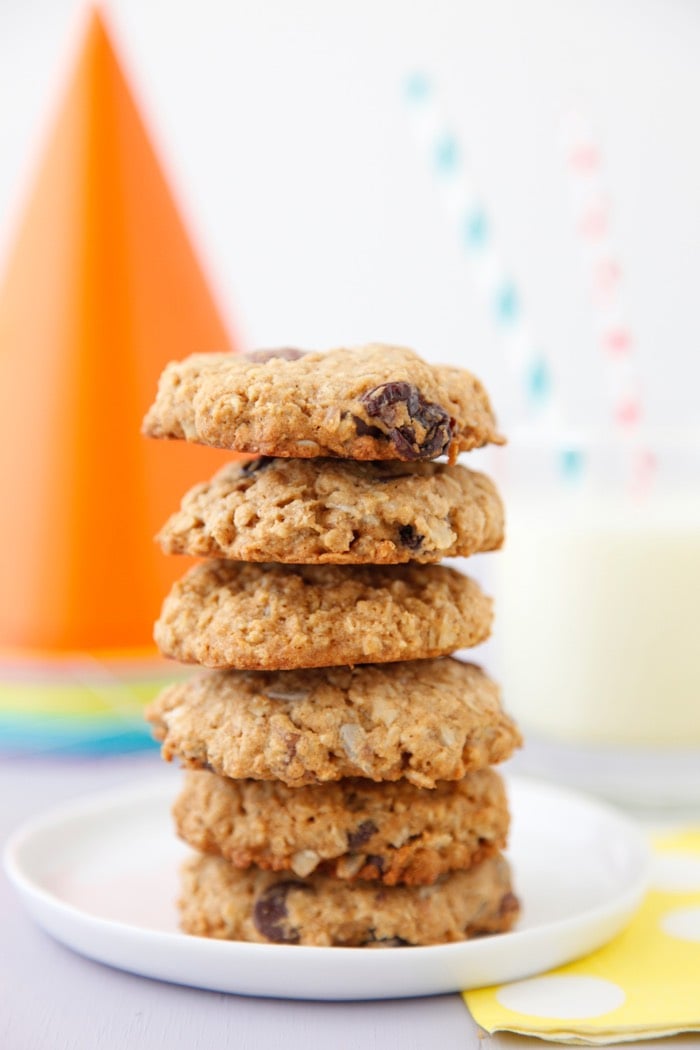 Pin
When you're in need of a healthful treat to pack in the lunch box or just an after school treat you can feel good about serving, look no farther than these Nature Cookies.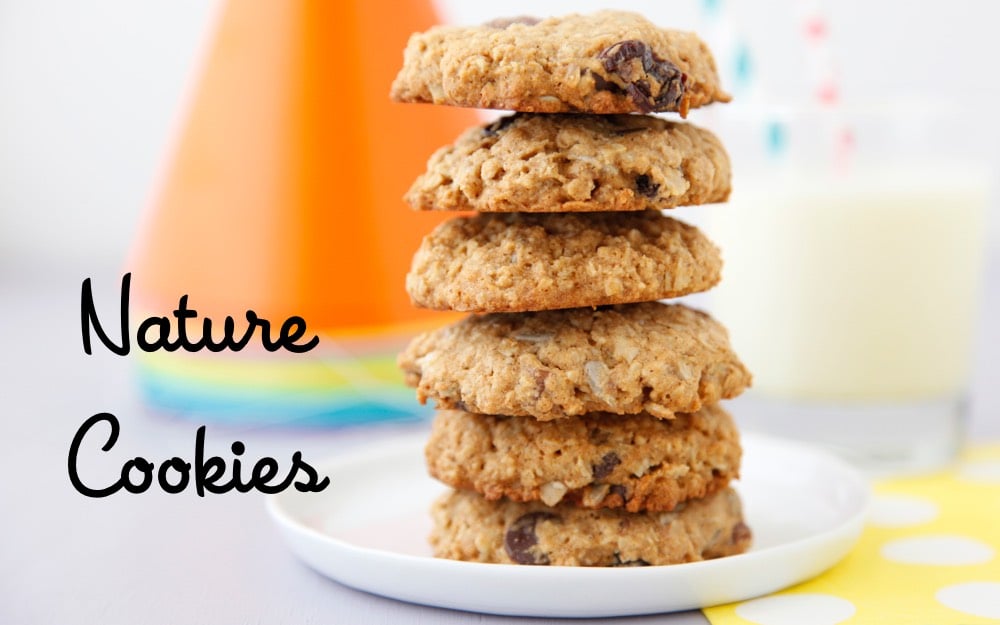 Pin
A few years ago (ok, maybe it was a little longer than that) when I was in middle school, I went on a two and a half week camping trip with some of my classmates. We drove from Kentucky to Colorado to hike, camp and experience living in the wilderness. On our long daily walks through the mountains we would munch on bags of trail mix filled with seeds, dried fruit and nuts, which gave us the energy we needed to go all day and also kept us satisfied between meals. For whatever reason I called it "nature mix", and I loved it.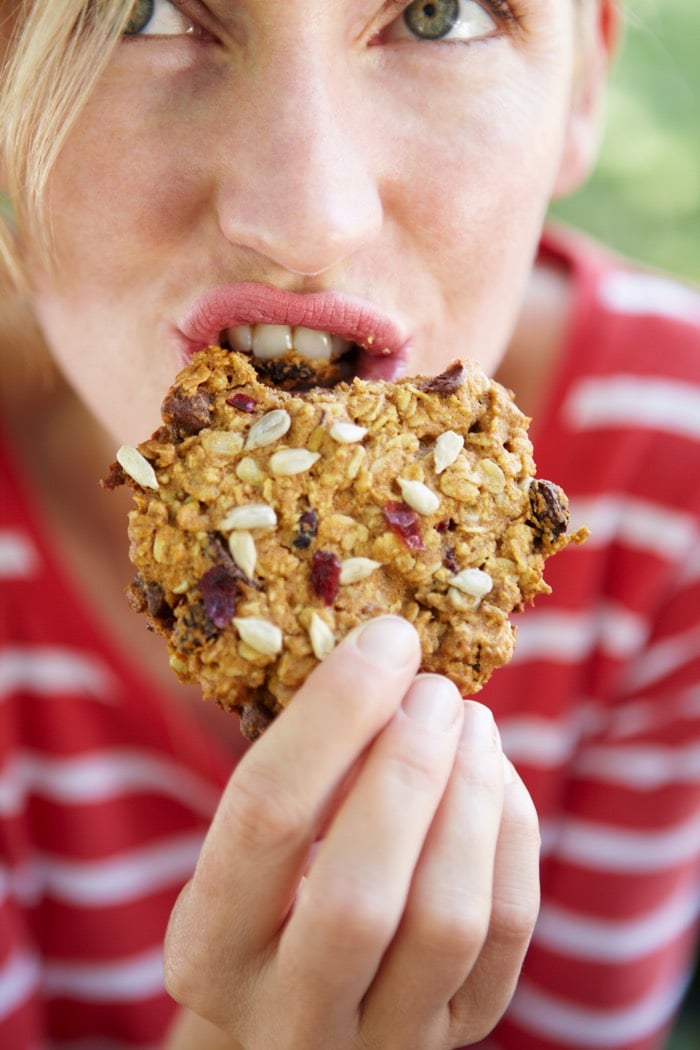 Pin
When I started writing the Weelicious Lunches Cookbook I couldn't get that memory out of my head and so I tried to put a fresh spin on the nature mix of my youth. I wanted to make a "healthy" cookie that kids could take to school, eat as a snack or even have for breakfast since it would be filled with all the same naturally sweet, crunchy foods that kept me going on those Colorado mountain trails. I figured packaging all those ingredients in a cookie would make it just as exciting to kids to eat as it did to their parents who knew they were sending their kids off to school with something good in their bellies.
I have made batches upon batches of these cookies for my family and friends over the past few years, and now the publisher of the Weelicious Lunches cookbook has graciously allowed me to share it on the site with you. I like to freeze what we don't eat right away to slip into my kids' lunch boxes in the morning or to warm up for them as an impromptu after dinner treat.
Pin
If you school is nut-free like ours, you can substitute pumpkin seeds for the walnuts which give it that added crunch. Either way, I'm very excited for you to try these naturally delicious cookies!
Nature Cookies
Ingredients
1

cup

whole wheat flour

2

cups

old fashioned oats

1/2

teaspoon

baking soda

1/2

teaspoon

kosher salt

1

teaspoon

ground cinnamon

1/2

cup (1 stick)

unsalted butter, softened

1/2

cup

honey

1

large

egg

2

teaspoons

pure vanilla extract

1/2

cup

raisins

3/4

cup

chopped walnuts

1/4

cup

sunflower seeds

1/4

cup

chocolate morsels

1/4

cup

dried cherries

greek yogurt
Instructions
Preheat the oven to 350°F.

In a medium bowl, whisk together the flour, oats, baking soda, salt, and cinnamon.

In the bowl of a standing mixer, or in a large bowl using an electric mixer, cream together the butter and honey until light and fluffy, about 3 minutes.

Add the egg and vanilla and mix to combine.

Slowly add the dry ingredients into the wet ingredients and mix until just combined.

Fold in the raisins, walnuts, sunflower seeds, chocolate morsels, and dried cherries.

Using a small ice cream scoop or a tablespoon measure, drop the dough onto Silpat- or parchment-lined baking sheets. Using the back of the ice cream scoop or the palm of your hand, gently press the dough down into disks. (They won't spread during baking.)

Bake until golden brown, about 12 minutes.

Transfer to a wire rack to cool.

Tip: To make giant nature cookies, you can use a 1/4 cup measure and add 5 minutes to the baking time.