You'll never need another edible holiday gift recipe again because people will be begging you to make these Pumpkin Spice Mixed Nuts and Seeds year after year!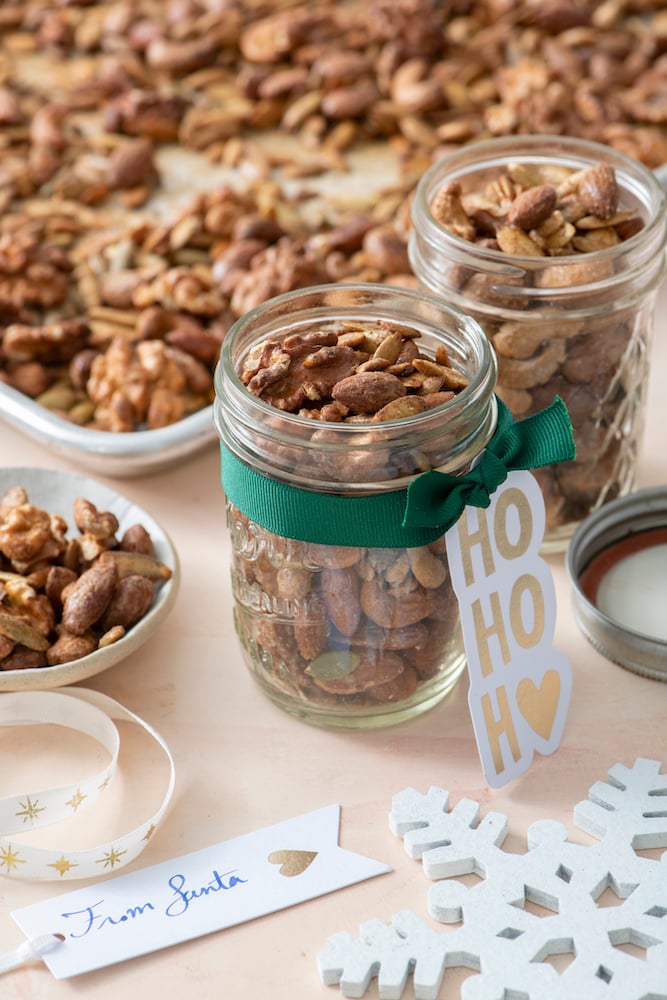 I drove down the street yesterday enjoying the 70 degree Los Angeles weather and couldn't believe my eyes when I saw the Christmas tree stand being set up for the next few weeks. Is it really time to start holiday shopping already!?
Finding the perfect edible holiday gift for teachers, friends, neighbors and others can be challenging when you're trying to make something in bulk that's super easy. Can I tell you how obsessed I am with this recipe!? From the second I started making these and giving them to friends (even friends of the kids) as gifts people were asking me to make them again.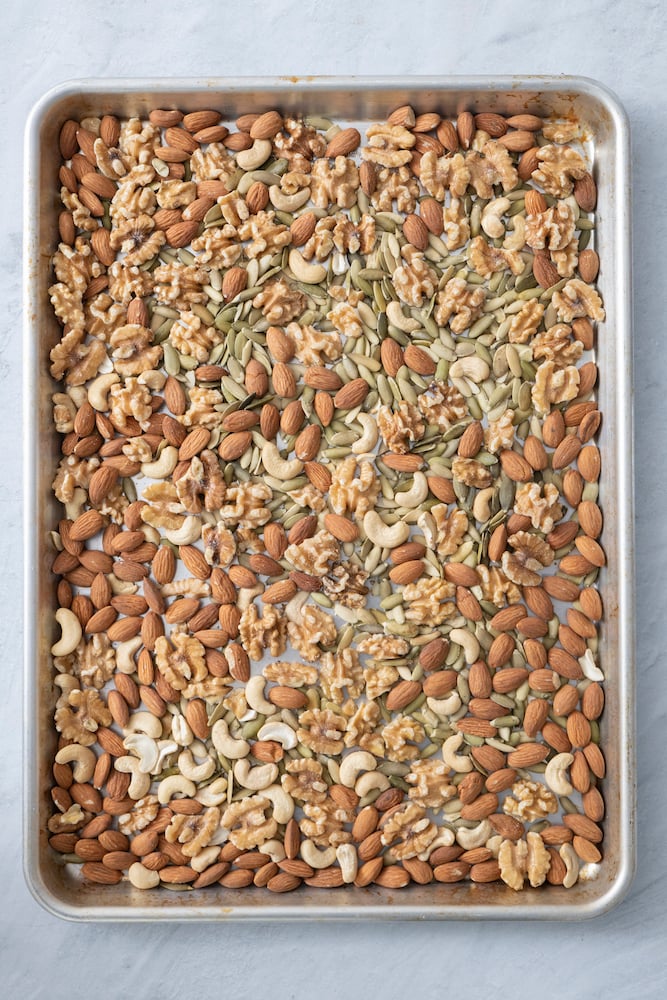 Over the past few weeks I've been making batch after batch of these Pumpkin Spice Mixed Nuts and Seeds. I keep jars of them in my purse and car to enjoy on the go or to serve in little dishes when we have friends over.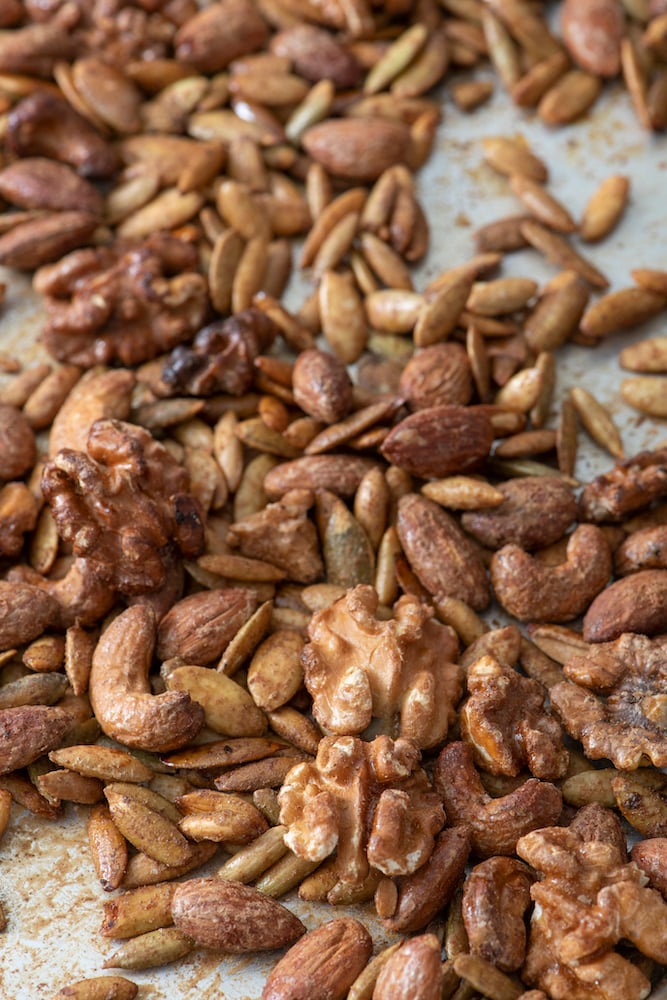 They have a toasty maple flavor with a hint of pumpkin pie spice from the cinnamon, nutmeg, ginger and allspice. You can make them with a combination of almond, cashews, walnuts, macadamia nuts or whatever other nuts you have on hand or use pumpkin or sunflower seeds for a friend who prefers a nut-free version. I sent Kenya, Chloe and Gemma to school with mason jars filled for their teachers which make great gifts as you can re-use the jar over and over again.
The best part is that these Pumpkin Spice Mixed Nuts and Seeds only take minutes to whip up making them a fantastic gift for someone special during the holidays. You can also prepare them ahead of time so you can have a few jars to bring to holiday parties when you need something quick. Just add a tag and bow to the top and you've got an addictive festive treat!
Pumpkin Spice Mixed Nuts and Seeds
Ingredients
4

cups

mixed nuts or seeds

2

teaspoons

pumpkin pie spice

1/2

teaspoon

kosher salt

3

tablespoons

maple syrup
Instructions
Preheat the oven to 400F.

Place the nuts on a Silpat or parchment-lined baking sheet and roast in the oven for 10 minutes.

Remove the nuts from the oven, drizzle with the maple syrup, and toss to coat.

Sprinkle the nuts with the pumpkin pie spice and salt, and toss to coat.

Place the nuts back in the oven and roast another 10 minutes.

Allow the nuts to cool completely and then transfer to mason jars.