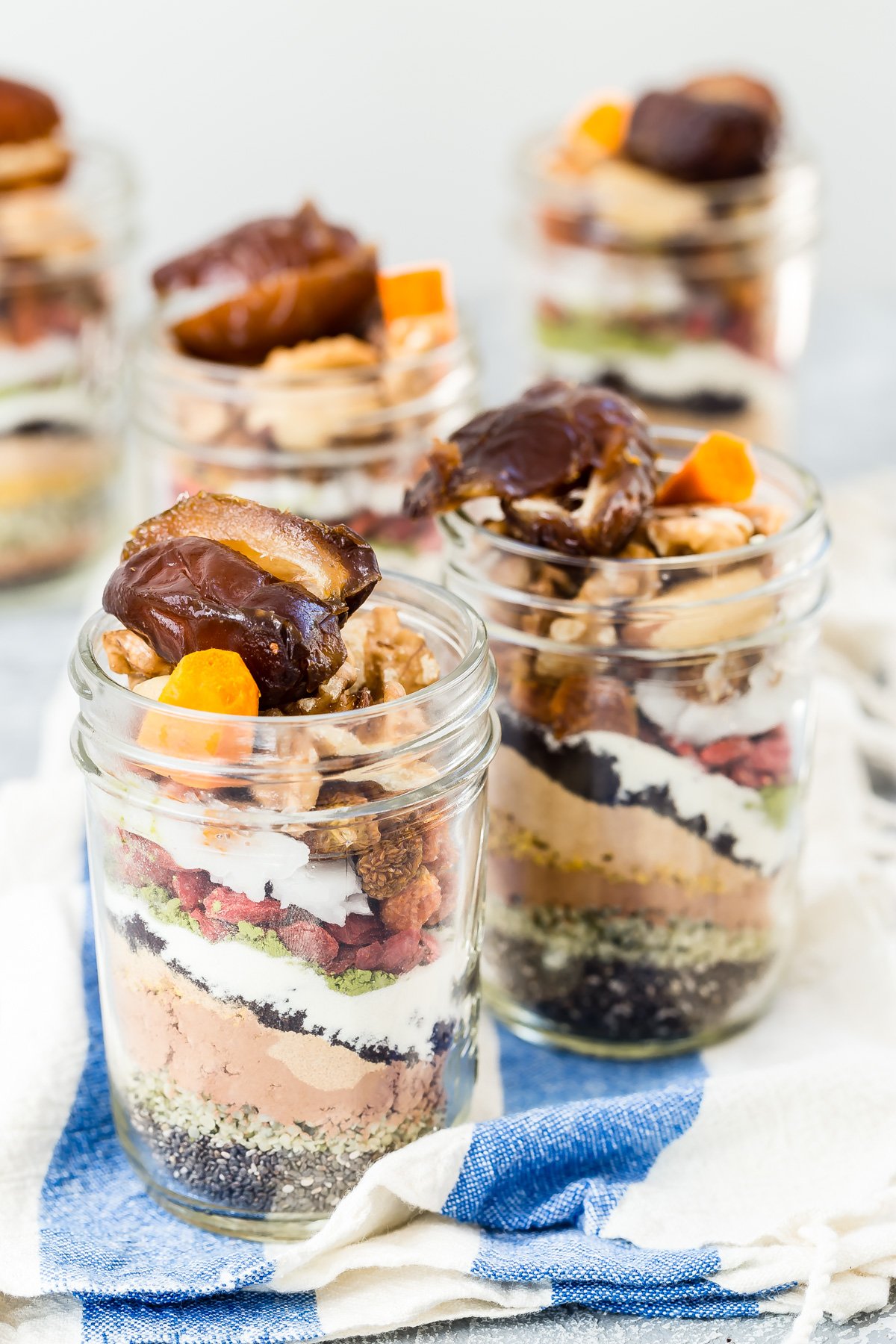 You know I'm obsessed with smoothies first thing in the morning! They're THE food I believe improves mood, clarity and overall health day in and day out. Even if the kids ask for pancakes, waffles, crepes or other foods for breakfast, we always have our smoothies first to make sure we're eating the foods our bodies really need.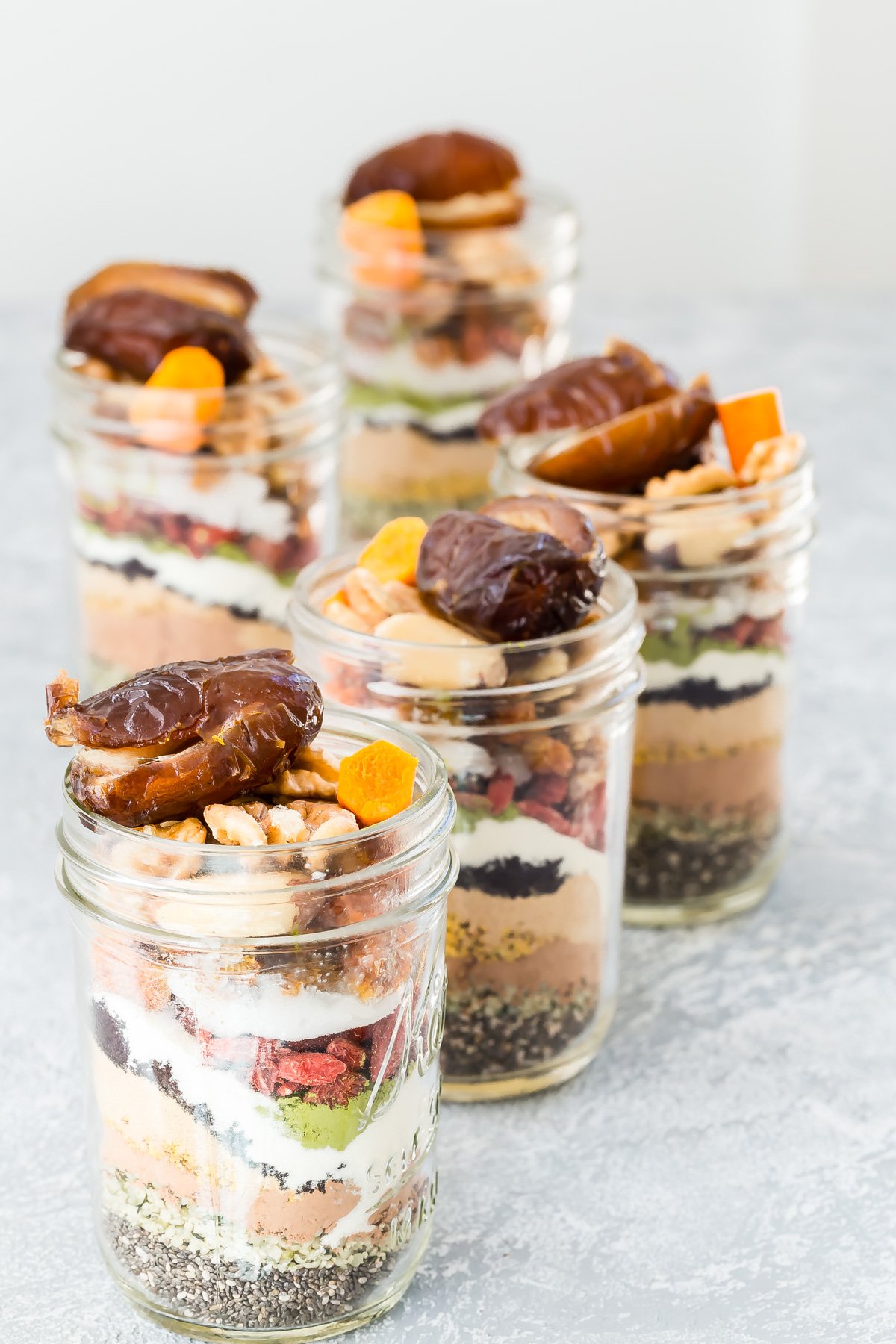 One question I always get, though, is how do you have time to make a different smoothie each morning? I promise it's much easier than you think and I owe the idea all to my husband. He varies up the fruits, vegetables and milk that go into his daily smoothie, but one thing that never changes are his smoothie jars. He makes seven each Sunday with most of the ingredients on the list below so he can just grab it from the fridge, dump it in the blender and whiz it up with whatever's fresh on the counter, in the fridge or freezer.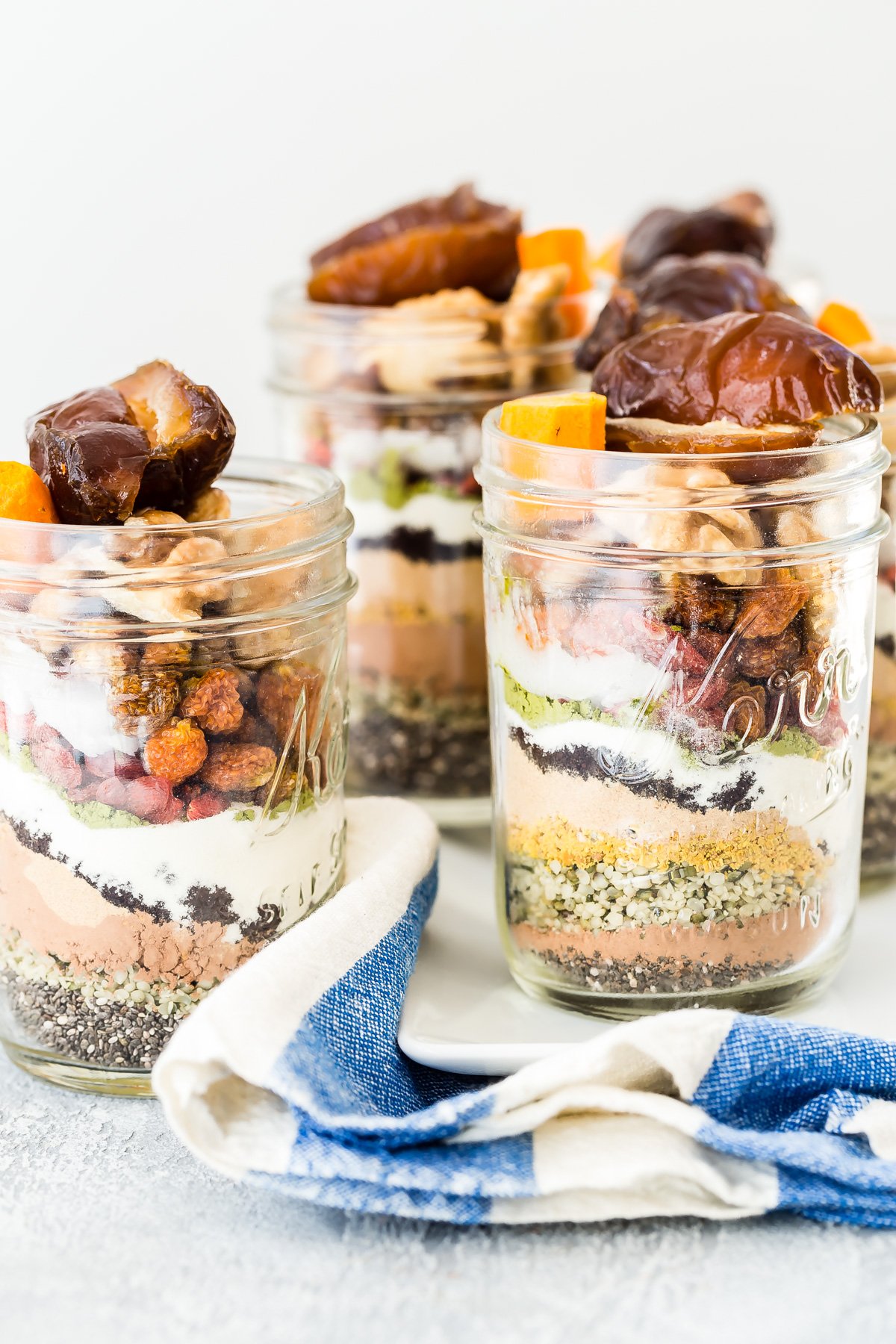 Sometimes we have the kids help us make them. They love learning about why each food is nutritious and using measuring spoons to plop everything in. At the end they look as gorgeous as a sand tower! You can add as many or as few as you choose depending on what's going on in your body. The list below is truly just inspiration.
If you have any favorite add in's or smoothie combos I would love to know! Just leave them in the comments as inspiration for all of us.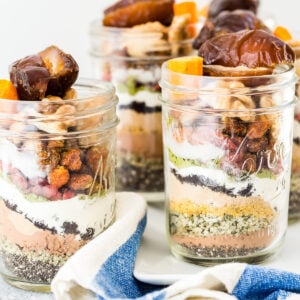 Smoothie Jars
Make your morning smoothie even easier with Smoothie Jars! Build a bunch for the week then add to your smoothies to streamline your mornings!
Ingredients
Choose as many as you want/ can fit in your jar:
1/2

teaspoon

acai powder

1/2

teaspoon

unsweetened cocoa powder

1

tablespoon

chia seeds

1/4

teaspoon

green tea powder

1

tablespoon

hemp seeds

1/2

teaspoon

bee pollen

1/2

teaspoon

camu camu powder

2

teaspoons

dried goji berries

1

brazil nut

2

tablespoons

walnuts

2

scoops collagen powder

1

date

pitted

1

tablespoon

coconut oil

1

inch

piece turmeric
Instructions
Combine desired smoothie boosts in a mason jar. Store in the freezer or refrigerator.

When ready to make a smoothie, add desired fruit and vegetables and smoothie jar to a blender. Add milk of choice and blend until smooth.