Pin
Would you still eat a brownie if you knew it had good for you ingredients in it? How about if I told you there were black beans in the brownie that was topped with gooey marshmallows and crushed graham crackers? These S'mores Cakey Black Bean Brownies are about to rock your world!
Pin
When I made these for Kenya and Chloe I started to tell them that the luscious brownies they were eating were packed with… drum roll please.. black beans! Until recently beans have never been at the top of Kenya's favorites list. As a 9 year old vegetarian he knew he should eat them, but they have never been his first choice. In these S'mores Cakey Black Bean Brownies you can't even tell the smooth texture is created in part from tenter black beans.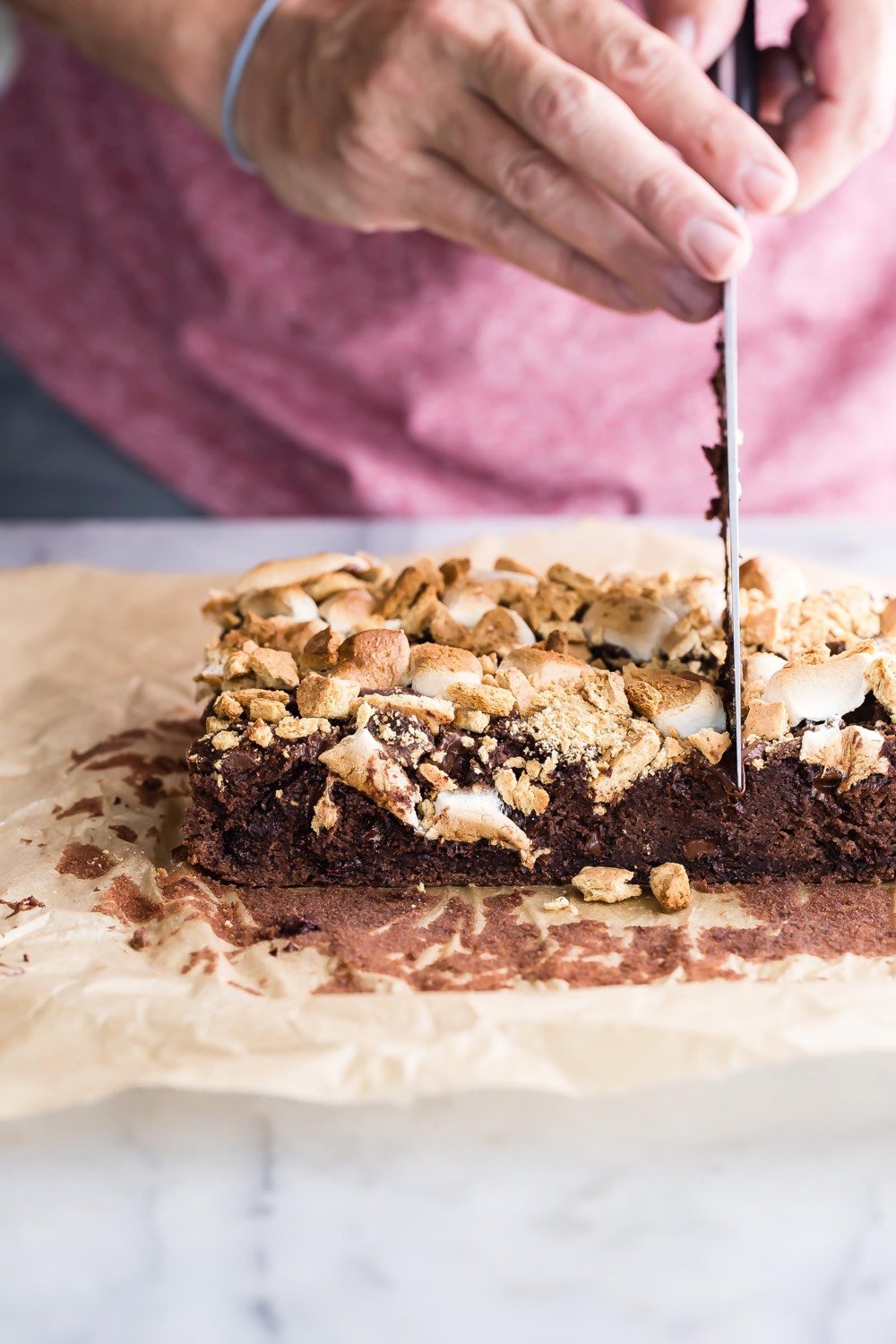 Pin
The real draw to these beauties is the topping! The brownie itself is rich with a big punch of chocolate, but the s'mores topping takes it to a whole new level of kid friendly heaven!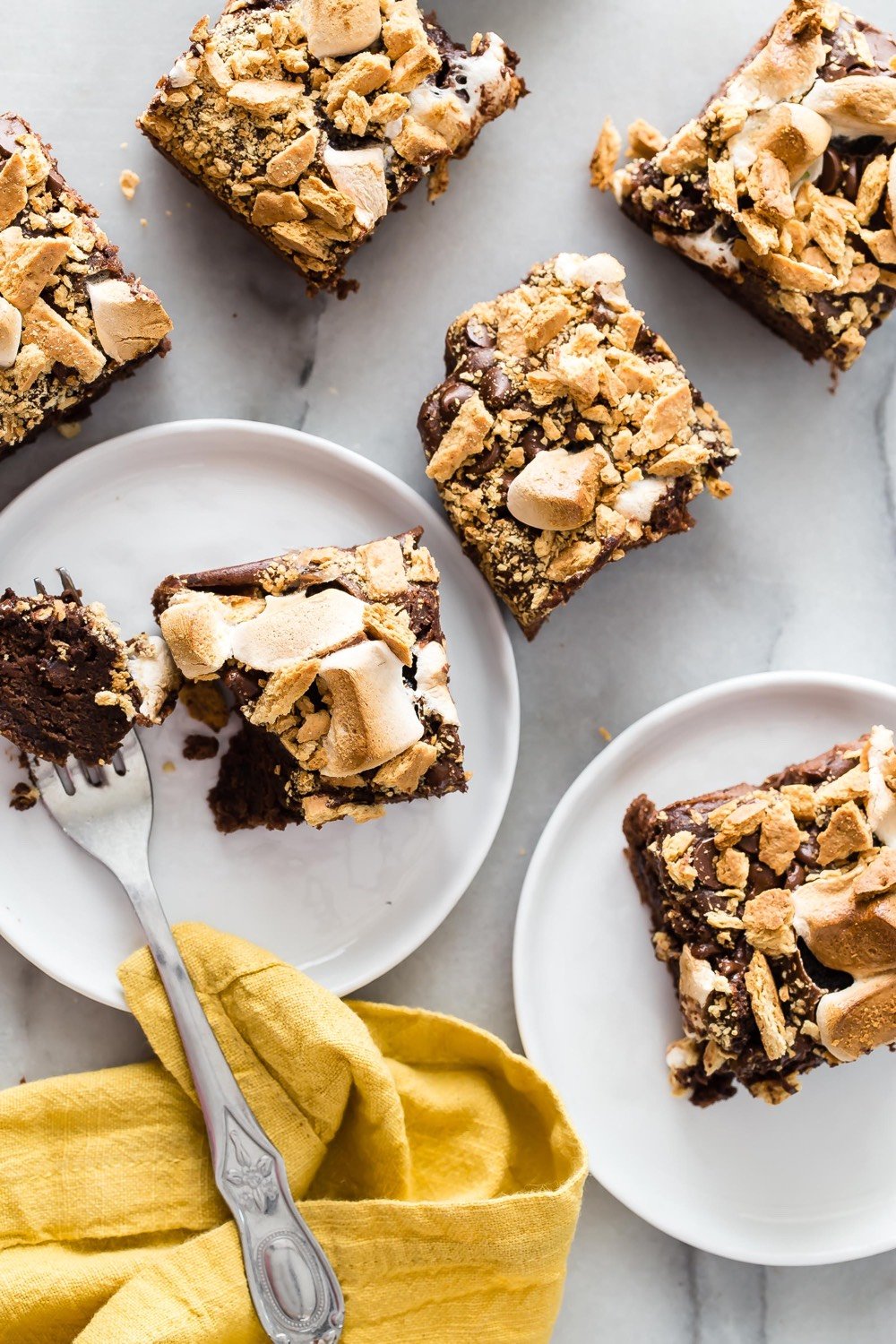 Pin
I use the healthiest marshmallows possible and let the kids put graham crackers in a bag to crush away adding a ton of fun to the recipe to boot!
Pin
If you make these beauties make sure to tag @weelicious so I can see them and use #weelicious! Enjoy!
Photos by Gerry Speirs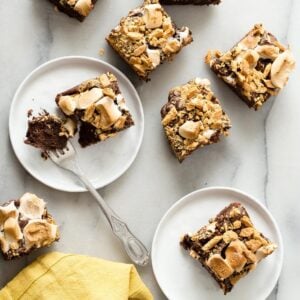 S'mores Cakey Black Bean Brownies
Ingredients
15

ounce can

black beans, rinsed and drained

3

large

eggs

1/4

cup

vegetable oil

1

teaspoon

vanilla

3/4

cup

granulated sugar

1/2

cup

white whole wheat flour

1/2

teaspoon

baking powder

1/4

cup

cocoa powder

1

pinch

kosher salt

3/4

cup

chocolate chips, divided

4

graham crackers, chopped

1

cup

mini marshmallows
Instructions
Preheat oven to 350 degrees.

Place the beans, eggs, oil, vanilla and sugar in a food processor and puree for 1 minute.

Add the flour, baking powder, cocoa powder and salt and pulse to combine.

Stir 1/2 cup of the chocolate chips into the batter and pour into a greased and parchment paper lined 8 x 8 inch pan and top with the remaining 1/4 cup chocolate chips, graham crackers and marshmallows.

5. Bake 30 minutes or until toothpick comes out clean.

Use the parchment paper to remove the brownies from the pan and cut into even squares.