Spinach Cheddar Chive Scones aka Green Scones are delicious year round, but can also be a fun green treat for St. Patrick's Day.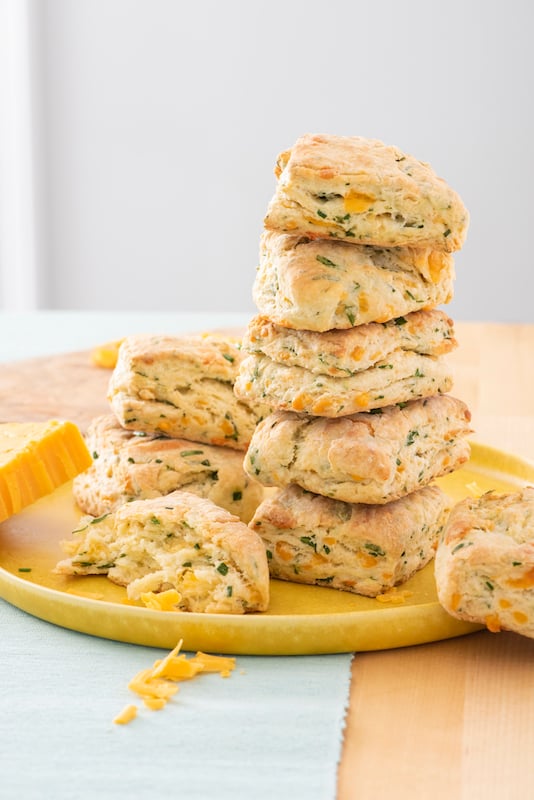 I feel like many of you think my kids love everything I make. Well, it's true that they do like an awful lot of what I cook for them, but there are plenty of times we go to battle over my creations. As I am generally testing new recipes daily in my kitchen, I sometimes wish I could video my kids' reactions to them — believe me, there are plenty of responses and they're not always harmonious.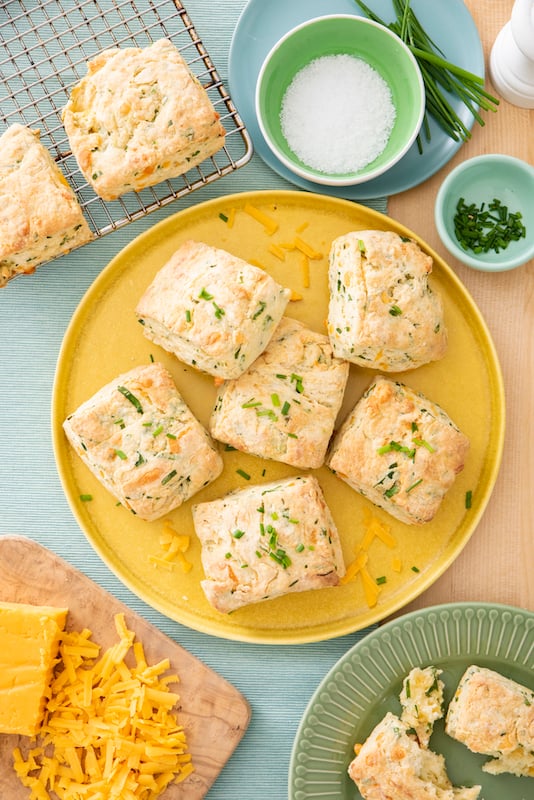 Today's recipe is a perfect example. Kenya walked in to the house last week and saw the cookie sheet covered with these flakey Spinach Cheddar Chive Scones. He's always famished when he comes home from school and so I offered him one. Here's how the rest of the scene played out.
Kenya: "Eeeeww! What are these? They're green!"
Me: (big smile on my face) "They're scones! You love scones! And they have cheddar cheese in them, too!"
Kenya: "But they're green."
Silence.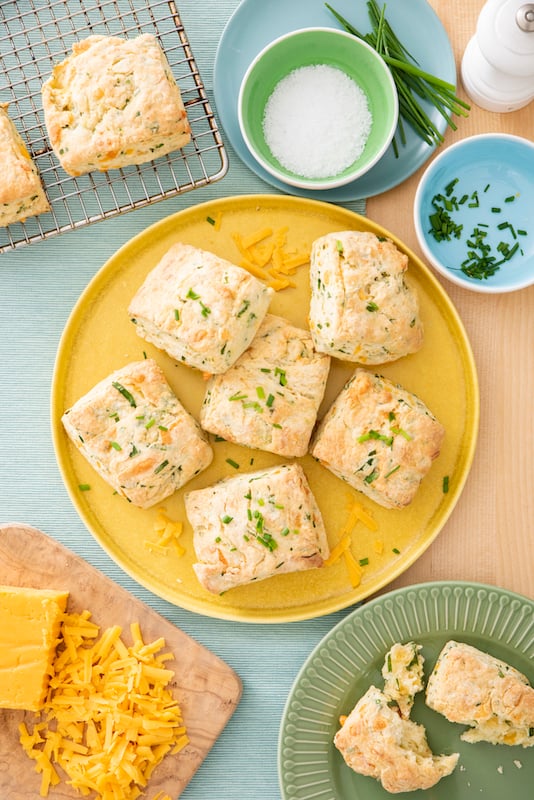 There are few things cuter to me than watching my kids make a major culinary decision. Does he show a bit of weakness and give in to his mom — which kids obviously hate to do — or does he hold his ground and prove to me that anything green that shouldn't be green is inedible?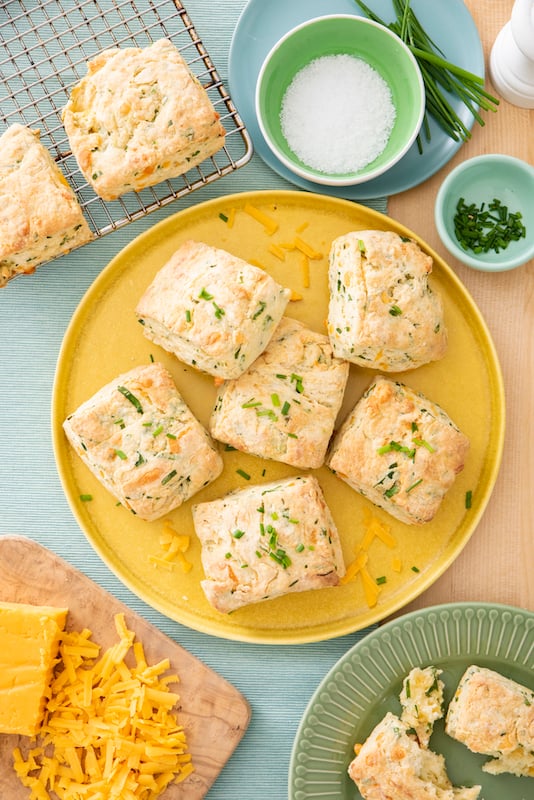 While Kenya pondered his decision, I quietly picked up a scone and took a bite. After a few minutes Kenya did the same. We both sat at the counter, eating in silence, until he couldn't stifle it anymore and said, "these are really good!" Snatching victory from the jaws of defeat I wanted to jump up and down and reply I told you so!, but instead I played the cool mom and simply smiled.
Sometimes just a bit of patience and not pushing your kids is all you need to make green food become good food.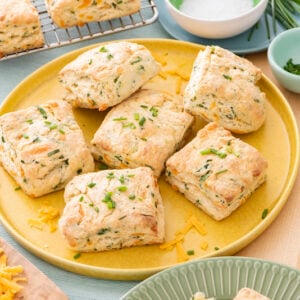 Spinach Cheddar Chive Scones
Ingredients
2

1/2 cups

all purpose flour

1

tablespoon

granulated sugar

2

1/2 teaspoons

baking powder

1/2

teaspoon

kosher salt

1/2

cup (1 stick)

unsalted butter, chilled and chopped into cubes

3/4

cup

whole milk

1/2

cup packed

fresh spinach, finely chopped

6-8

chives, chopped (about 2 tablespoons)

1/2

cup

grated cheddar cheese
Instructions
Whisk the first four ingredients together in a large bowl.

Add the butter to the flour mixture and mix with either your fingertips, a pastry blender, or two knives until it forms the texture of coarse meal.

Add the milk, chives, spinach and cheese and mix gently until just incorporated (the dough may look a bit dry, but allow it to sit for a few minutes and the flour will soak up all the milk).

Place dough on a lightly floured surface and gently press into an 8 x 8 inch square.

Cut the dough into 9 even squares.

Place scones on a parchment lined baking sheet and bake for 25 minutes or until golden brown. Move immediately to a wire cooling rack.
Nutrition
Calories:
260
kcal
|
Carbohydrates:
29
g
|
Protein:
6
g
|
Fat:
13
g
|
Cholesterol:
35
mg
|
Sodium:
320
mg
|
Fiber:
1
g
|
Sugar:
3
g