Strawberry Cream Cheese Waffle Sandwiches are a unique school lunch sandwich your kids will love!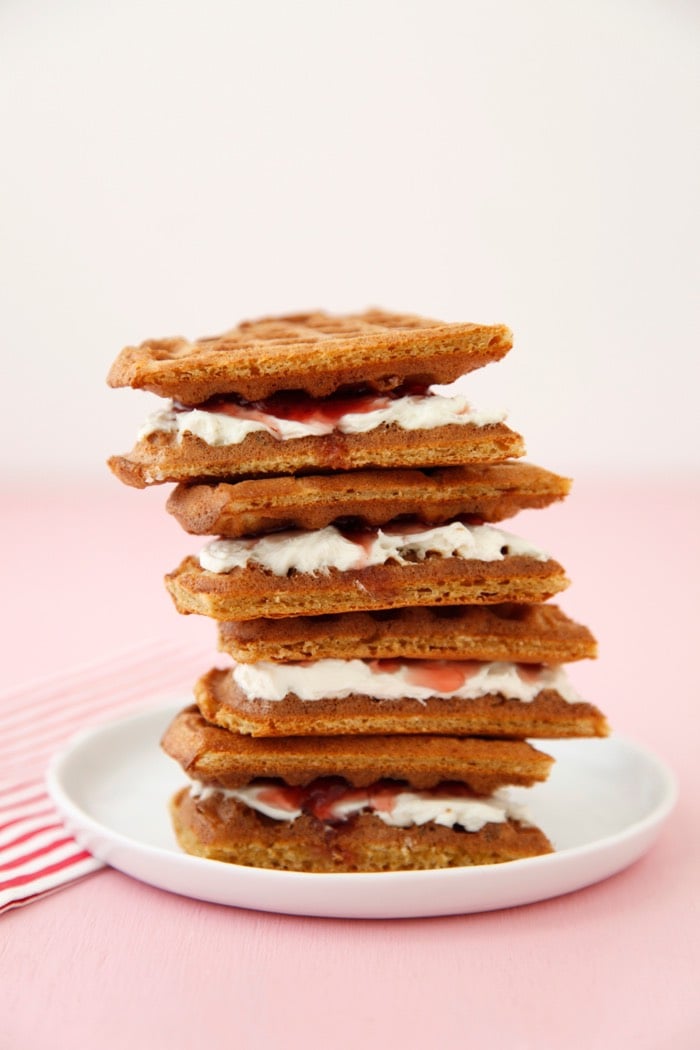 Pin
Flashback: the morning I needed to make a sandwich for school lunch and realized I had no bread! That's just about the last problem any of us wants to deal with when we're pressed for time trying to get our kids out the door to school. Fortunately that day, I had made waffles for breakfast and substituted the leftovers for bread to make these Strawberry Cream Cheese Waffle Sandwiches. That's right, waffle sandwiches.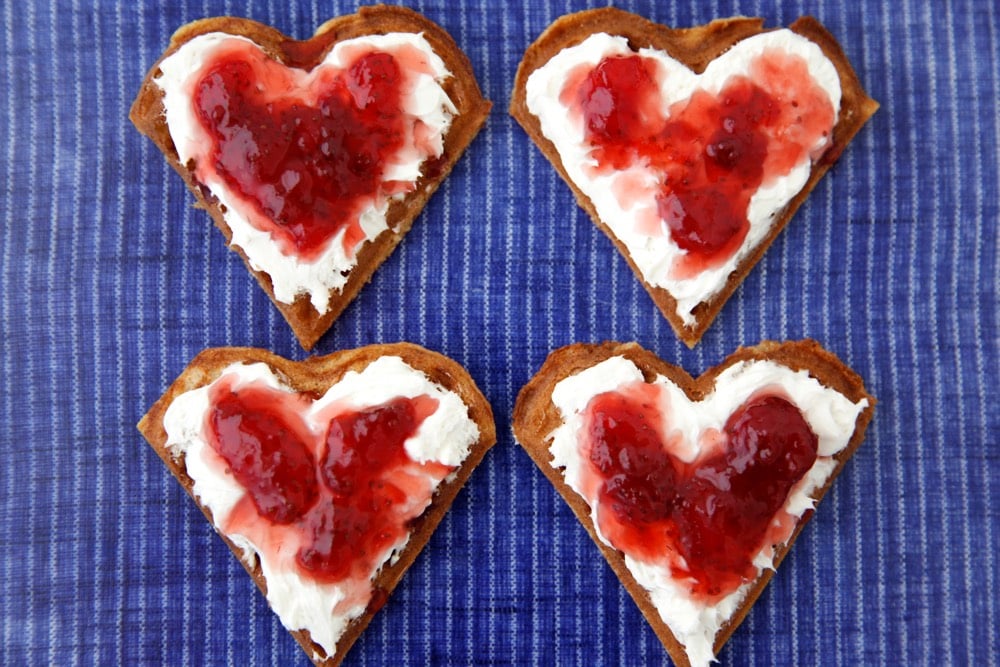 Pin
More often than not I have a waffle surplus after making a batch of Whole Wheat Pancake and Waffle Mix for breakfast, so I freeze what we don't eat to have for breakfast on future mornings when I need to get a good breakfast on the table quickly.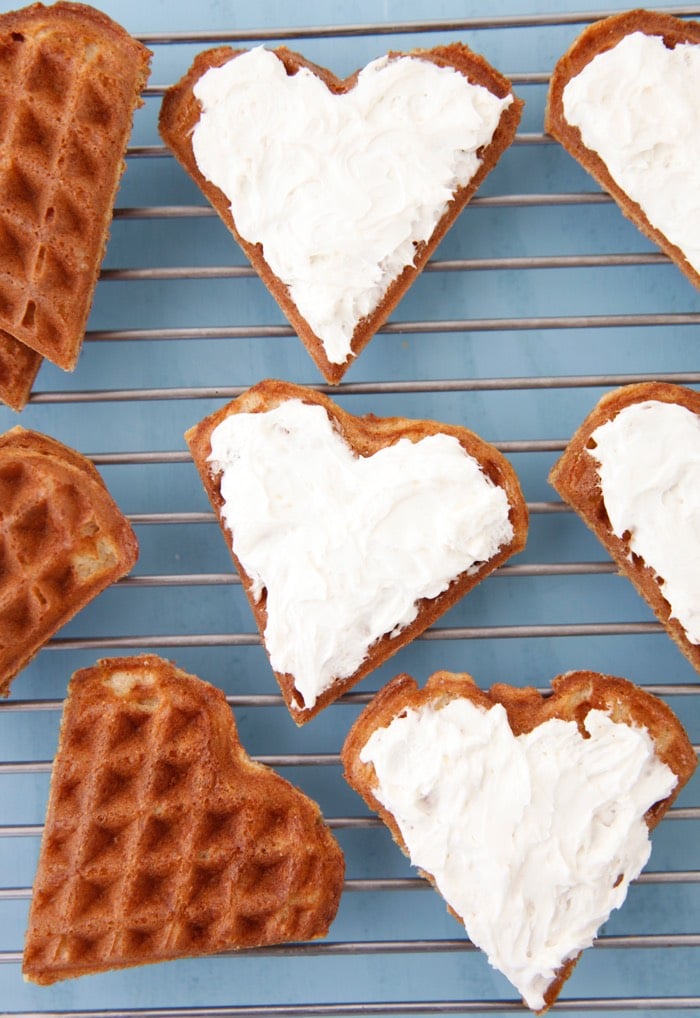 Pin
I've also started refrigerating a few to use for sandwiches, stuffed with an endless variety of fillings. I love this strawberry preserves and cream cheese combo because you get some sweetness from the strawberry, a creamy texture (and a boost of protein) from the cream cheese and of course…..waffles, one of my kids' favorite breakfast foods.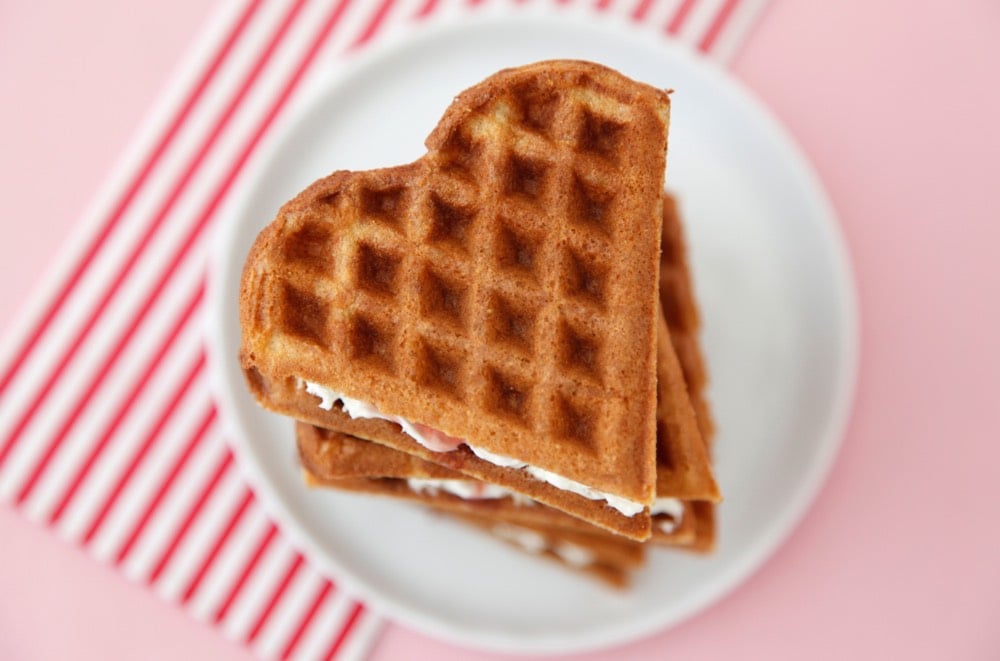 Pin
I love my heart waffle iron, but you could also use a circle or Belgian waffle iron. No matter what shape your waffle maker is this batter will work and be perfect.
Pin
No more wasting leftover waffles, make these tasty sandwiches any day of the week!
Pin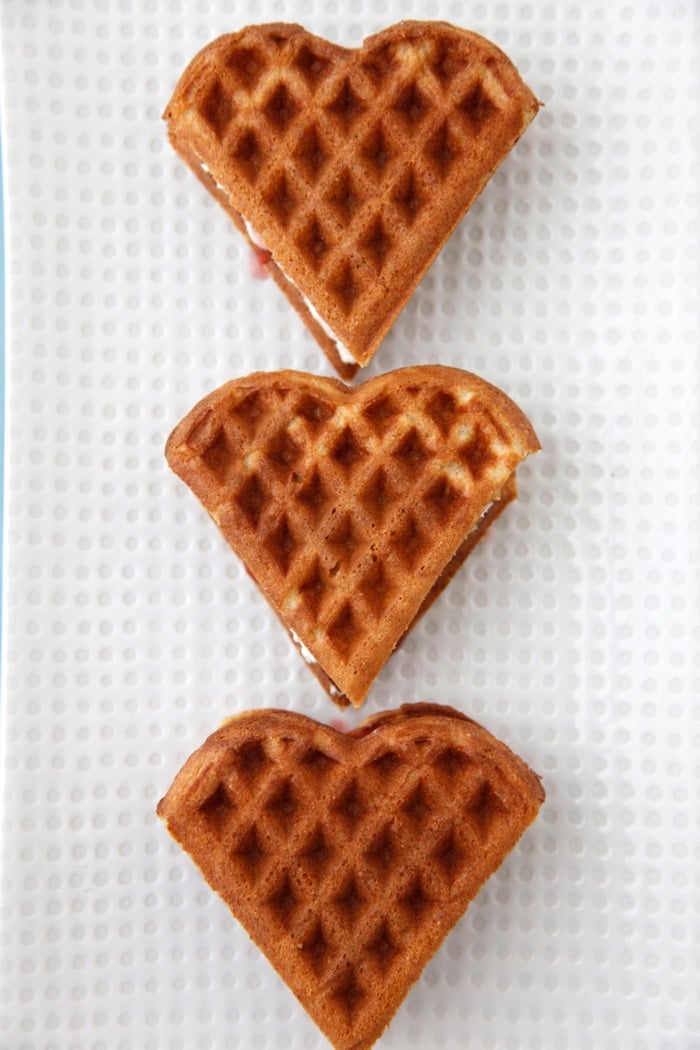 Pin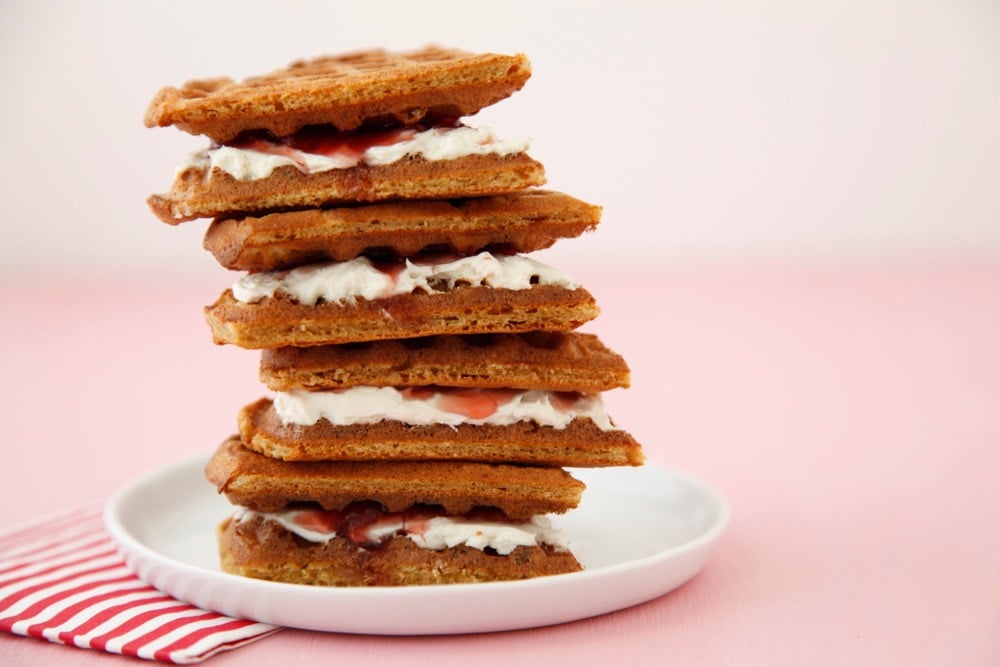 Pin
Strawberry Cream Cheese Waffle Sandwiches
Ingredients
1/2

cup

cream cheese, whipped or softened

1/4

cup

strawberry preserves
Instructions
Make waffles according to recipe, cooling waffles on a wire rack.

Spread one waffles with 1 tablespoon of cream cheese, and another with 1 teaspoon of preserves. 3. Sandwich together.

Repeat with remaking waffles.

* Obviously you may not need to have 20 sandwiches so I suggest freezing the waffles you don't eat immediately or use for sandwiches for future use.