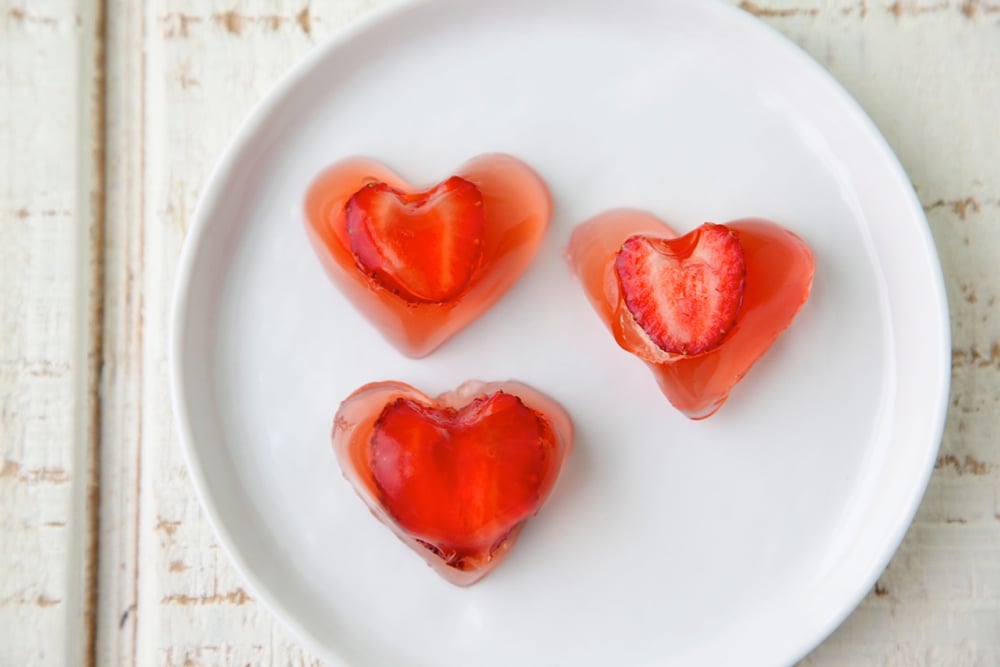 Pin
It's that time of year for one of my family's favorite fruits, strawberries! It's hard to top the taste of a perfectly ripe strawberry that's in season, but if you want to add a playful twist to them, try these Strawberry Jello Hearts.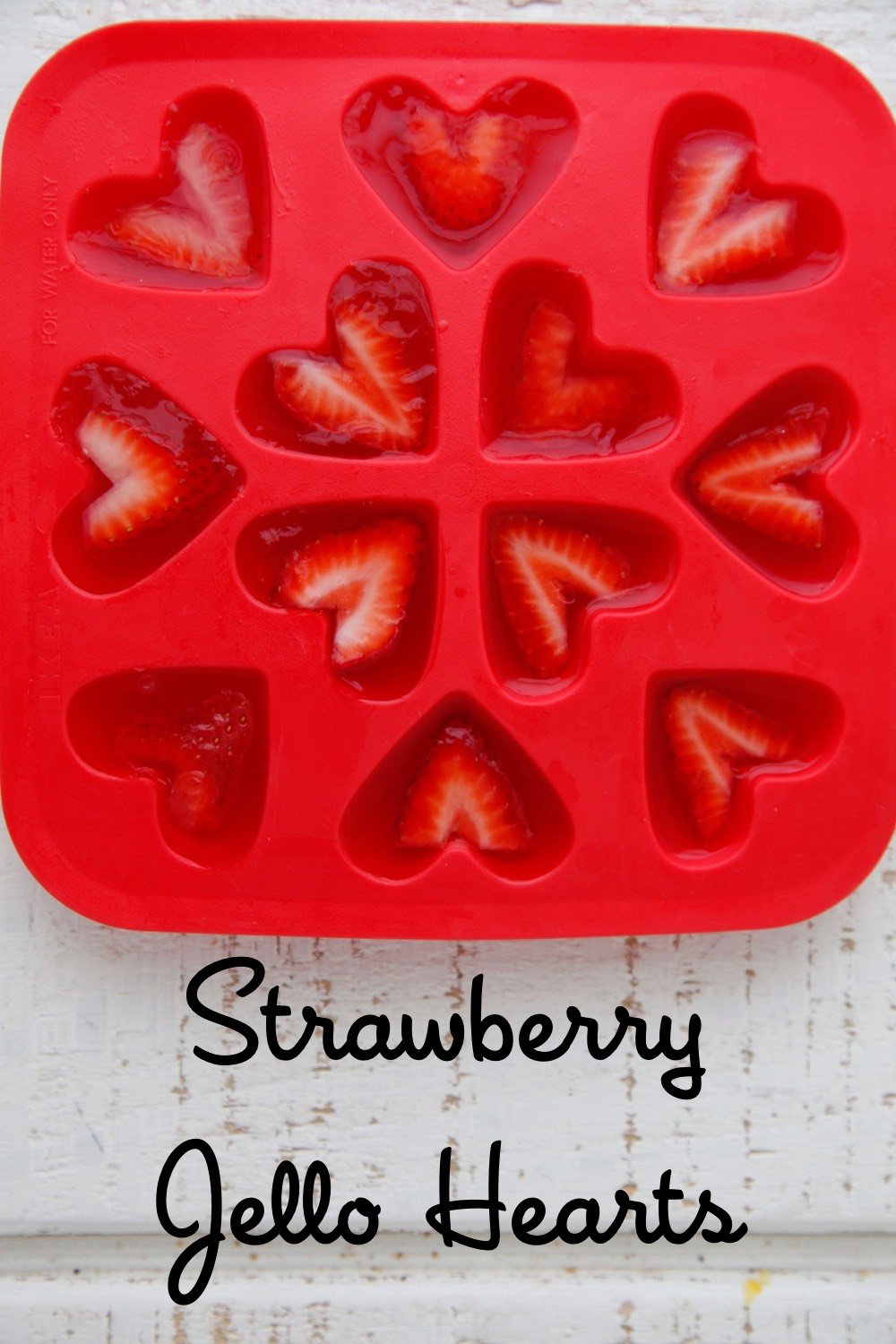 Pin
Living in southern California, one of my great joys is getting a wide variety of mouthwatering produce all year round, but when strawberries are in season, it takes my love of fruit to another level. My kids go crazy as soon as they see them make an appearance on the table of our favorite strawberry vendor at the farmers' market. These juicy, ruby-red jewels are naturally sweet, packed with vitamin C and a great way to prevent a host of ailments.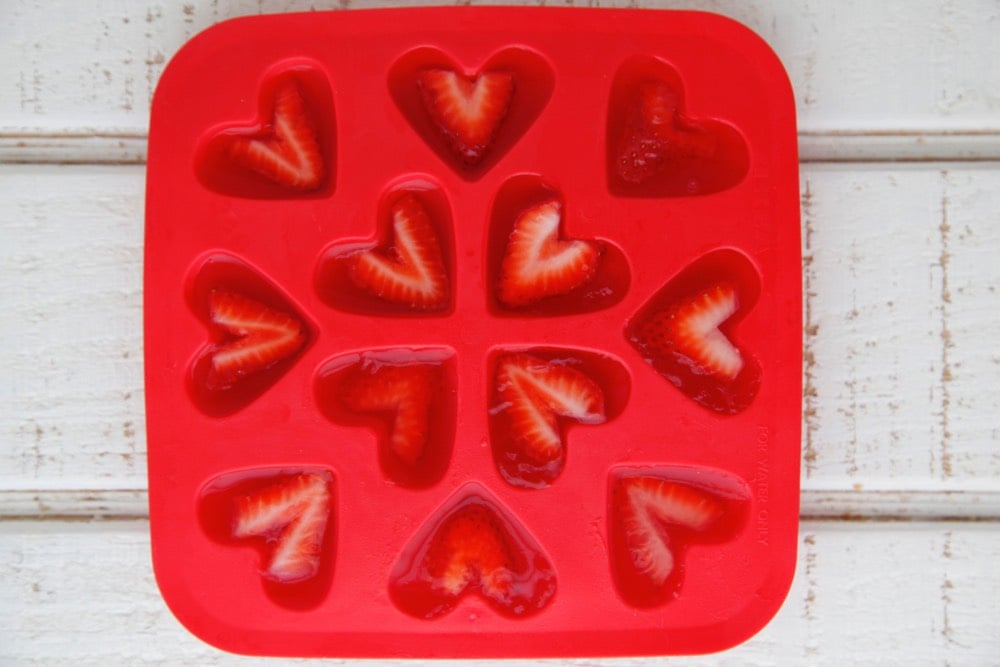 Pin
Chloe and I were shopping at Whole Foods recently and as we walked down an aisle by the vegan jello with the big mold and berries on the package (right at her eye level), she stopped and begged me to buy some. We got home, took out our pints of fresh farmers' market berries and tried to decide what we would make. I had the idea to dice strawberries and mix them into a gelatin in a mold until I remembered the silicone heart molds that I usually use to freeze ice cubes. We opted instead to simply place a slice of sweet strawberry in the bottom of each mold to make a heart within a heart — we basically made big lumps of love!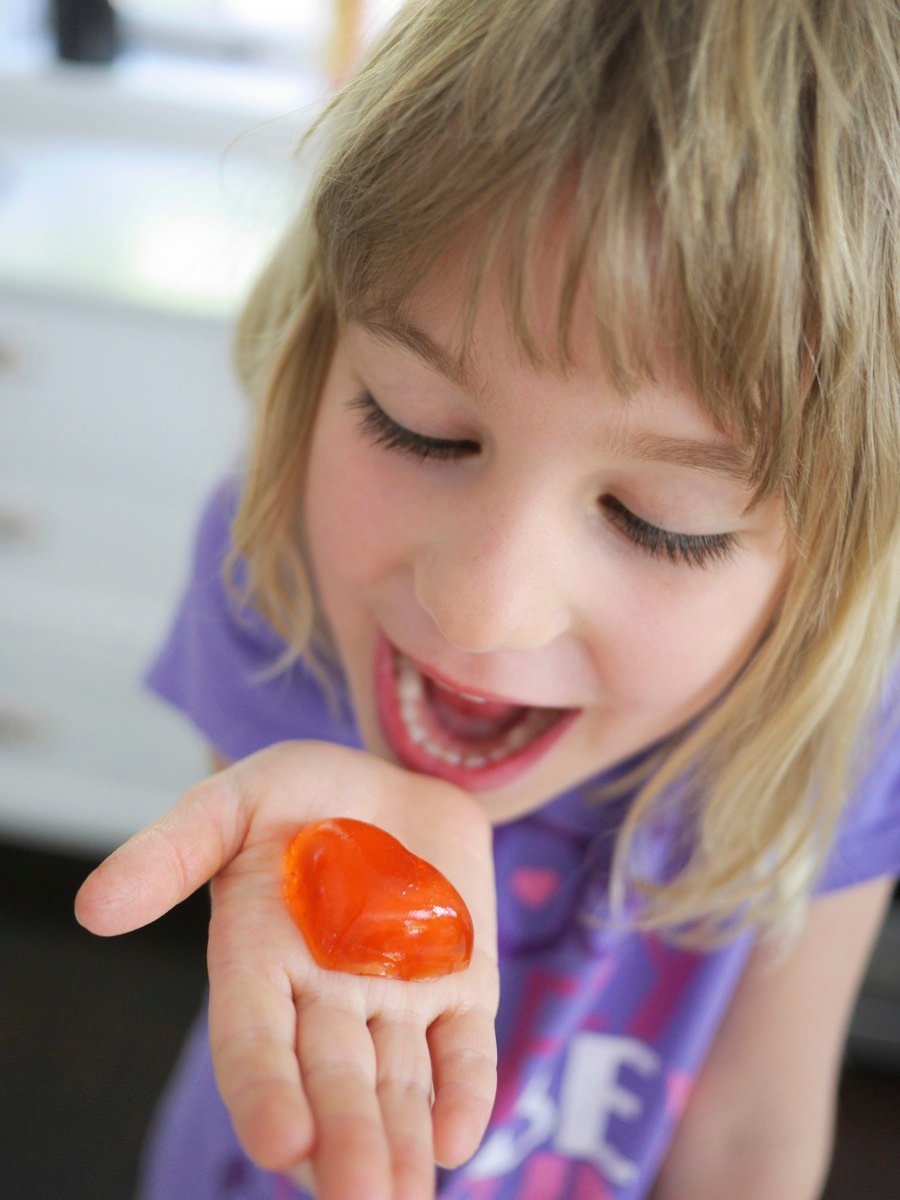 Pin
To say that Chloe had fun making and playing these Strawberry Jello Hearts would be a major understatement. She alternately stuck them to her nose and the palm of her hand, and then proceeded to gobble them up faster then I could shoot the pictures you see here. Try making a batch yourself. Besides being a beautiful, light and refreshing summertime snack, they're also wiggly, jiggly and just about the most fun you can have with a strawberry!
Strawberry Jello Hearts
Ingredients
1

package

vegan jello dessert

5

strawberries
Instructions
Remove the stem from the strawberries and slice into 1/4 inch slices lengthwise so that the strawberry slices resemble hearts.

Prepare the jello according to package directions.

Place one strawberry slice into each jello mold cup and fill with the jello mixture.

Follow package directions to allow the jello to set.