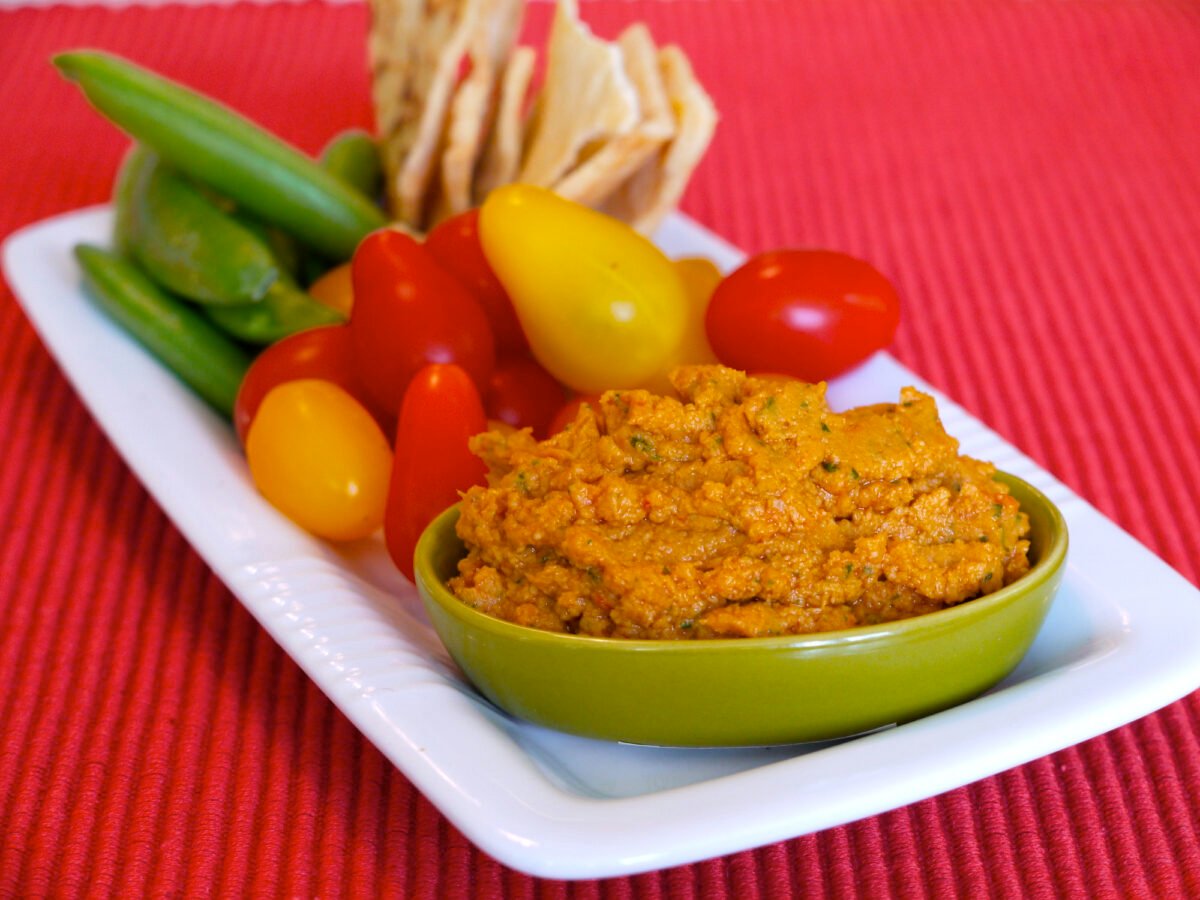 I say it all the time, but few things make me happier than cooking with my kids. It's amazing for me to witness how when I give them the chance to play in the kitchen with me or my husband, they end up being so fully engaged and excited, experiencing new things and trying foods they might have been less than excited about had I just placed the finished product of what I made in front of them. And when the final product is something as simple and versatile as hummus, it's worth every last bite!
Now that Chloe is 2, I've been cooking more and more with her. I spent so much time over the last three years focused on cooking with my first child, Kenya, that I want to make sure that Chloe has the same opportunities to follow suit in the kitchen. Never shy about wanting to push buttons, stir or get in on the fun, I asked Chloe if she wanted to help me make this Sun Dried Tomato Basil Hummus. She was totally game. Chloe spooned the tomatoes into the food processor, tossed in the beans, garlic and basil and of course, pressed the 'on' button to watch it all swirl around and puree until it was super smooth. The best part for me? Watching Chloe help herself to a heaping spoonful of the protein-packed hummus she took so much pride in making and then gobble it up before saying, "more Mommy!"
Sun Dried Tomato Basil Hummus
Instructions
Place all of the ingredients in a food processor and puree until smooth.

Serve with pita chips or favorite vegetables.