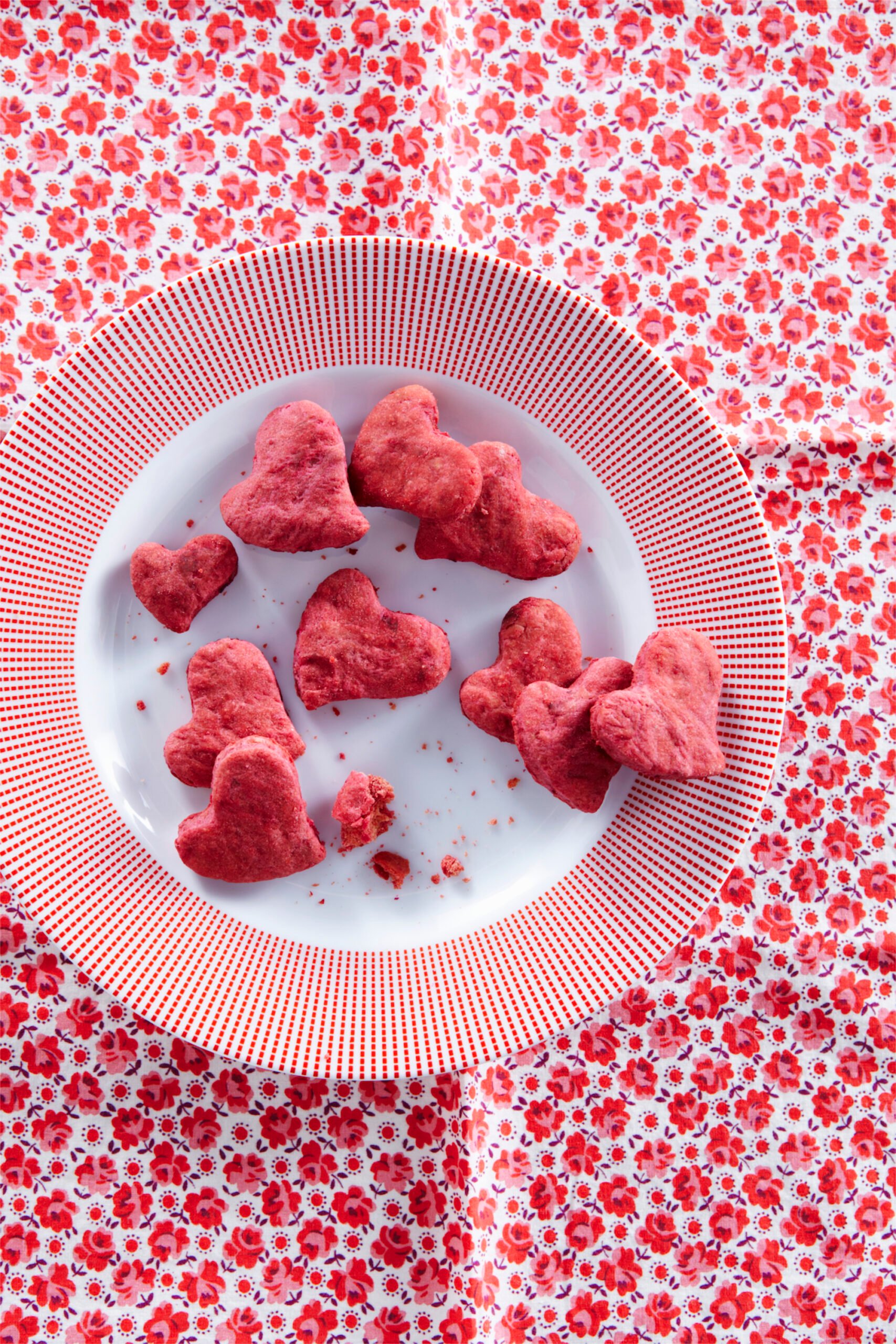 Pin
"I don't like beets"! That was my darling son's response when I told him I had made Sweet Beet Cookies. I thought sandwiching the word beet between sweet and cookie would serve as sufficient enough distraction for Kenya. Not so much. And since I never want to trick my kids into eating foods that are good for them and hope they learn to love them on their own, simply calling this recipe something like Red Cookies was out of the question.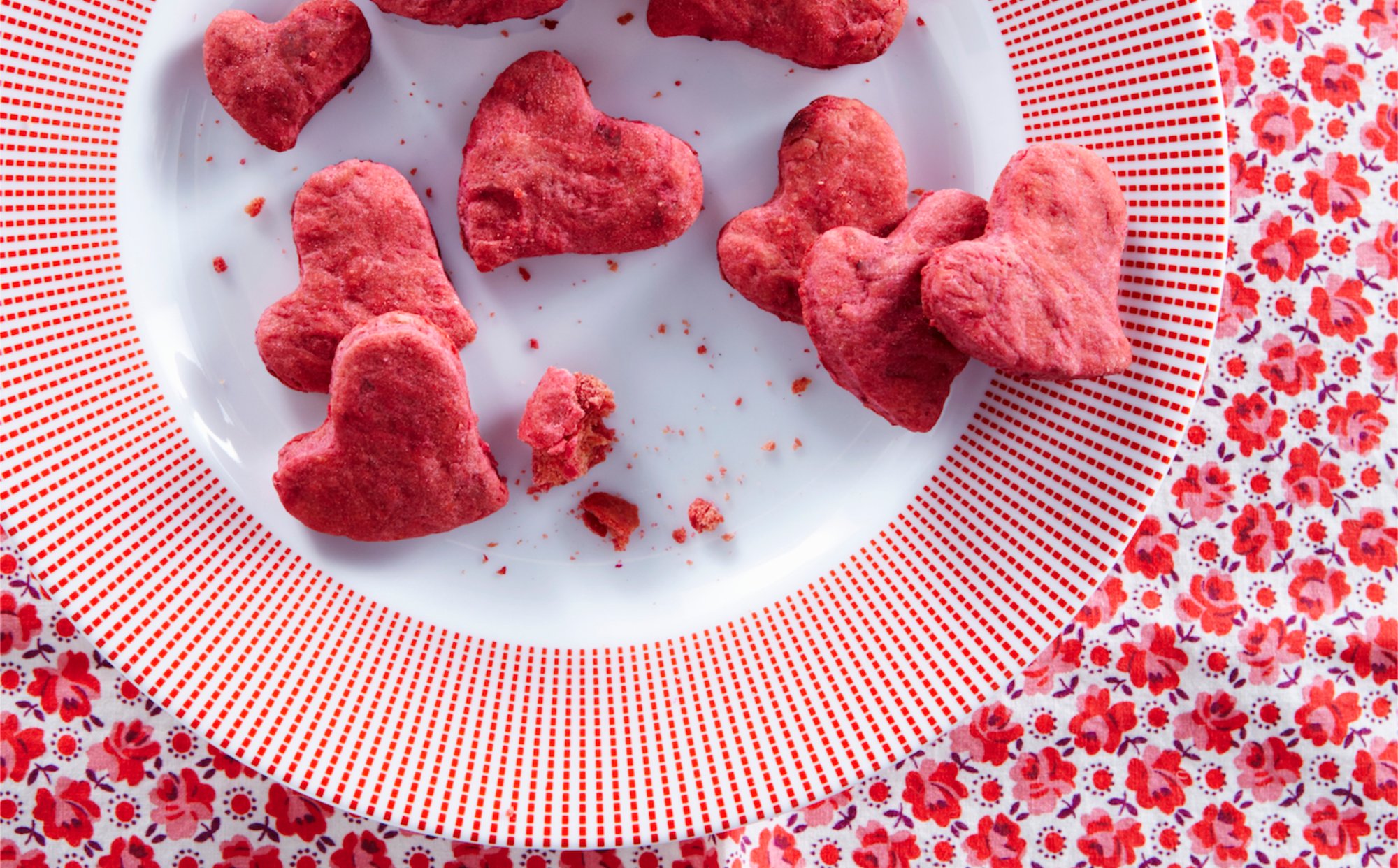 Pin
But if the name itself wasn't a selling point, the site of these cookies was. As soon as Kenya actually saw them, his eyes lit up. "They're beautiful," he said. "I love beets!" As Kenya will now attest, not only are these cookies gorgeous, perfectly sweet and super crunchy, they're also packed with folates and vitamin C. They're the kind of treats that make everyone happy. Beet that!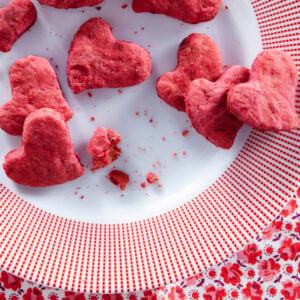 Sweet Beet Cookies
Ingredients
1

cup

all purpose flour

1/2

teaspoon

baking powder

2

tablespoons

sugar

1/4

teaspoon

kosher salt

1/2

cup

raw beets, shredded fine*

2

tablespoons

oil
Instructions
Preheat oven to 400F degrees.

In a mixing bowl, whisk together the flour, baking powder, sugar, and salt.

Using your hands, add the shredded beets to the flour mixture and toss to coat.

Add the oil and work with your hands to bring the dough together (the salt and sugar will fall to the bottom of the bowl so make sure you knead the dough well to combine everything — the outcome will be a smooth dough).

Form the smooth, sweet beet dough into a flat disk and roll it out to 1/2 inch thick on parchment paper or a dry clean surface.

Using a knife, cut the dough into squares or use small cookie cutters to cut out shapes.

Bake on a Silpat or parchment-lined cookie sheet for 15-17 minutes.

*You can only use RAW fine shredded beets for this recipe. Using canned beets will not work because of the thickness of the beets and they are already cooked.

Nutrition
Calories:
15
kcal
|
Carbohydrates:
3
g
|
Sodium:
20
mg
|
Sugar:
1
g