Is your baby cutting teeth and in the need for something special to chew on? These Teething Cookies are a breeze to make and a delicious treat your baby will love!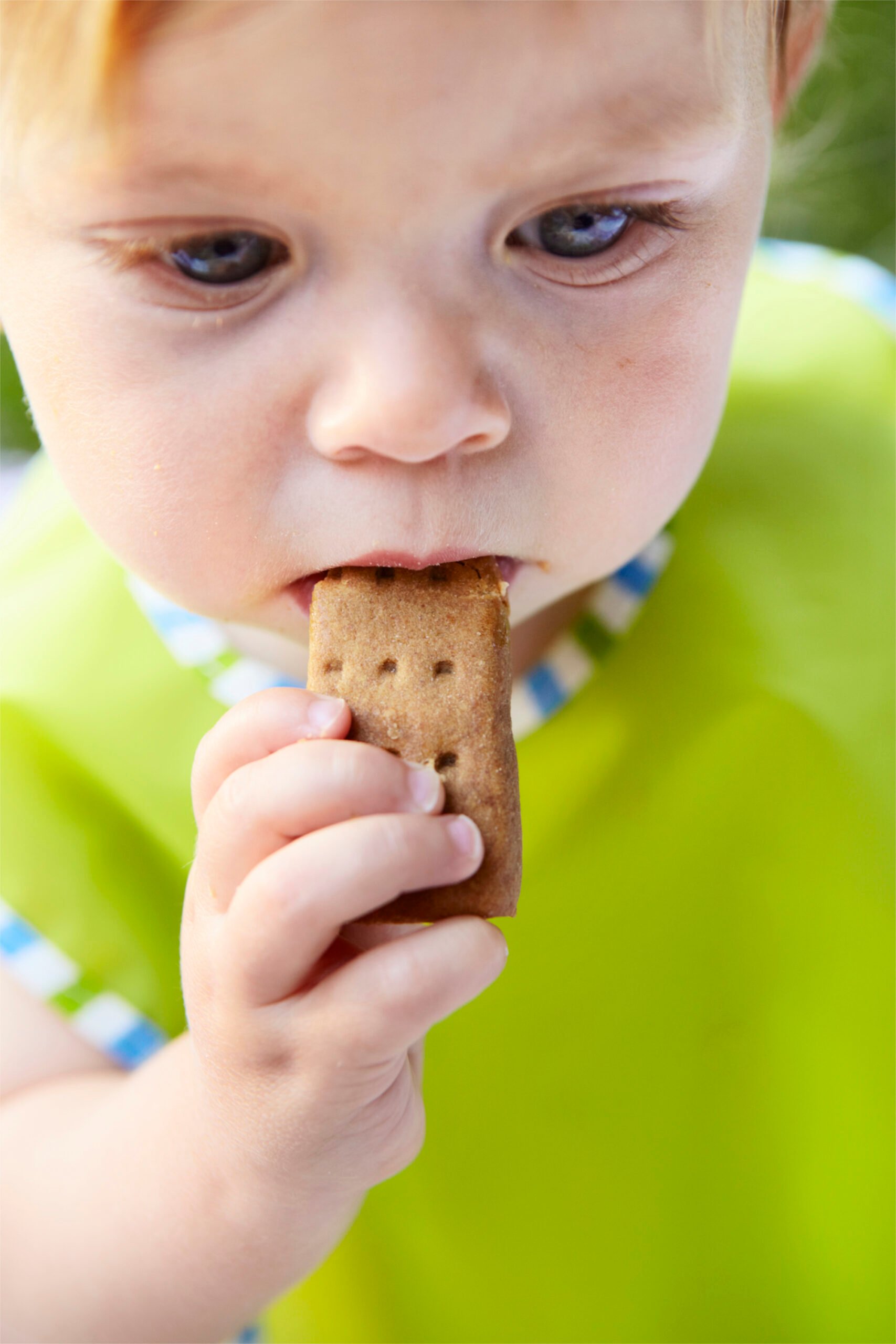 Kenya had so much fun with THE Teething Cookie: holding it, eating it, sucking on it and rubbing it on his gums. The best part is that there's no sugar in them and they're packed with healthy nutrients. I've been giving him one every night after dinner and it's a great treat before bedtime.Getting to watch Chloe and Gemma enjoying the same homemade teething cookies when they were new eaters gave me the same thrill. Looking for more ways to get your baby excited to try new foods? You need 10 Things You Can Do To Make Feeding Baby Easier.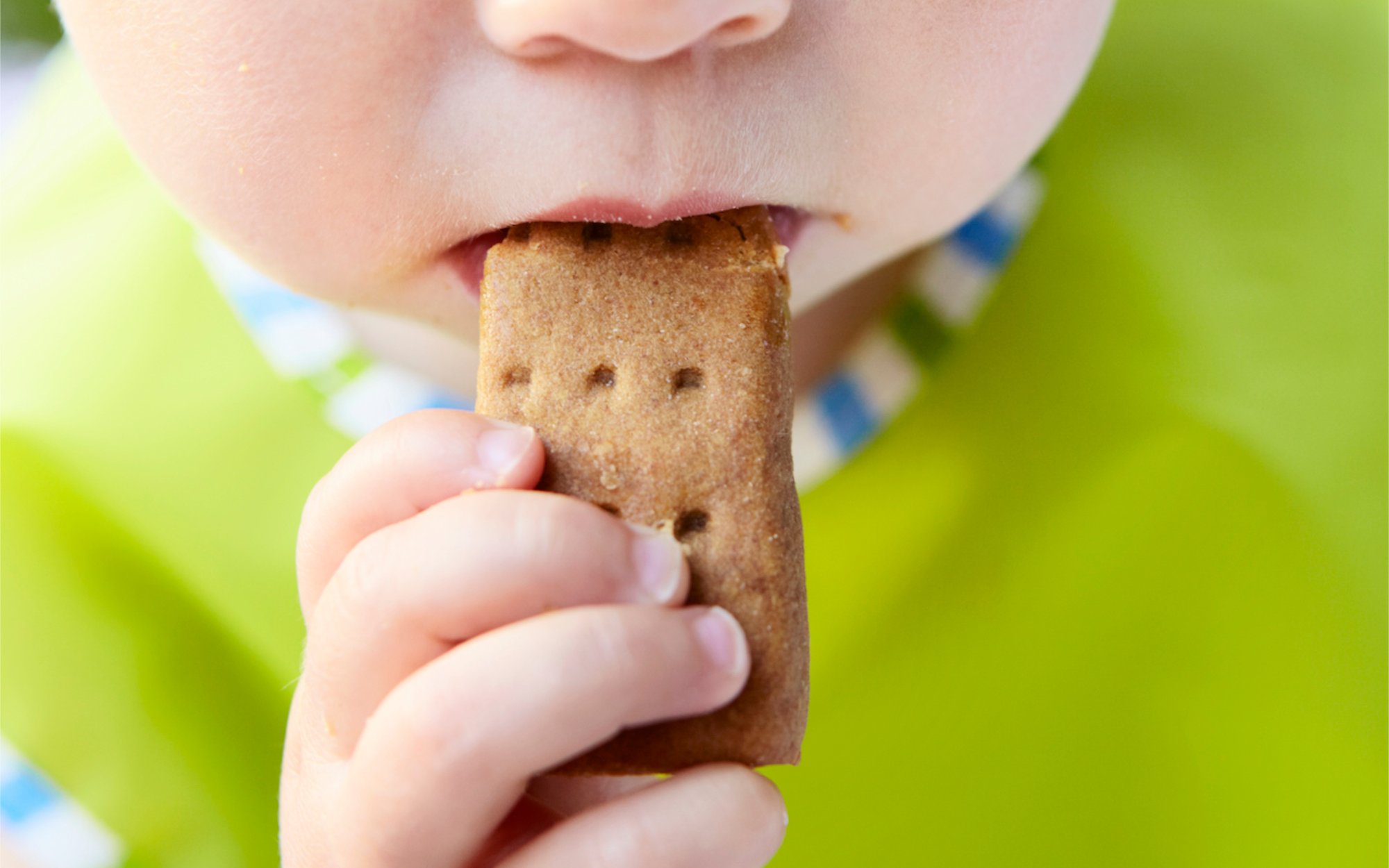 I always take pictures of the food I make for the site, but this was a picture I couldn't resist.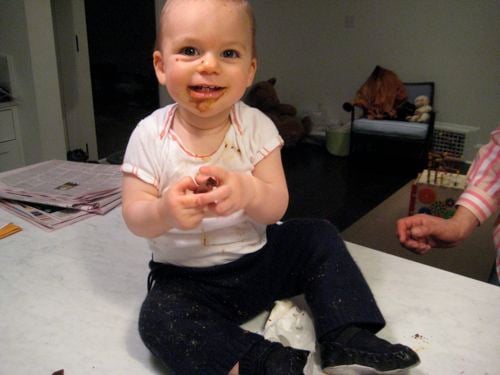 This was the first time Kenya tried THE Teething Cookie and devoured it.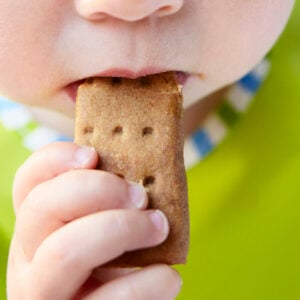 THE Teething Cookie
Ingredients
1

egg yolk, beaten

2

tablespoons

vegetable oil

2

tablespoons

blackstrap molasses

1

teaspoon

vanilla

1

tablespoon

rice/soy milk

3/4

cup

whole wheat flour plus 1 tablespoon for rolling

1

tablespoon

soy flour

1

tablespoon

wheat germ
Instructions
Preheat oven to 350 degrees.

In a Food Processor or bowl put all liquid ingredients. Blend.

Combine the dry ingredients in a separate bowl and then add to wet ingredients. Blend until mixture forms a ball of dough.

Sprinkle whole-wheat flour on a clean surface and shape into a square, about 1/2 inch thick.

With a knife cut into 1 1/2 inch logs.

Place the logs on a parchment or silpat lined cookie sheet.

Cool on the sheet or tranfer to a wire rack.

*I wouldn't start giving these to a baby under the age of 8 months. You always need to be around when baby is eating something they could choke on.