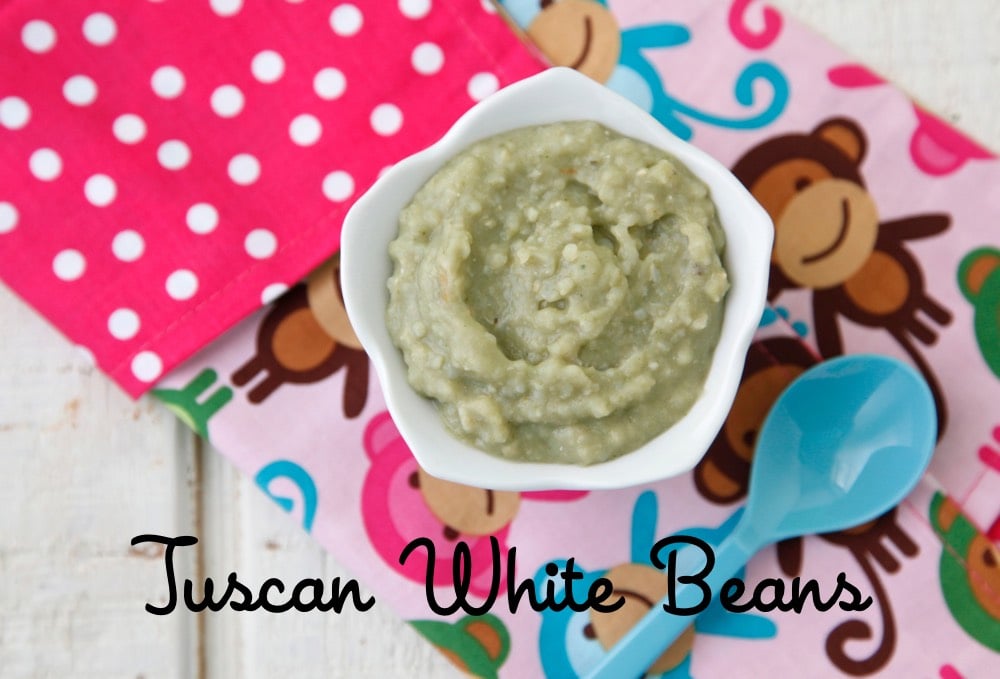 This dish reminds me of something you would have on a cool night in Tuscany. Cannelini beans, also known as white beans have a smooth texture and a nutty flavor. Combined with the brown rice, you have a 
complete protein. I've been making the adult version of this dish for years. When you 
make this for babies it becomes a creamy puree that — I've found — they can't stop eating. This is one of those dishes that I crave when I think about 
it. This baby version of it is so quick, inexpensive and easy.
 Whether I soak my own beans or open a can of organic ones, I always put aside a few for Kenya to pick up and feed himself. Since they're nice 
and mushy, Tuscan White Beans are easy for babies, even with few teeth, to munch on.
Tuscan White Beans
Instructions
Place the kale in a steamer pot over boiling water and cook for 4 minutes.

Add the garlic and onion and continue cooking for 6 more minutes.

Place all the ingredients in a food processor and puree until smooth.