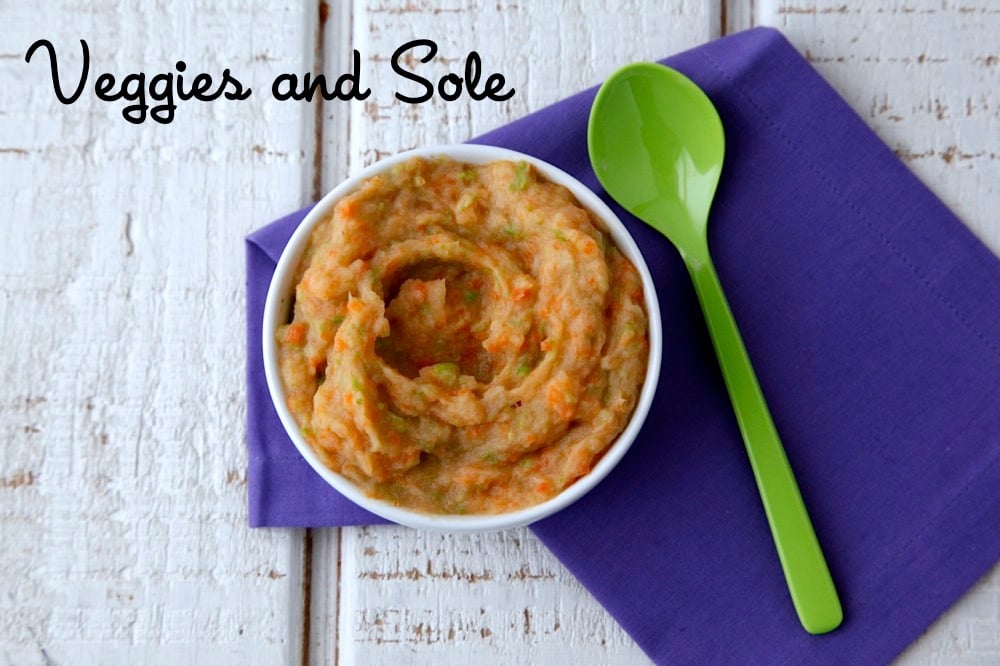 Surprisingly, I found myself eating this puree for MY dinner. People always tell me their toddlers won't eat purees, but Kenya chowed down on this one when I made it so maybe there's hope for you all. This recipe is a perfect mix of protein, carbohydrates and vegetables. Most parents that I talk to seem apprehensive about giving their little ones fish because they automatically assume they won't like it. Not at all! I think fish that has a "fishy" smell turns kids off. Kenya loved fish from day on and still eats it twice a week and I think it has a lot to do with how you prepare the fish.
Sole is a great first fish for babies because it's very mild, doesn't contain bones and is generally less expensive then other types of fish. Other choices could be white fish of tilapia. With the addition of sweet peas and carrots and a sprinkling of vegit, this Veggies and Sole baby food is a sure fire hit for your little one.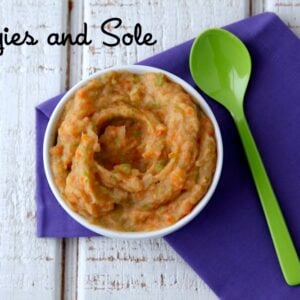 Veggies and Sole
Ingredients
1/2

Cup

Potatoes, peeled and cubed

1/2

Cup

Carrots, peeled and chopped (*I like to use baby carrots, less work and they're so sweet)

1/3

Cup

Peas (I use frozen organic)

2

Sole

Fillets (about 1/3 Lb)

1/4

Tsp

Vegit
Instructions
Place the potatoes in a steamer pot of boiling water and cook for 2 minutes.

Add the carrots and continue to cook another 2 minutes.

Add the peas and fish and cook another 2 minutes or until all the ingredients are cooked through and fork tender.

Place all the ingredients in a food processor and puree.

Add water from the bottom of the steamer pot to thin puree.

Cool and serve.