There's an art to making the perfect fried egg, so if you want to make a breakfast recipe that even your picky eater who usually shuns eggs will love, this Crispy Fried Egg recipe is for you!
Pin
Kenya has always been a really good eater, especially when it comes to fruits and vegetables. Give the kid a plate full of raw vegetables and seasonal fruits and he's a happy camper. Since birth, though, getting him to eat animal proteins has been a struggle. He would very rarely want to eat steak, chicken was ok on occasion, fish was a go because he knew ones like salmon were important for his brain development, ground meats were usually a thumbs up mainly because of their texture and being mixed with other foods and the occasional piece of bacon was his true weakness.
Pin
5 months ago, though, he decided that he wanted to be 100% vegetarian. For an 8 year old this felt like a big decision. At first I felt like it was just a stage as my husband was out of town for months working and I figured it was his way of gaining a bit of control in his life. My husband eats vegetarian most of the day, so there was also the chance that he was mimicking the behavior. But all these months later he's still as happy as a clam with his choice and really proud of it.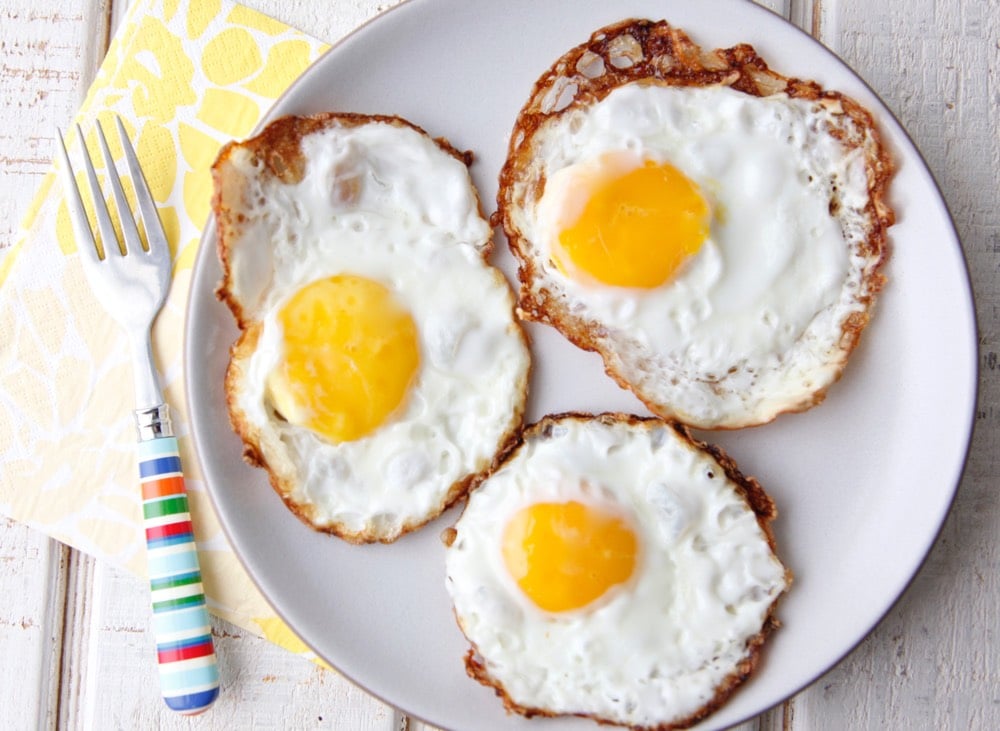 Pin
Getting produce and carbs into his body is no problem, but solid nutritious proteins is a whole other challenge. Thank goodness he loves eggs because they have become a weekly dish to serve him for breakfast, lunch and dinner! He really enjoys a Fluffy Omelette, Baby Frittatas, Breakfast Quesadillas, Egg Pesto Melts and of course eggs being added to delectable french toast and pancakes, but his new favorite that I've been making are these Crispy Fried Eggs. Luckily they couldn't be easier and are unbelievably good.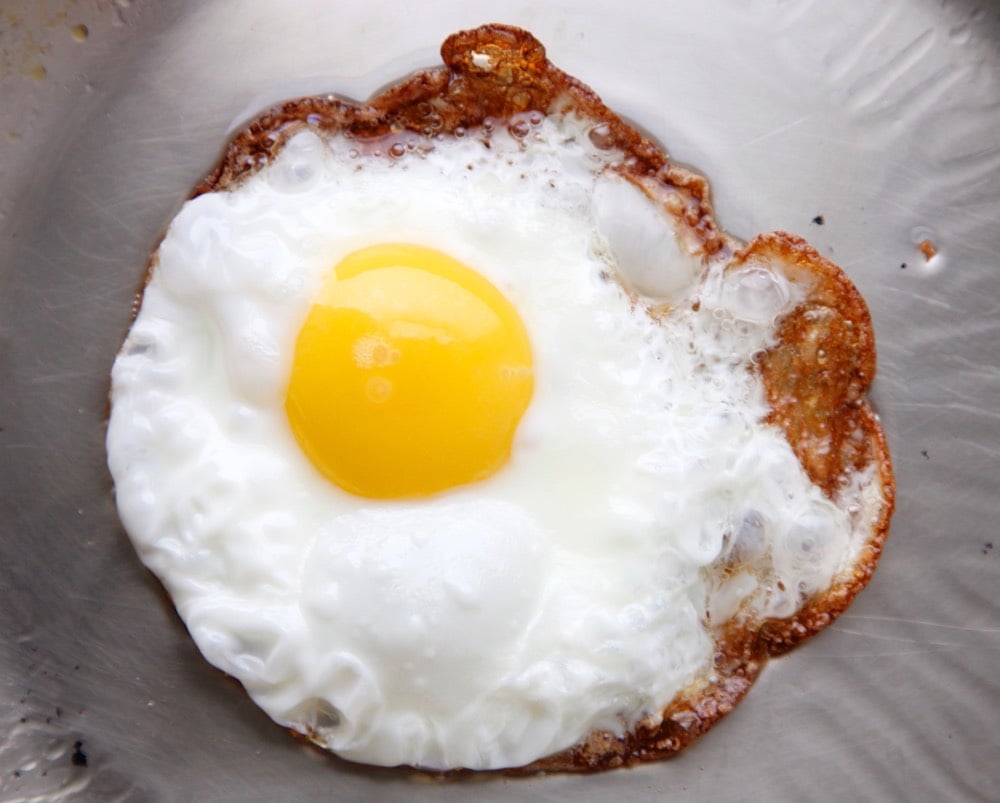 Pin
You just pour olive oil in a hot pan and sauté the egg to the temperature you like. The edges of the egg white get unbelievably crispy and for Kenya he likes the center fully cooked through, although I like it a bit more runny. On those nights I'm making something like No Work Chicken or Maple Soy Salmon it's little extra work to whip up one of these Crispy Fried Eggs to make sure my little guy is getting the protein he needs in a dish that couldn't be easier!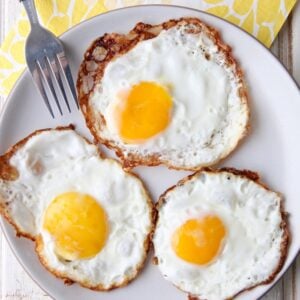 Crispy Fried Egg
Instructions
Heat a sauté pan over medium high heat.

Add the oil and heat for 15 seconds then gently crack in the egg.

Cook the egg for 2 minutes or until it turns crispy and golden around the edges (for a fully cooked yolk, cover the pan, turn the heat to low and cook an additional 2 minutes).