Avocado Toast is a staple in our house. We make it at least twice a week, sometimes more! It's the perfect breakfast, lunch, snack or even light dinner to fill your belly when it's grumbling away.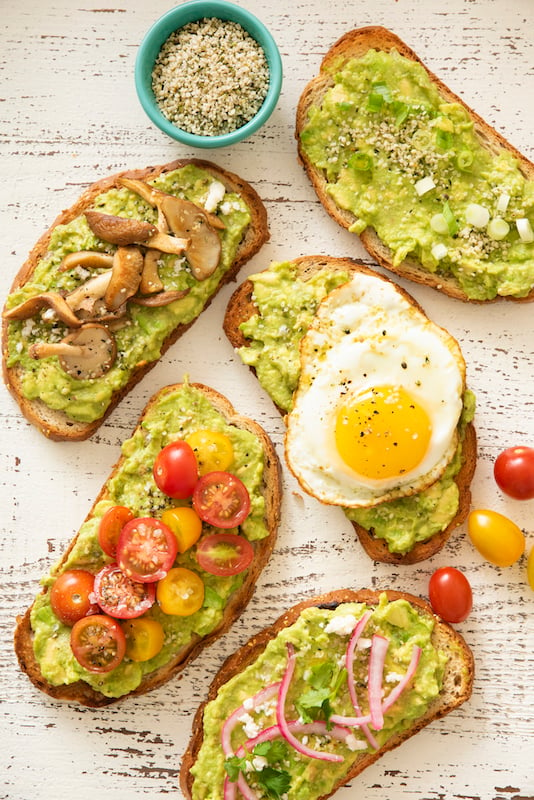 On the weekends when we would rather be doing an art project or playing a board game than be in the kitchen, I've been toasting up tons of olive bread purchased from our favorite bread vendor at the farmers market, mashing tons of ripe avocado with a touch of salt and lime juice (preventing the avocado from browning) and finally, topping with a few sweet halved cherry tomatoes. Not only is the end result filled with eye appeal from all of the colors and textures, but it only take minutes to prepare.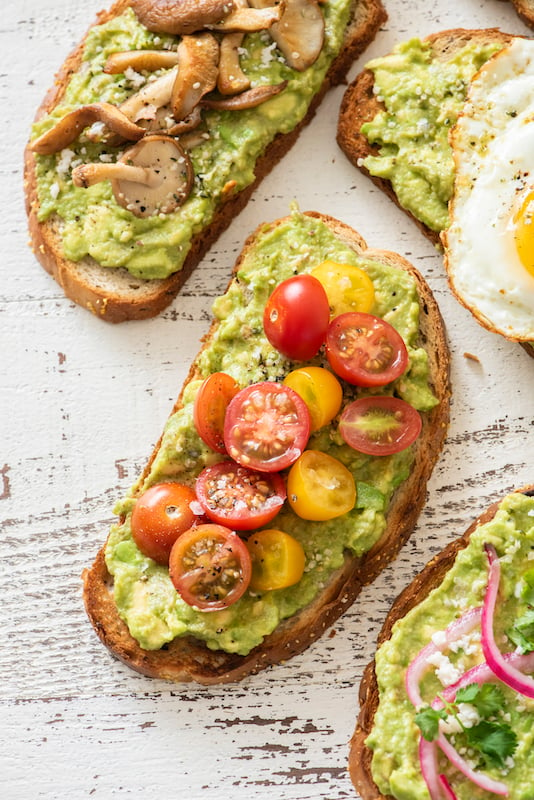 It all starts with good quality bread which you make really crispy. You want to toast it for longer than usual so that it's nice and golden and stands up to the naturally creamy, lime-infused avocado puree which you slather all over the top. Our family loves making it with olive bread or a good crusty artisanal loaf sliced thin, but you can totally use sandwich bread or anything else you've got on hand including bagels, English muffins or naan.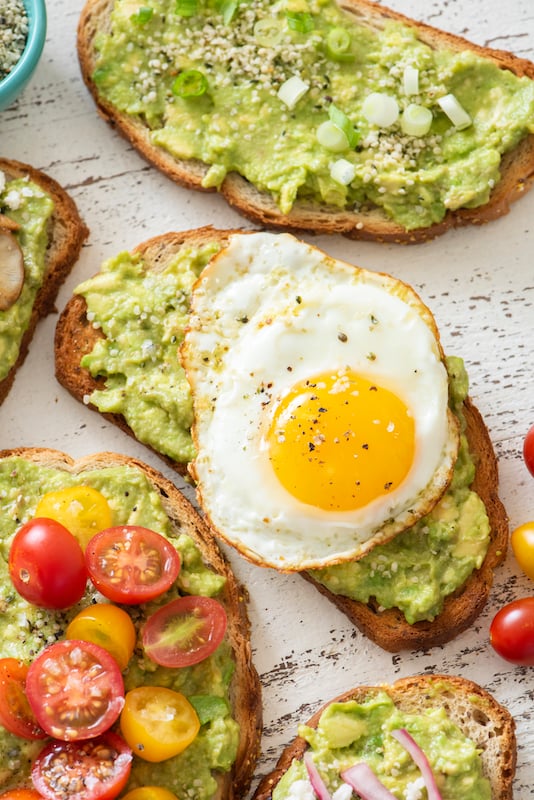 I view avocados as the golden food. They provide 20 essential nutrients including fiber, potassium, vitamin E, B vitamins plus all those good fats you and your family need. Besides the fact that avocados taste like some kind of fruity, nutty vegetarian butter, I rarely meet a kid that doesn't love them. Served up in this Avocado Toast recipe, it's an easy sell.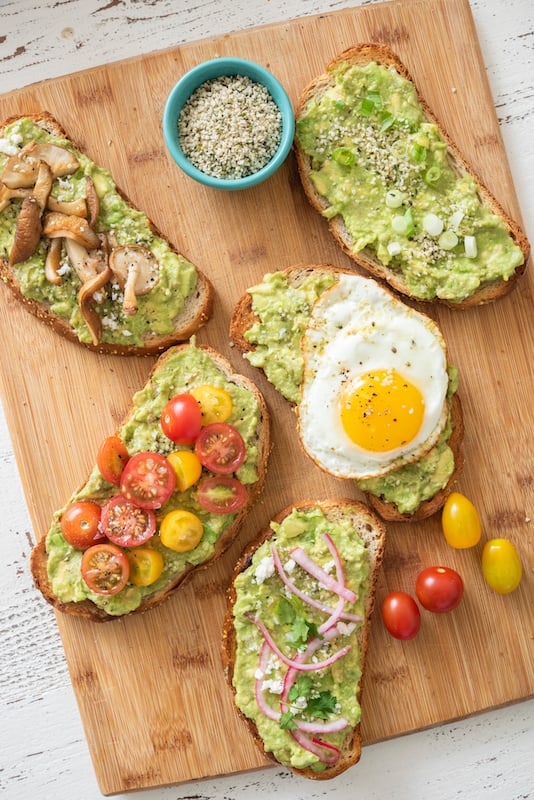 Toast or small sandwich is one of my favorites things to whip up when I'm feeling a little grumble of hunger. I often make one of these Savory Toasts or Vegetarian Sandwiches. And this Banana Cottage Cheese Honey Spread is super yummy on top of your favorite bread.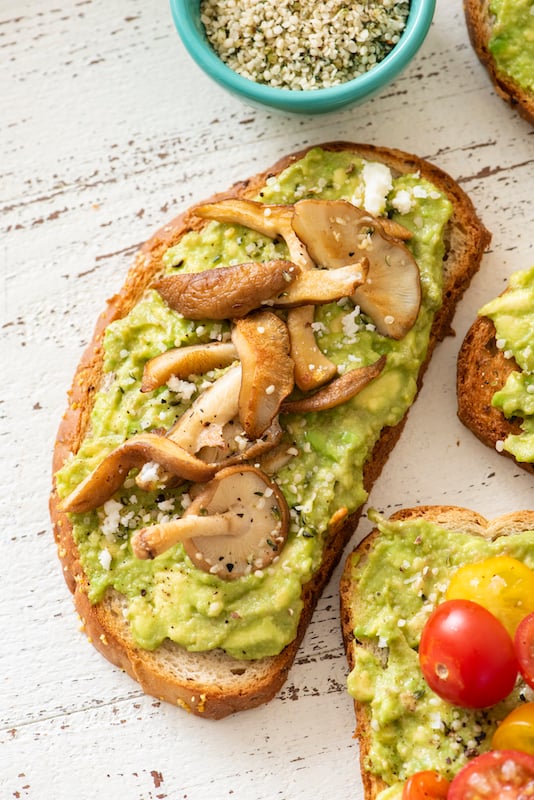 I would try to get your hands on a few ripe avocados for this recipe as I guarantee everyone will be asking for seconds and even thirds!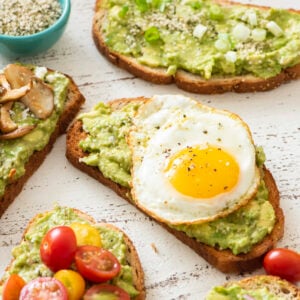 Avocado Toast
Ingredients
4

slices

favorite bread, toasted

1

small

ripe avocado

1

teaspoon

lemon juice

pinch of kosher salt
Toppings (optional)
cherry tomatoes

sauteéd shiitake mushrooms

pickled onions

hemp seeds

fried or poached egg
Instructions
In a small bowl mash together avocado, lemon juice and salt.

Spread over toast and top with optional accompaniments.