When I was writing the Weelicious Lunches cookbook I asked readers on Facebook what recipe they would most like to see in the cookbook. I can't tell you how many people asked for a Nutrigrain Bar style recipe and why not?! They're a favorite snack of many kids, filled with a sweet jam and wrapped inside a soft grain filled exterior. The idea sounded simple enough except for the fact that this type of bar is made by a machine, not a mom. I can't tell you how many times I tested this recipe before nailing it.
You can make it with any type of jam, jelly or preserves you enjoy, but homemade Strawberry Preserves are so sweet and luscious in these making them a total score. If you want to see how to make them just watch this Strawberry Preserves Video.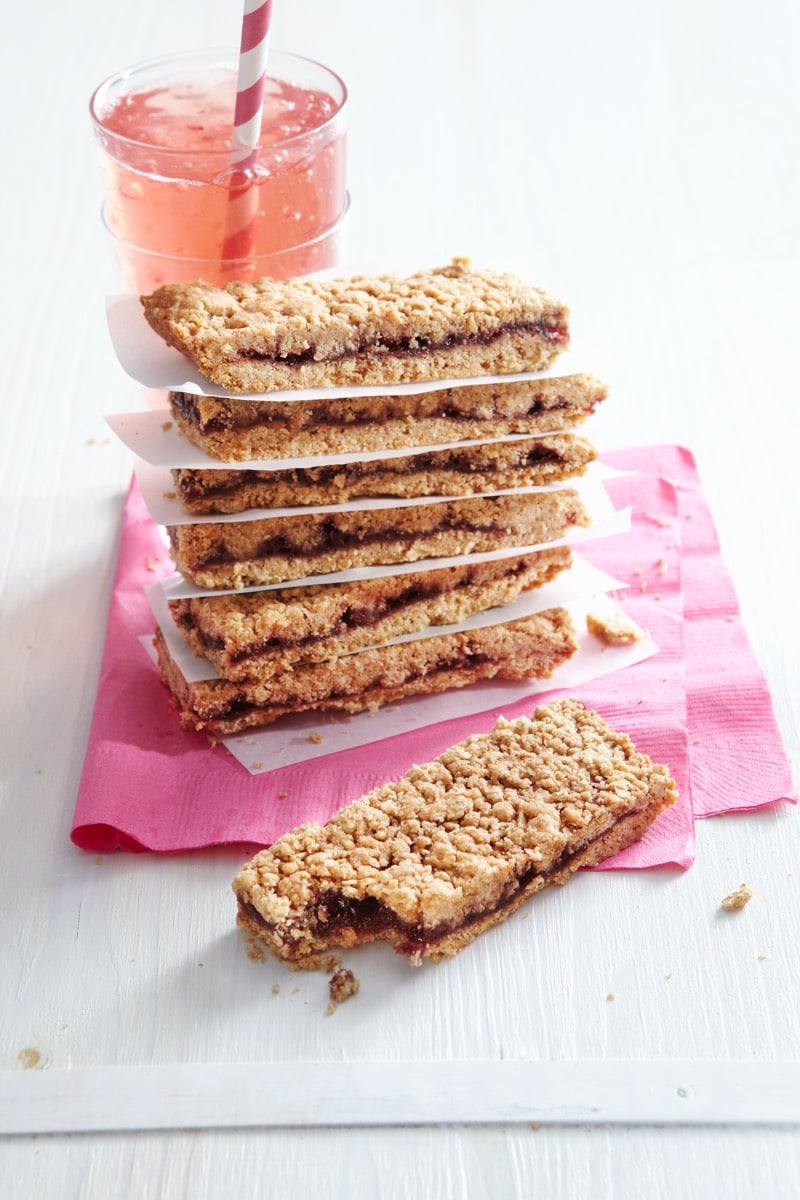 Pin
For Kenya's past two birthdays he's asked me to make them for his class birthday party. They ask parents to make a small treat to serve the kids, so these feel like just the right kind of sweet treat to enjoy, especially before lunch. It was fun to watch the kids expecting a little cupcake, getting these bars instead and actually being excited about it.
Watch this Whole Grain Fruit Filled Bars Video to see all kinds of tricks to making them just like (or even better than) your favorite store bought brand!
Images by Maren Caruso