One of the best things about having this blog over the years has been the ability to connect with all of you. I love this community so much and the fact that I get to not only share my recipes with you, but also my own favorite cooking items and gear, makes it even sweeter. So I've decided to put all of my favorite products in one easy place to find! Everyone of these items I use and have proved tried and true over the years. I'll be updating this list periodically, so make sure to check back in to see what's new!
Kitchen Appliances
First things first, these Caraway Pots and Pans have become one of my favorite kitchen products this last year. Nontoxic, incredibly durable and absolutely gorgeous, you cannot go wrong with these. With that said it's always good to have a cast iron pan as a go-to in your kitchen too!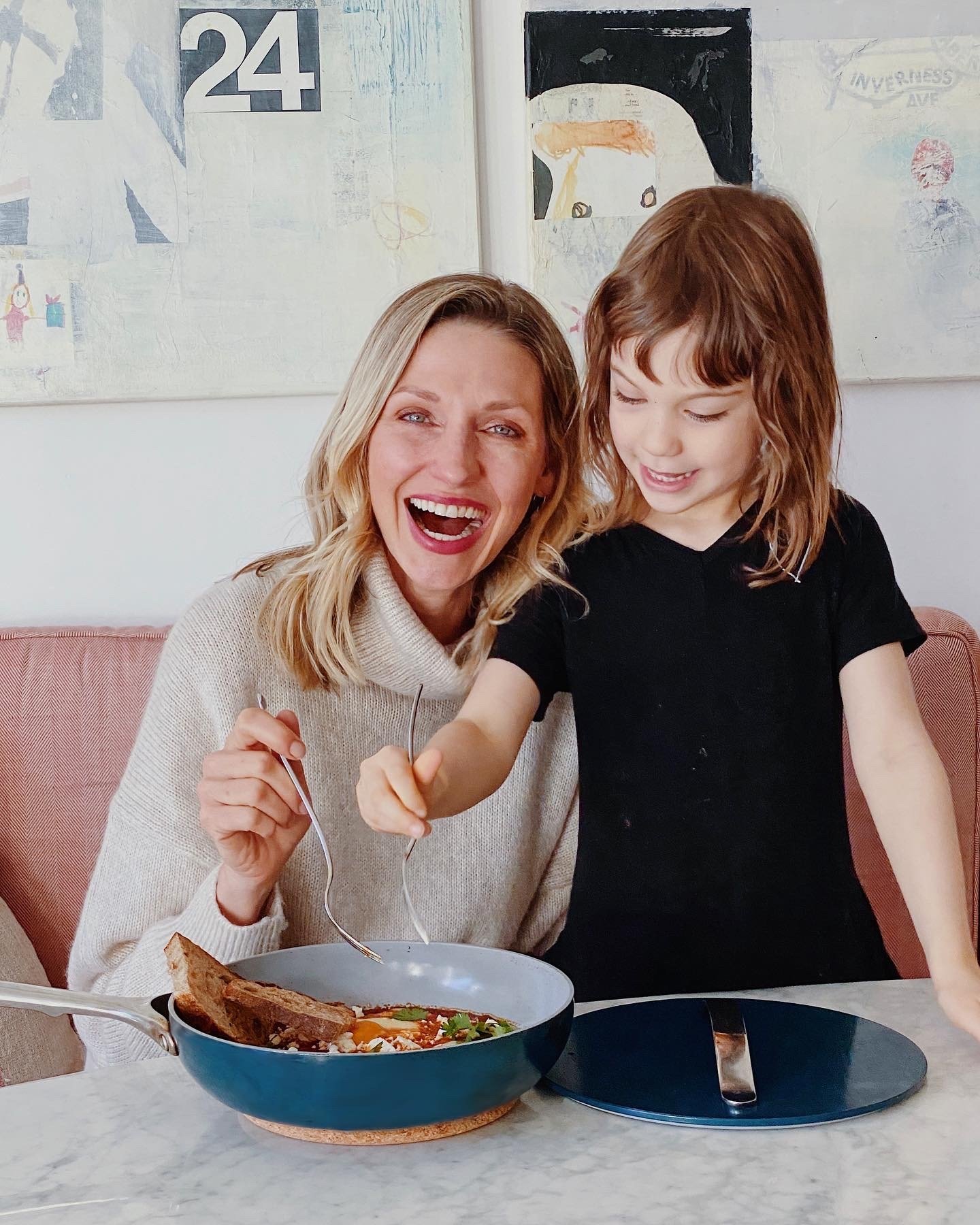 * My beautiful Belgium Waffle Iron! How I love thee. It really does make the most perfect waffles.
* We got this Espresso Machine last year and never have our morning latte's been so easy and delicious.
* The Philips XXL Airfryer– my fourth child! The kitchen appliance that I have no idea how I lived without before it came along.
It should come as no surprise that one of the things I get asked about the most is my Lettuce Grow Garden Tower. We've had such a blast growing our own produce ever since we've gotten it.
If you've ever watched any of my Instagram Lives, then you know how much I love and use this Portable Induction Cooktop. I also love this Electric Skillet!
If you've already read my Smoothie Project book, then you know a topnotch blender is a must. My two favorites are my Kitchen Aid Proline Series and this Vitamix Smart Blender. For a more budget friendly option I love the Nutribullet.
This Dehydrator has come in so handy when making batches of fruit leather. There's also something so satisfying and rewarding about dehydrating your own fruit!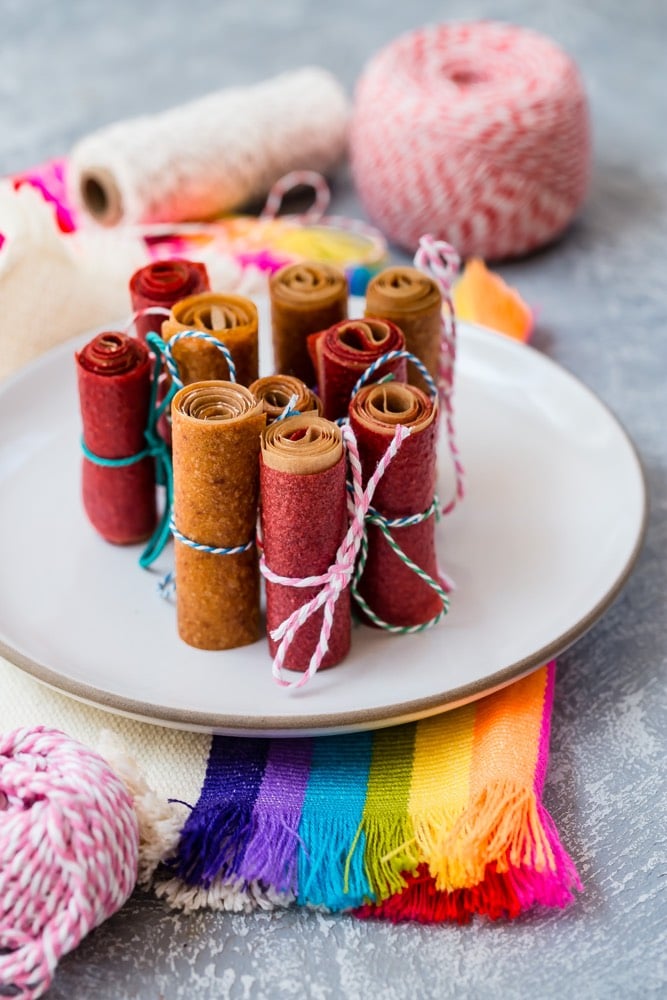 My Zojurushi Rice Cooker making cooking rice so simple and quick. I also use it for other things like overnight oatmeal.
I really believe this is the world's greatest Food Processor. I've had mine forever and don't know what I would do without it.
Cooking Gear
Every chef needs a quality Knife. These Wüsthof knives are my absolute favorites.
Assembling snack boards is one of my absolute favorite things to do in the kitchen. This Party Board is my go-to!
Perfect for thinly cutting veggies is this Hand-held Mandoline. I use it pretty much every single day. It's how I get those perfectly thin cucumbers and radishes in all of my salads!
For your tiny aspiring chefs, this Kid Safe Knife is a must.
Anytime I post a new popsicle recipe, I get asked about these Square Popsicle Molds and Star Popsicle Molds. I've had mine for years and I really believe they're the best popsicle molds ever.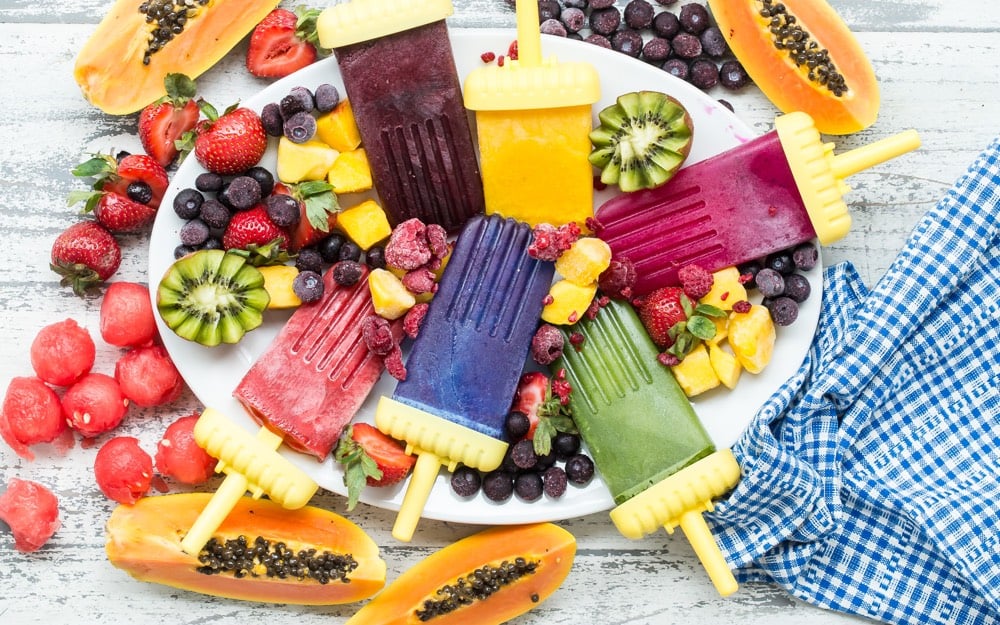 These Kitchen Gel Mats have saved my back and feet in the kitchen. For anyone who spends a good amount of time cooking, I can't suggest these enough.
My favorite durable, nontoxic Baking Sheets! Every kitchen needs these.
Anytime I post with this Steel Ball Whisk I get tons of inquiries about it. It's such a fun little kitchen appliance and it works super well!
Smoothie Products
I got these Glass Straws the same time I started making smoothies for our family everyday. They're synonymous with our morning smoothie ritual and I love them so!
I add these Vital Protein Collagen Peptides to just about every one of my smoothies. Amazing for hair, nail and joint support, it's my little beauty boost! Another one that I love is this Multi Collagen Protein.
When it comes to protein powders, this Chocolate Protein Powder is probably my top pick. But this Vanilla Protein Powder is a VERY close second!
To assist with gut health and digestion, I love this Ora Probiotic Powder. For my kiddos, I use this Kids Greens and Probiotics!
Bee Pollen is chocked full of vitamins, minerals and proteins. It also helps boost your immune system and fight sickness, especially when bought locally! If you can't make it out to your local health store, these Y.S. Eco Bee Pollen or Sunfood Bee Pollen are amazing options. You can't go wrong with either one.
Lunch Gear
I've used these PlanetBox Bento Lunch Bins since Kenya was in kindergarten. That's 8 years! They last forever, keep the food fresh and make lunch so easy and fun. Suffice to say I'm OBSESSED.
Don't know what I would do without my Wean Green Glass Storage Containers!
Perfect for sending your little ones to school with warm soup or chili are these Insulated Food Jars.
These Letter Cookie Cutters make such fun sandwiches for school lunch. I also use these Small Letter Cookie Cutters a ton as well!
I use these Reusable Silicone Storage Bags to save on plastic instead of using ziplocks. They're also great for storing frozen fruits!
When it comes to Water Bottles, these Pura ones are non-toxic and BPA free. Plus they're super easy to open and the lids are virtually non-spill.