I'm still in shock that it's July! Summer produce is still at its peak, and I can't get enough. Here's our family's meal plan for the week!
BREAKFAST:
More smoothie of course! It's our favorite way to start the day. This week we're making Green Breakfast Smoothie, Cotton Candy Smoothie, Dragon Berry Smoothie and Vanilla Cinnamon Date Shake. We're also having Chocolate Pancakes for weekend brunch.
SNACKS:
For snacks this week we're going to make some Coconut Chia Breakfast Pudding as well as Protein Balls, Peanut Butter French Toast Sushi Rolls and Strawberry Muffins.
LUNCH:
For lunch we've got Turkey Club Lettuce Wraps, Mediterranean Chopped Salad, this beautiful Caprese Quiche and Uncrustables.
DINNER:
Sunday: For Sunday supper we're making this simple Air Fryer Salmon with a big Heirloom Tomato Salad and Cauliflower Steaks.
Monday: Mapo Tofu with Brown Rice for an easy meatless Monday meal. Who needs takeout when you can make it at home!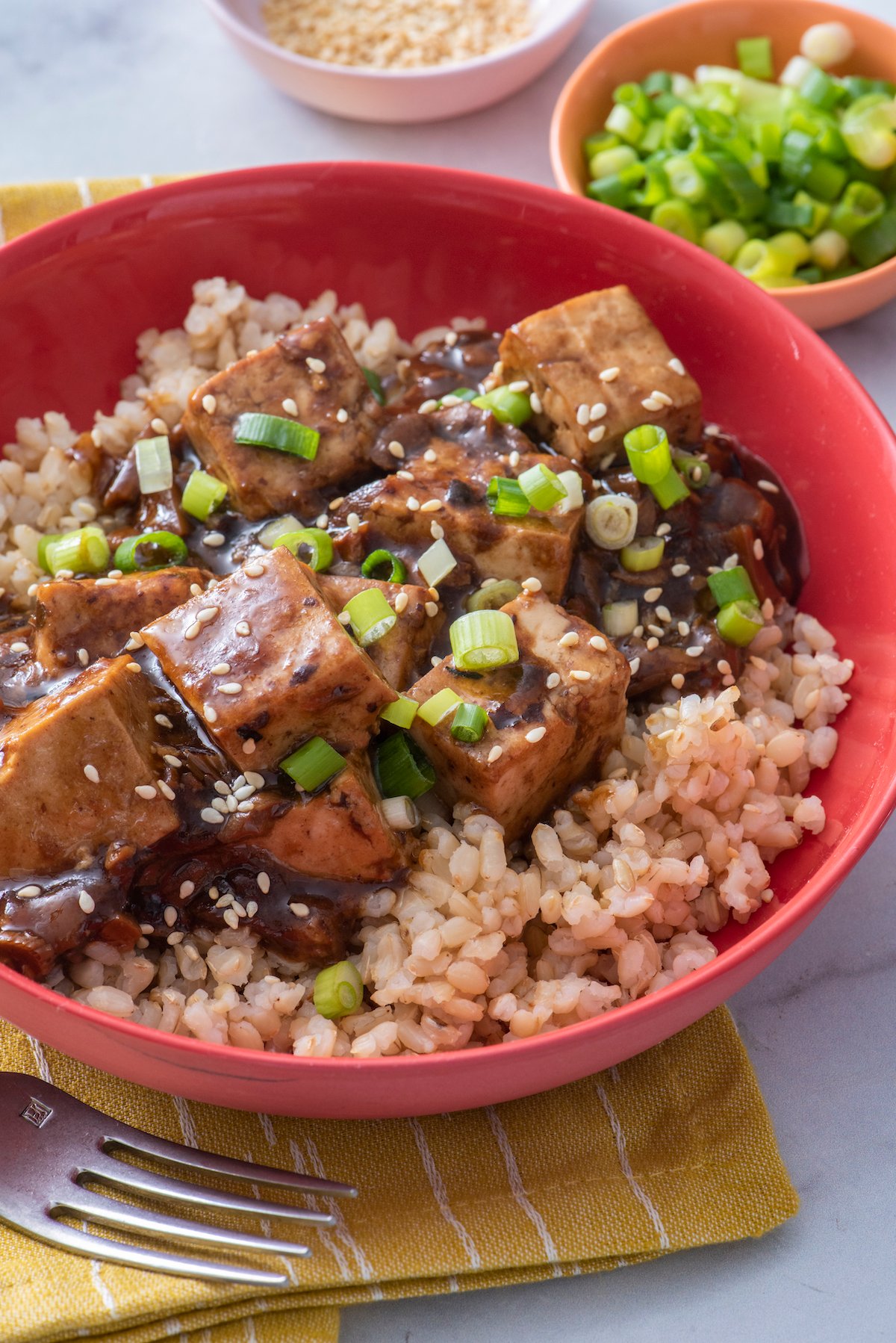 Tuesday: Chicken Fajitas with Spanish Rice and Black Beans. We love fajitas because everyone gets to make theirs exactly how they like it!
Wednesday: We're making The Best Turkey Burger (that has a secret ingredient for added nutrition) with all the toppings and Air Fryer French Fries. It's simple but so yum!
Thursday: Chicken, Peach & Bell Pepper Skewers with Brown Rice Cakes and Sugar Snap Pea and Asparagus Saute. These skewers are SO delicious and a great recipe for your summer peaches.
Friday: Pizza Muffins with a simple side salad. We're also going to make this Peach Cake for dessert and to snack on throughout the weekend. 
Saturday: Order in from local restaurant!
Hope you all have a great week making delicious food!