Whenever we go out to dinner with the kids, we try to ask them where they want to go to give them a bit of choice. Since we don't go out often, we like to make it a special experience when we do. Each time, my son Inevitably shouts out the name of one of his favorite places, a Mexican restaurant in our neighborhood, and when we get there, he always proudly orders for himself. Generally, he chooses one of his favorites, fajitas.
Pin
As with most kids, when my son gets the chance to build his dinner the way he likes it, he's totally game to eat!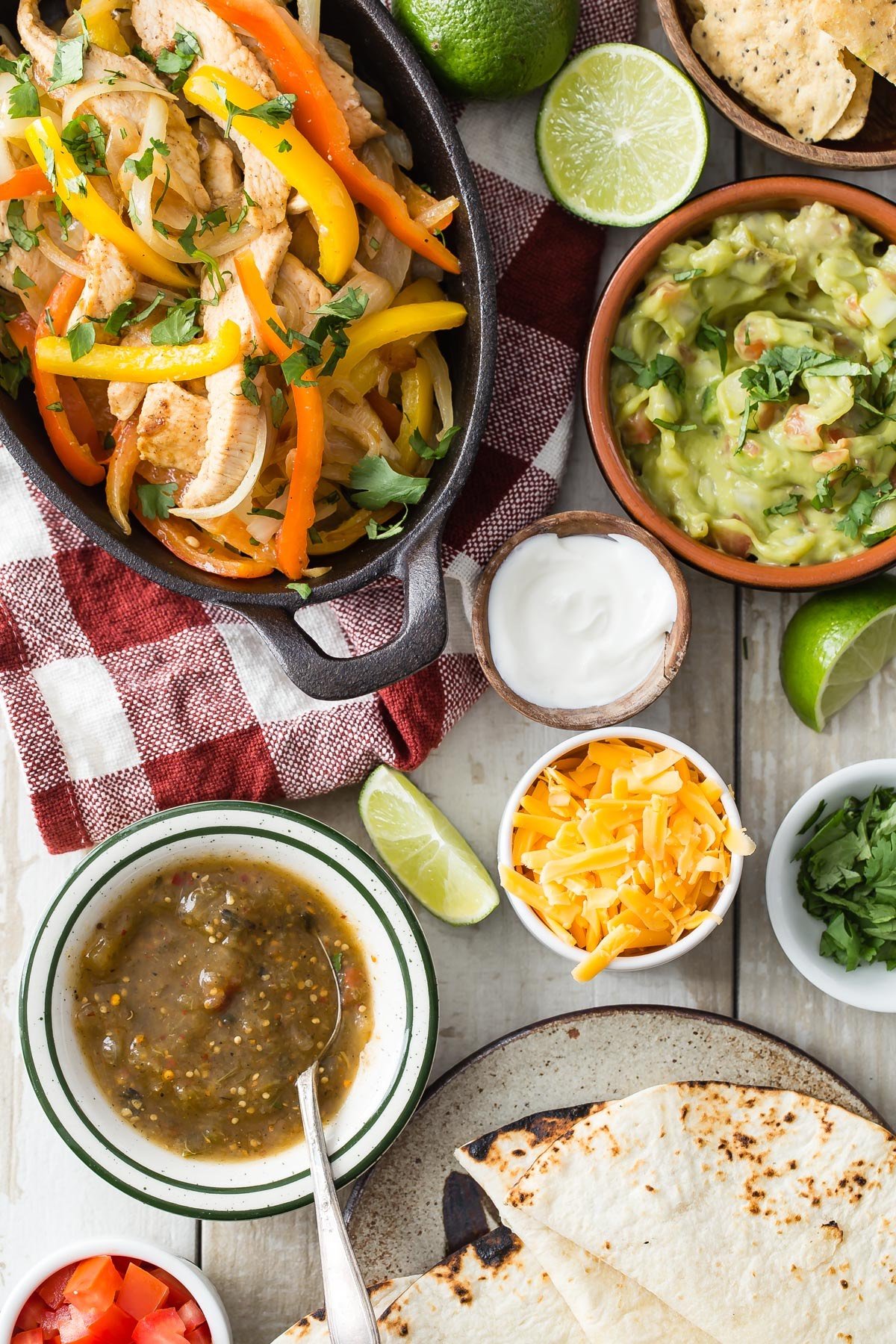 Pin
But as much as we enjoy fajitas in a restaurant, they're a really easy dish to recreate at home. And, in my never ending quest to turn one meal into three, I can make a double batch of the chicken and turn it into new recipes over the next couple of days (tune in tomorrow and Wednesday to see how!).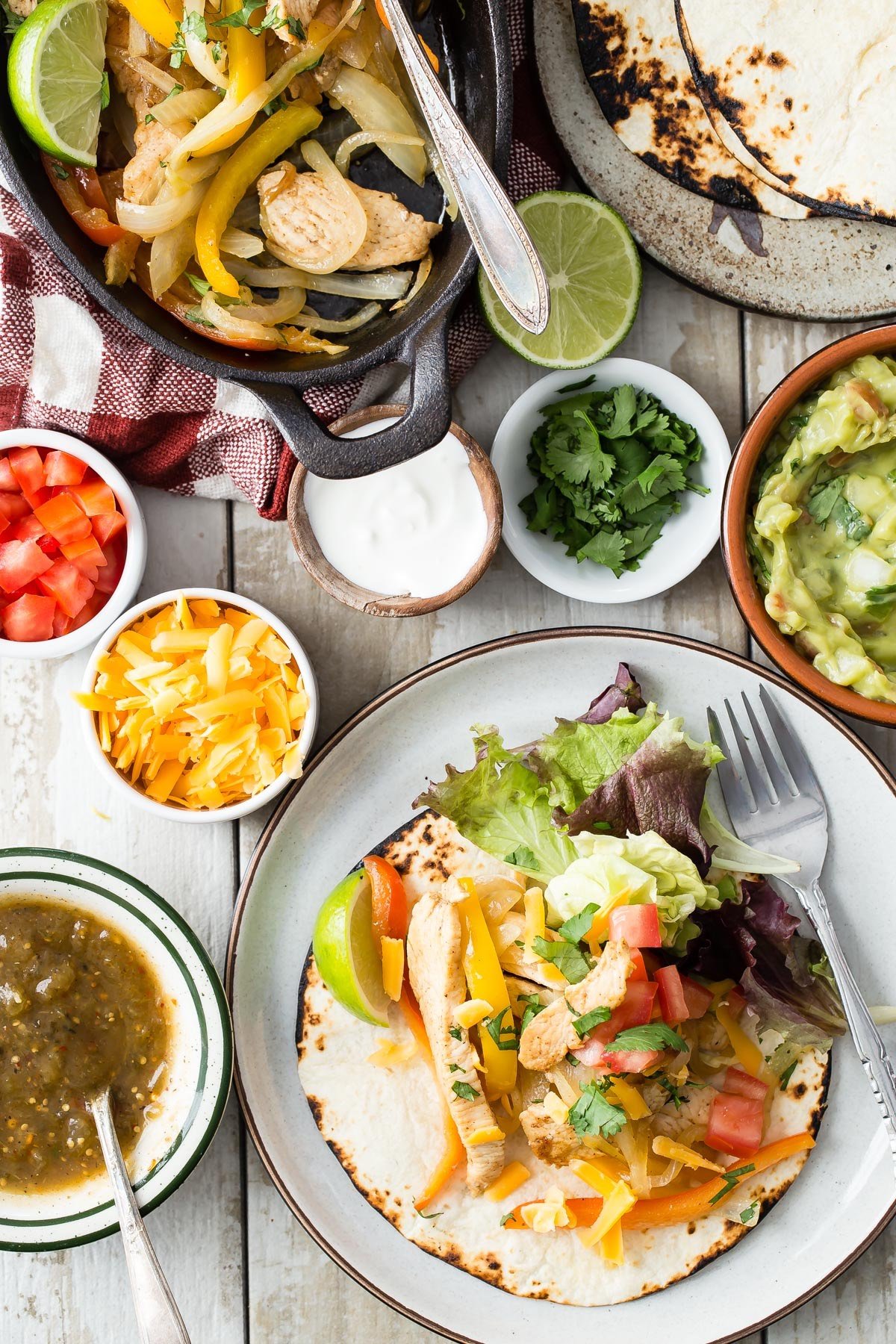 Pin
Nothing cracks me up more than watching the care with which my kids take in building their perfect fajita_ the time they take picking what will go into it, the careful folding of the tortilla and then navigating that first great big bite. When a recipe is this healthy, delicious and a so much fun to make and eat, could there be a better reason to stay home for dinner?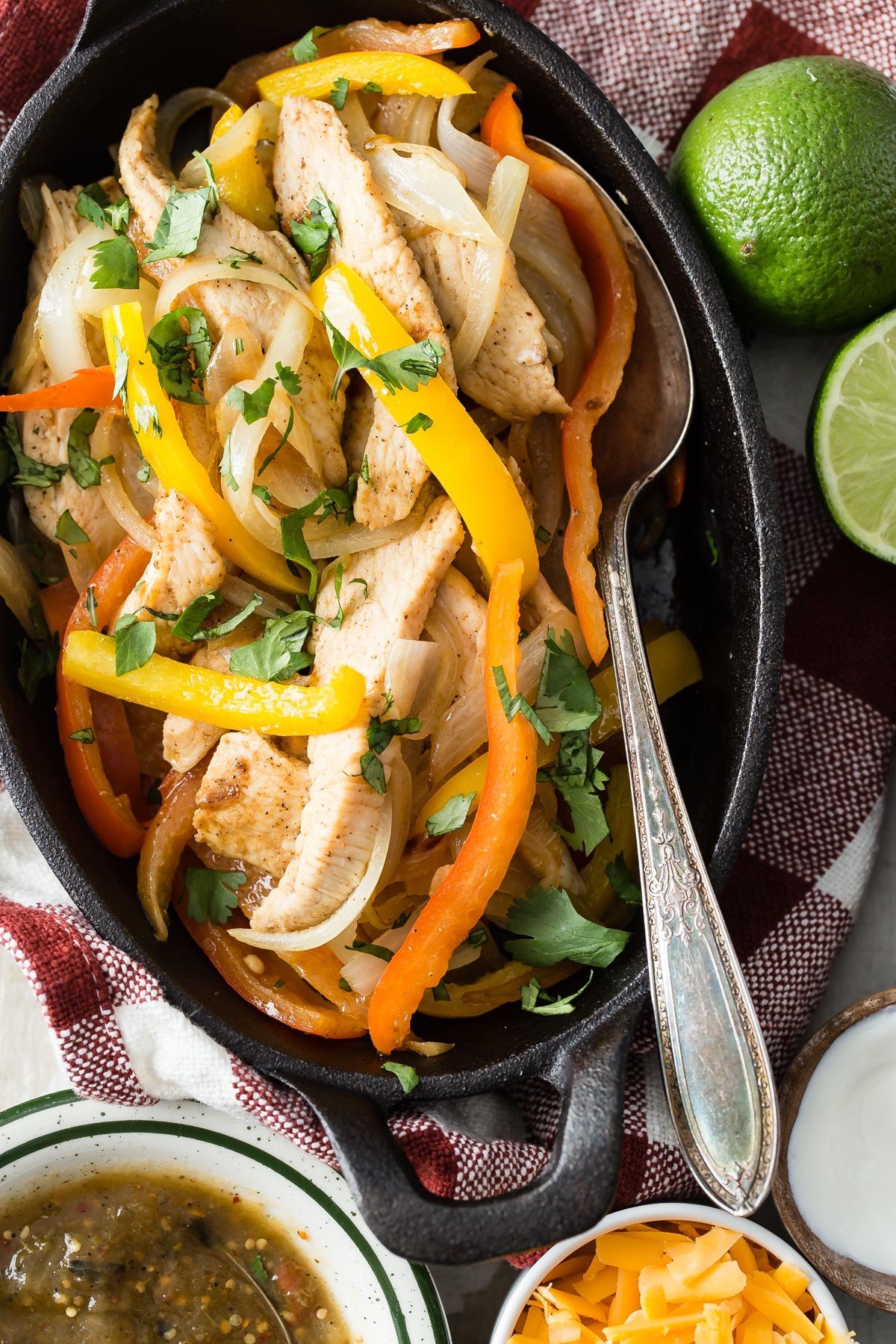 Pin
*This is a 3-in-1 Meal_
*Chicken Fajita Quesadilla
*Chicken Fajita Rice Bowl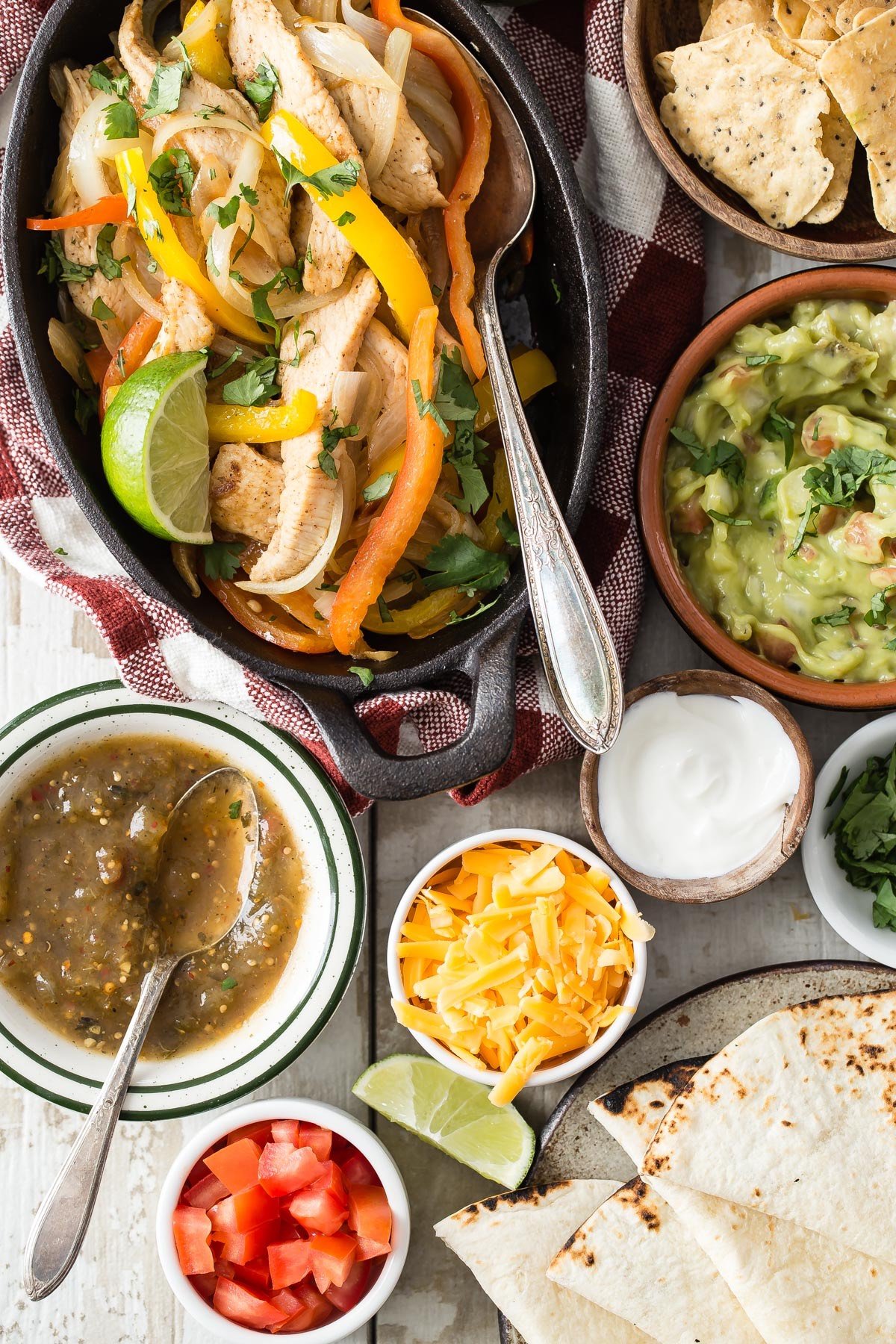 Pin
Photos by Gerry Speirs
Chicken Fajitas
Ingredients
2

Tbsp

oil, divided

2

Bell

Peppers, sliced

2

Onions, sliced

2

Tsp

Fajita Seasoning or 1 Tbsp for extra spice

1

Tsp

salt, divided

1

1/2 Lb

Chicken Breast, cut into 2-inch strips

1

lime, juiced

1/4

Cup

cilantro, chopped
Instructions
Heat 1 tbsp of oil in a sauté pan over medium-high heat.

Toss in onions and bell peppers and sauté for 5-6 minutes or until they start to soften.

Remove onions and bell peppers from the pan onto a dish, and set aside.

Add 1 tbsp of oil, chicken, 1 tsp of fajita seasoning and 1/2 tsp of salt and sauté for 2 minutes.

Add onions, bell peppers, remaining 1 tsp of fajita seasoning and 1/2 tsp of salt back into the pan and cook another 2 minutes.

Add the lime juice and cilantro to the pan and stir to combine.

Serve with tortillas and desired accompaniments.
Nutrition
Calories:
310
kcal
|
Carbohydrates:
11
g
|
Protein:
38
g
|
Fat:
12
g
|
Cholesterol:
110
mg
|
Sodium:
790
mg
|
Fiber:
3
g
|
Sugar:
6
g