A Cotton Candy Smoothie may seem like a contradiction in terms, but the best marriages can sometimes be the most unexpected ones. While you may be harder to convince initially of the beauty of this smoothie than your kids, read on and see if I can convince you.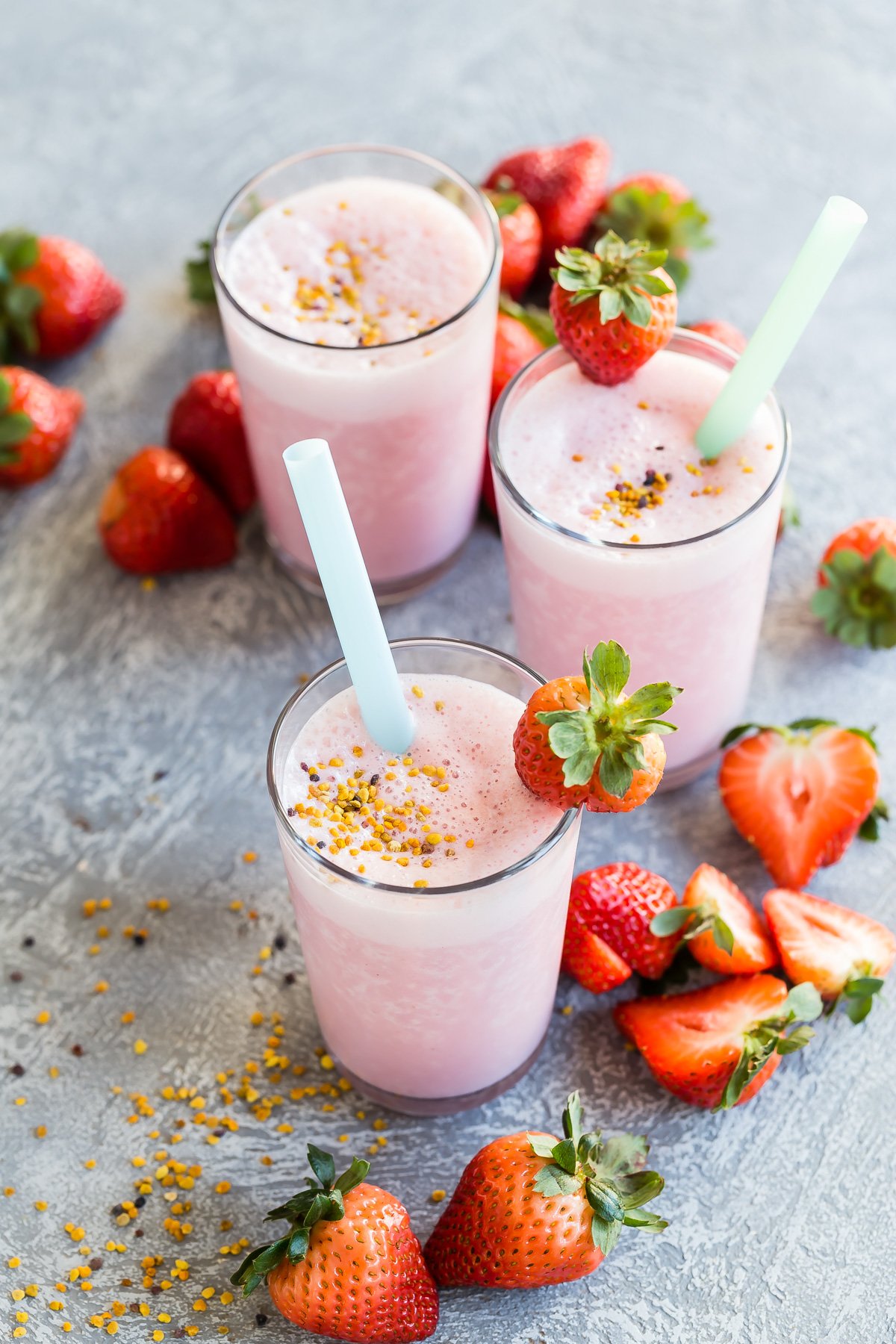 First, to avoid any misconceptions implied by this smoothie's name, I'm going to unpack it in terms of both form and content. Let's start with the most important one, content. As you know, actual cotton candy contains only two ingredients: refined sugar and food dye. Worry not, as neither one of those "foods" makes an appearance in this smoothie. To the contrary, it's filled with nothing but wholesome ingredients — strawberries and cauliflower being the stars. Thankfully, this luscious concoction doesn't taste like cotton candy either. Rather it tastes like a creamy, sweet strawberry milkshake.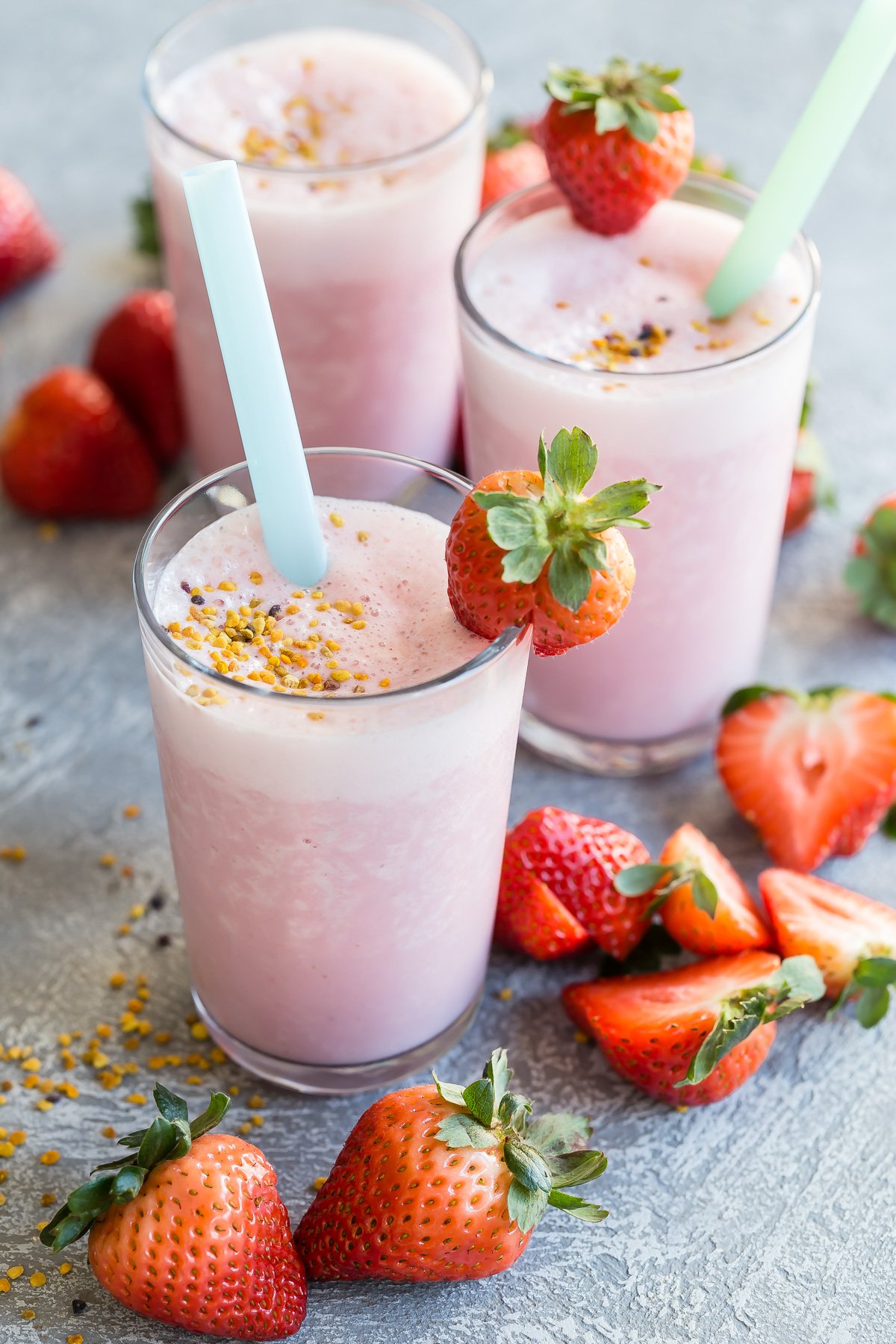 Next, let's talk form. Actual cotton candy essentially looks like an artificially pink beehive hairdo on a stick. When you eat it, the light-as-air sugar melts in your mouth and on your lips, resulting in an unnaturally dyed set of lips and tongue. While this cotton candy smoothie can't be eaten off a stick (well, I guess it could if you wanted to pour it into a popsicle mold and freeze it!!!!) it is certainly light and refreshing, and delivers a gorgeous — and win my opinion, superior — natural pink color which evokes all the fun appeal of cotton candy. One look and you can't help but be pulled in.
My kids all go crazy for this Smoothie Project creation and request it all the time. You can add any of your favorite extras to boost the nutrition, too, like bee pollen, hemp seeds, chia seeds or protein powder. The possibilities are endless.
You could also go nuts and do a blue version of this one, substituting mango for the strawberries and adding a bit of nutrient dense Blue Majik powder to evoke the baby blue cotton candy hue!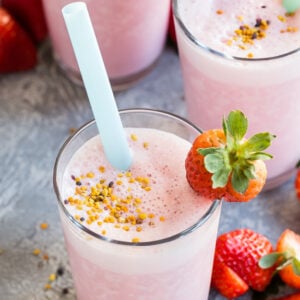 Cotton Candy Smoothie
Ingredients
2

cups

frozen strawberries

1/2

cup

frozen cauliflower

1

1/3 cups

milk of choice

1/2

cup

plain or vanilla yogurt

2

tablespoons

honey
Instructions
Place all the ingredients in a high powered blender and blend until smooth.