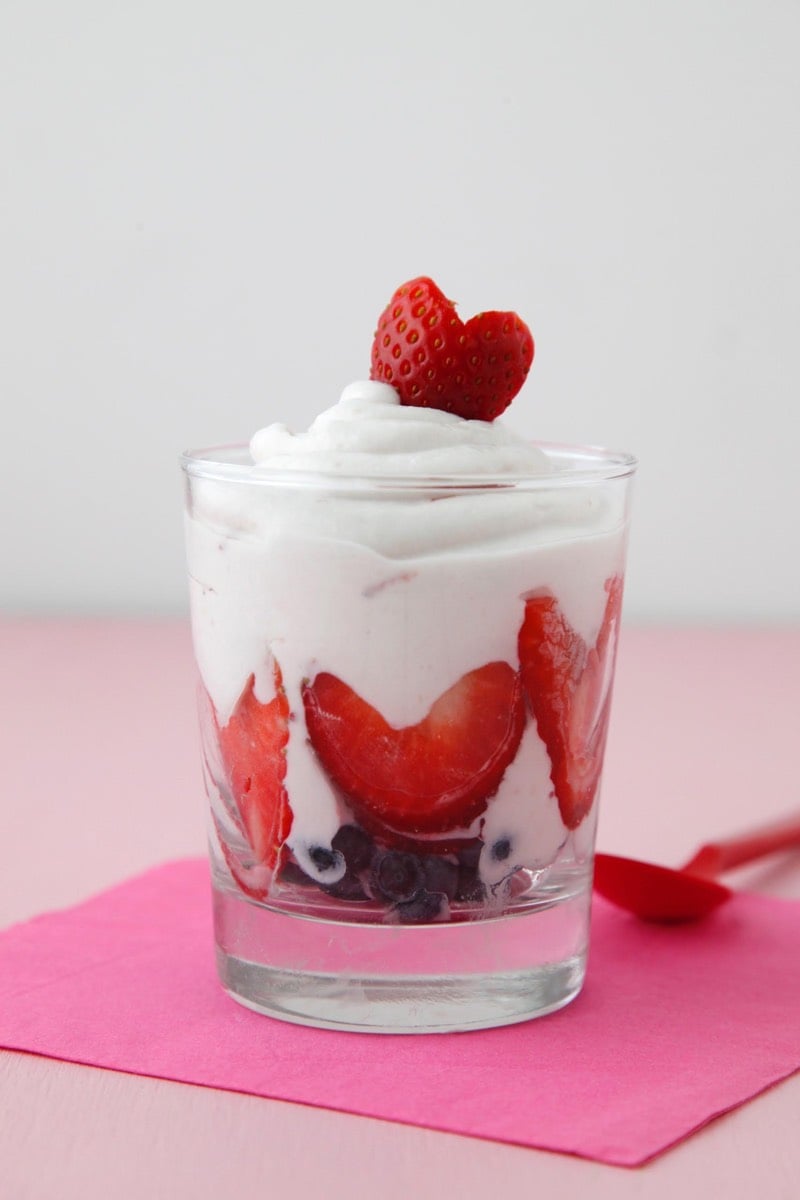 Pin
I'm not sure when it happened, but Valentine's Day has become more infused with candy and sugar than Halloween. Between the bags full of lollipops, sweet tarts, chocolates and other treats the kids get from their classmates at school, friends and neighbors, it's like a several day surge of sweets. It's time to try and put the brakes on and focus a little more balance with all the ooey gooey love.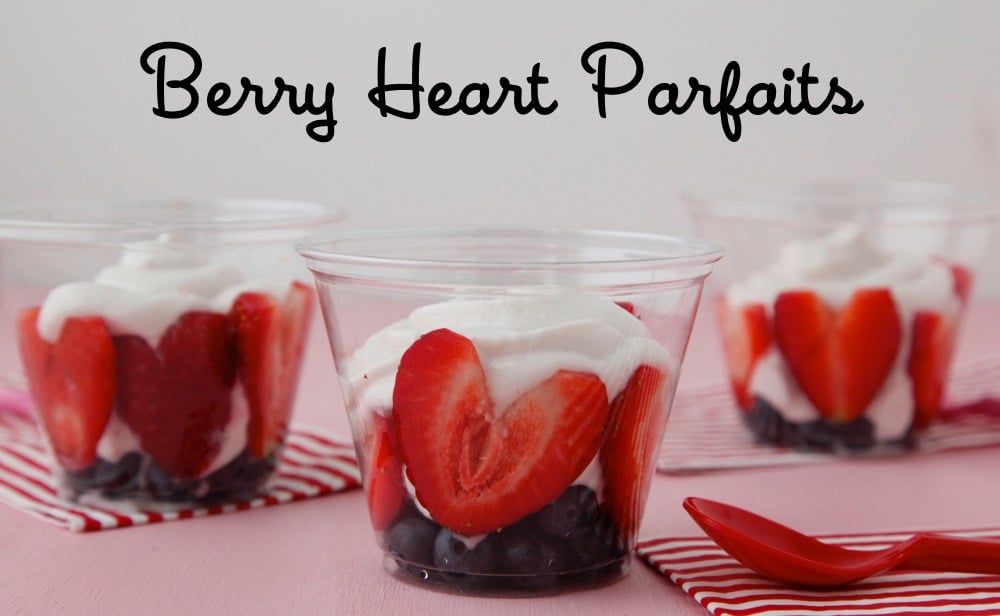 Pin
This year I'm throwing a surprise Valentine dinner for the kids and our family (hopefully none of them will be reading this) filling the dining room with a hundred balloons, the table with flowers and tons and tons of everyone's favorite foods.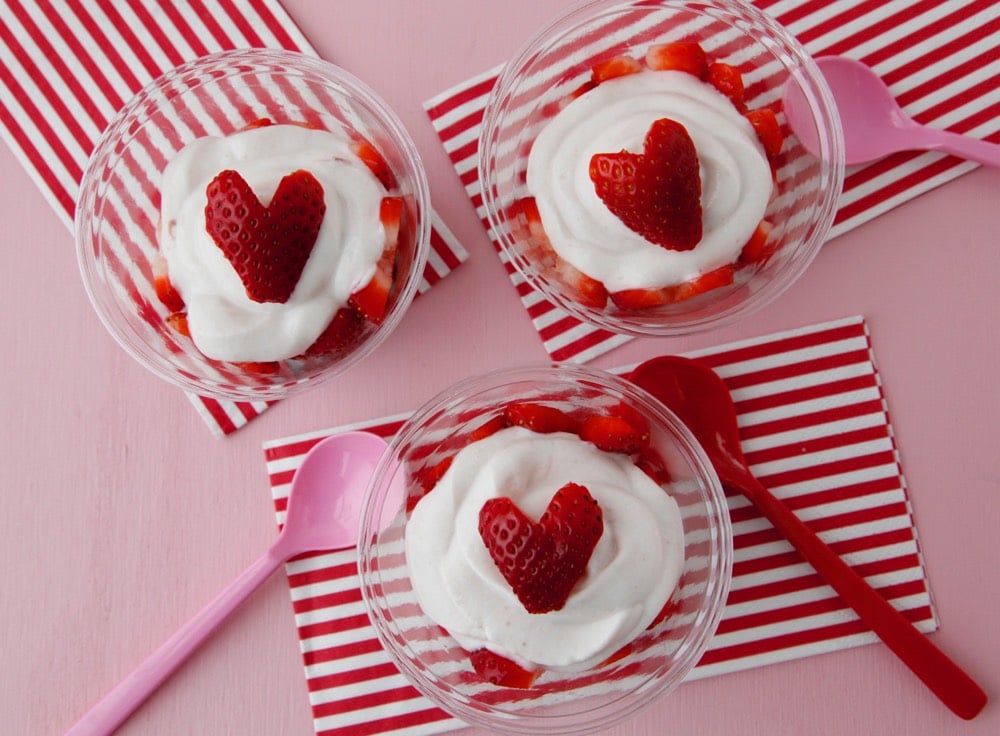 Pin
For dessert I want to offer something that's light and healthy, yet also fulfill that itch for something sweet after dinner. Honestly, this could also be served for breakfast it's so light and naturally sweet. By mixing a touch of strawberry preserves into plain greek yogurt, trimming a bunch of the strawberries into heart shapes and tossing a handful of blueberries in for added color and texture you can create a decadent parfait that can be prepared hours ahead giving you time to focus on the rest of your meal and of course, all of the love!
Pin
Pin
Are you doing the whole Valentine's Day Dinner at home thing too? Share your menu in the comments below!
Berry Heart Parfaits
Ingredients
1

pint

blueberries

8

large

strawberries, stemmed

2

cups

plain greek yogurt

1

tablespoon

strawberry preserves
Instructions
Divide blueberries between 4 small (about 7-9 ounce) cups.

Slice the strawberries lengthwise and then cut a notch in the top to form heart shapes.

Place 5 strawberries inside the cups so you see the heart shapes through the glass.

In a small bowl, stir together the yogurt and preserves.

Spoon the yogurt mixture into the cups on top of the blueberries.