This Chocolate Peanut Butter Smoothie is nutritious and guaranteed to make everyone under your roof happy.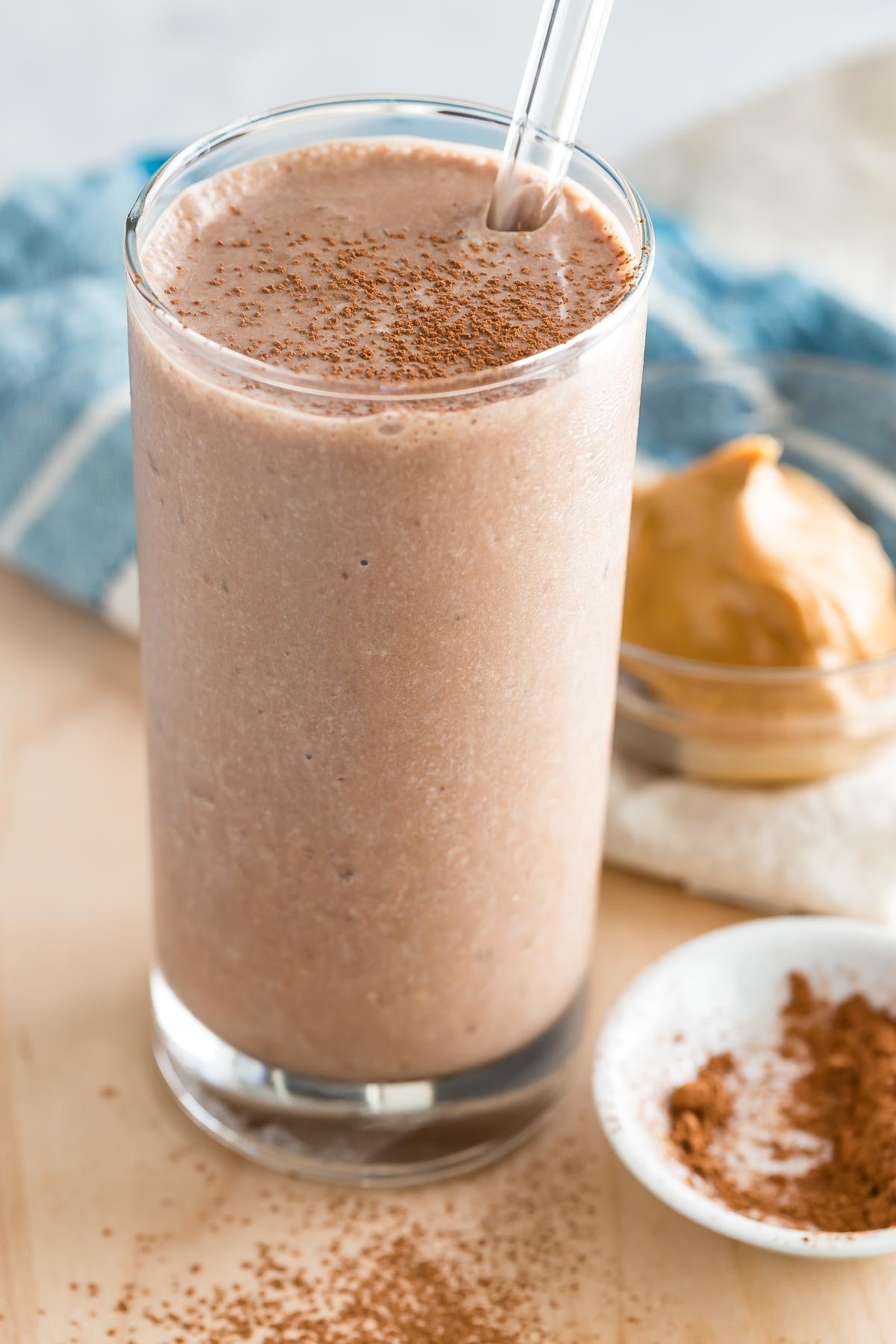 Every time I make it, I'm happily reminded of those Reese's Peanut Butter cup commercials from my youth. Remember the ones where two people — one eating a chocolate bar, the other noshing from a jar of peanut butter — accidentally collide and the initial anger of each their foods being tainted by the other is soon replaced by heavenly smiles as they taste the result of this combination?
What does that memory have to do with this smoothie? Well, as much as my kids love getting to choose their favorite fruits and vegetables to put in their morning smoothies, sometimes my Chloe just needs her chocolate fix! And who can blame her? While chocolate goes great with…well, everything, the combination of chocolate and peanut butter is a classic one that kids certainly love, and I like the protein boost the peanut butter offers everyone before heading off to school and work. Basically this smoothie is like drinking a healthy version of the aforementioned peanut butter cup – it is truly that good.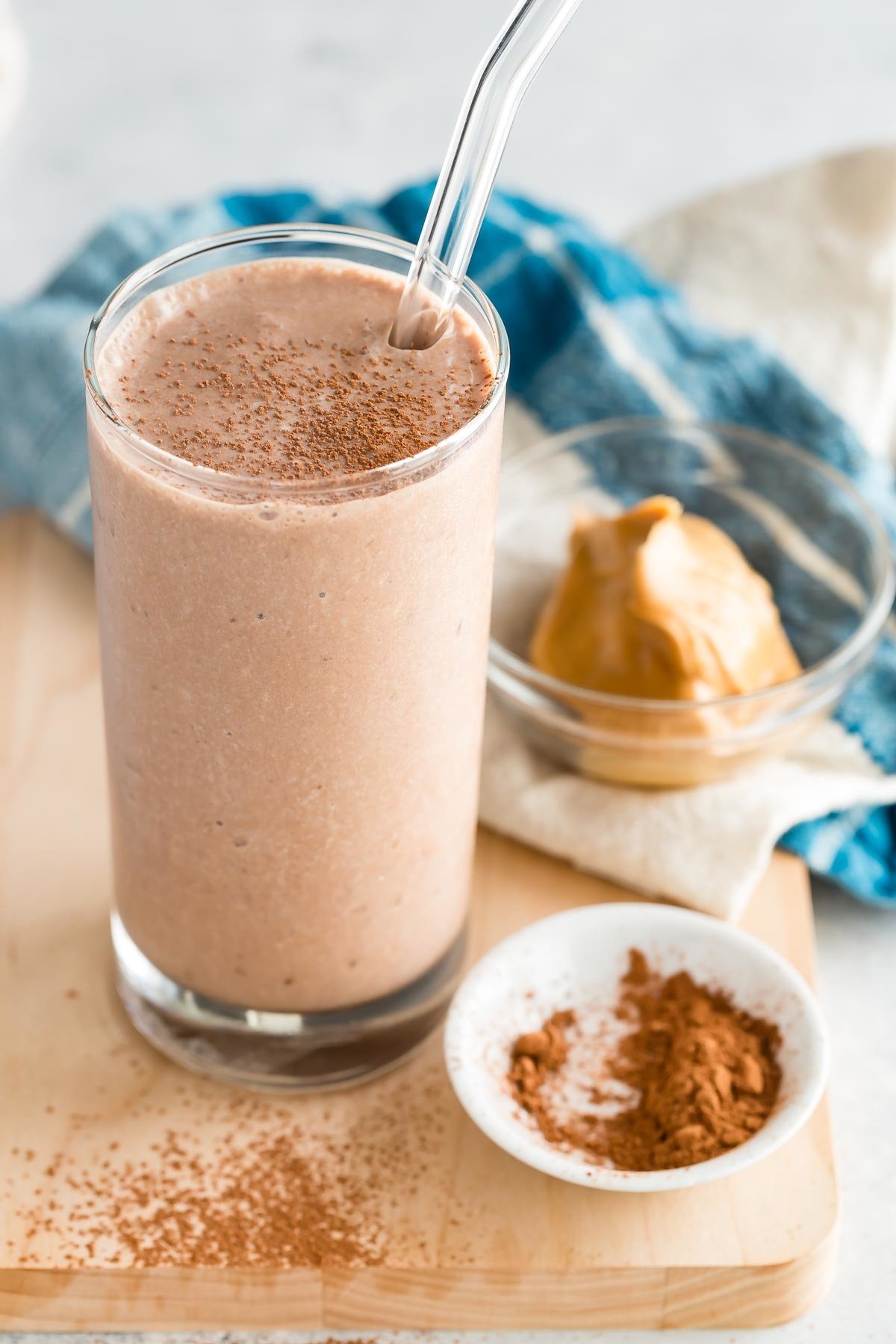 Pin
This smoothie is also easy to make. Simply throw all the ingredients into your favorite blender, get out your glasses and straws and enjoy this chocolate treat. It's like having dessert for breakfast, only there's none of the guilt that comes with dessert! The natural sweetness of the dates (which are also high in fiber and antioxidants) combined with the nutritional benefits of kefir (an excellent source of probiotics which promote essential gut health and is very low in lactose) and fatty acid-rich hemp seeds, make this chocolate peanut butter smoothie an ideal way for you to start your day right. Serve it up and make everyone happy. Kids win getting chocolate for breakfast, and you win because it's filled with so many nutritional benefits. Not to mention it couldn't be any more delicious.
As always, you should feel free to add more boosts of your choice. Chia seeds, bee pollen, Maca powder, collagen are just some of the ones you can try and they won't alter the taste one bit!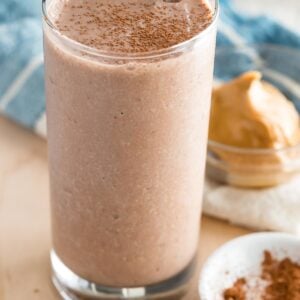 Chocolate Peanut Butter Smoothie
Ingredients
1

banana, frozen in chunks

2

tablespoons

unsweetened cocoa powder

2

tablespoons

peanut butter

1/4

cup

frozen cauliflower

1

tablespoon

hemp seeds

1

date

1

1/2 cups

milk of choice

ice
Instructions
Place all of the ingredients in a blender and puree until smooth.


Pour into a tall glass, pop in a straw and you're ready!