It can be tough in Los Angeles to get into a fall vibe when it's still over 80 degrees every day in October. However, now that we're in November, for the first time in quite a while there's a bit of a chill in the air, and I couldn't be more ready to shift with the seasons and start making hearty soups, stews and quick breads.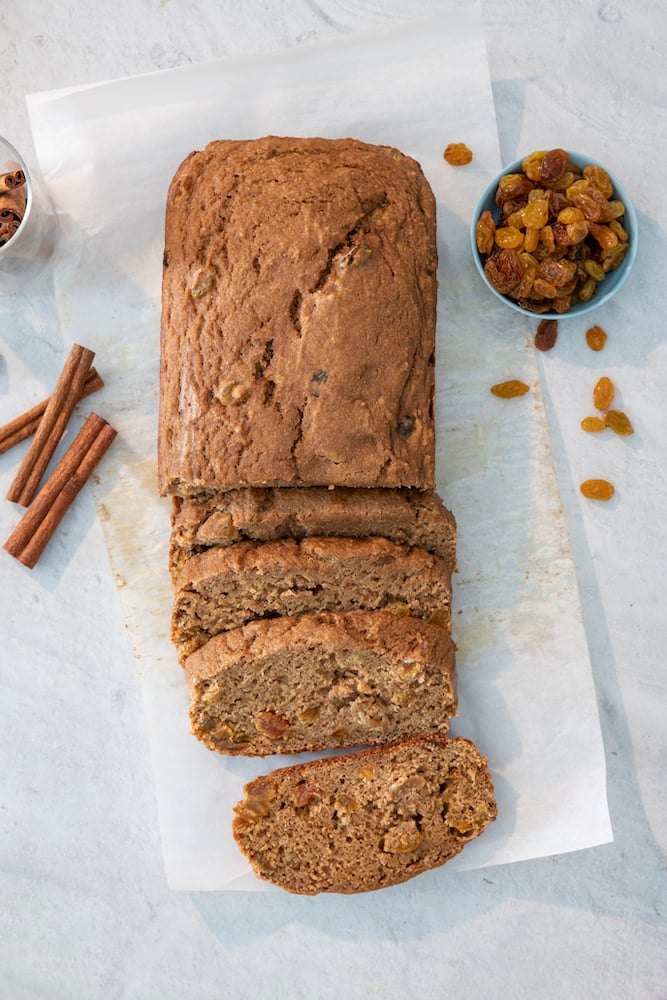 While flipping through my friend Lisa Leake's new cookbook, 100 Days of Real Food, I came across her recipe for Cinnamon Raisin Quick Bread — which, I must warn you, is insanely delicious. But before I talk about this recipe, let's take a step back. Unless you've been living under a rock, I'm betting you've heard of Lisa's bestselling cookbook, 100 Days of Real Food and her inspiring mission to cut out all processed food in her family's diet and eat only "real food" — meaning whole grains, no refined sugars, tons of fruits and lots of vegetables. Lisa's story is one that will have you wanting to follow her lead and make big changes in your own family's eating habits.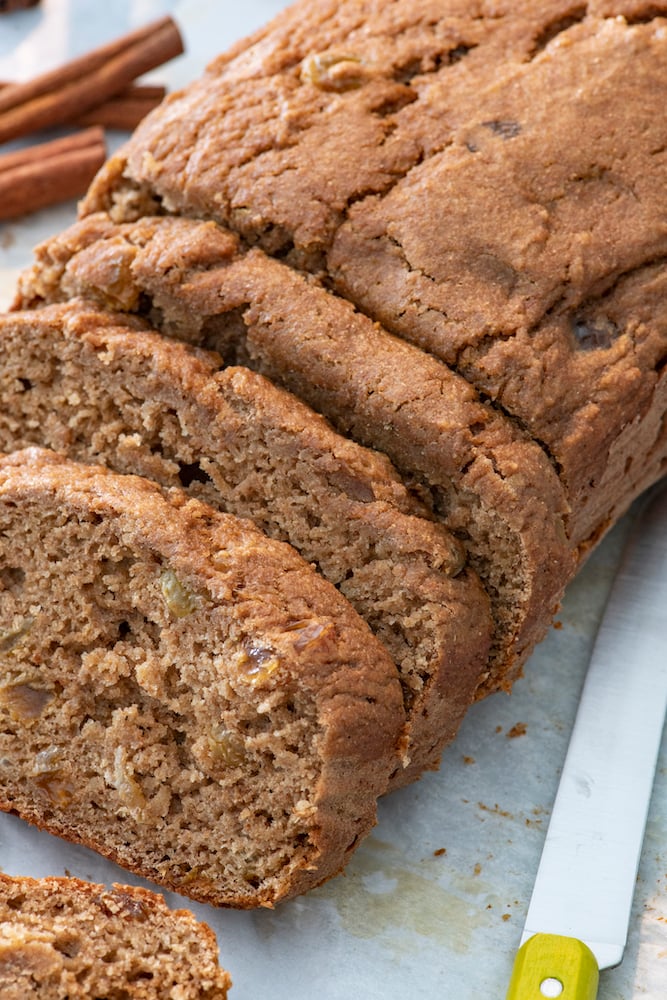 Ok, back to her yummy quick bread. It's made with whole wheat flour, tons of plump raisins, maple syrup for sweetness and a whole cup of apple sauce which helps make it delectably moist. At first I thought a bread made entirely with whole wheat flour might be too heavy, but I was totally surprised. Each slice was light and fluffy with the healthful taste of whole grain goodness. My kids had 2 slices each the day I made it and for their lunch the next day I used it to whip up these tasty little sandwiches slathered with cream cheese.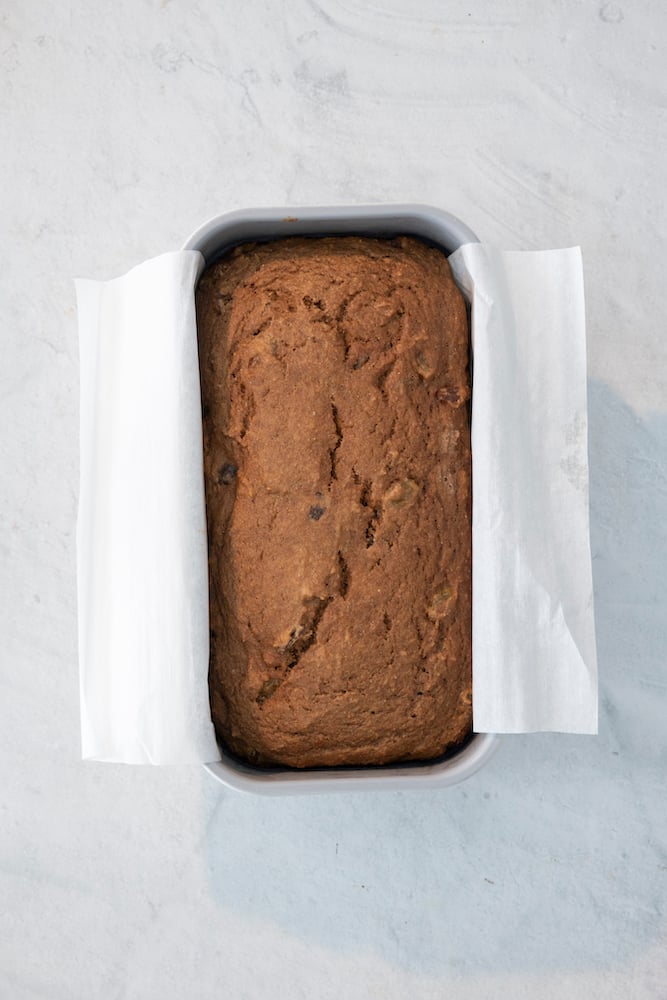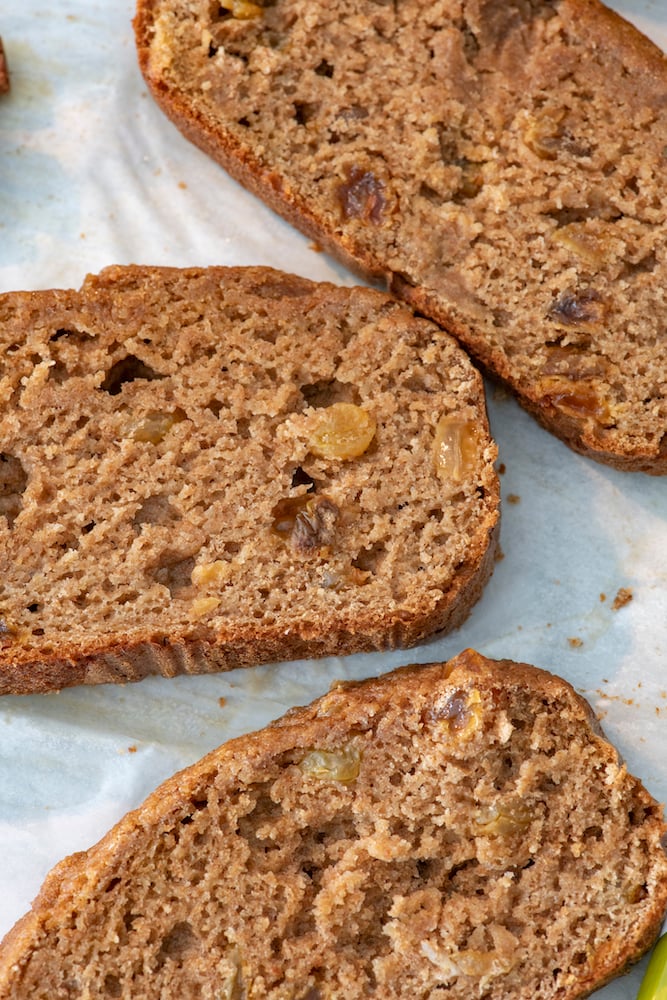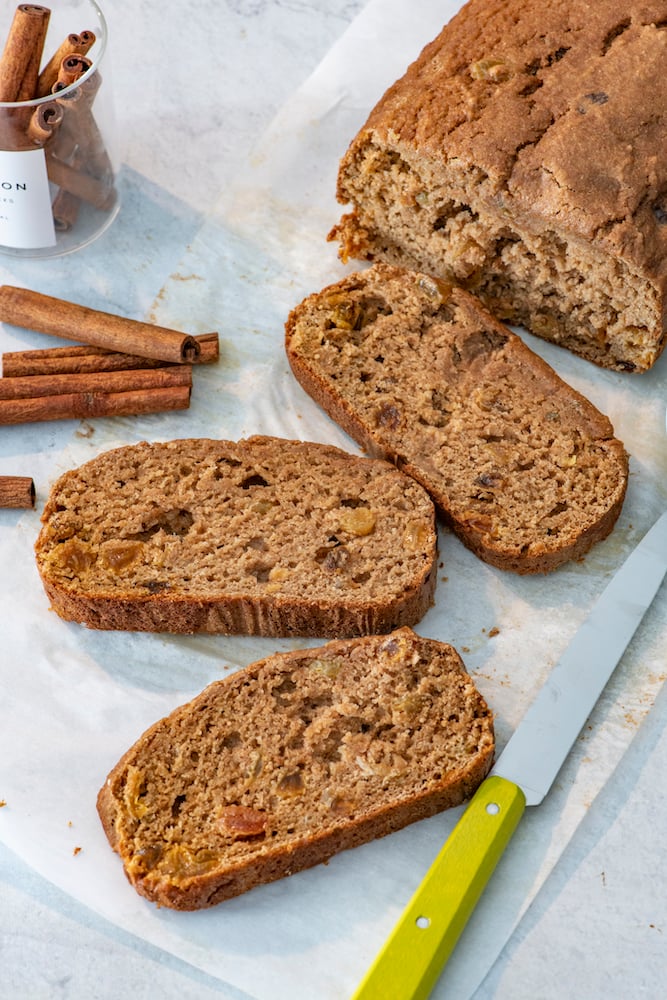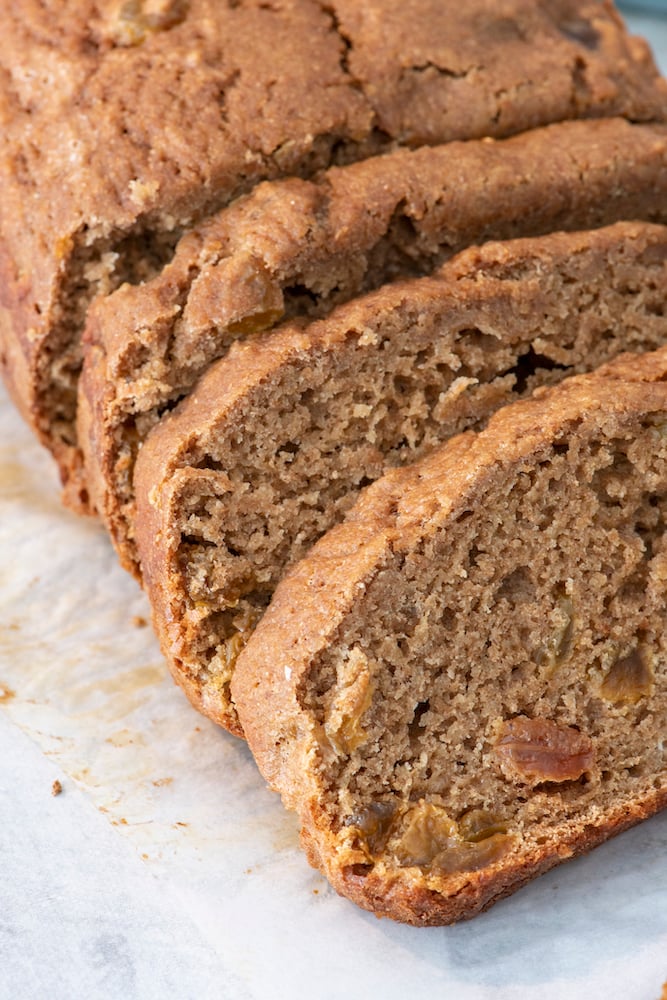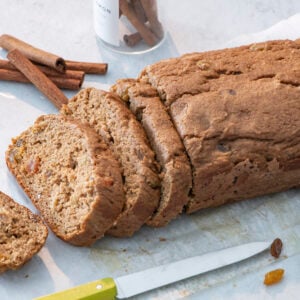 Cinnamon Raisin Quick Bread
Instructions
Preheat the oven to 325F. Grease a 9×5 inch loaf pan with butter and set aside.

In a large mixing bowl, whisk together the flour, cinnamon, baking soda, baking powder, and salt.

Using a fork, mix in the eggs, applesauce, melted butter, and syrup, until well combined, taking care not to overmix. Gently fold in the raisins.

Spoon the batter into the prepared loaf pan. Bake until a skewer inserted into the center comes out clean, 45 to 55 minutes.