If you want a protein-packed sweet treat, Coconut Peanut Butter Oatmeal Balls are the answer!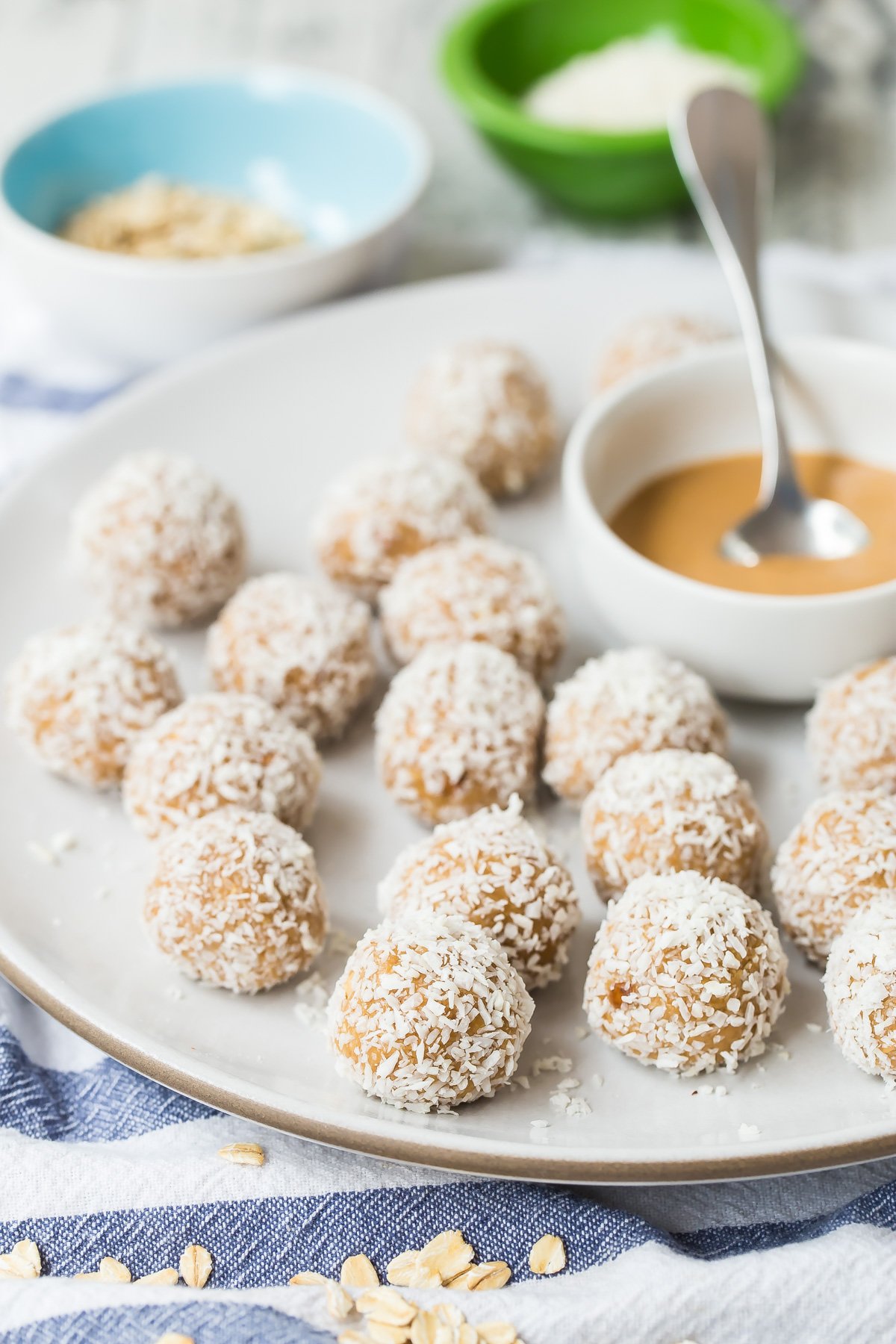 One of the greatest pleasures in my life is getting to cook with my kids (thank goodness it's also what I do for a living). Having said that, there are certain recipes that are more appropriate for certain age groups to make than others. Since I've got two young children, cooking activities that don't require the stove are a huge bonus, especially when I'm trying to get both kids involved in the same task at the same time.
There was definitely a mess to clean up when we were finished making these, but it was totally worth every minute. While Chloe was busy licking spoonfuls of peanut butter, pressing her tiny fingers into the coconut on the plate and saying "snow", Kenya was focused on rolling the peanut butter oatmeal mixture into balls.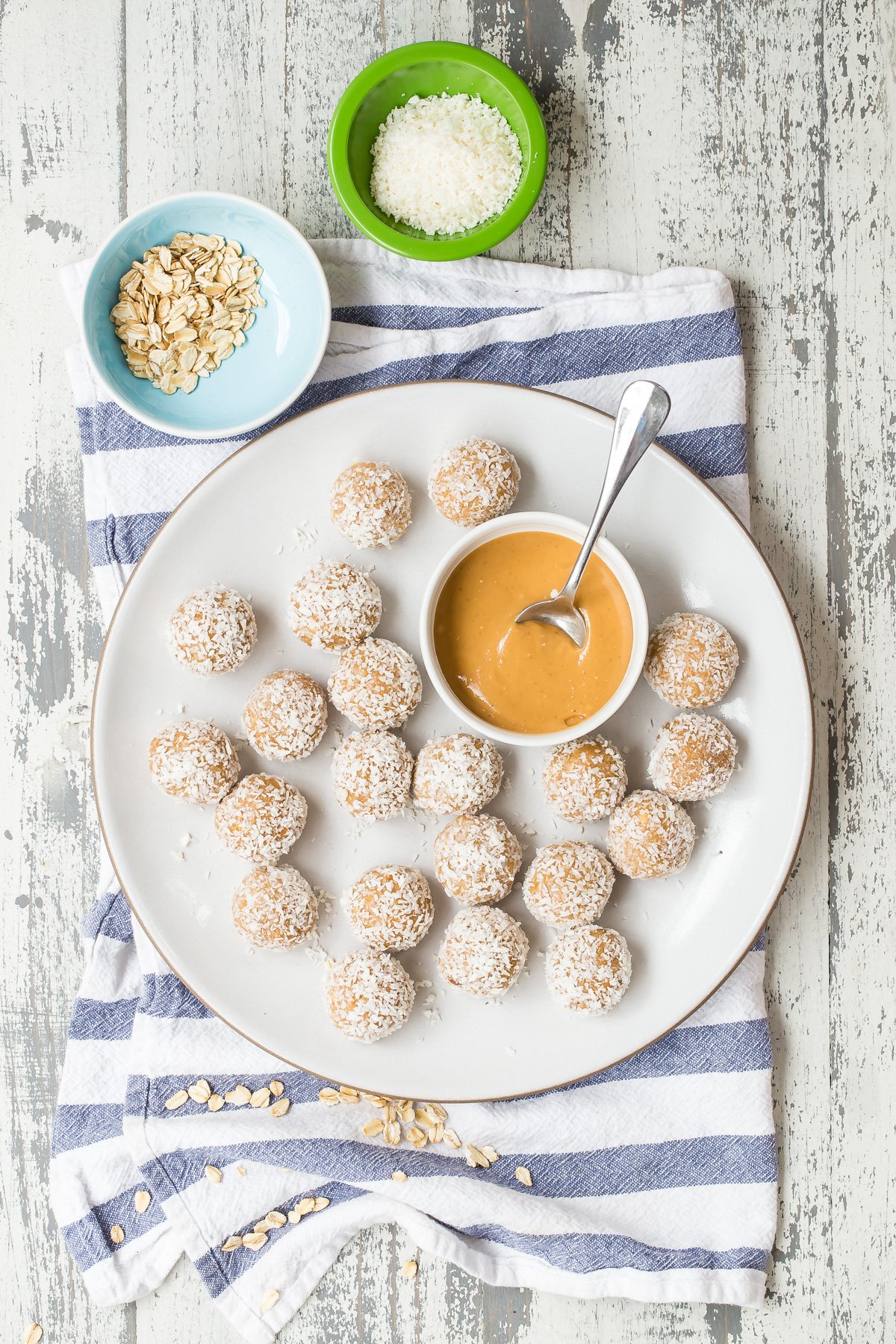 Halfway through he decided to improvise and said, "look Mommy, now they're logs!" I looked down at his creation, then up at him and said "Kenya, you're a genius!" Maybe that was a little too much praise for a kid just having some fun with food, but to a mom always trying to come up with new and exciting recipes for kids to eat, it was an inspired idea.
But the best idea is cooking with your kids. No matter what you make, the experience is always delicious.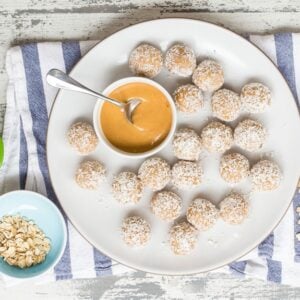 Coconut Peanut Butter Oatmeal Balls
Ingredients
1

1/2 cup

old fashioned oats

1/2

cup

peanut butter (you can also use almond, cashew, or sunflower butter)

1/2

cup

honey

1/2

cup

unsweetened coconut flakes
Instructions
Place the oats in a food processor or blender and pulse until finely ground.

In a mixing bowl, stir together the peanut butter and honey.

Add the ground oats to the peanut butter mixture and continue to stir until thoroughly combined.

Using 1 tablespoon of the mixture at a time (I like to use a mini ice cream scooper or a spoon), roll into balls or logs.

Place the coconut in a separate bowl or plate and roll the balls in the coconut to completely cover.

To Freeze: place balls on a sheet tray and freeze for 30 min. Remove, place in a ziploc bag, label and keep frozen up to 3 months. They're delicious to eat right out of the freezer, too.
Nutrition
Calories:
60
kcal
|
Carbohydrates:
8
g
|
Protein:
2
g
|
Fat:
2
g
|
Sodium:
20
mg
|
Fiber:
1
g
|
Sugar:
4
g