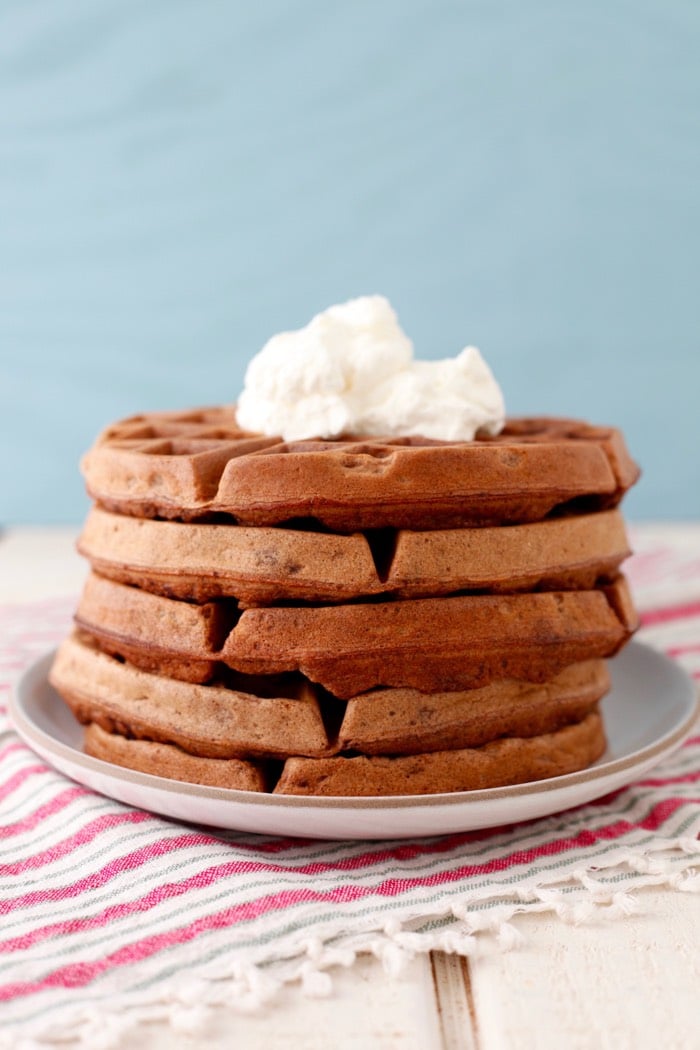 All purpose flour is the work horse of most baked goods homemade and pre-packaged. There's nothing wrong with using all purpose flour as it makes incredibly light and fluffy pancakes, breads and just about anything when used properly. The only major bummer is that it doesn't have any nutritional value and doesn't really add any flavor or texture to a recipe. I keep a big container of it in my pantry for special baking, but more often than not I like to reach for whole wheat, spelt or other varieties of flours to add to baked goods like my everyday pancake mix.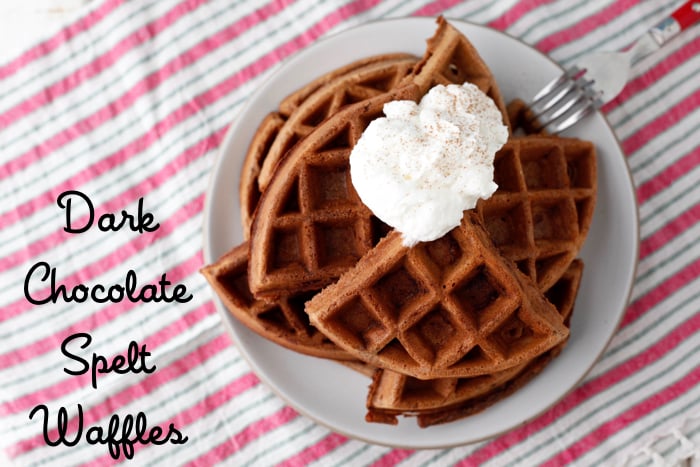 The trick to working with whole grain flours is having the perfect recipe that's been tested numerous times and has great flavors as well as the right balance in order for the recipe to come out just right. When I saw Simply Ancient Grains by Maria Speck I was immediately intrigued. She takes working with whole grain flours and grains to a whole new level producing recipes that are not only easy to prepare, but also mouthwatering one after another.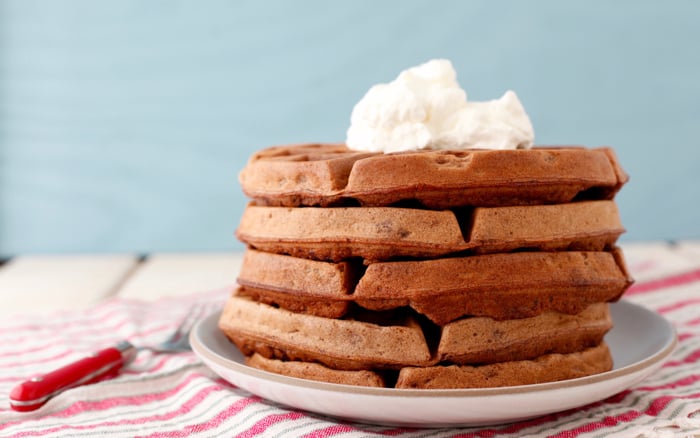 I honestly had a tough time deciding which recipe to make first, so I got the kids in on the act and no big surprise, these Dark Chocolate Spelt Waffles were on their list. They're perfect for a special Saturday breakfast or even topped with whipped cream for dessert. The recipe makes a good amount, so I got to freeze a bunch for a rainy day.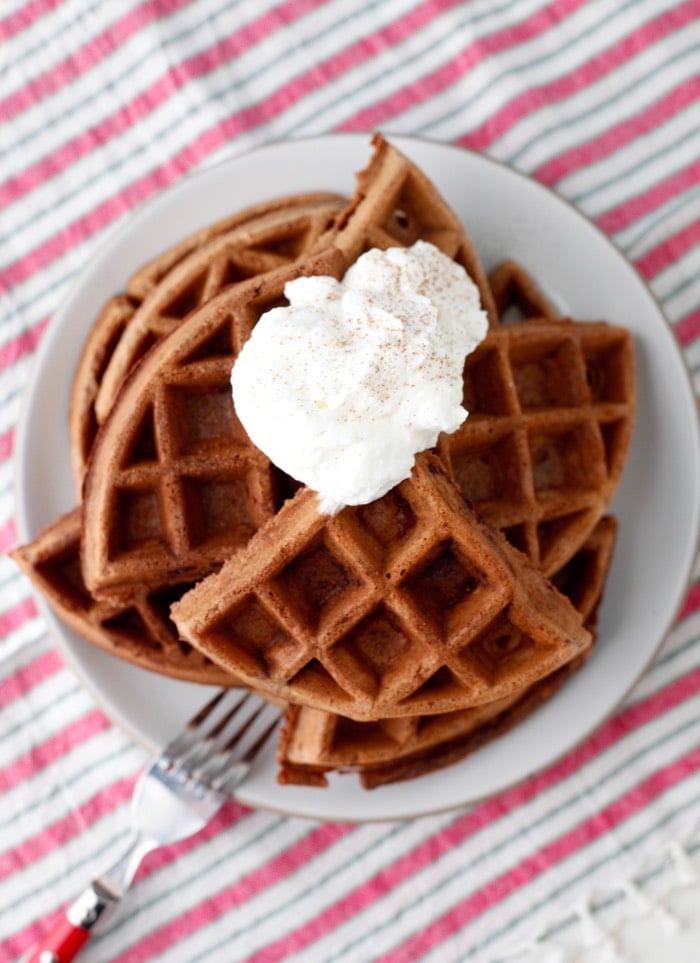 Dark Chocolate Spelt Waffles
Instructions
Prepare the batter the night before, or at least 30 minutes ahead. In a large bowl, whisk together the spelt flour, cocoa, sugar, baking powder, baking soda and salt. Make a well in the center.

In a medium bowl, whisk together the milk, eggs, and vanilla. Whisk in the oil.

Add the wet ingredients to the dry ingredients and stir to combine. Do not over mix, the batter should be lumpy. Fold in the chopped chocolate.

Cover the bowl with plastic wrap and set aside for 30 minutes, or refrigerate overnight.

Preheat the waffle iron and grease it with oil or cooking spray. Gently stir the batter if you made it the day before.

Place the batter, about 1 cup at a time, into the waffle iron and cook about 3-4 minutes, until the waffle is golden and easily lifts from the waffle iron.

Place the waffles on a cooling rack nestled in a baking sheet in the oven to keep warm if necessary.

Serve waffles warm with a sprinkle of powdered sugar, whipped cream, maple syrup, or raspberry sauce.