Gluten Free Banana Bread is a variation on a tried and true classic and not to mention super easy to make!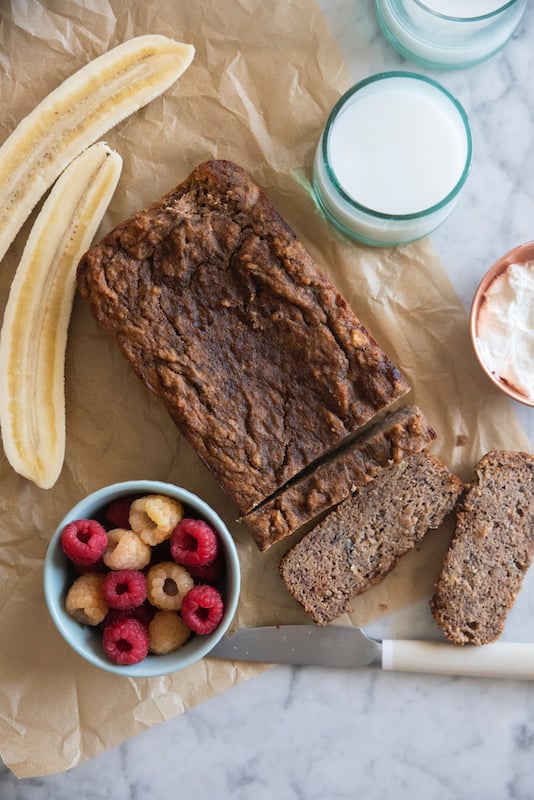 I been disappointed by gluten free banana bread recipes in the past. I lot of times they come out too dense or too dry or lack that traditional banana bread flavor we're all looking for, BUT I think I've finally perfected the recipe. This Gluten Free Banana Bread is one of the bests because it comes out moist and oh so delicious. You would be hard pressed to tell it's any different than traditional banana bread!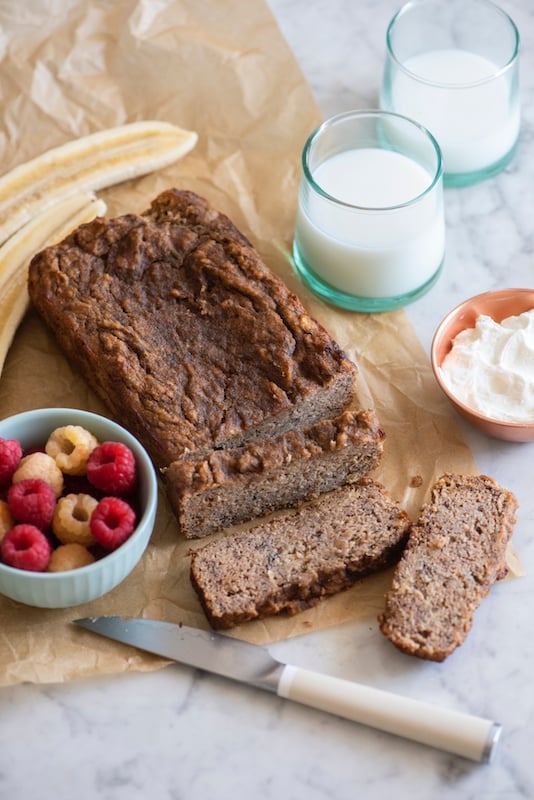 The key to this recipe is the bananas (shocker, right?). Make sure they're super ripe (like, almost bad) so that you get a really moist banana bread. Plus as bananas get more ripe they get sweeter, which adds an extra natural sweetness to this recipe. Bananas are jam packed with nutrients and antioxidants too!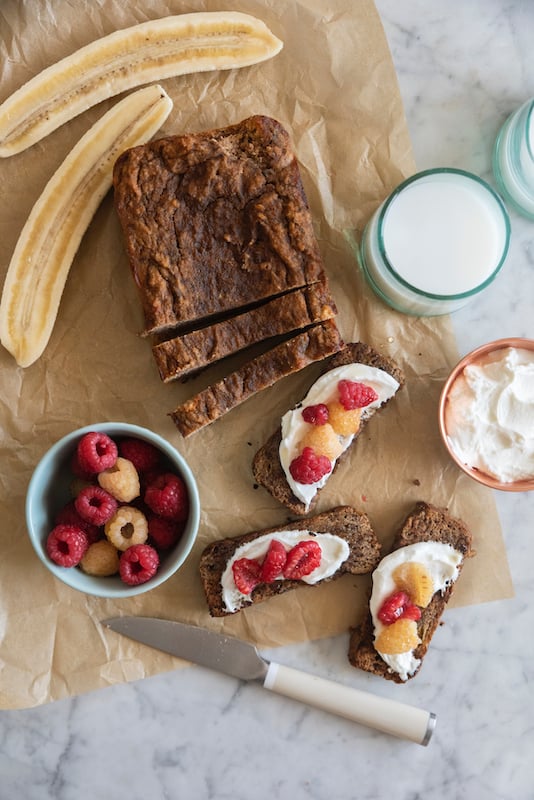 Whether I'm eating "traditional" banana bread or Gluten Free Banana Bread, one of my favorite parts is the toppings we all get to put on it after it comes out of the oven. I personally love a little butter or berries and cream. Another way to make this recipe your own is adding chocolate chips or your favorite nuts!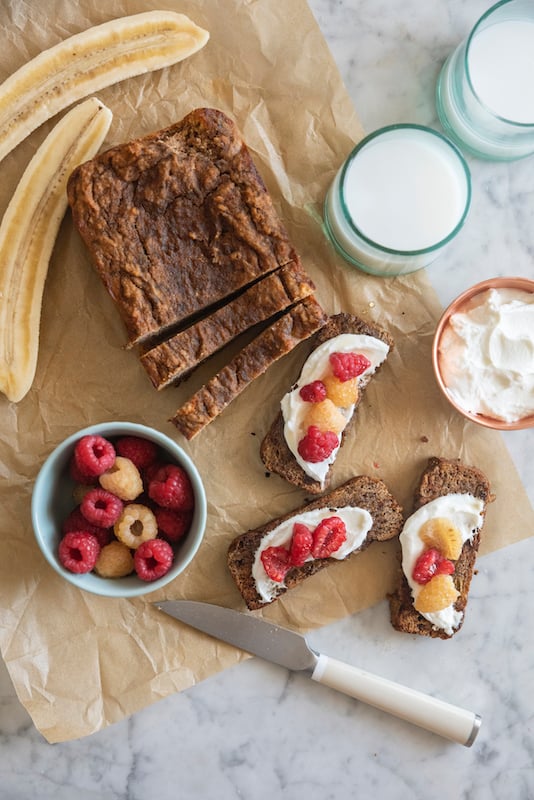 You can feel good about feeing this Banana Bread to your family too because it's actually healthy for you. You lose no flavor by using these gluten free ingredients like coconut flour and nut butter of your choice, but you gain fiber, protein and a little healthy fat. Not to mention there's no added sugar in this recipe!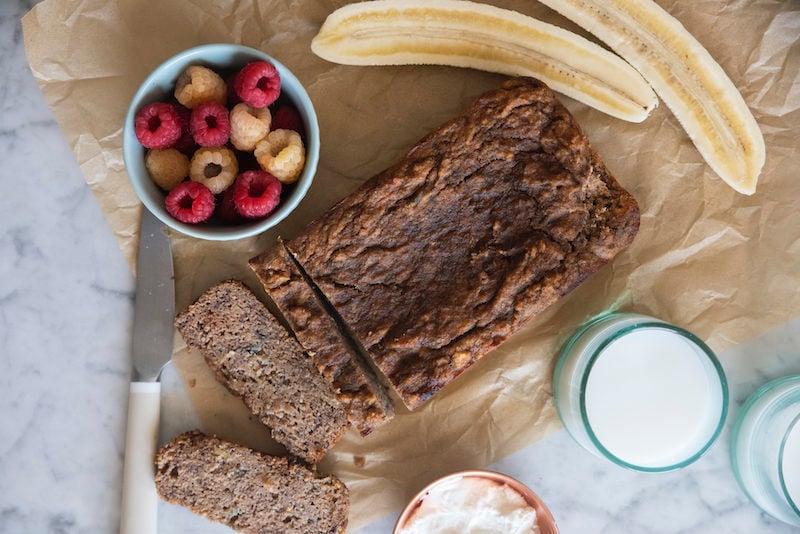 Also, you can use almond butter or cashew butter instead of peanut butter to make this recipe paleo if you're following a paleo diet!
Lastly, you know I love a recipe that I can freeze, and this one is great for that. Put half of your loaf in the freezer for a quick weekday breakfast or healthy snack. Game changer!
If you're on the hunt for more gluten free dessert recipes, check out No Bake Cookie Dough Balls, Grain Free Chocolate Chip Cookies and Gluten Free Double Chocolate Black Bean Brownies!
Gluten Free Banana Bread
Ingredients
1

1/4 cups

bananas, mashed (about 3 ripe bananas)

1/4

cup

almond, peanut, or cashew butter

1

teaspoon

vanilla extract

2

large eggs

1/2

cup

coconut flour

1

teaspoon

baking soda

1

teaspoon

cinnamon

1/4

teaspoon

salt
Instructions
Preheat oven to 350 degrees.


In a bowl or standing mixer place the first 3 ingredients and stir until incorporated.

In a separate bowl whisk the remaining ingredients.

With the mixer on low, slowly add the dry ingredients into the wet and stir until just combined. This can also be done with a whisk.

Pour the batter into a greased loaf pan lined with parchment paper.

Bake the banana bread for 35-40 minutes or until a toothpick comes out clean when inserted into the center. Allow to cool for at least 30 minutes and then transfer to a baking rack to cool completely.

Serve bread with greek yogurt or coconut yogurt or whipped cream and berries.