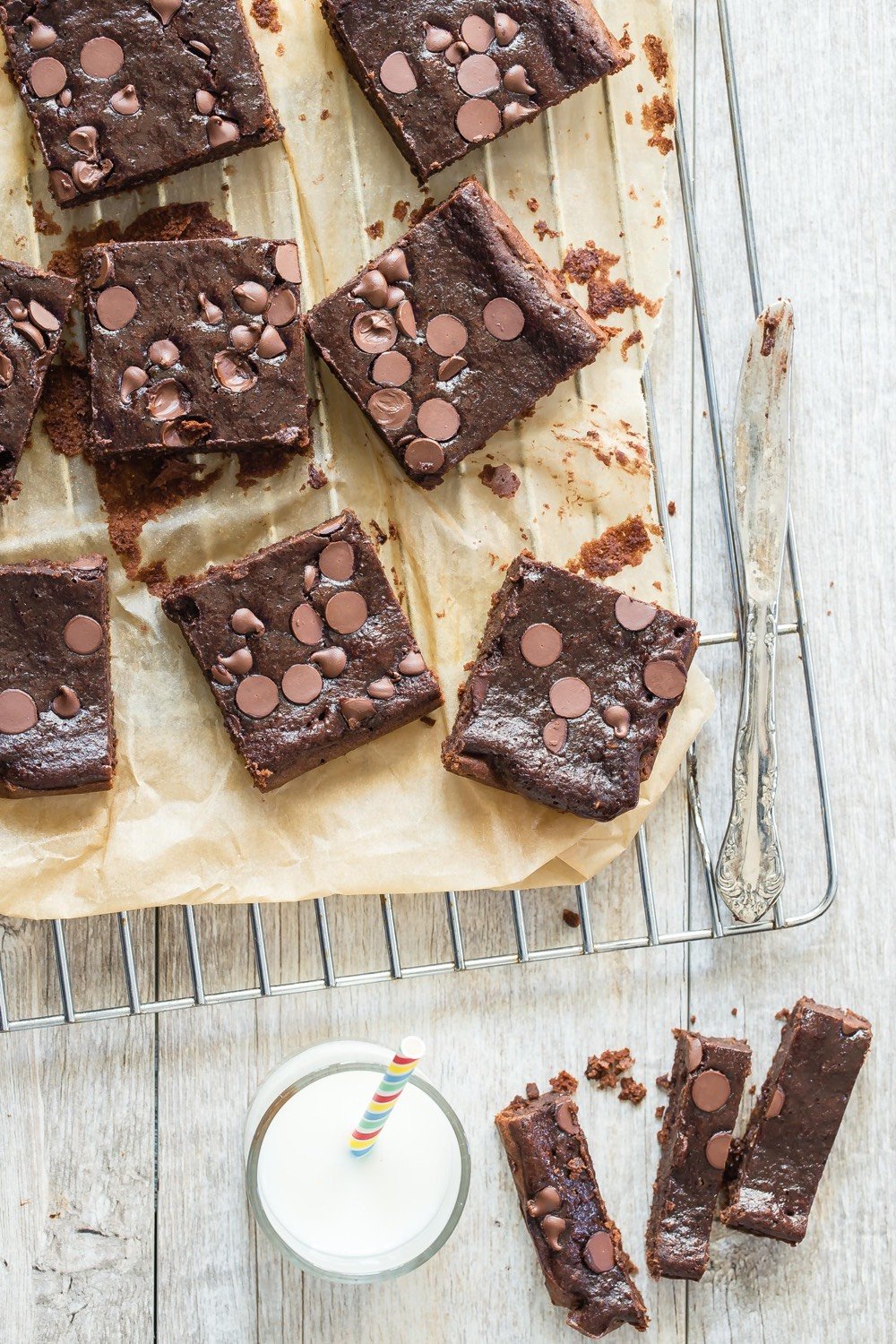 Pin
Is it possible to have two totally polar opposite foods in one bite? Something so good for you packed with vegetarian protein and another much more naughty and irresistable like chocolate. I can easily be swayed to down a bowl of black beans and rice as long as I know there's anything chocolate at the end as it's my total weakness! If this is the way that I'm wired I can't imagine I'm the only one. Imagine if black beans and chocolate were combined into rich, decadent brownies that were so irresistable you couldn't stop bite after bite. Even though the idea of black beans in your brownies might turn you off, the first bite of these Gluten Free Double Chocolate Black Bean Brownies will change your ways!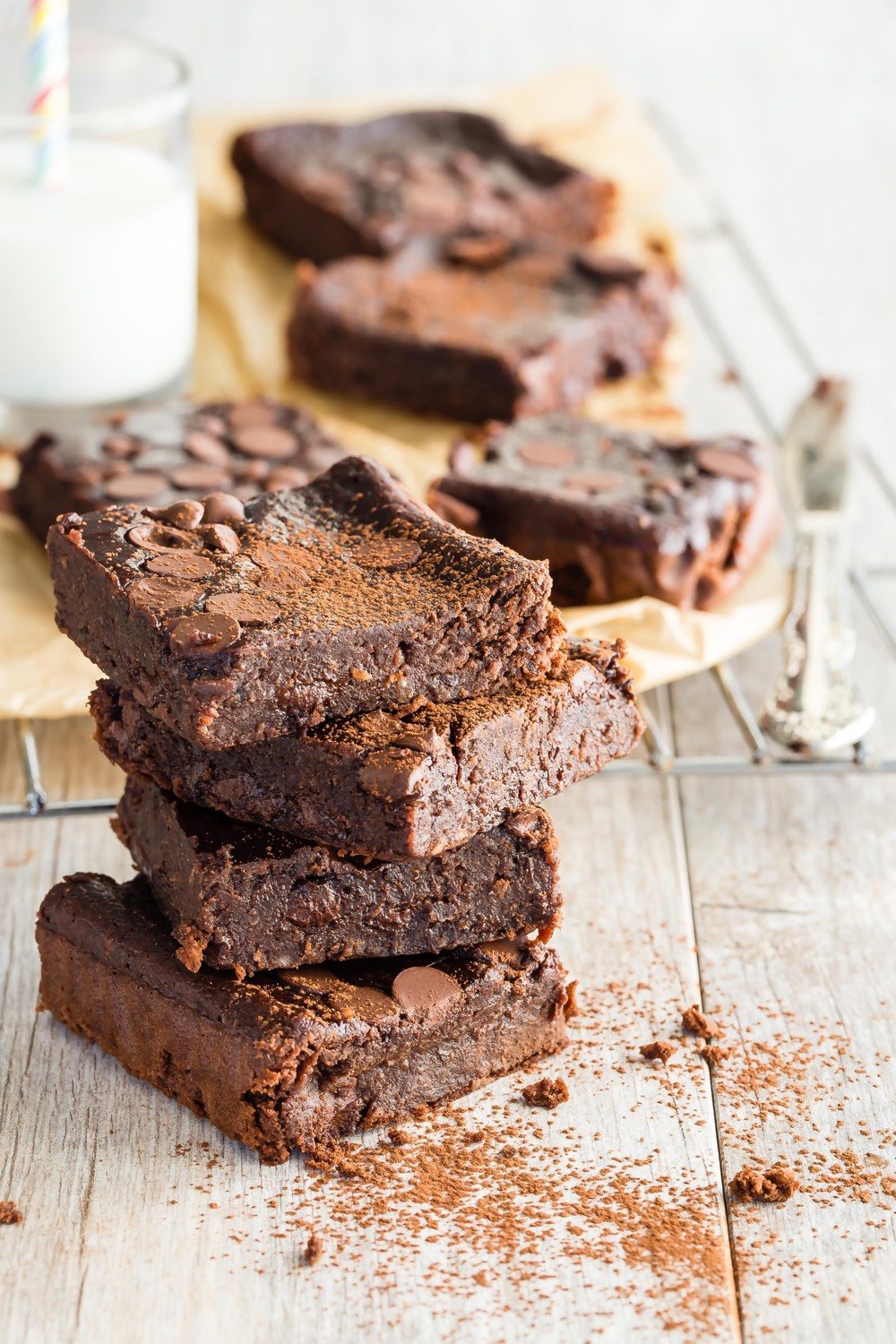 Pin
The best part of this decadent marriage is that they're good for you too. Whenever I make these no one can tell the secret ingredient that makes them so moist and rich. It's the most hilarious guessing game! No one would ever say "black beans?" By appearance you think they're a normal brownies, but trust me when I tell you they're so much more.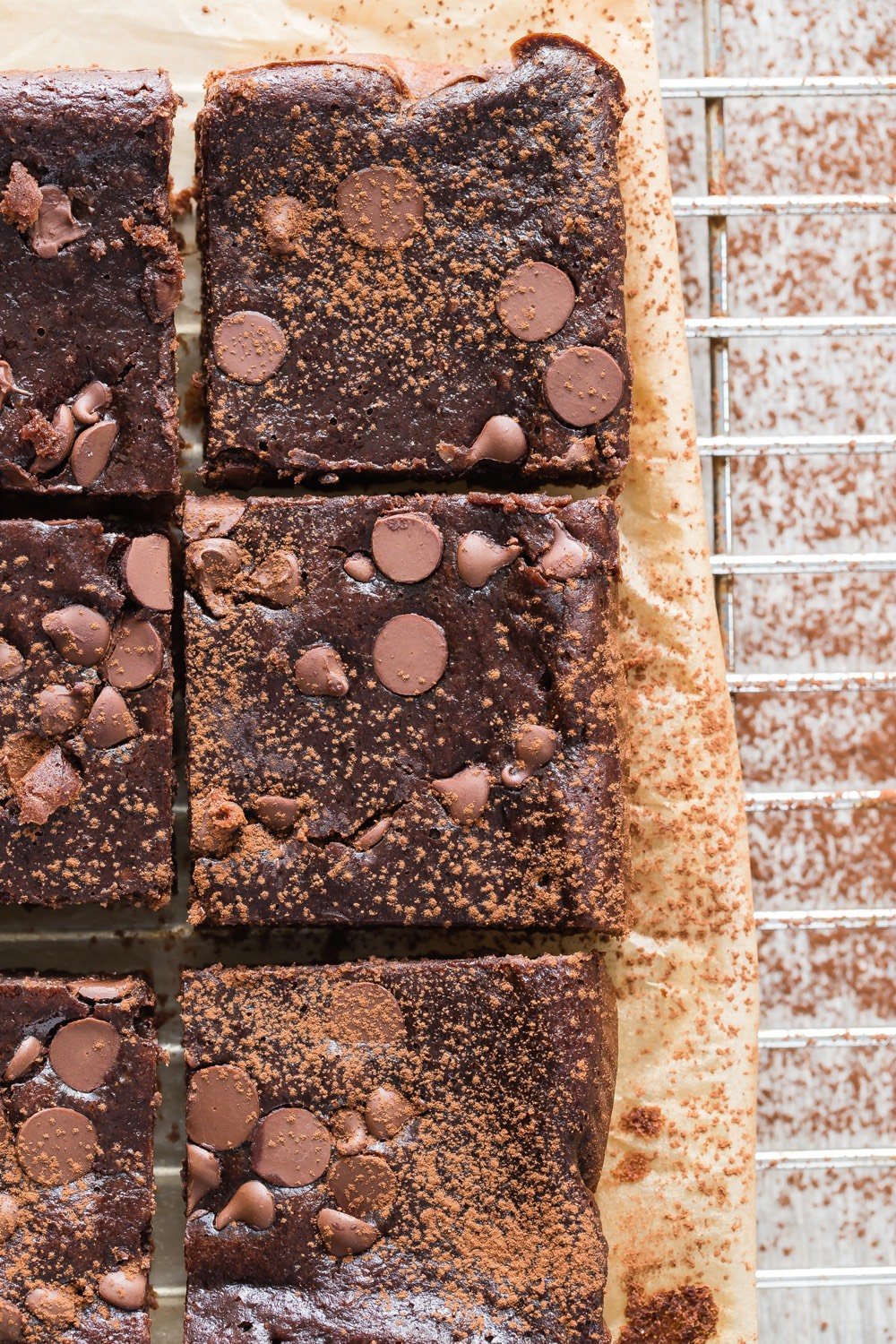 Pin
If you're wanting to join me on the black bean brownie bandwagon you should also try these S'mores Cakey Black Bean Brownies, Microwave Mug Double Chocolate Brownies or simple Chocolate Brownies that use no refined sugar. You'll be happy that you did!
Pin
If you make these Gluten Free Double Chocolate Black Bean Brownies or any of the other brownies recipes, take a pic and tag @weelicious so I can see! Happy baking!
Photos by Gerry Speirs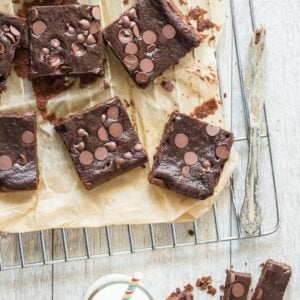 Gluten Free Double Chocolate Black Bean Brownies
Ingredients
1/4

cup

gluten free rolled oats (5 minute oats)

1

(15 ounce) can

black beans, drained and rinsed

2

large eggs

1/4

cup

cocoa powder

1/2

cup

honey

1/4

cup

coconut oil

1

teaspoon

vanilla extract

1/2

teaspoon

baking powder

kosher salt

1

cup

chocolate chips, divided
Instructions
Preheat oven to 350F degrees.

Place the oats in a food processor and pulse for 1 minute or until finely chopped.

Place remaining ingredients except for the chocolate chips in the food processor and pulse until combined, about 1 minute.

Pour 1/2 cup of the chocolate chips into the batter and pour into a greased 8 x 8 inch pan and top with the remaining 1/2 cup chocolate chips.

5. Bake 30-35 minutes or until toothpick comes out clean.

Cool brownies and cut into 2 inch squares.