Does your family go through "stage eating" like our family? By that I mean those weeks (or months) where you get hooked on a certain food or dish and it's essentially all you want to eat or can think about making when it comes to mealtime? For instance, my kids will go through weeks where all they want for breakfast are Crepes or Waffle French Toast. Everyday. Most recently they've become hooked on cereal. My husband has been loyal to his healthy heritage flakes cereal for years and while my kids enjoy them too, I wanted to take advantage of their current cereal jones to introduce them to something new. That's when I happened upon Bitsy's Brainfood.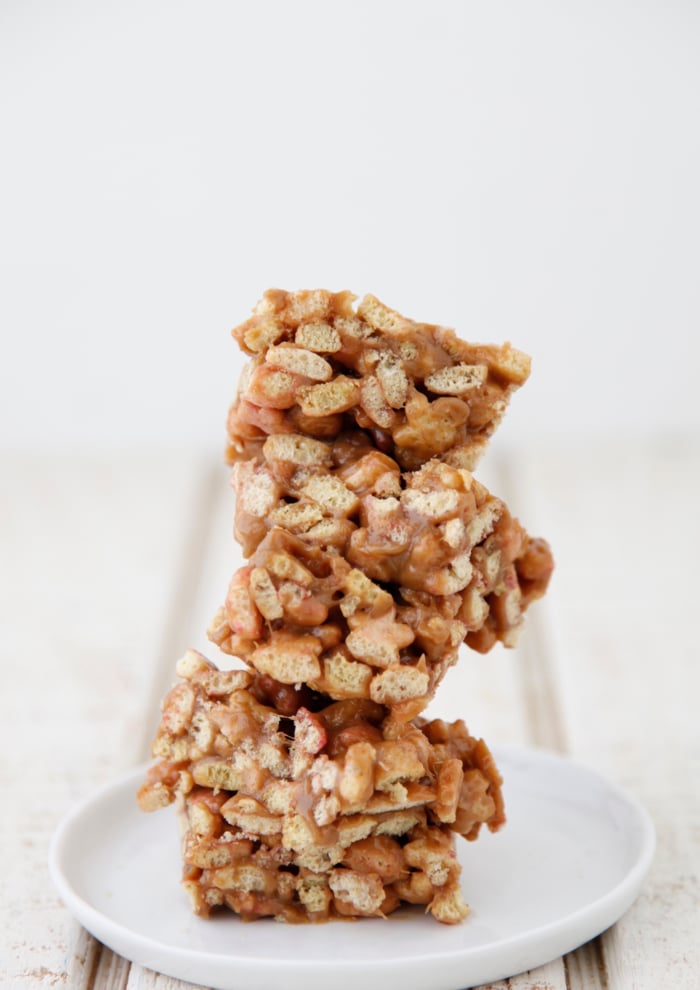 Pin
Cereal was my hands down favorite breakfast food as a kid and so, never wanting to deprive my kids of something I totally enjoyed, I always keep my eyes open for healthy cereal options. The story of how Bitsy's Brainfood came to be got me totally inspired. The brand was founded by two moms who had started the first federally funded after school program to combat childhood obesity. They believe healthy bodies and healthy minds are connected and I love their mission to empower kids with the knowledge that fruits and veggies can be good for you and fun at the same time! Having realized that grocery stores were lacking healthy foods that were actually fun for kids too, they started Bitsy's Brainfood.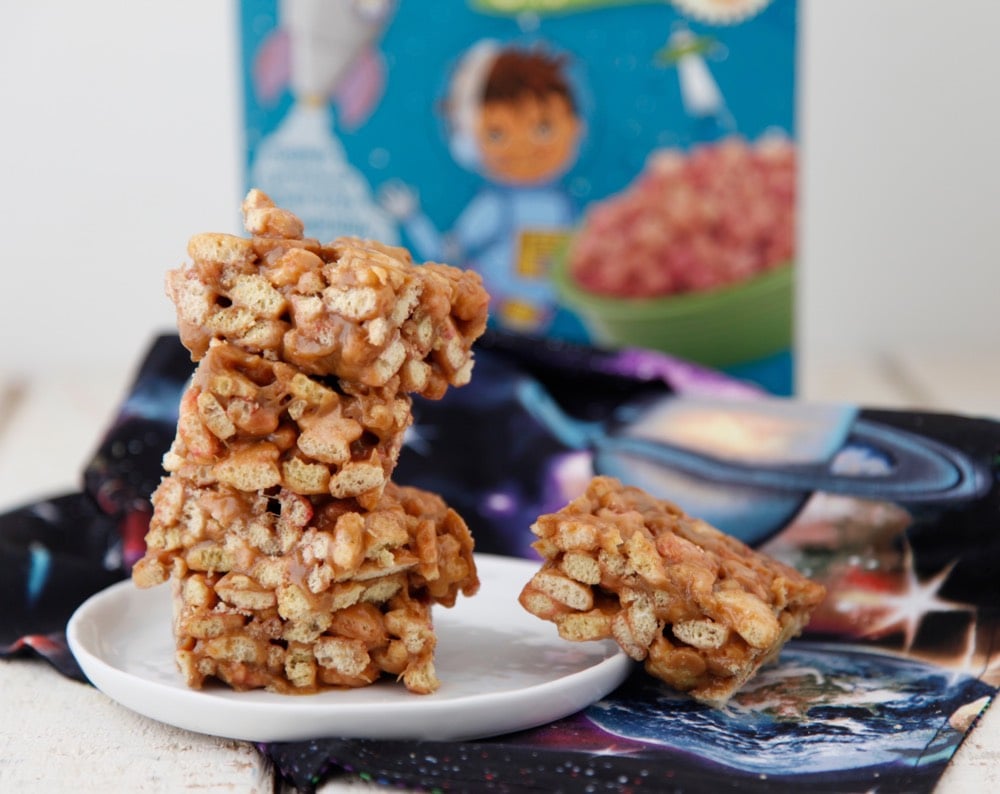 Pin
Bitsy's Brainfood is made with organic fruits, veggies and whole grains in a peanut-free facility (with so many schools being nut-free these days there's no worries about packing their products in the lunch box). And their packaging couldn't be more kid friendly featuring fun "veggie facts" and word scrambles on the back, not to mention images of cereal that make you want to rip the package open and start eating it immediately.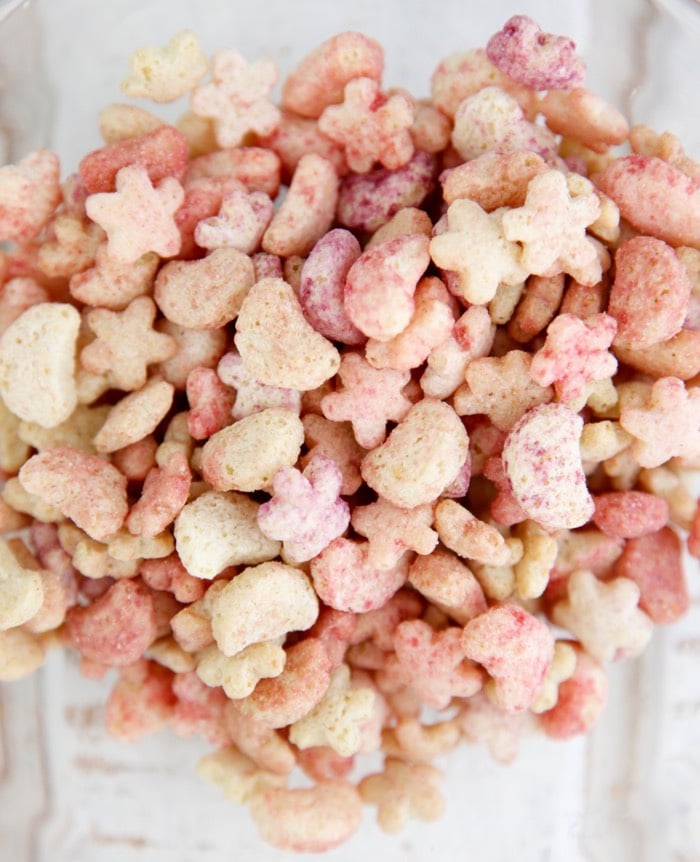 Pin
After a few days of munching incessantly on their Green Berry Blast cereal I came up with my own version of nut-free cereal treats which I'm calling — naturally — Green Berry Blast Treats. Packed with protein from the addition of sunflower butter, these treats also have major visual appeal with their bright color and space shapes from the cereal. I think they're absolutely addictive! If you've never made treats like this before you can watch this quick video to get a few great tips and tricks for success, but honestly, they're really easy to make.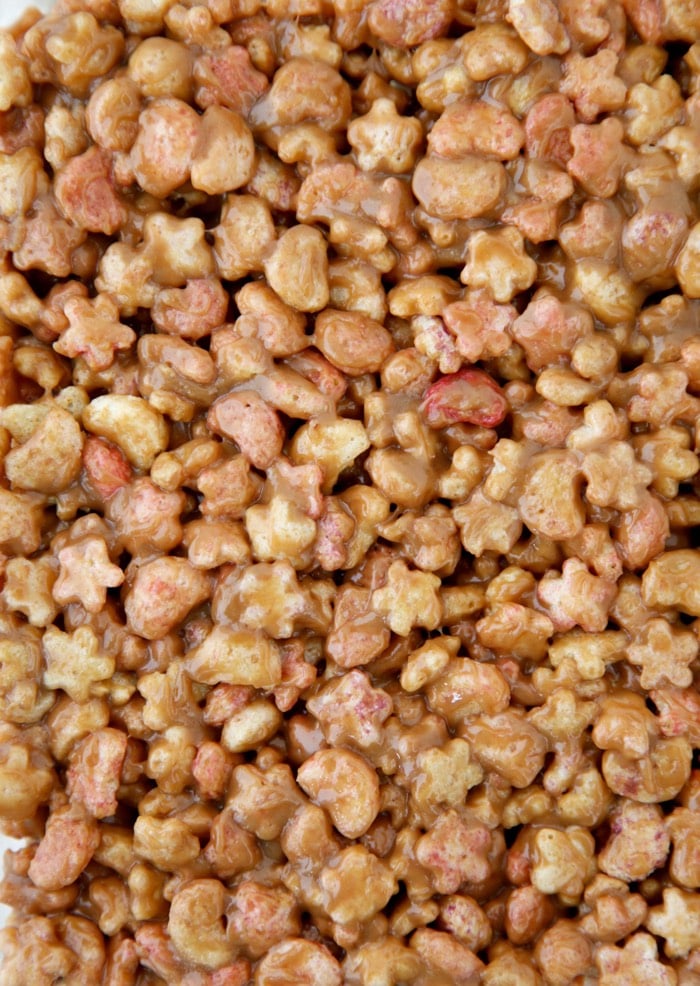 Pin
Green Berry Blast Treats
Ingredients
2/3

cup

brown rice syrup

2/3

cup

sunflower butter

4

cups

Bitsy's Brainfood Green Berry Blast Treats
Instructions
In a large sauce pan, heat brown rice syrup and sunflower butter over low heat and whisk until melted and combined, about 2 minutes.

Remove from the heat and pour over the cereal in a large bowl.

Stir gently with a plastic spatula until completely combined.

Pour into a greased 8 x 8 inch pan and press down to flatten the top (sometimes I put a zip lock bag on my hand like a glove, to press into the pan and flatten the treats).

Cool for 5 minutes and cut into bars.