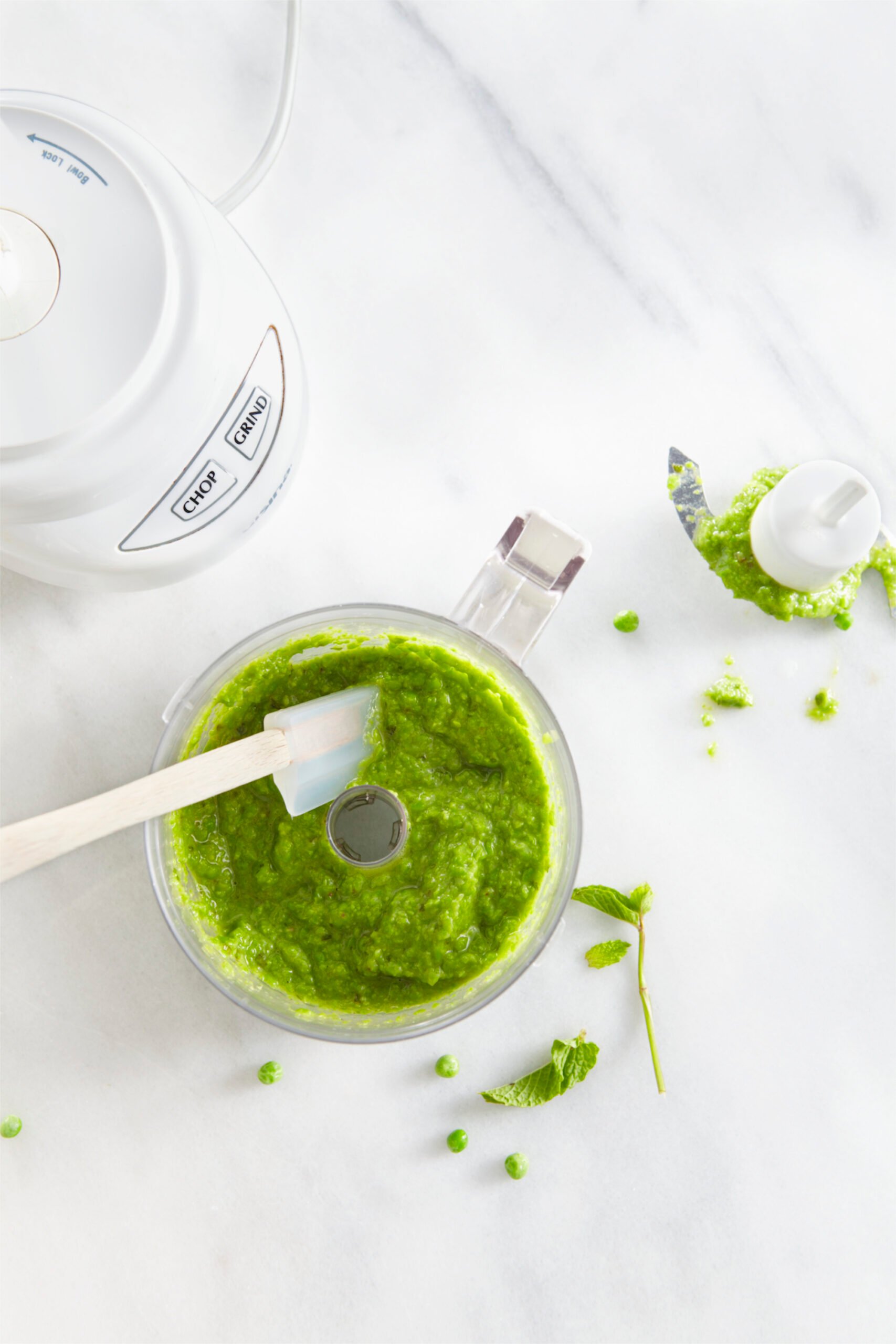 Pin
We're having the best time feeding Gemma homemade baby food every day. The best news so far is that my little 9 month old noodle LOVES food. She has only turned her nose up at one food so far, avocados, which has become Chloe and my mission to change as soon as possible!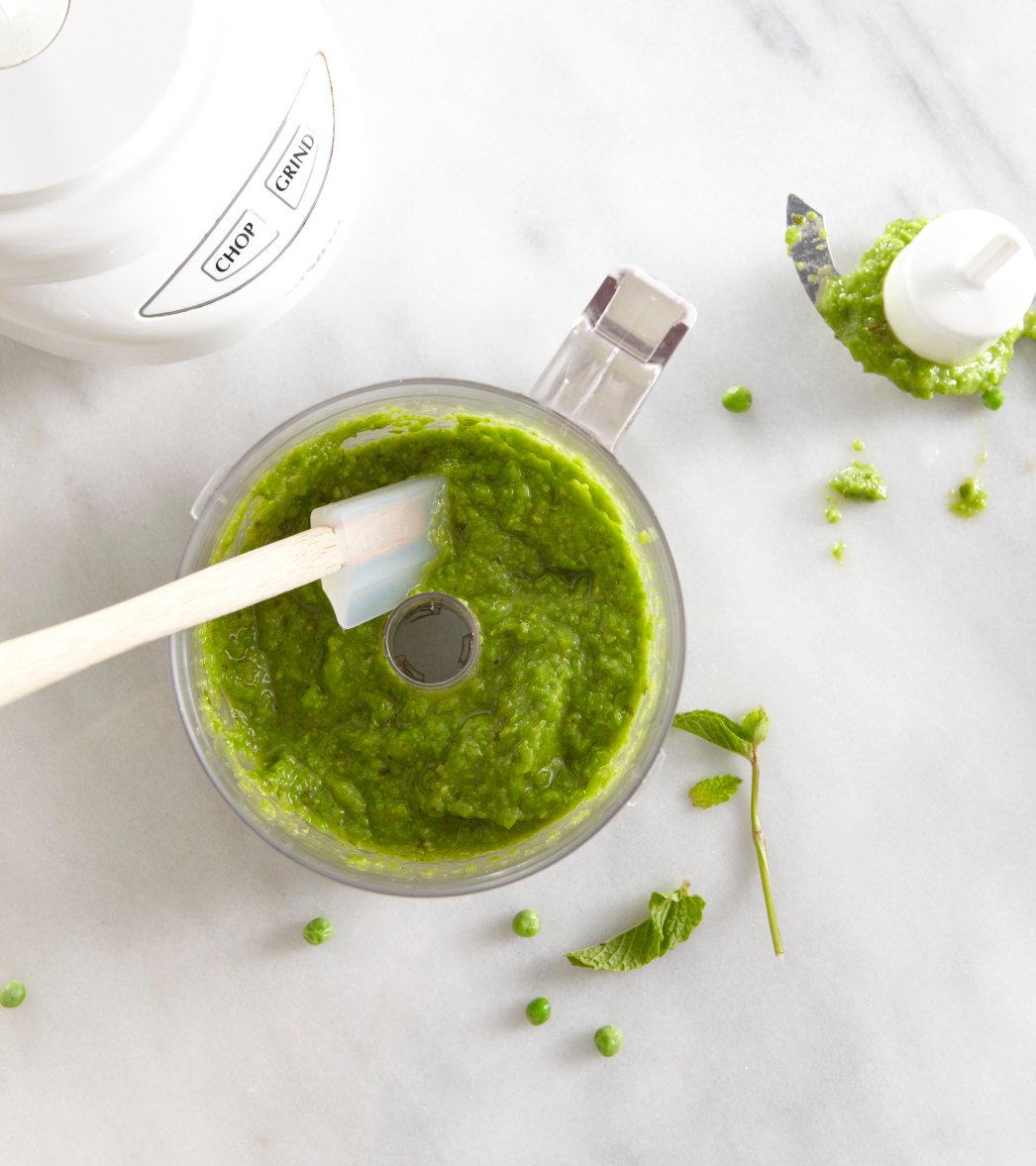 The first day of summer is a week away and that means two foods should be growing like weeds in your garden or for you to grab at the farmers market or grocery_ fresh peas and mint. Not only are they vibrant green in color, but also at the peak of perfection. The combination of peas and mint is generally found across the Atlantic, but it's one I hope you try more often. The sweetness of the peas and the vibrant clean taste of mint are a marriage made in heaven. If you're looking to introduce your baby to summer peas (fresh or frozen), you should add a little mint to give this puree a little more spring in its step.
Think your baby will hate peas just because it's one of your most feared foods? That's about to change! You've never made homemade baby food? This is a great recipe for beginners as it's super duper simple! Just grab the hand blender, masher or food processor adding enough liquid to the peas to puree until nice and smooth and then add the mint in the last few seconds. I wish I had filmed Gemma's face when we made this for the first time because her sweet little face said it all. Delicious, exciting and sweet homemade baby food puree she wanted to eat spoonful after spoonful. Watch out, it may even make you change your attitude about peas!
Minty Peas Baby Food
Ingredients
2

cups

peas (fresh or frozen)

mint
Instructions
Place the peas in a bowl covered with boiling or very hot water for 15 minutes.

Transfer the peas and mint to a food processor and puree until smooth. Add the soaking liquid 1 tablespoon at a time until desired consistency is reached.