What do you get when you cross a potato and a taco? Why a PO-TACO of course!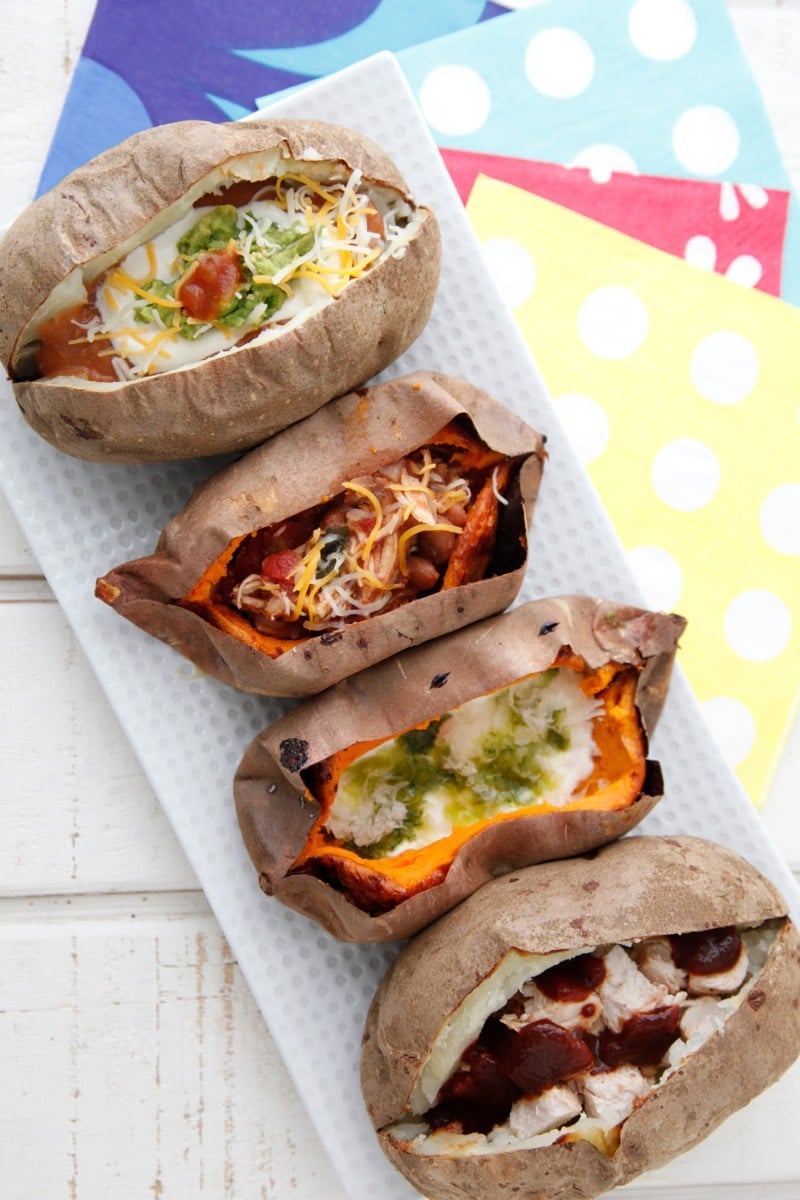 I'm kind of obsessed now with saying the word (and if you think I am, you can only imagine how many times my kids have screamed it since I introduced this new dish into my dinner routine). However as fun as it is to say "PO-TACOS", these nutritious baked potato skins stuffed with a myriad tasty taco fillings make for a nutritious meal that's totally unique and so easy to pull off — especially during the week when even the mere thought of cooking dinner exhausts you. I'm sure you will feel the same!
I've been waiting for months to share this potato tacos recipe. Weelicious Menus subscribers have been getting the opportunity to exclusively try some of my favorite new recipes before I bring them here to the Weelicious website, but man it's tough not to share them immediately as this is such a good one!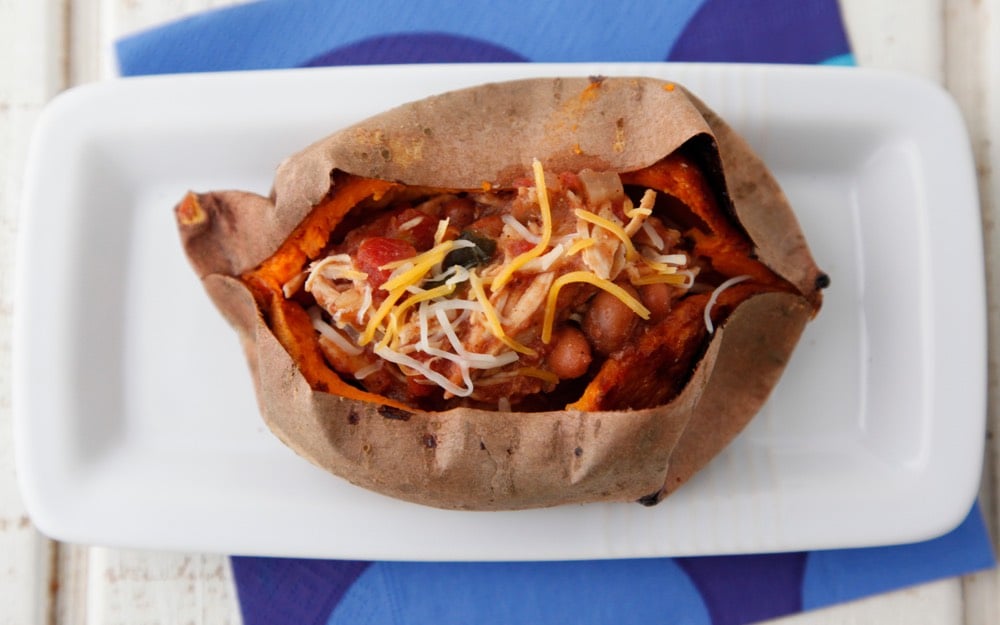 My friend, Joanna, and her family came up with the idea for this Potaco recipe and she sent me the greatest image of her devouring one (you can see it below). It's such a brilliant simple concept, using potato skins in lieu of shells or tortillas to make tacos. I mean, what's not to love about it? They're inexpensive and the filling possibilities are limitless_ pesto and Greek yogurt, chili, Lazy BBQ Chicken and sauce, and so much more! Most important, Potacos are a ton of fun to eat. Just see for yourself.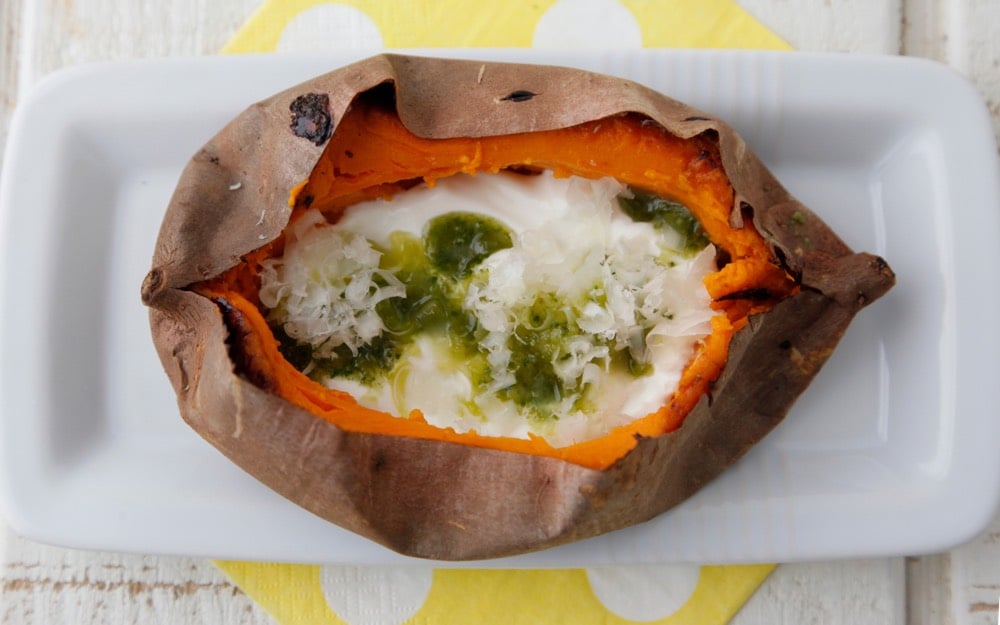 Forget taco shells or tortillas, it's all about Potacos!
* And don't forget to make Mashed Potato Cakes or Sweet Potato Panackes with any leftover filling!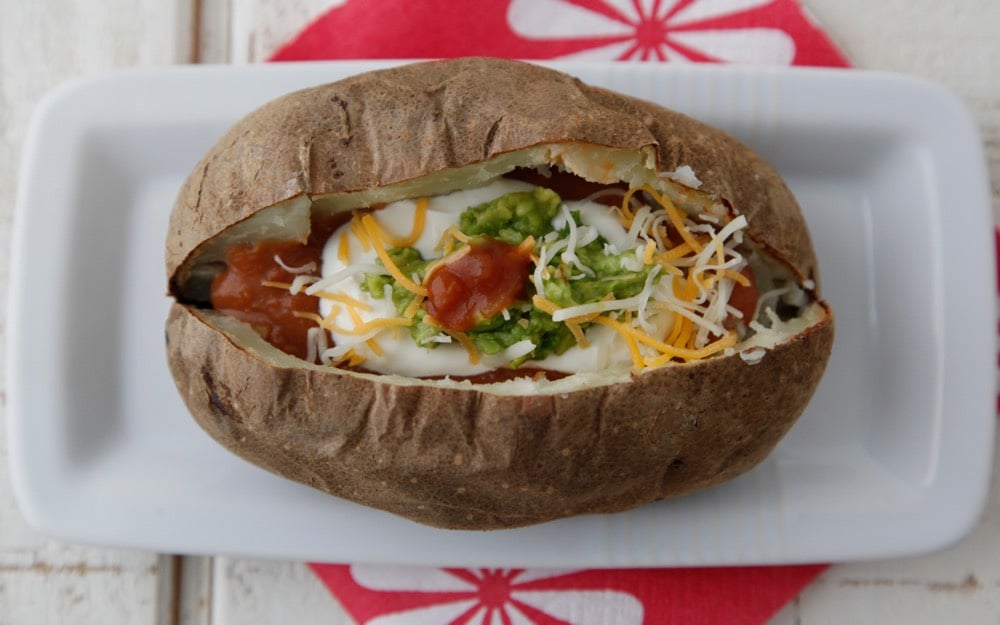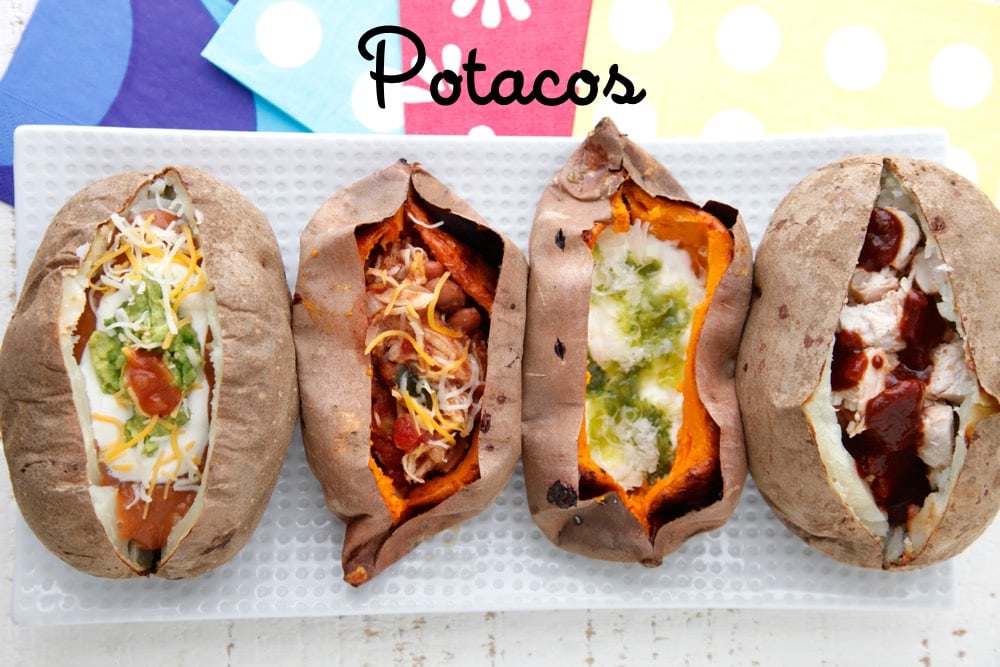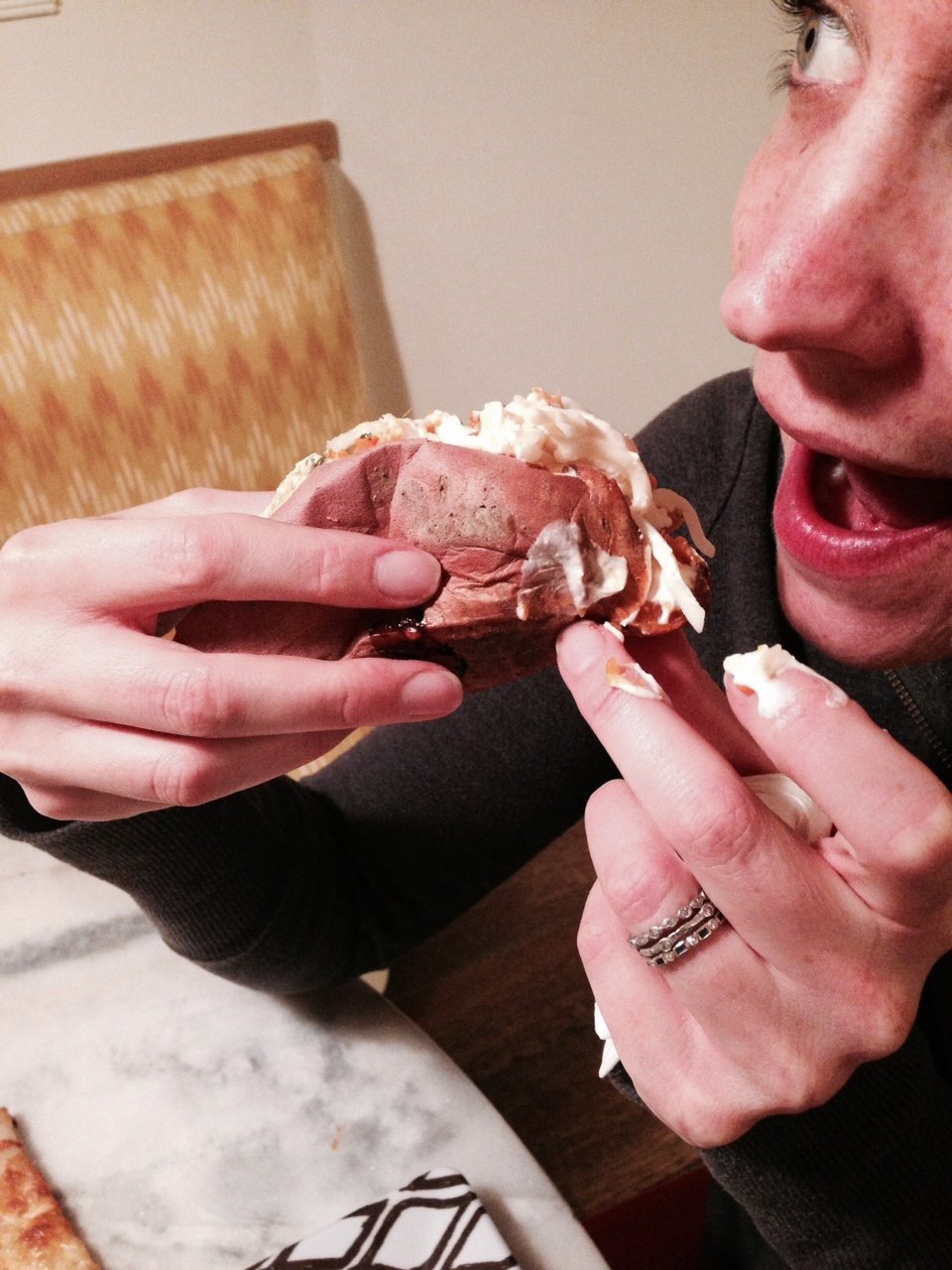 Looks so good.. tastes even better! Watch this video and see for yourself how you can make them in a jiff!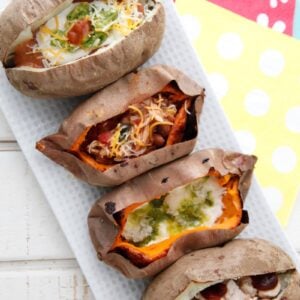 PO-TACOS!
Ingredients
4

sweet or russet potatoes
Topping Ideas:
manchego cheese

chicken chili with cheddar cheese

bbq chicken
Instructions
Preheat the oven to 400F degrees.


Poke several holes in the sides of the potatoes, place on a baking sheet lined with foil and bake for 1 hour.

Slice the potatoes down the middle, scoop out half of the flesh, and fill with desired toppings.