We just got back from an almost one month much needed family vacation and the one thing I missed most were my Pregnancy Parfaits that I had been making everyday before we left. These parfaits are so good, whether you're pregnant or not, I'm sure you'll be craving them too!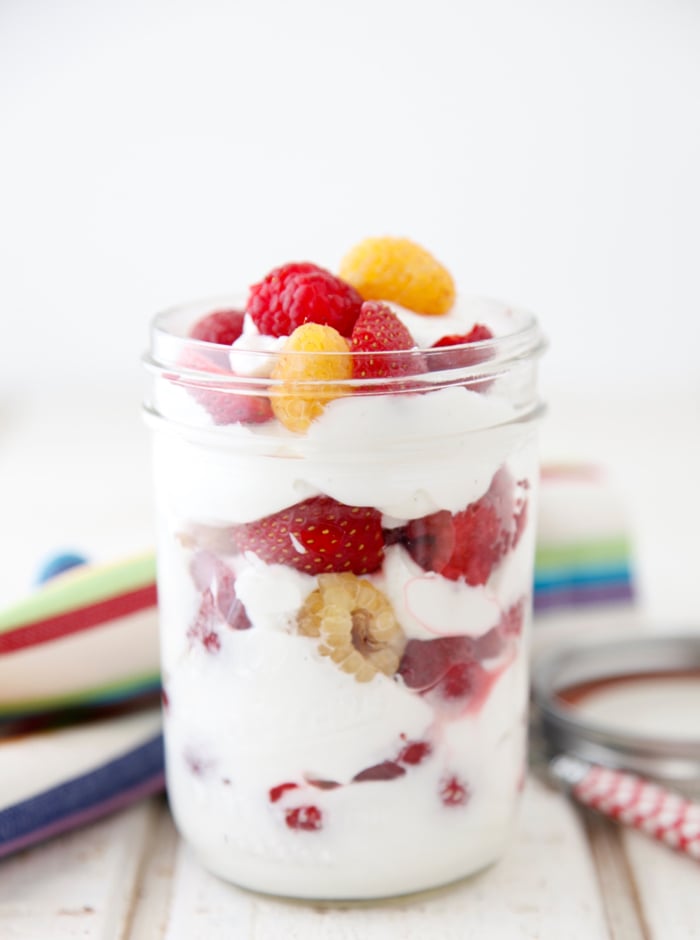 Pin
We should change the titles of the next month worth of recipes you'll see and call them "What Catherine's craving". I get fixated on a specific food or recipe, eat it for days straight and then move on to the next one, but during that period have to eat it everyday. My recent yearning is for these Pregnancy Parfaits. It all started when I bought strawberries at the farmers market a few months ago and they were so soft, fragrant, juicy and sweet, you could mash them with a fork and basically turn them into fresh jam without needing any extra sweeteners. I was putting them on top of yogurt with granola or hemp seeds for the kids and without fail standing over them like a vulture stealing more bites than they were probably ingesting.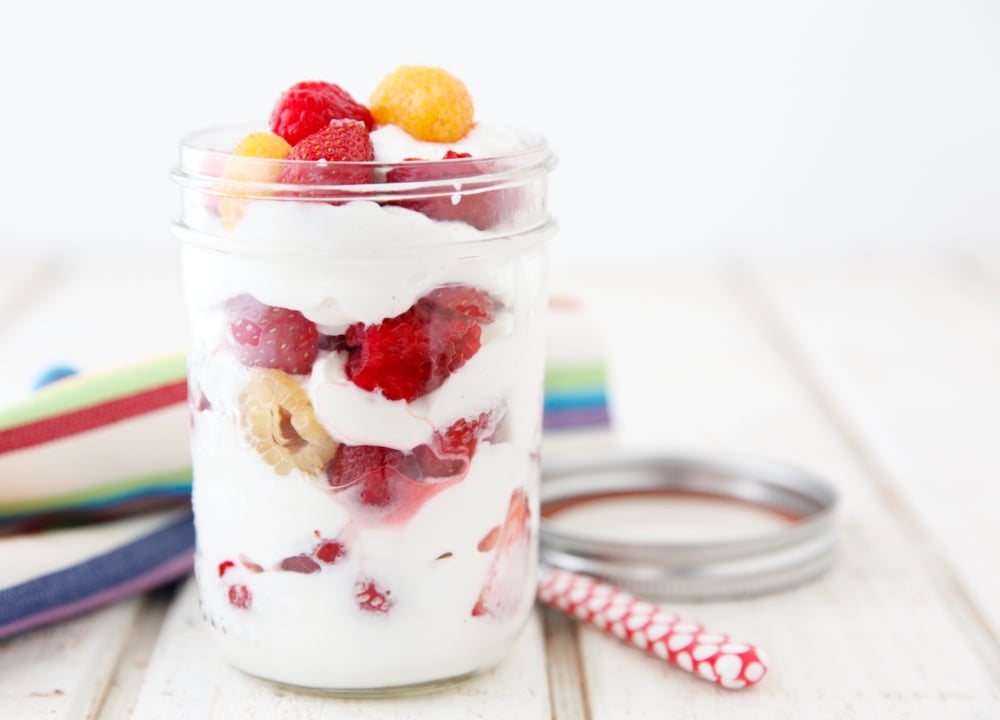 Pin
With end of the school year activities and meetings keeping me on my toes in May and June, I also found myself layering these Pregnancy Parfaits in Ball jars and taking them with me on the go to make sure I was getting a protein and fruit packed breakfast or snack for my expanding belly. They just feel like a nutritious treat because they have a creamy texture, the pop of any berries you have on hand and a touch of added sweetness from honey or your favorite sweetener if you even need it.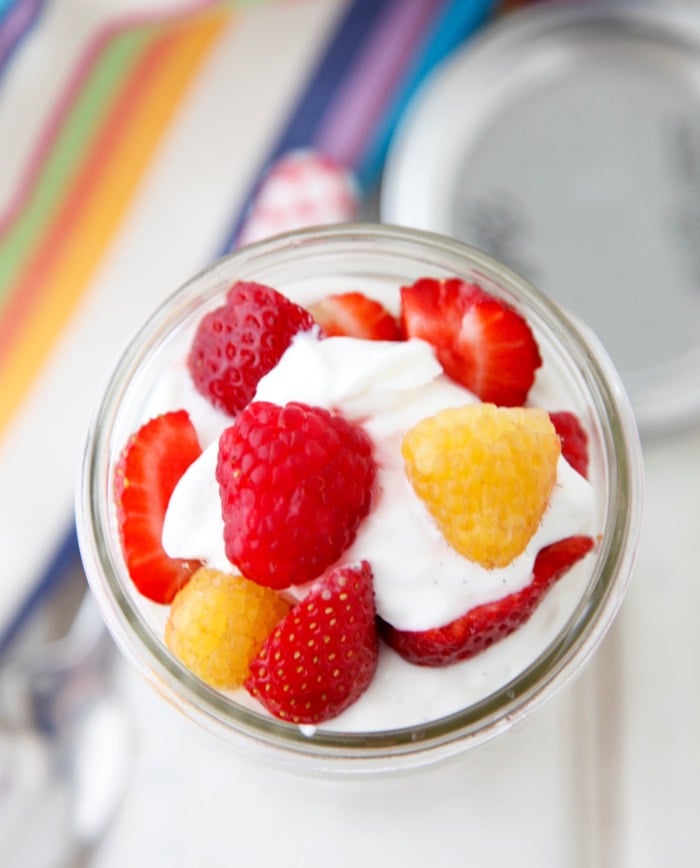 Pin
There's something so therapeutic about layering the naturally sweet berries with the cool yogurt and drizzling a little honey or adding hemp seeds to each layer. If you think they're beautiful to look at, trust me that eating them is the real joy.
With berries being at the peak of perfection right now I highly encourage you to make a few of these to keep in the fridge any time you or your kids want special something that's so beautiful you won't be able to resist them whether you're pregnant or not!
Pin
Watch this Pregnancy Parfaits Video to see how simple they can be to prepare and don't feel like you need to have a bun in the oven to enjoy them. Kids and gents will love them just as much!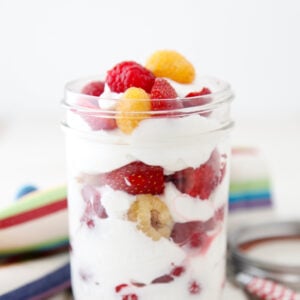 Pregnancy Parfaits
Ingredients
6

tablespoons

Plain Yogurt

honey

berries (strawberries, raspberries, or blueberries)
Instructions
Place 2 tablespoons plain yogurt in a mason jar, drizzle with honey, top with berries and repeat 3 times finishing with berries on top.