Pumpkin Spiced Sweet Potatoes are a game changer. This recipe is easy, healthy, and not to mention delicious. They're a must have on your holiday dinner table!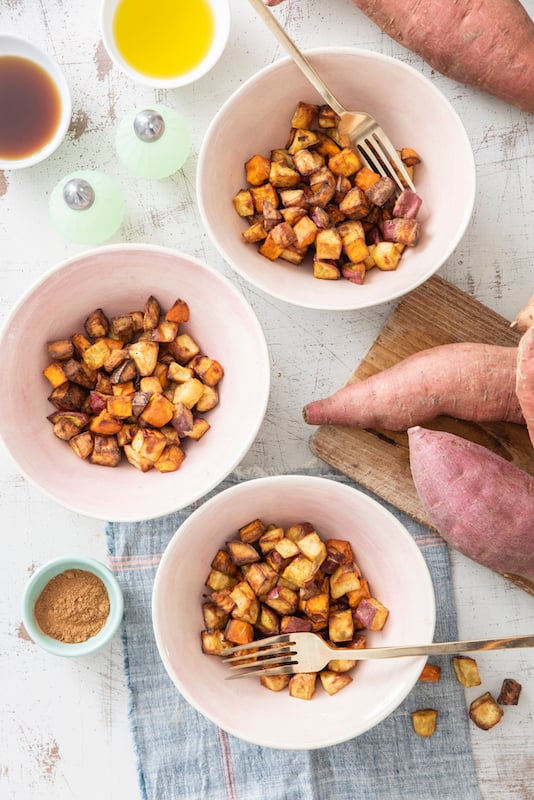 You guys all know I'm OBSESSED with my Air Fryer. If there is a dish I can make in my air fryer, then I am 100 percent doing it. These Pumpkin Spiced Sweet Potatoes were no exception! They get perfectly tender on the inside, crispy on the outside and are to die for. Adding the pumpkin spice to this recipe takes your sweet potato recipe up a notch for the holiday table. The best part is how yummy it will make your kitchen smell. No need for the pumpkin spice scented candles when you've got these in the air fryer (or oven!).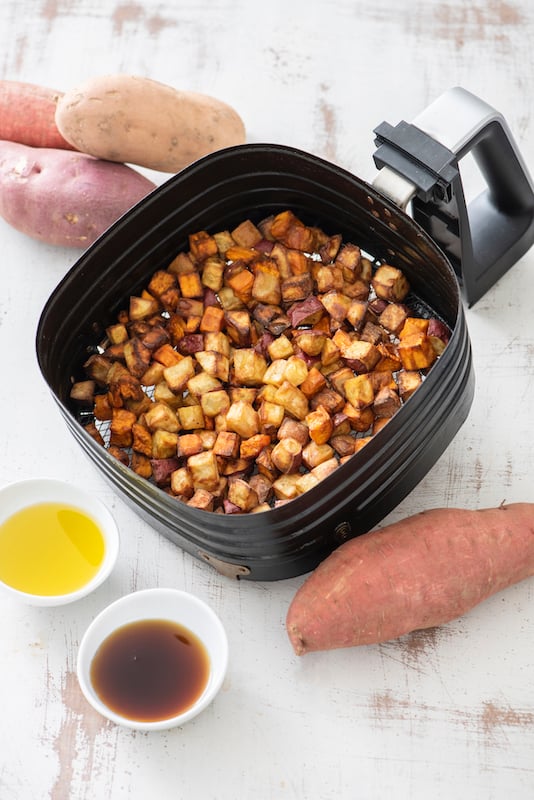 When the fall hits, pumpkin spice is very close behind, and I don't hate it! The smell of that sweet, spicy flavor fills me with nostalgia and gets me ready for cooler weather and the holidays. My family loves it too so Pumpkin Spice Latte's and Pumpkin Spice Roll Out Cookies are on rotation in our house right now. If you don't have pumpkin spice seasoning on hand, you can totally make your own with spices you should have in your pantry. All is takes is to make a batch of pumpkin spice is 3 tablespoons ground cinnamon, 2 teaspoons ground nutmeg, 2 teaspoons ground ginger, and 1 teaspoon ground cloves. Super easy!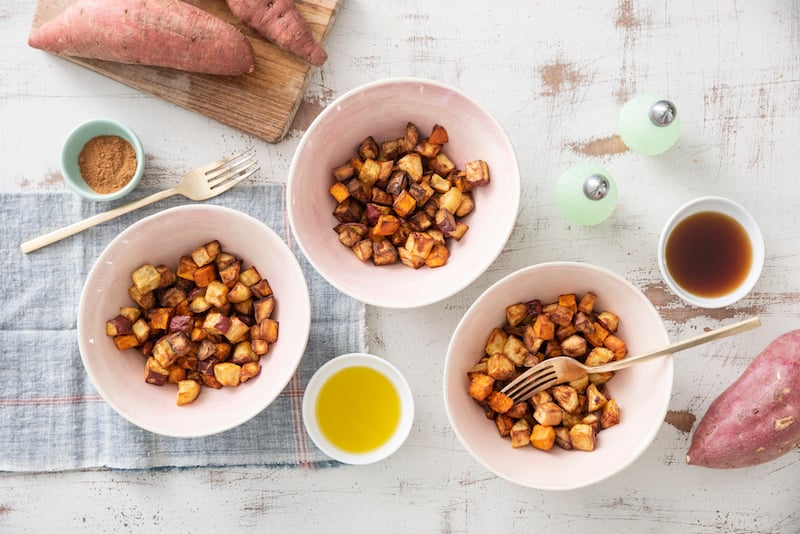 I love making this recipe for Thanksgiving every year because it's such a crowd pleaser and like I said before, SO simple. What's great is even if you don't have an air fryer, you can easily put these in the oven and get the same deliciousness! Pro kid tip: give them toothpicks and a bowl of maple syrup on the side to dip into for an extra special treat.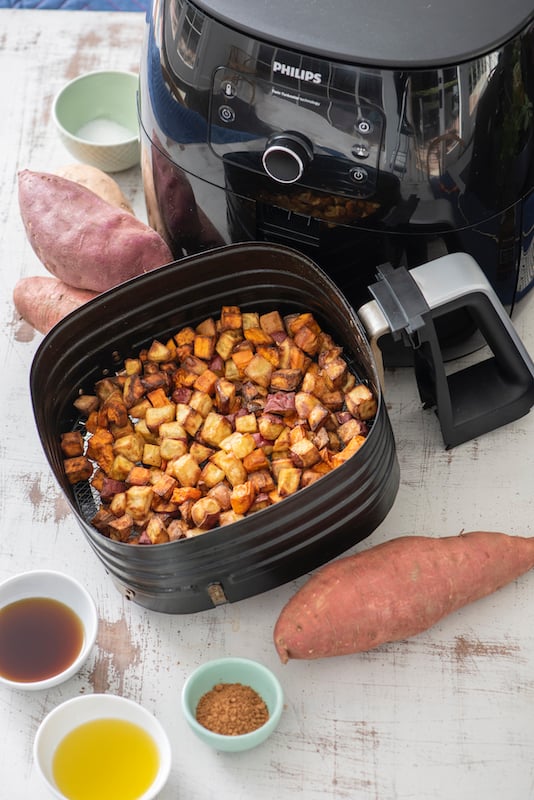 Are you making any pumpkin spiced flavored recipes lately? Let me know in the comments!
Air Fryer Pumpkin Spiced Sweet Potatoes
Ingredients
3

sweet potatoes, peeled and diced

1

1/2 teaspoon

pumpkin pie spice

1

teaspoon

salt

1-2

tablespoons

oil

1

tablespoon

pure maple syrup
Instructions
Toss sweet potatoes, pumpkin pie spice*, salt, and oil in a bowl and place in air fryer basket.

Cook on 400F for 12-14 minutes or until golden and fork tender.

Once cooked through, drizzle with pure maple syrup, toss and serve.

*If you don't have pumpkin spice on hand, you can make your own with: 3 tablespoons ground cinnamon, 2 teaspoons ground nutmeg, 2 teaspoons ground ginger, and 1 teaspoon ground cloves