These Pumpkin Spice Roll Out Cookies are going to make your kitchen smell of sugar and spice and everything nice for your little witches and goblins on Halloween.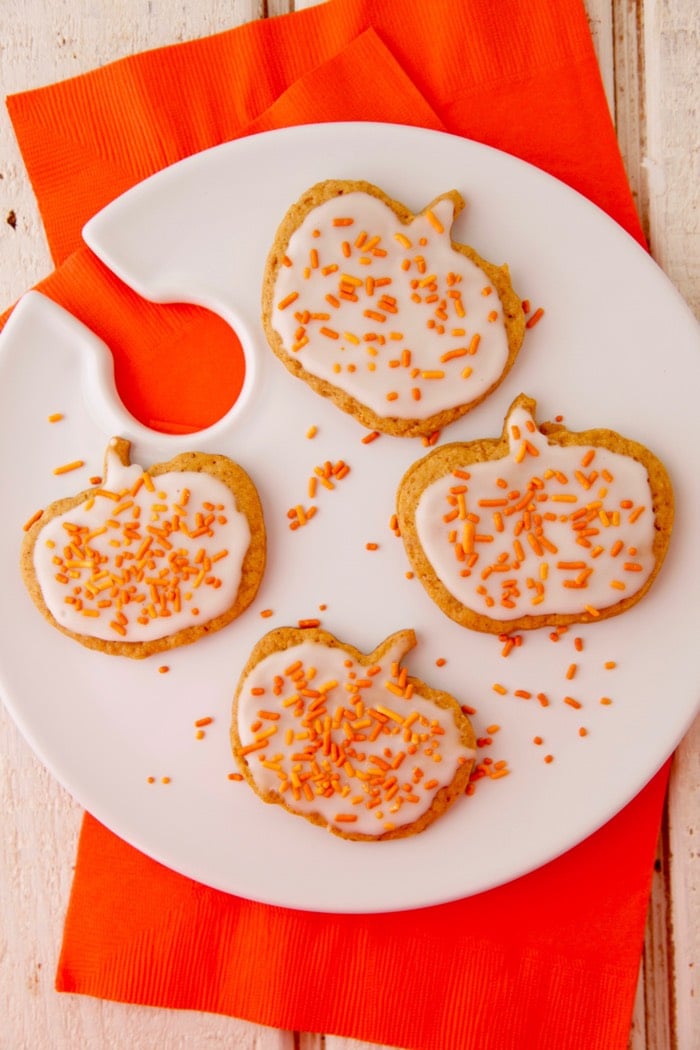 Pin
How is it possible that Halloween is in just over 2 weeks? I'm embarrassed to admit we haven't even started to work on our costumes and this year, we're all dressing up. Even the baby! I'll be sure to post our looks (if they ever come together) here.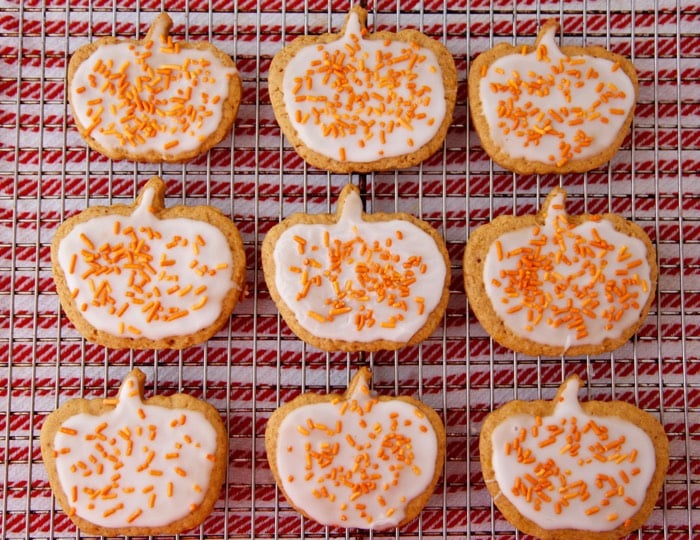 Pin
The one thing I got going on weeks ago, though, were all of the recipes we were going to be making on the days leading up to Halloween. We always spend Halloween night with my friend, Keri and her family, making Pizza Mummies and Mummy Dogs together. I actually tried to suggest making something different to the kids and Kenya and Chloe both protested immediately! Nice try mom.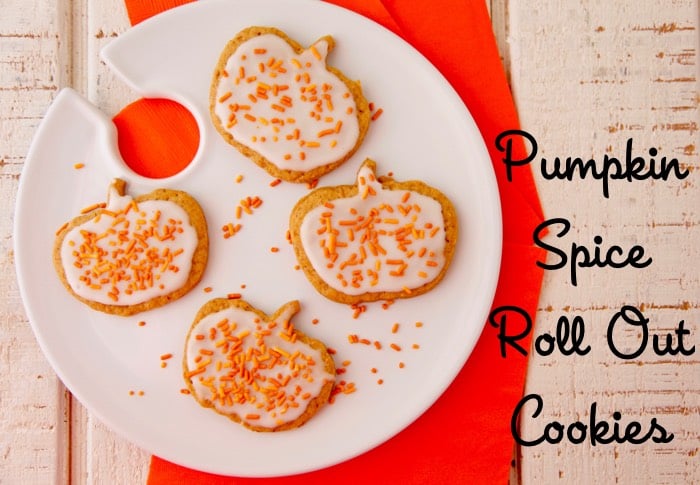 Pin
This coming weekend we're going to make our costumes (I'm praying they turn out) and bake up a batch of these Pumpkin Spice Roll Out Cookies. They have just the right amount of pumpkin flavor, they're soft, but hold up to the dough being rolled out and cut into shapes as well as being a ton of fun to decorate.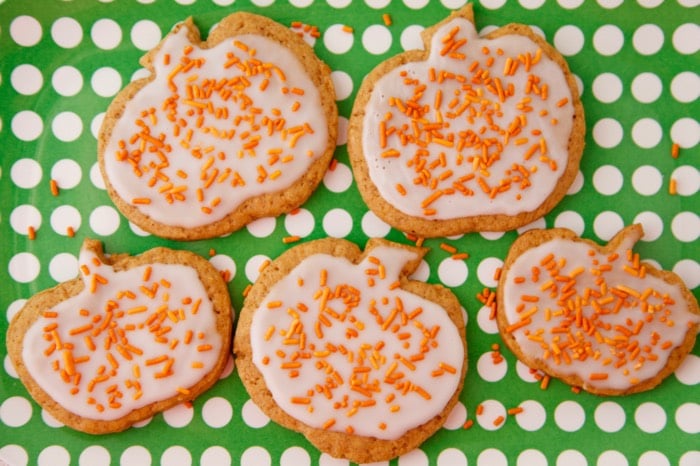 Pin
The best part is that you can make the dough ahead of time so you can cut the cookies out into fun Halloween shapes with your kids whenever you have time. We love using a powdered sugar icing on them, but you can use any frosting you enjoy or serve them on their own.
I got these dye free orange jimmies for them to sprinkle on top which make them even more festive. Make this time of year extra special by trying out this not too sweet Pumpkin Spice Roll Out Cookie which will put smiles on everyone's faces!
Pumpkin Spice Roll Out Cookies
Ingredients
1/2

cup

unsalted butter, softened

1/2

cup

packed brown sugar

1/2

cup

pumpkin puree

1

teaspoon

vanilla extract

2

cups

all purpose flour

1/2

teaspoon

baking powder

2

teaspoons

pumpkin pie spice

1/4

teaspoon

kosher salt
Instructions
In a bowl, whisk together the flour, baking powder, pumpkin pie spice, and salt.

In the bowl of a standing mixer or with an electric mixer, cream together the butter and sugar for 3 minutes, until light and fluffy.

Add the pumpkin puree and vanilla extract and beat until incorporated.

Turn the speed to low and gradually add the flour mixture. Continue to mix until the dough comes together.

Shape the dough into a disk, wrap in plastic wrap, and chill in the fridge for 30 minutes. When the dough has chilled, preheat the oven to 325F.

Roll out the dough onto a lightly floured surface to 1/4 inch thick, and use cookie cutters to cut into shapes.

Transfer to a silpat-lined baking sheet and bake for 10-15 minutes.