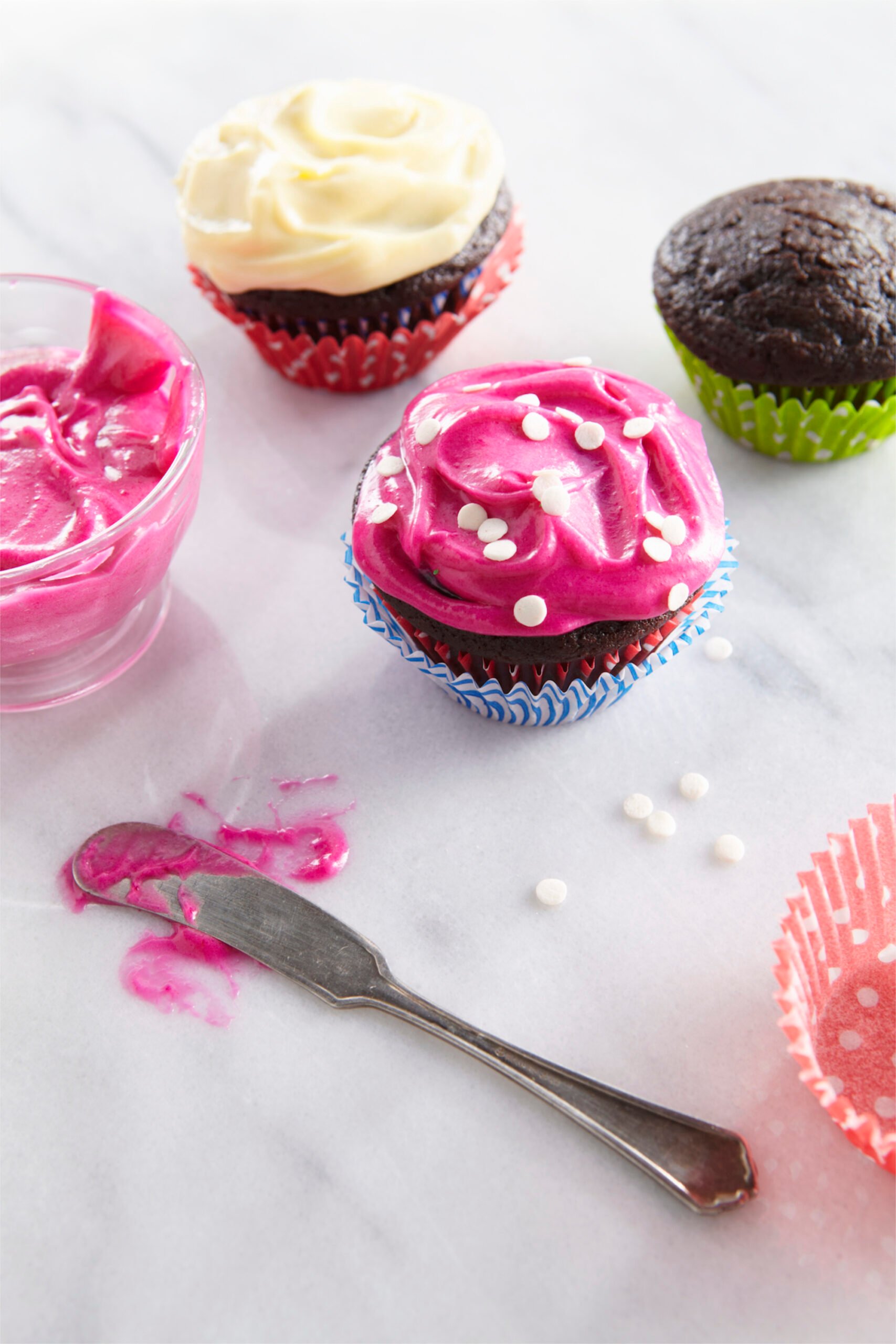 Pin
We have an awesome cupcake store in our neighborhood and every now and then we take the kids by to enjoy a special treat. Without fail, their eyes are always drawn to the most colorful cupcakes in the display case. My kids may have no idea how a red velvet cupcake made with crimson food dye actually tastes, but put something like it in front of them and their immediate response is, "that one".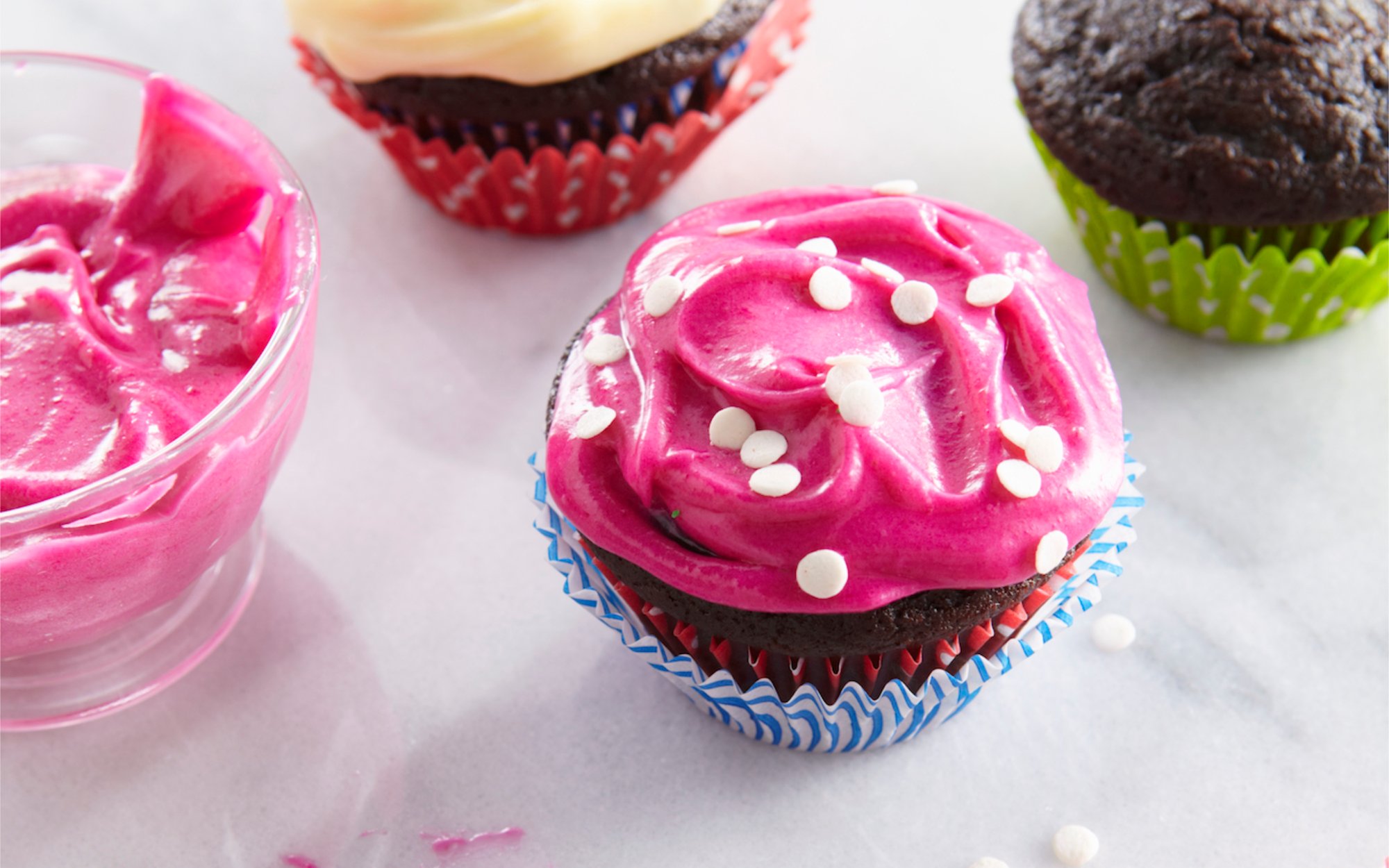 Pin
My take on these cupcakes have a rich flavor, and while they aren't as artificially red as the red velvet cupcakes which use chemical food dyes (and of course chocolate which this one doesn't include), they (and their icing) get their bright, reddish-pink color from a surprising, delicious and 100% natural guest, roasted beets. Especially given the never-ending speculation about the connection between food dyes and hyperactivity in children, having smart alternatives for the artificially colored food that kids crave means I don't have to deprive my little ones.
This doesn't mean we're not frequenting our local cupcake store any less often, but I always like reminding myself that whenever there's something out there I may not be thrilled about my kids eating, figuring out how to make a healthier version is not at all impossible.
Red Beet Cupcakes
Ingredients
2

cups

all purpose flour

2

teaspoons

baking powder

1/2

teaspoon

baking soda

1/2

teaspoon

kosher salt

2

large eggs

1

cup

milk

1/2

cup

honey

1/3

cup

vegetable or canola oil

1

large beet, roasted

2

teaspoons

vanilla extract
Beet Cream Cheese Frosting:
1

8-ounce package

cream cheese, softened

1/2

cup

unsalted butter, room temperature

1/2

cup

powdered sugar

1/2

cup

beet puree

1

teaspoon

vanilla extract
Instructions
Sift the first 4 ingredients into a bowl.

In a separate bowl, combine the rest of the ingredients.

Slowly add the dry ingredients into the wet and combine.

Pour about 1/3 cup into lined muffin tins and bake for 25 minutes or until a tooth pick comes out clean.

Cool completely before frosting.

Beet Cream Cheese Frosting (Make 2 Cups)

Place all the ingredients in a mixer and beat on medium to high speed until fluffy. 2. Spread on cupcakes.
Nutrition
Calories:
160
kcal
|
Carbohydrates:
25
g
|
Protein:
3
g
|
Fat:
6
g
|
Sodium:
220
mg
|
Fiber:
1
g
|
Sugar:
11
g