We're totally gaga in my house for this Eggless Chocolate Mousse — we're so addicted, in fact, I guarantee that if I made it 365 days a year my kids would never get sick of it.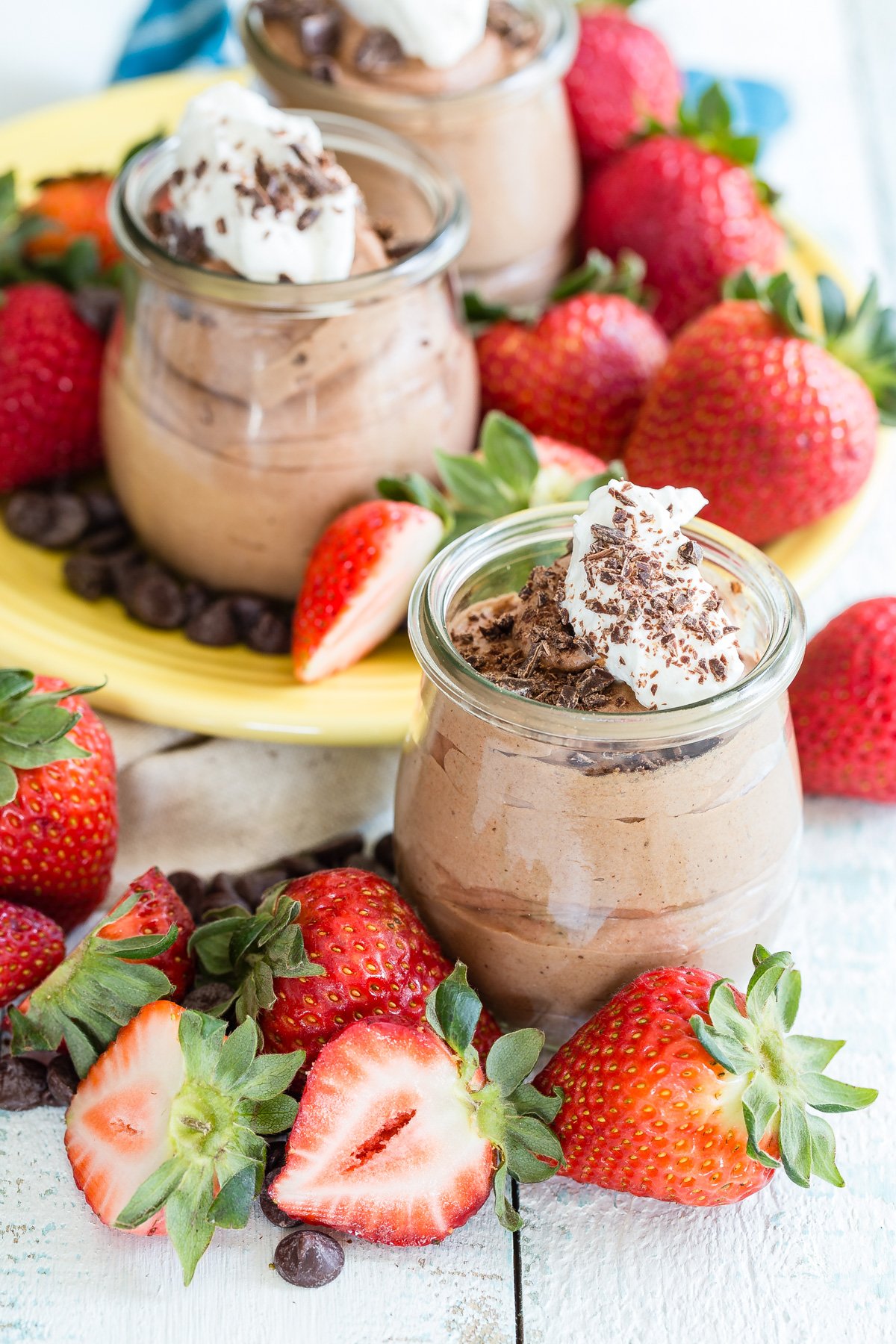 Made with semi sweet chocolate chips, organic whipped cream and just a touch of cinnamon (which gives it the flavor of good Mexican chocolate), not only is this chocolate mousse creamy, light and totally decadent, it's one of the easiest desserts I've ever made.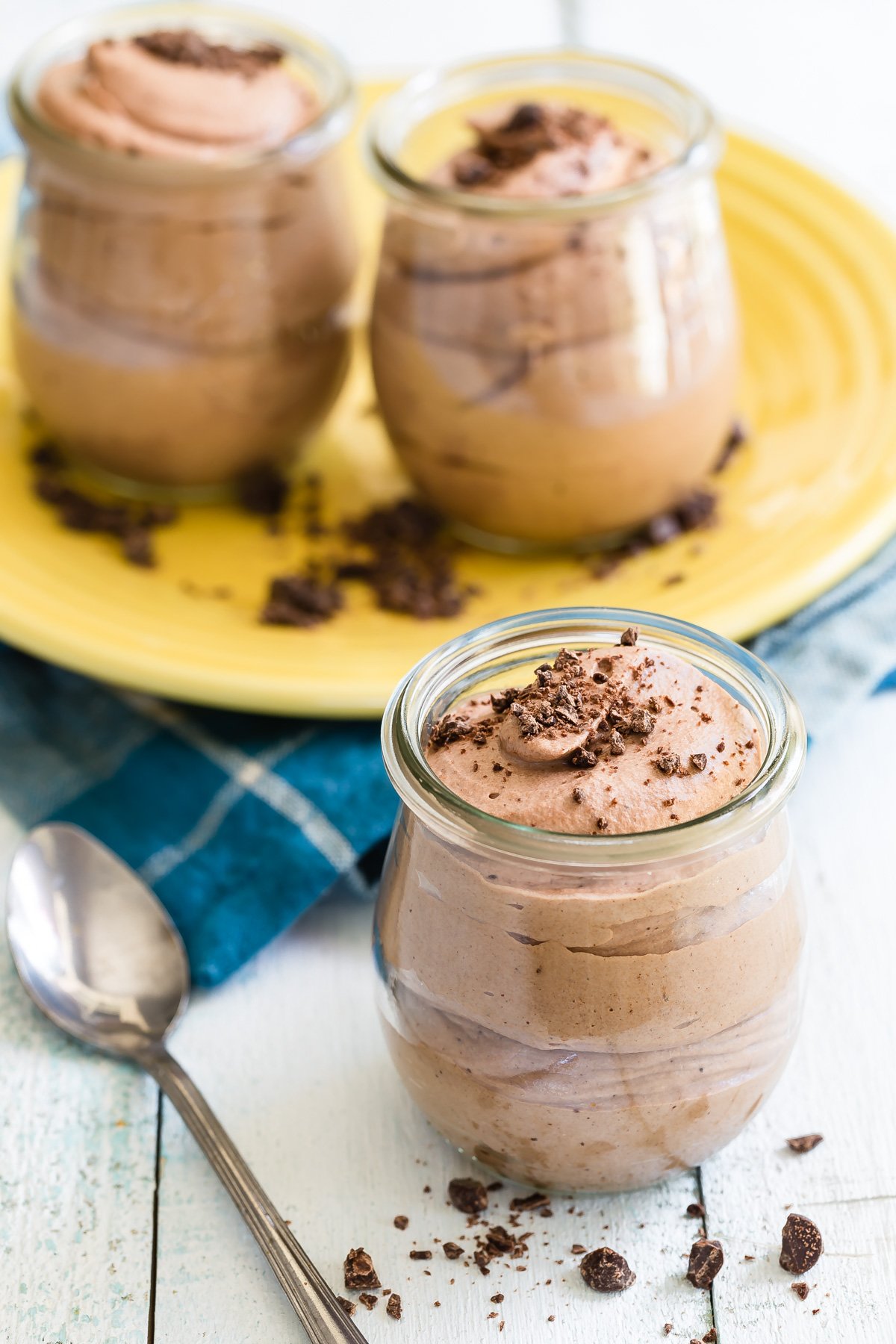 Pin
As the name states, what really sets this Eggless Chocolate Mousse apart is the fact that there are no eggs in it. For many kids with food allergies, finding tasty, egg-free desserts can be a challenge. I had actually first made a few batches of this mousse recipe using eggs and by experimenting a bit, I realized that by using a bit more whipped cream, the need for eggs as a thickener all but disappeared.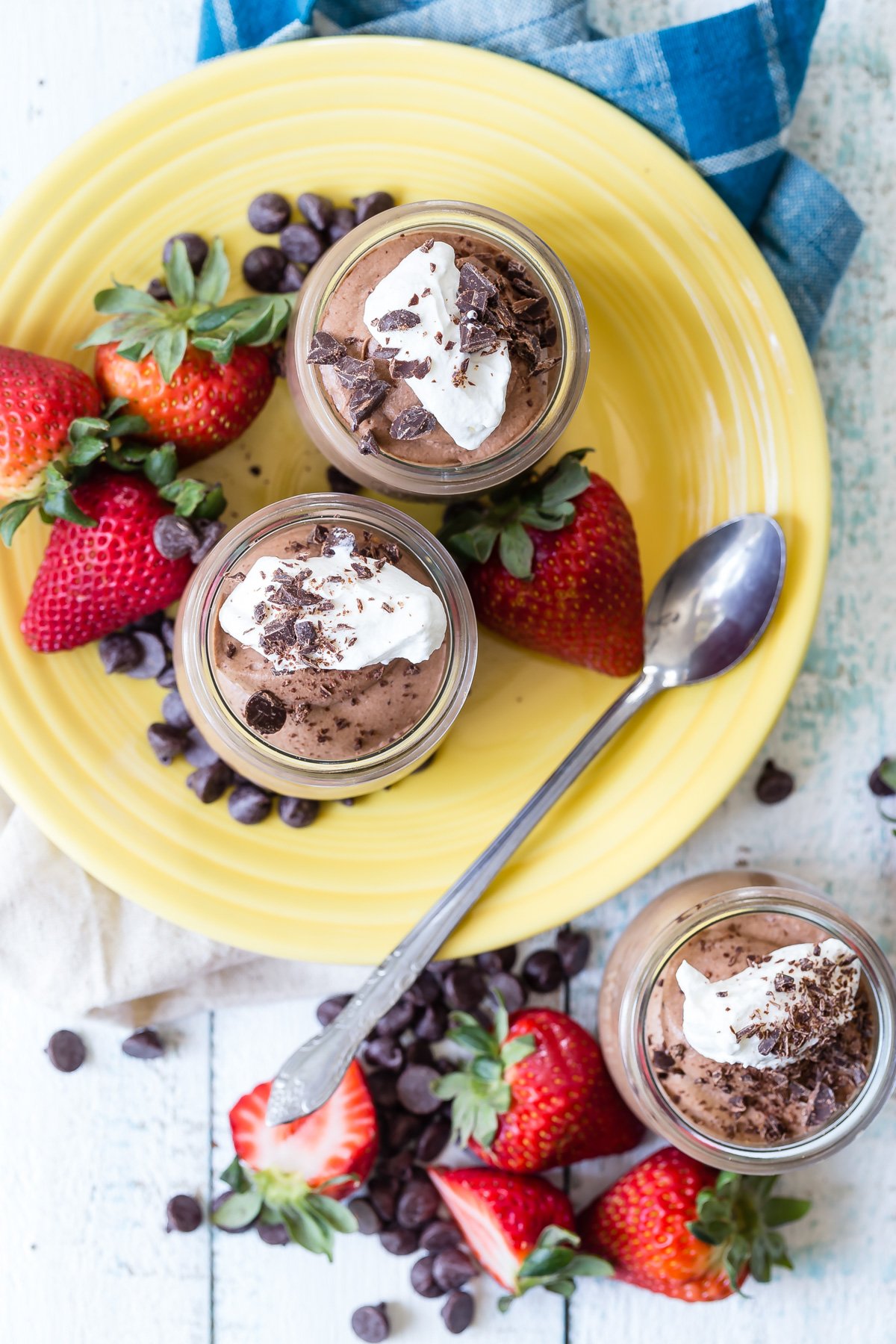 Pin
Requiring only 5 simple ingredients that you probably already have in your kitchen, this is a dessert that you can make a few days in advance and is perfect for an after dinner treat or if you have to serve a crowd.
As evidenced by the pictures those lofty peaks look just like chocolate clouds. Topped with whipped cream clouds. That's one seriously delicious cloud formation.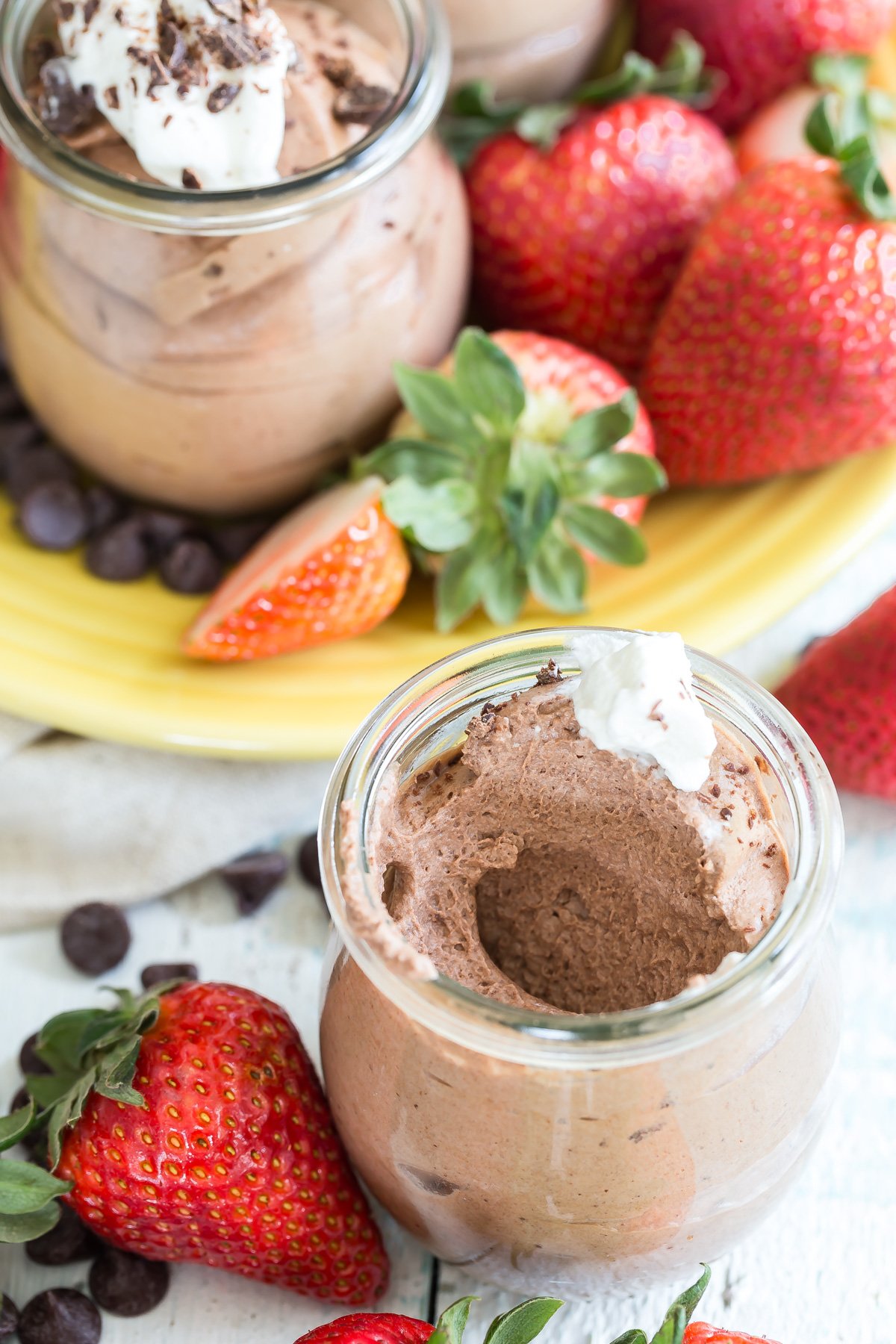 Pin
And again, I can't overstate the ease factor associated with this one. In fact it's so simple to make, you'll want to do it just to impress whoever you're making for. It's a great way to make Mother's Day extra special by making Mom a unique and luxurious treat she will remember for years to come. That being said, it makes as big an impression any day of the year you decide to make it.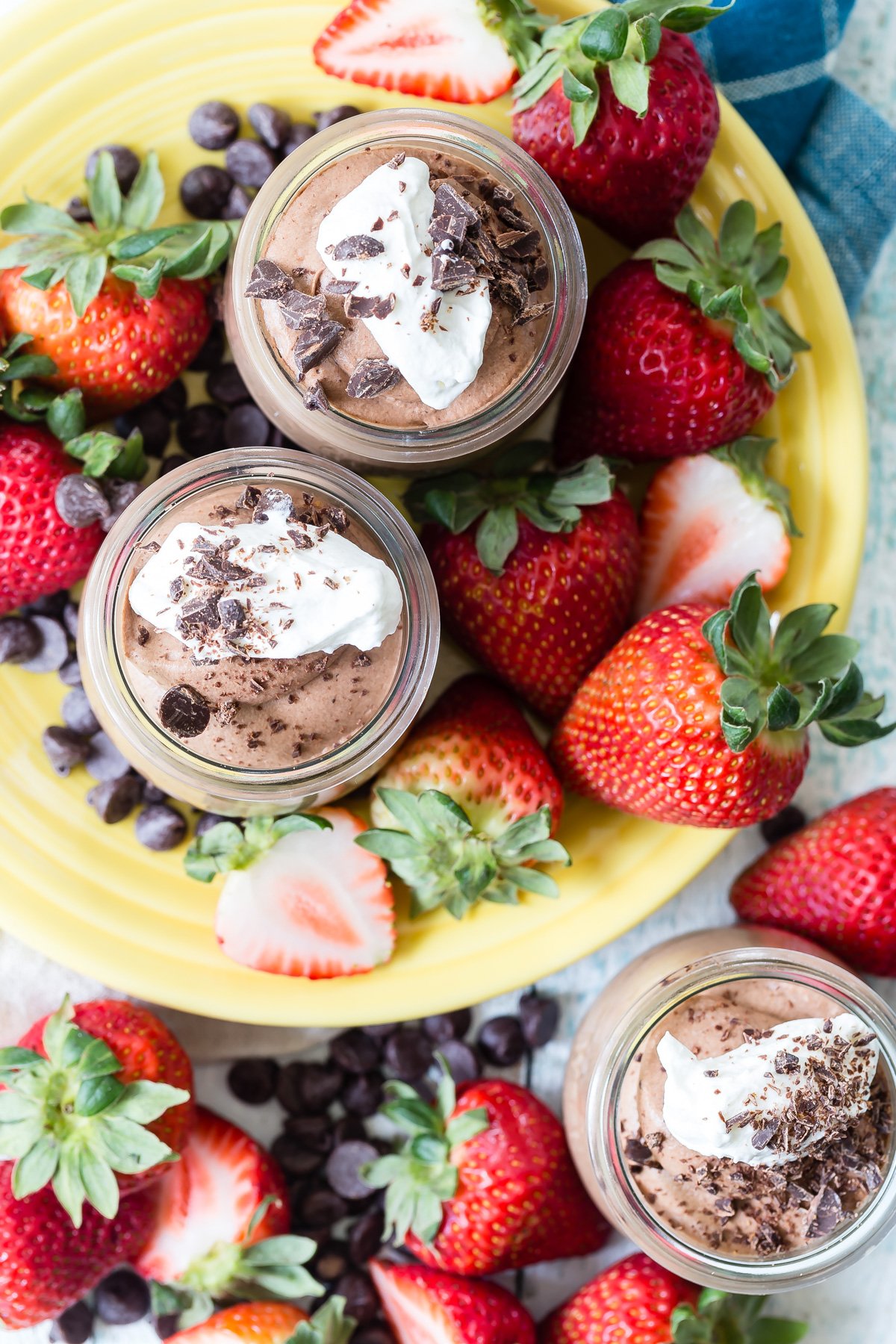 Pin
The mousse is on the loose!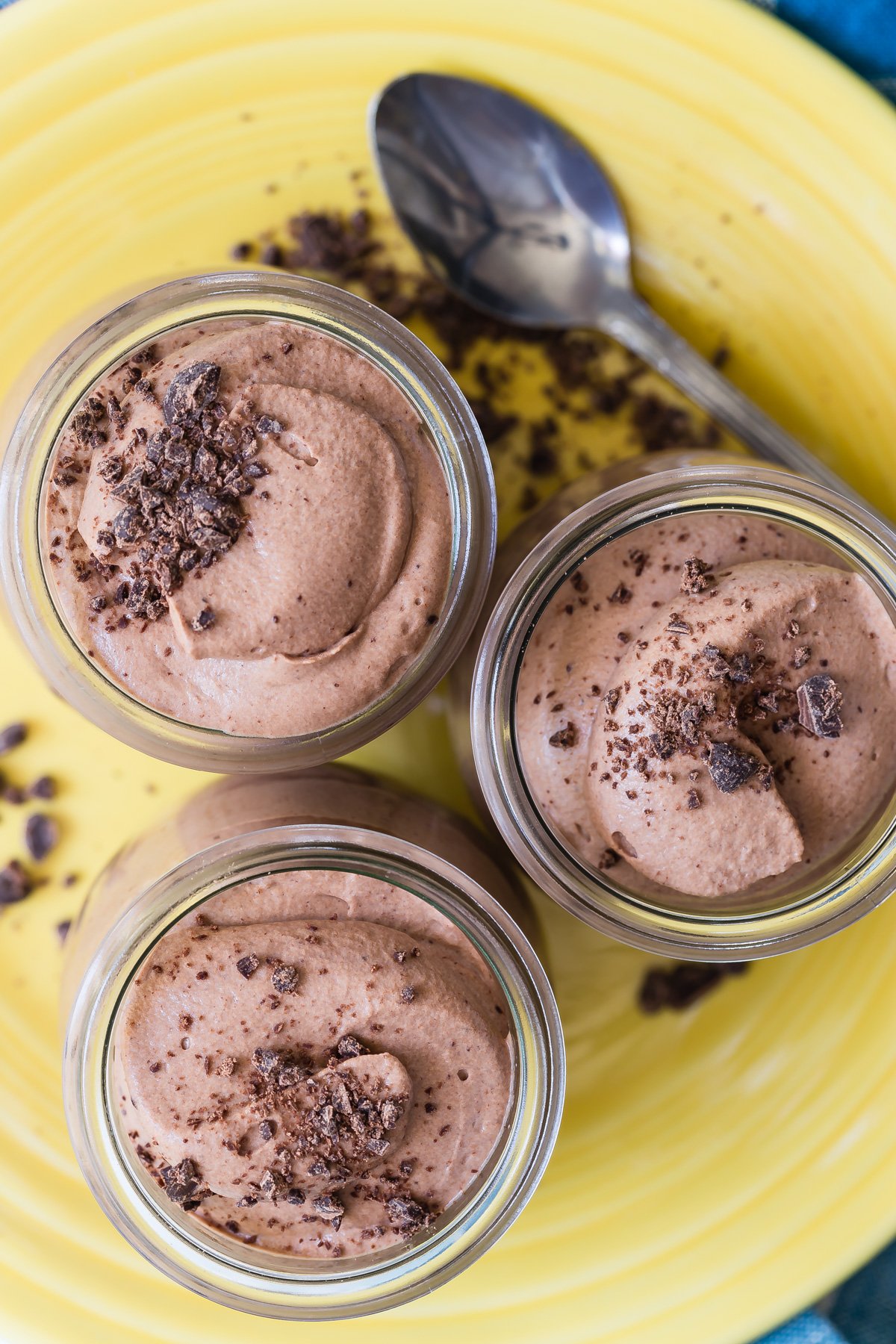 Pin
Is that chocolate sprinkled on top necessary? Um, yeah. It totally is.
Eggless Chocolate Mousse
Ingredients
1/4

cup

water

3

tablespoons

sugar

1

cup

semi-sweet chocolate chips

1/8

teaspoon

kosher salt

1/4

teaspoon

ground cinnamon

1

cup

heavy whipping cream
Instructions
Place the water and sugar in a small saucepan over high heat and bring to a boil.

Remove the saucepan from the heat, add the chocolate chips, salt and cinnamon stir until melted and cool to room temperature.

In the bowl of a standing mixer or with an electric mixer, whip the cream for 3-5 minutes, until light and fluffy.

Place 1 heaping spoonful of the whipped cream into the chocolate mixer and stir to combine.

Gently fold the chocolate mixture into the remaining whip cream until completely combined.

Spoon the mousse into 4 glasses or cups and refrigerate for at least an hour. Mousse can be refrigerated up to 4 days.