Roast Acorn Squash is one of those dishes that makes you want to celebrate fall and it's bounty of fresh vegetables!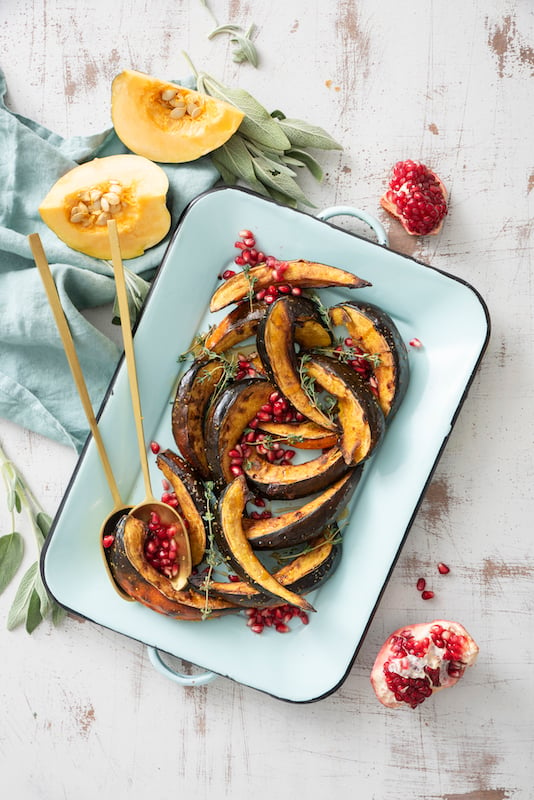 Acorn Squash already is such a delicious vegetable that you barely have to do anything to it to make it taste good. I've always loved foods that seemed naturally portioned just for me. One of my favorites, that my mother used to make, was roast acorn squash. Acorn squash is about the size of a Nerf football and perfectly serves two hungry eaters. Getting my own side dish of half of an acorn squash drizzled with a sweet sauce always made me feel very grown up. My mother used brown sugar to make the glaze in her recipe, but I personally love the taste of maple syrup with the squash. You can even add a pat of good butter if you're feeling decadent.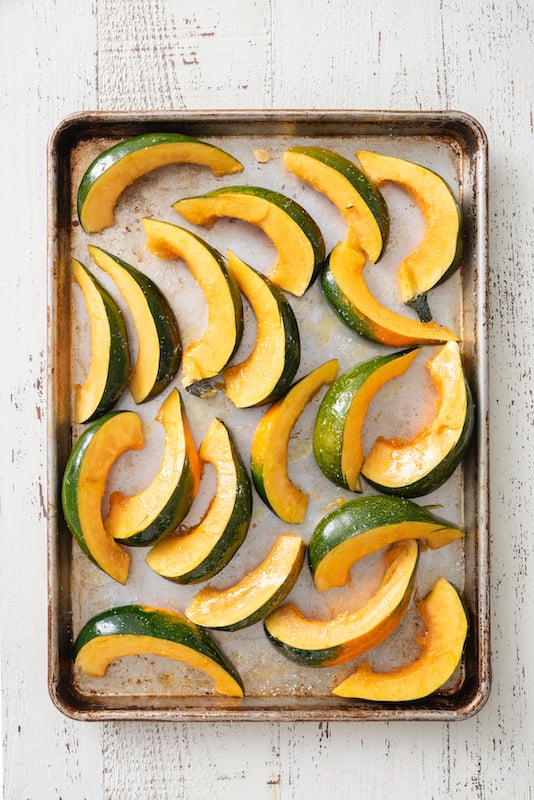 Acorn squash can be found in abundance at farmers' markets right now, so we've been eating it every few nights. It's an excellent source of vitamin A and a good source of vitamin C, potassium and fiber. Best of all, this dish requires the bare minimum of preparation. Cut, drizzle, bake, serve!
If you have kids that aren't quite sure about certain squashes yet, try cutting the acorn squash in to smaller pieces and serve it with a small side of maple syrup for dipping. For even more fun, give them a toothpick to use to dip the squash in the syrup! Gemma couldn't get enough of this dish the other night when I handed her that toothpick and side of syrup. Can we also discuss the caramelization that happens when you're roasting it. 100% drool worthy!
Have extra roast acorn squash? You can use it in this Easy Breezy Roast Veggie Salad or Harvest Salad.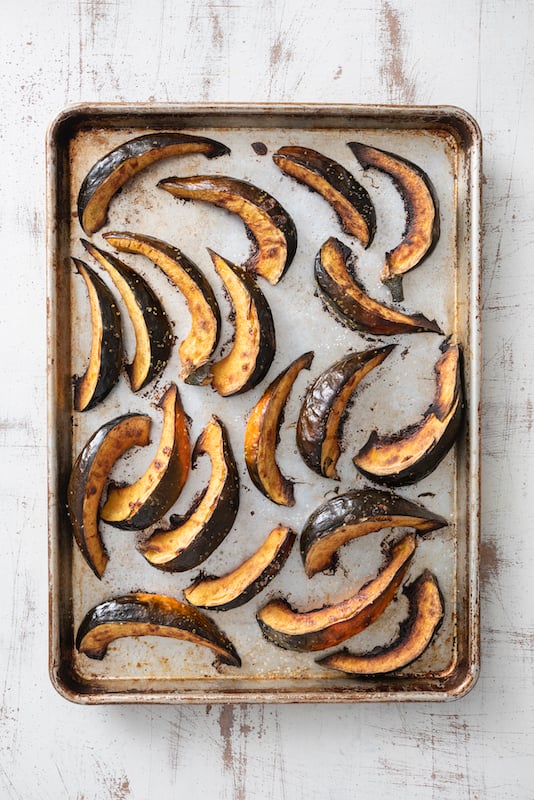 This dish is one of my favorites for fall time in general, but with Thanksgiving right around the corner, it's a no brainer that this will be on my recipe list for the big day. Acorn squash is one of my favorite squash because its mild buttery taste can accommodate almost any flavor you add to it, so go ahead and get creative with your spices!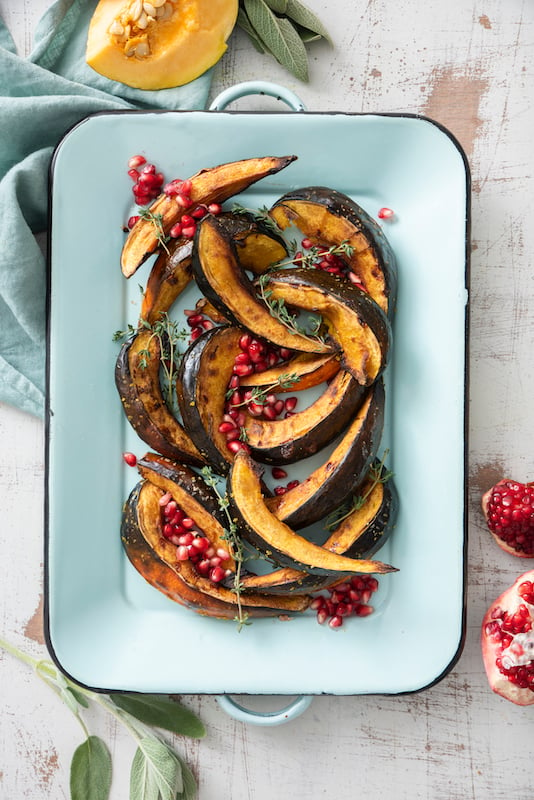 Butternut and pumpkin get all the squash love every year, it's time to give acorn squash its turn! Let me know in the comments your favorite kind of squash! If you don't have acorn squash you can also use delicata, kabocha or butternut squash. And as always, tag @weelicious on social media so I can see your creations!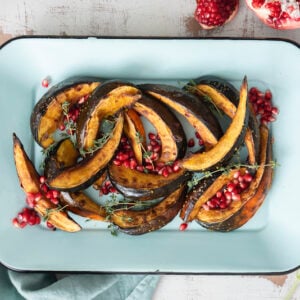 Roast Acorn Squash
Roast Acorn Squash is one of those dishes that makes you want to celebrate fall and it's bounty of fresh vegetables! 
Instructions
Preheat oven to 400 degrees and line a baking sheet with parchment paper.

Cut acorn squash length wise in half, then into wedges.

Place the squash wedges on a baking sheet, drizzle with olive oil and sprinkle with salt.

Drizzle the squash with maple syrup and toss to coat.

Bake for an additional 20 minutes or until tender.
Nutrition
Calories:
90
kcal
|
Carbohydrates:
18
g
|
Protein:
1
g
|
Fat:
3
g
|
Cholesterol:
10
mg
|
Sodium:
300
mg
|
Fiber:
2
g
|
Sugar:
6
g