Simple, easy and nutritious, these Roast Carrot Coins are the perfect addition to any meal. All you'll need are carrots, paprika olive oil and salt. That's it. Seriously!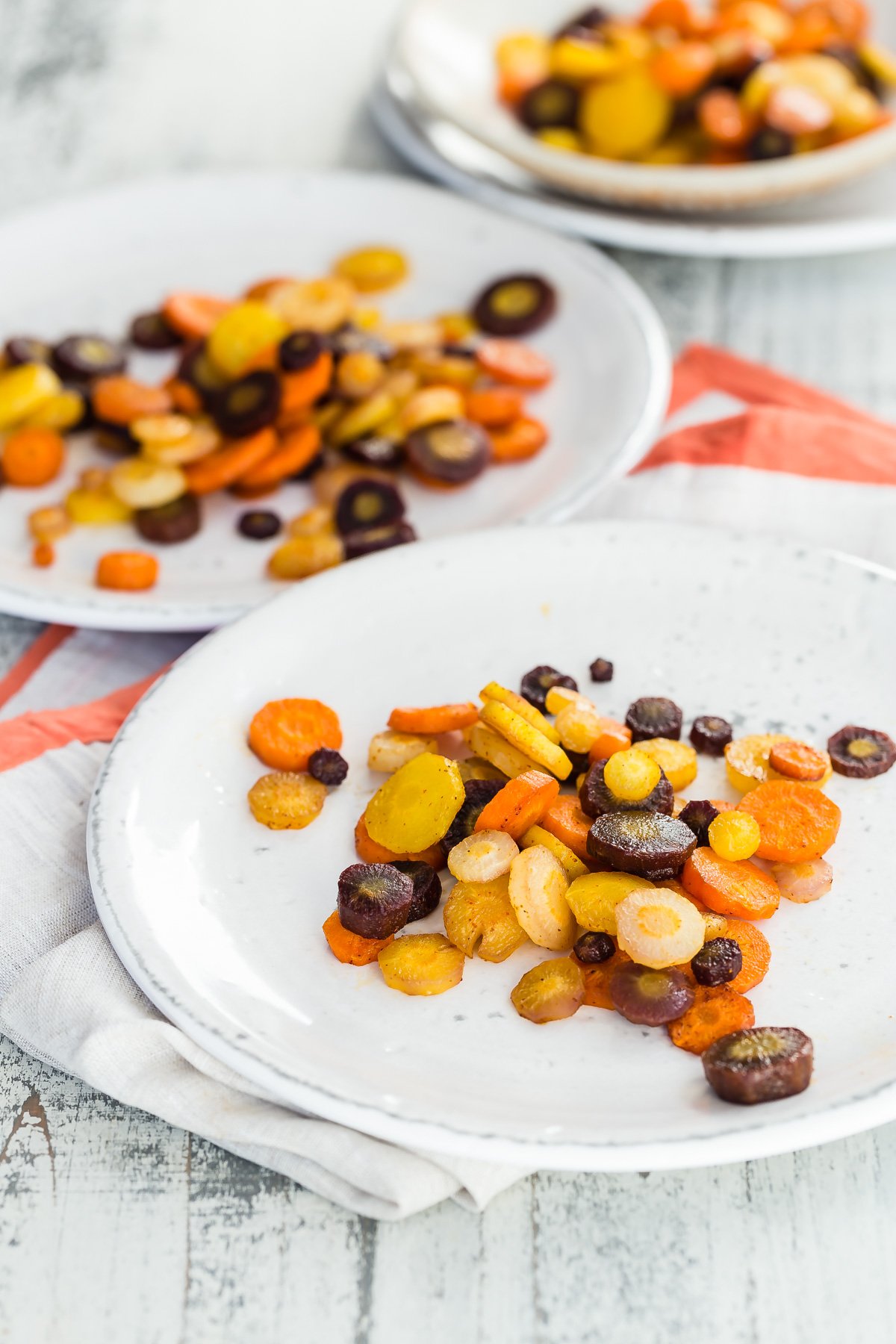 Every time I take the kids to my friend's house for a play date she serves steamed carrot coins for dinner. They're always tender and sweet and all of our kids love them. I think the coin shape makes them extra appealing to little ones and the bite size nature of them will have them eating more than they even realize!
I rarely think to make cooked carrots for dinner because I have such vivid memories of the waterlogged ones from my middle school cafeteria tray that always went untouched. Remember those? Limp, bland and quite sad looking.
When it comes to food, like with many things, first impressions can be so important. No wonder so many kids decide from a young age whether they do or don't like a certain food. It's why I focus so much on presentation and sparked to my friend's preparation.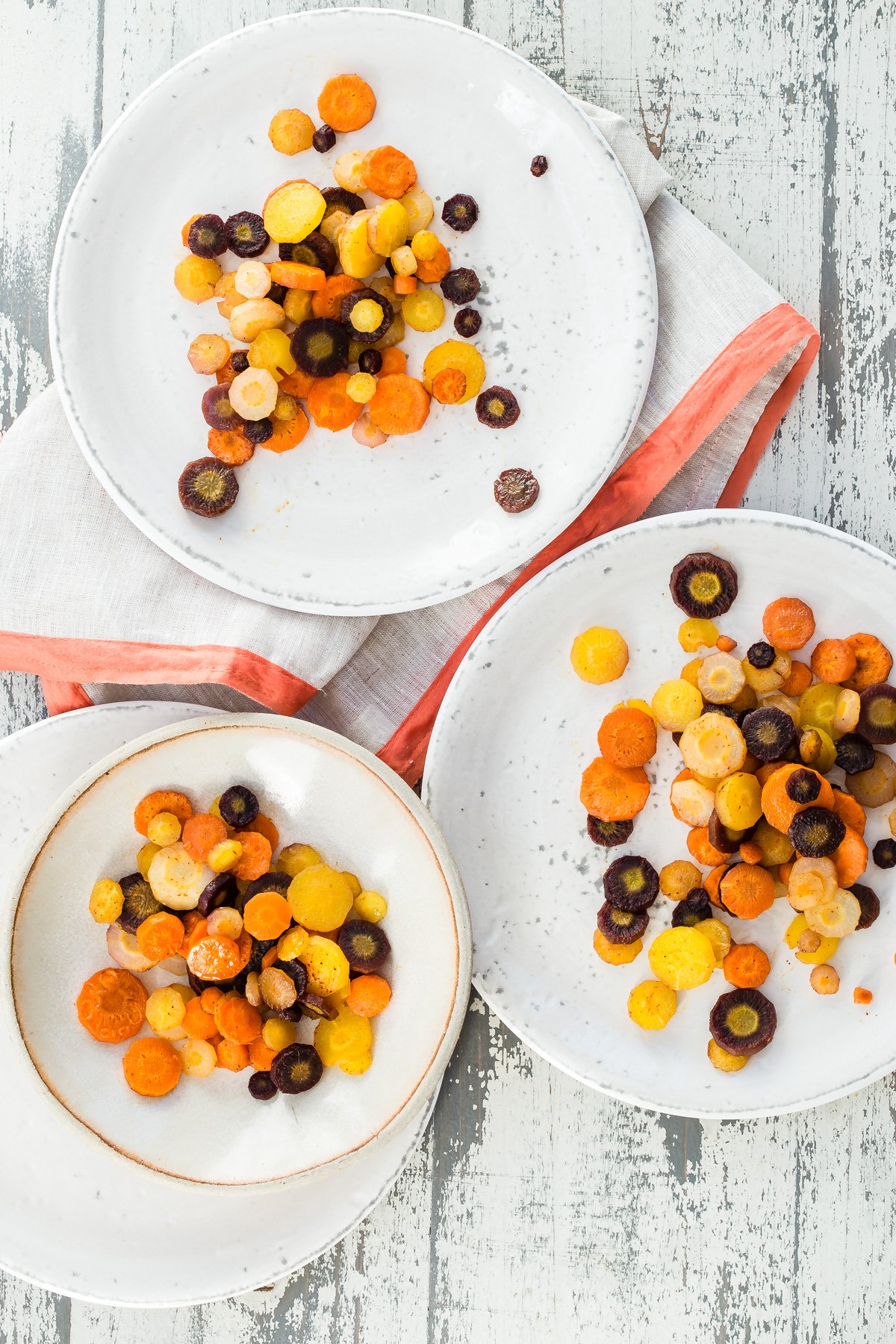 I bought some gorgeous carrots at the Farmers' Market last weekend and decided to give them a little extra lovin' by roasting them with a bit of seasoning. These carrots turned out nothing like the ones I grew up on, they're sweet from a bit of caramelization, bright orange and delicious.
I always knew that carrots provided a number of health benefits, but never realized how truly delicious they could be until later in life. Never will I look at a carrot the same way again. From loathing to absolute LOVING, I'm sure you and your family will feel the same way.
It's nice to know that you rediscover foods you grew up on (and may not have fond memories of) and see them in a whole new light!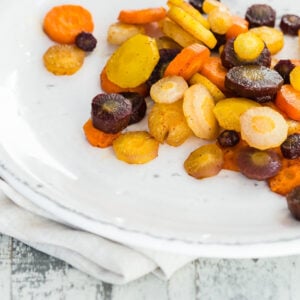 Roast Carrot Coins
Ingredients
4

Medium

Carrots, peeled and cut into coins, about 2 cups

1/4

Tsp

paprika

1

Tbsp

olive oil

1/4

Tsp

kosher salt
Instructions
Place all of the ingredients on a baking sheet and toss to combine.
Nutrition
Calories:
60
kcal
|
Carbohydrates:
7
g
|
Protein:
1
g
|
Fat:
3
g
|
Sodium:
200
mg
|
Fiber:
2
g
|
Sugar:
3
g