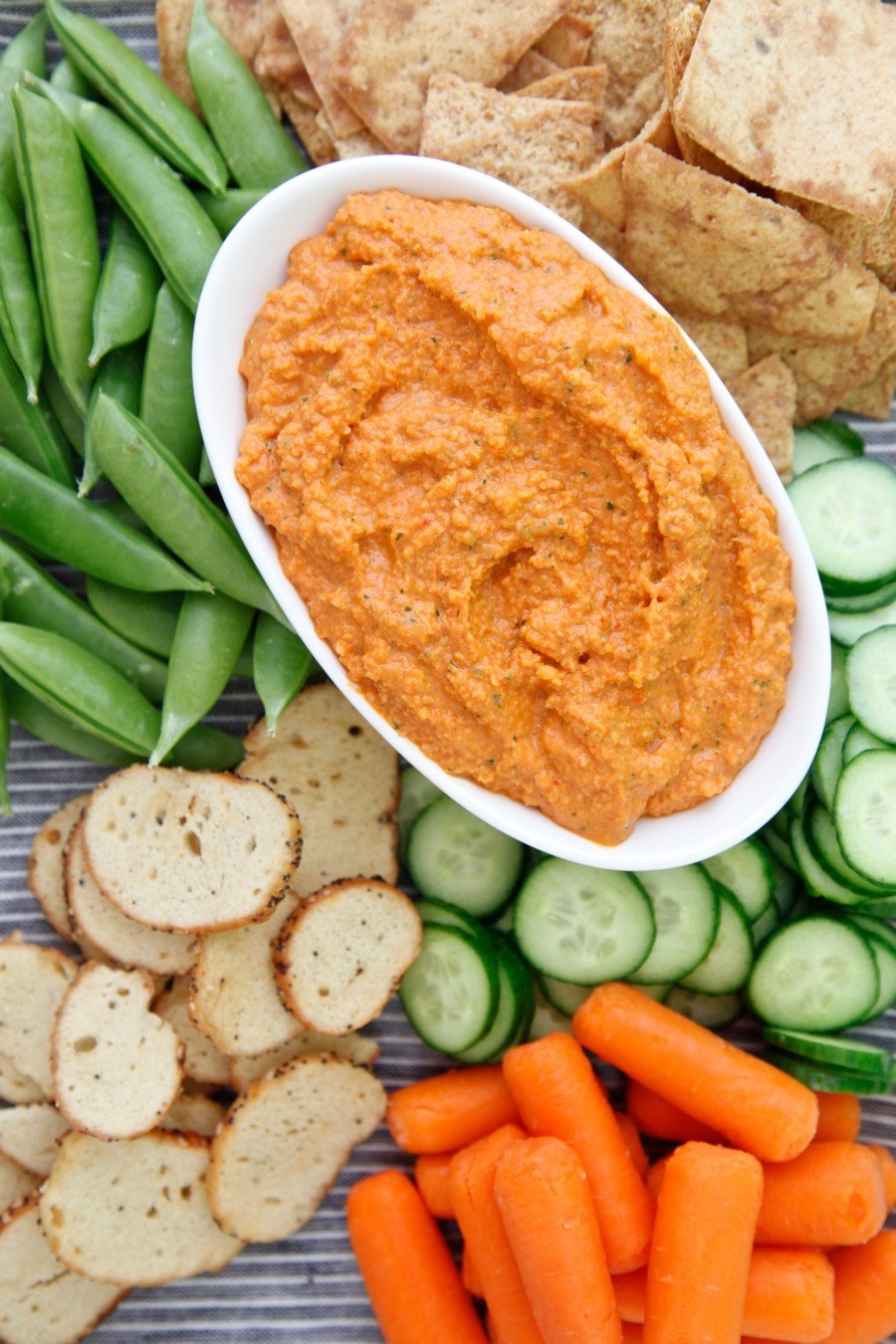 Pin
We're getting our Fourth of July on this weekend making this Roasted Red Bell Pepper Almond Dip!
A few months ago my friend, the exquisite Aida Mollenkamp, came over to our house for lunch with a big bowlful of her delectable bright red pepper Romesco dip in tow. We ate about half of it and she kindly offered me the rest to keep.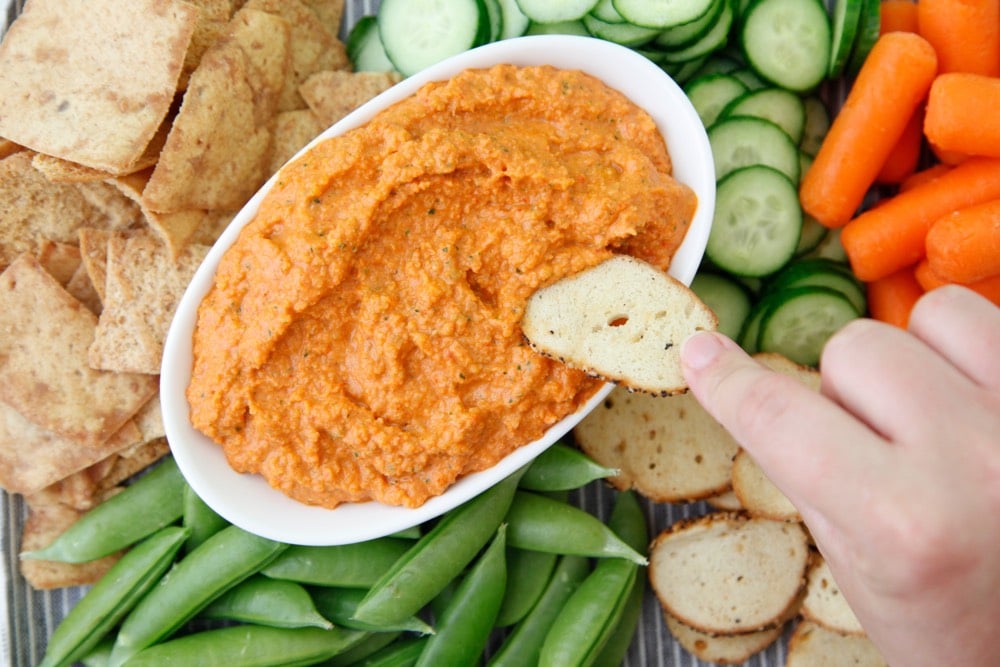 Pin
That night while the kids were hanging out waiting for dinner, I put the Romesco out with some steamed broccoli and they eagerly plunged into it. Hours later when my husband came home famished after work, he slathered a piece of grilled fish with Romesco and looked completely crestfallen when I told him that was the last of it. Ever since he has been asking me to remake it. Recently I saw some beautiful red Bell peppers at the farmer's market and bought them intending on making Aida's recipe for him, only to realize shortly after that I was missing a few key ingredients. However, having made the How to Roast a Bell Pepper Video I realized I had no excuses for not being inventive.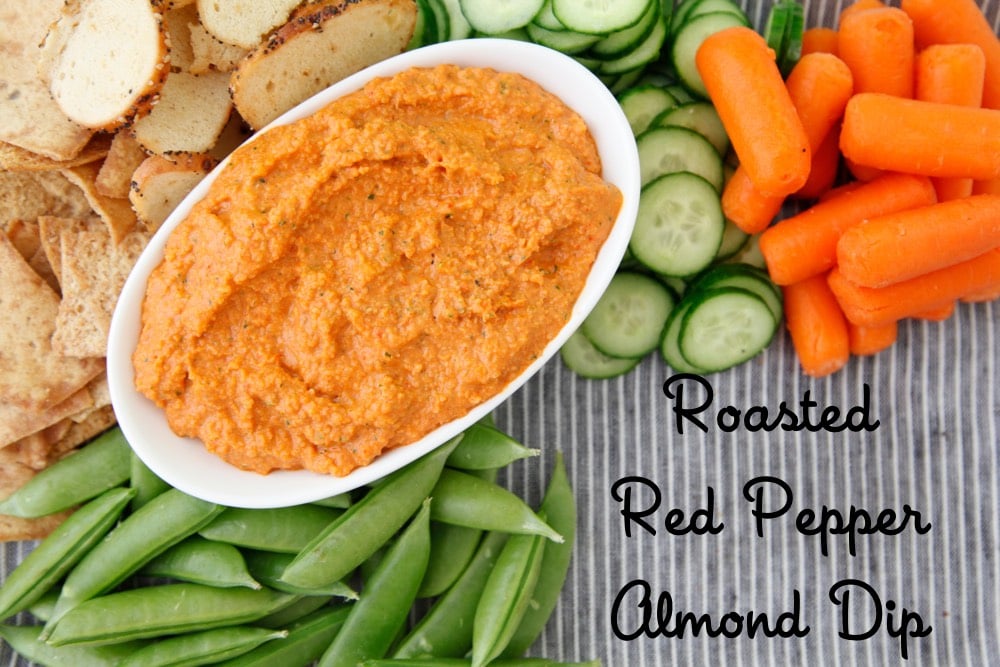 Pin
Playing off of Aida's original recipe (but with a few twists of my own) I created this Roasted Red Pepper Almond Dip. It's thick, creamy and the perfect sauce, dip or topping for everything from veggies, to bread, to chicken. It's also a great way to put a fun flavor twist on your holiday weekend!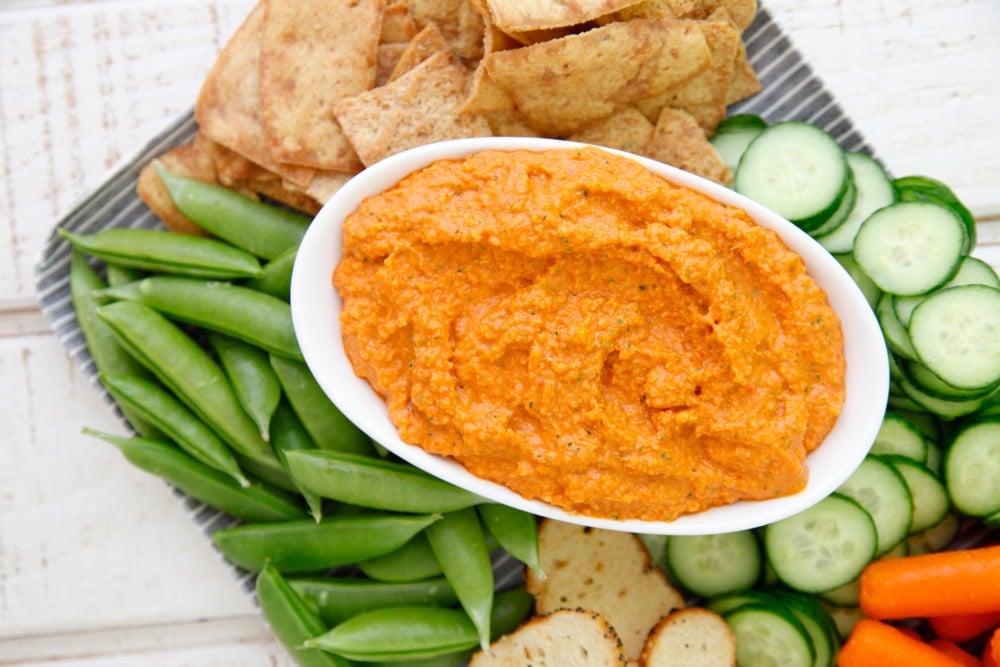 Pin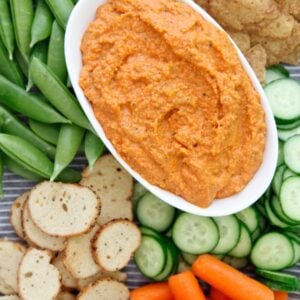 Roasted Red Pepper Almond Dip
Ingredients
1/2

inch thick slice

crusty bread (about 1/2 cup roughly chopped)

2

roasted

red bell peppers, or 1 12-ounce jar

1

cup

toasted slivered almonds

1/4

cup

italian parsley leaves

2

garlic cloves

2

tablespoons

extra virgin olive oil

1

tablespoons

red wIne vinegar

1/2

teaspoon

smoked paprika

1/2

teaspoon

kosher salt
Instructions
Place the roughly chopped bread in the food processor and pulse for about 30 seconds to chop a little more finely.

Add the remaining ingredients to the food processor and pulse until smooth.
Nutrition
Calories:
250
kcal
|
Carbohydrates:
13
g
|
Protein:
7
g
|
Fat:
20
g
|
Sodium:
320
mg
|
Fiber:
5
g
|
Sugar:
4
g