This Simple Roast Turkey Breast is the perfect recipe for a smaller Thanksgiving get together.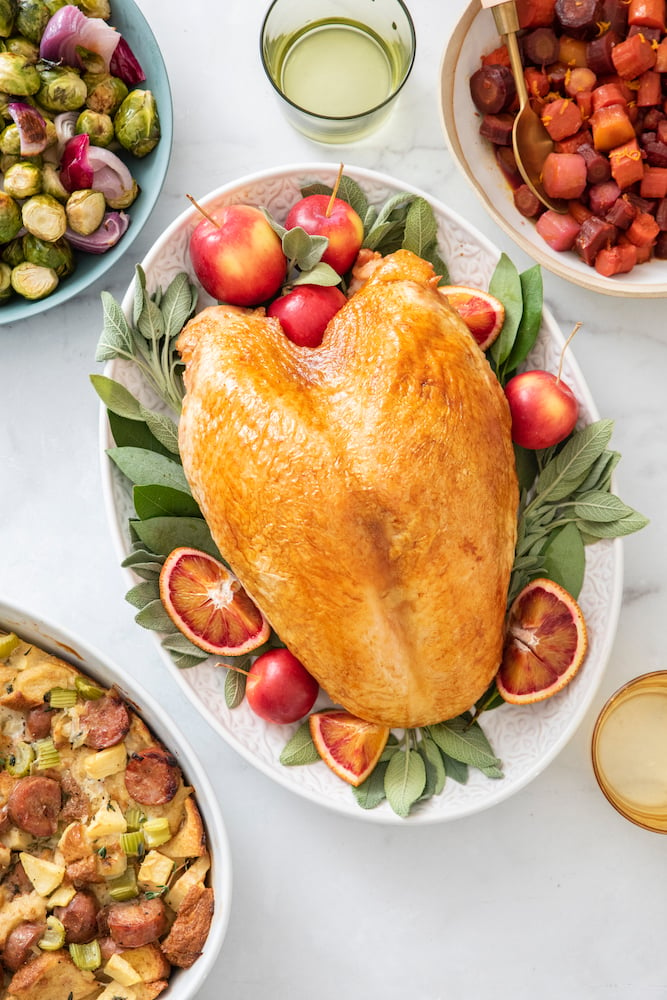 If you know me well enough, you know that my favorite meal is a Thanksgiving turkey dinner. Even in the heat of summer, I've been known to show up with Kenya at my favorite Los Angeles deli to sit at the bar and dive into their turkey platter with an extra side of cranberry sauce. For the nights that I don't have the time or patience to cook up an entire turkey myself (which is pretty much ALL the time), I just buy a turkey breast to whip up in no time flat.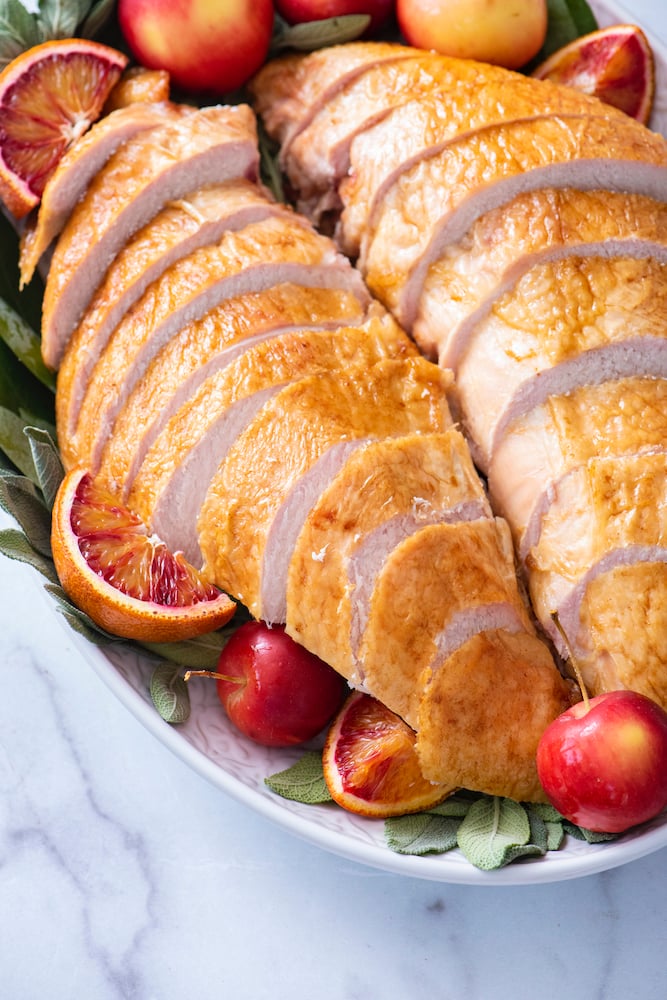 If you're preparing Thanksgiving dinner for a small group, this recipe is for you! In less then 90 minutes you can have a juicy, healthy turkey breast that your family will rave about. Sure that means no Flinstones-sized drumsticks or wishbones on your table, but other than that it will be 100% Thanksgiving.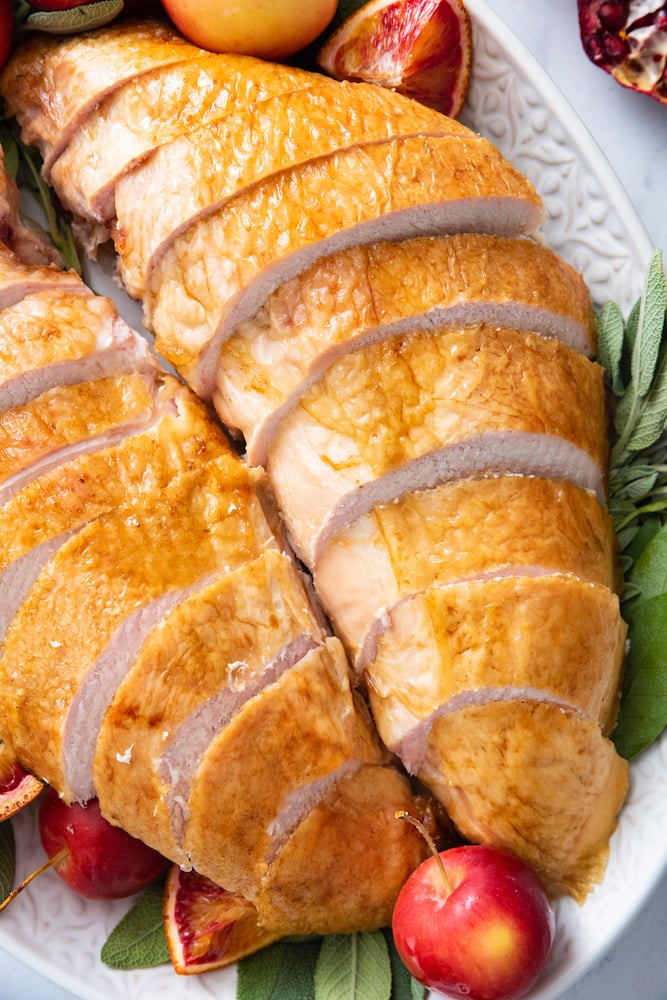 This recipe is super simple, cost effective (just over $15 — not bad for an organic turkey) and makes dinner for 4-6 people. When we made it, we even had leftovers for sandwiches the next day. Which let's admit… leftovers are the best part of Thanksgiving dinner, right??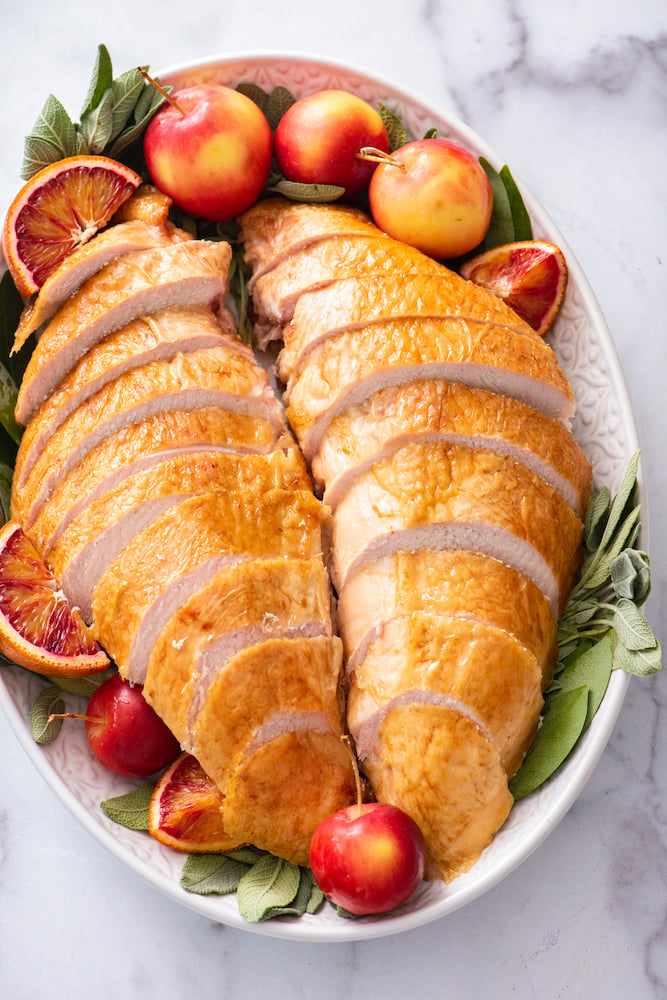 Of course, don't forget the sides! The Thanksgiving turkey might be the "star" of the show, but the sides really make any turkey shine! There are so many yummy Thanksgiving recipes on Weelicious like Kids Apple Sausage Stuffing, Sweet Potatoes in Orange Cups and Sweet Potato Cakes, Roasted Balsamic Brussels Sprouts, Green Bean & Bacon Saute and so so much more!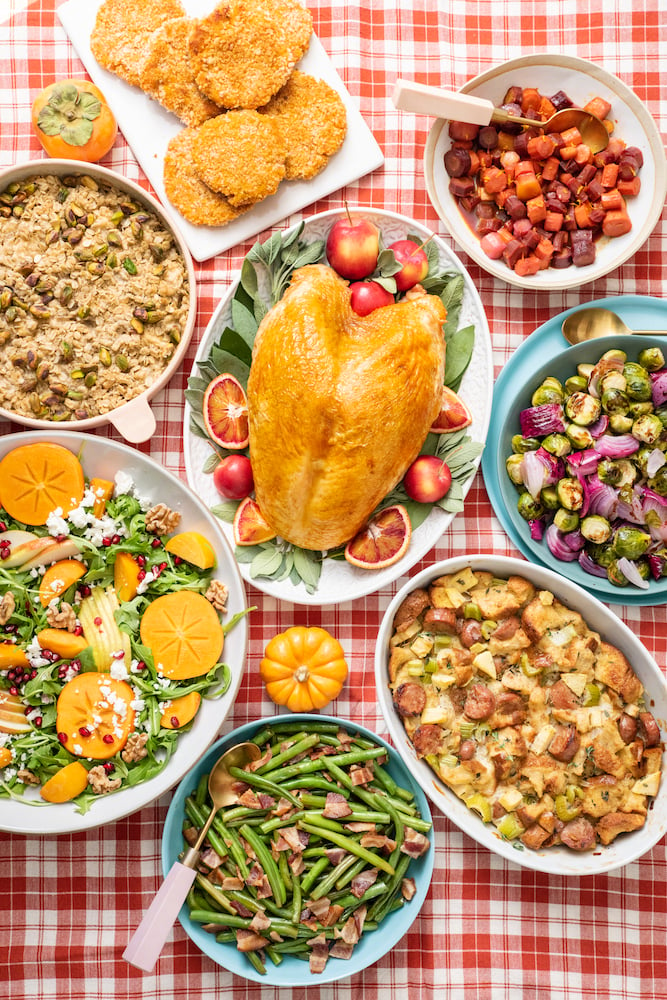 Thanksgiving is a little different this year, for sure, but one thing we can still do is gather around the dinner table with our family and be thankful for that. Happy Thanksgiving!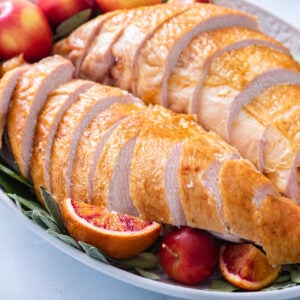 Simple Roast Turkey Breast
Ingredients
1

4-5 pound turkey breast, bone-in skin-on

1

tablespoon

butter, softened

2

teaspoons

fresh thyme, chopped fine

1

teaspoon

lemon zest, chopped fine

1/2

teaspoon

garlic powder

1

teaspoon

salt, divided

1

teaspoon

oil
Instructions
Preheat oven to 425 degrees.

In a bowl make a paste with the butter, thyme, lemon zest, garlic powder and 1/2 tsp salt.

Carefully separate the skin from the meat over the breast and rub the meat with the butter mixture under both breasts.

Place the turkey on a sheet pan (I cover my pan with foil) and rub the turkey with the oil and 1/2 tsp of salt.

Bake for 30 minutes and then reduce the oven temperature to 325 degrees.

Bake for an additional 50 minutes or until an instant read thermometer in the thickest part of the breast registers 160 degrees.

Remove turkey breast from the oven and allow to rest for 15 minutes.
Nutrition
Calories:
420
kcal
|
Carbohydrates:
16
g
|
Protein:
65
g
|
Fat:
9
g
|
Cholesterol:
170
mg
|
Sodium:
4230
mg
|
Fiber:
2
g
|
Sugar:
13
g