Green Bean and Bacon Saute is one of the most classic side dishes you can make.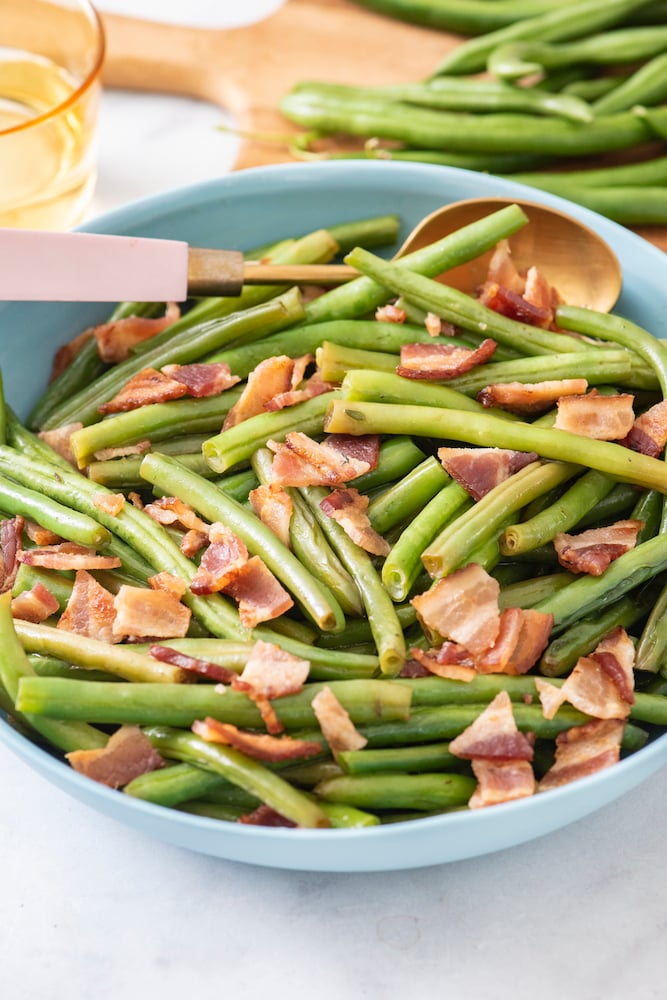 Even though Gemma is only 5, she's a great eater. In fact, she eats just about everything I put in front of her. Having said that, of course there are days when she requires a little (or a lot of) nudging. On those occasions, I make a game of it. I love to take broccoli, asparagus and especially green beans and get her to pretend our teeth are little chewing machines. We "turn on our motors" and chew up our food, watching it all disappear.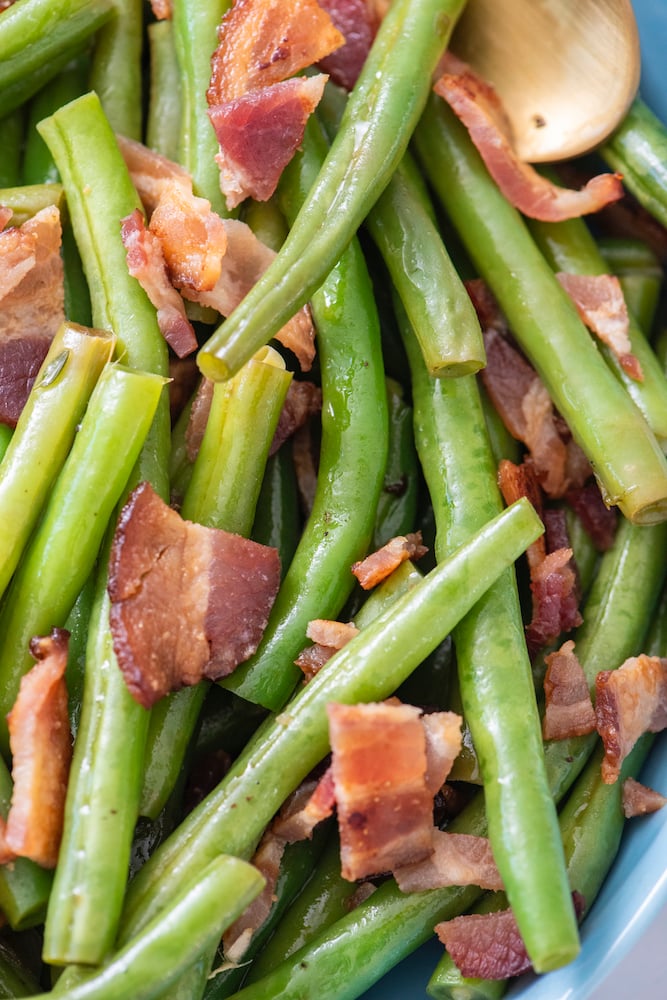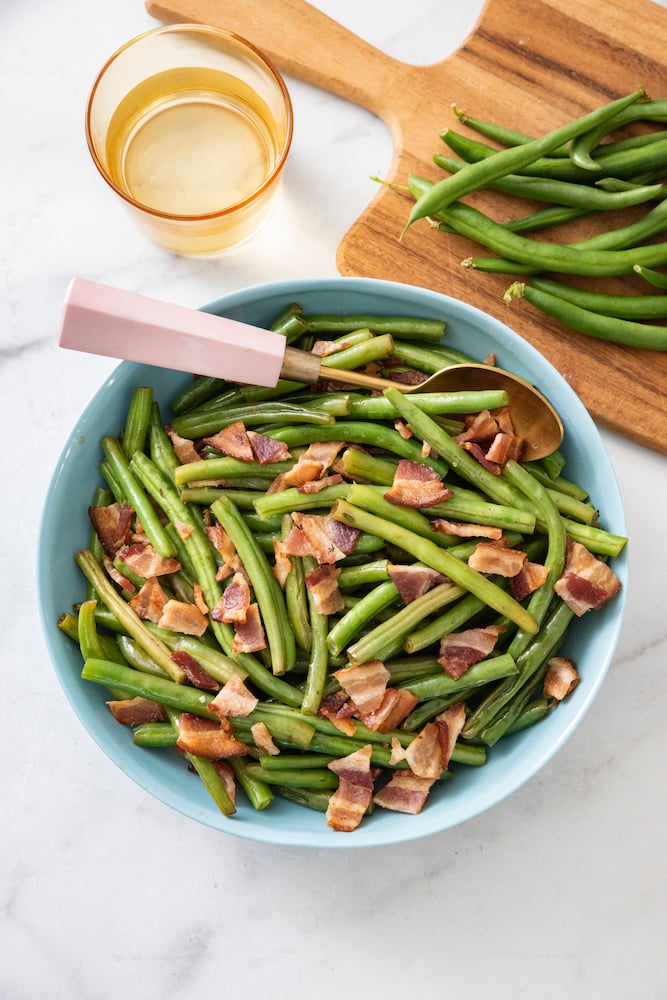 For the holidays, I knew this dish would be a huge hit for our "machines" to chew. Green beans are plentiful at the farmers market right now. Just by sautéing a bit of bacon and adding a dash of honey and Worcestershire sauce to green beans, you can turn a simple side dish into something special that everyone will love — no nudging needed.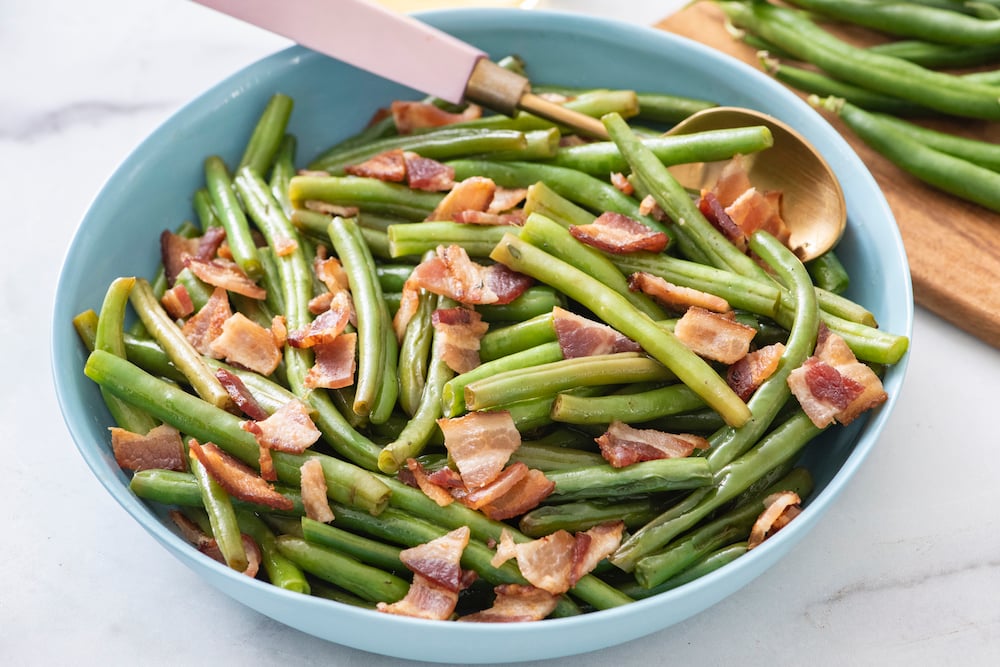 Green Beans are a great addition to any diets because they contain many essential vitamins, including folate, Vitamin C and Vitamin A! They're a tasty go-to for us for an easy weeknight side. They also look beautiful on a Thanksgiving dinner table, so they'll be on our menu again this year!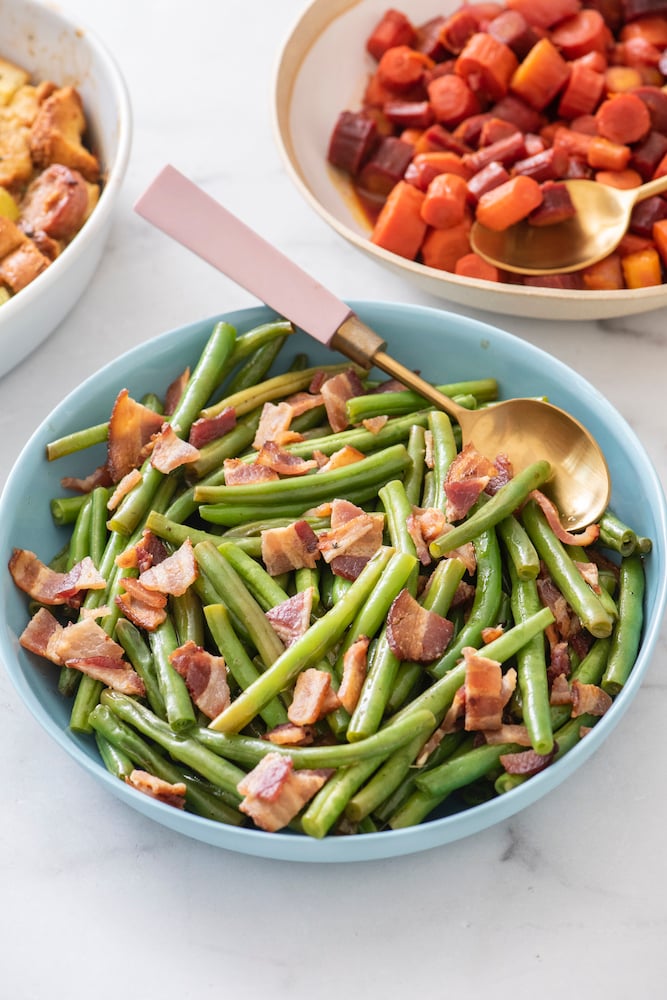 Thanksgiving, for me, is all about the sides. While the turkey should absolutely get a lot of love on Thanksgiving, I can't wait to have these green beans along with Orange Glazed Carrots, Kids Apple Sausage Stuffing, Sweet Potatoes in Orange Cups and Pear and Pistachio Crisp for dessert. Thanksgiving is my favorite meal of the year!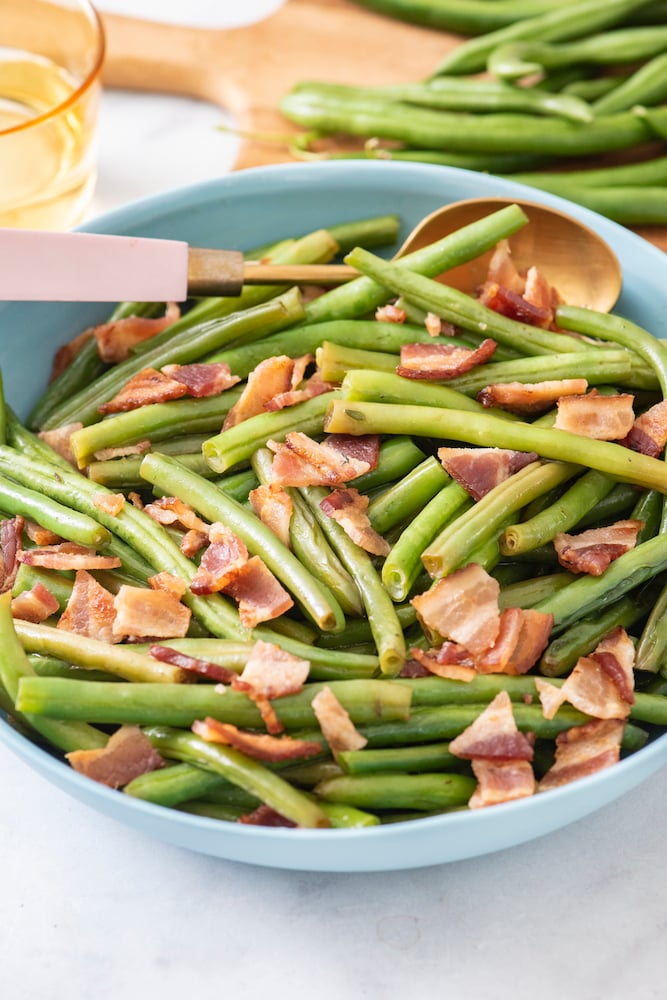 This dish might seem simple and boring, but sautéing the green beans with the bacon, honey and Worcestershire take it up a notch! You'll be making these multiple times a week throughout the year, not just for Thanksgiving!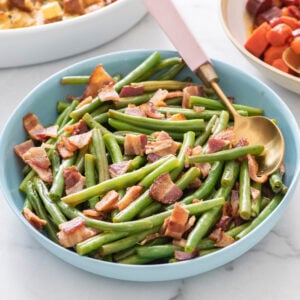 Green Bean and Bacon Saute
Green Bean and Bacon Saute is one of the most classic side dishes you can make.
Instructions
Cook bacon in a large saute pan over medium heat for 5 minutes or until beginning to crisp.

Add the green beans, salt and stir to coat.

Cover the beans and cook for 8-10 minutes or until tender.

Add the honey and Worcestershire sauce, stir and cook for an additional 2 minutes.
Nutrition
Calories:
130
kcal
|
Carbohydrates:
13
g
|
Protein:
8
g
|
Fat:
6
g
|
Cholesterol:
15
mg
|
Sodium:
670
mg
|
Fiber:
3
g
|
Sugar:
8
g