I love homemade cookies, especially during the holidays. These Molasses Roll Out Cookies may have the same appearance as gingerbread and a similar depth of flavor, but they're a lot milder. Not to mention, seriously addictive. It's also the perfect time of year to make these, so what are you waiting for?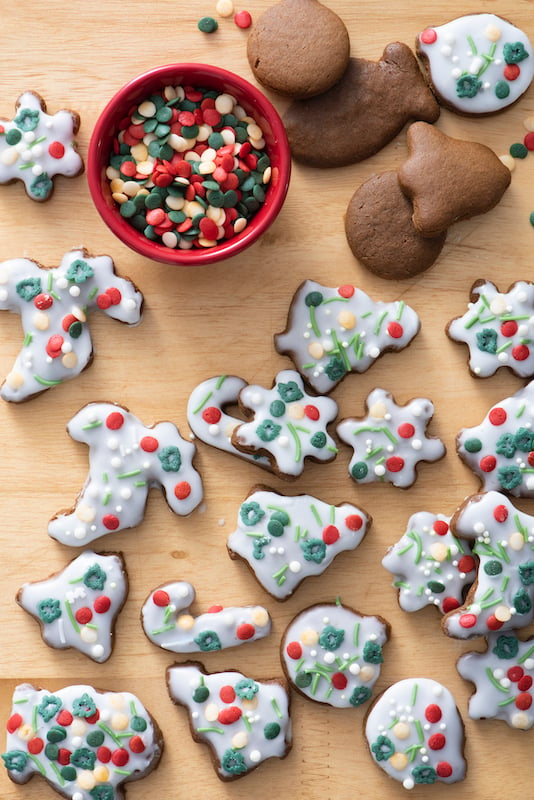 Kids can go through some picky stages. For years Chloe adored spices, but recently she's been on a spice boycott. For instance, it used to be that she couldn't get enough cinnamon in her oatmeal. Now however, any time that I get out the cinnamon she responds with a scowl and says she doesn't want it!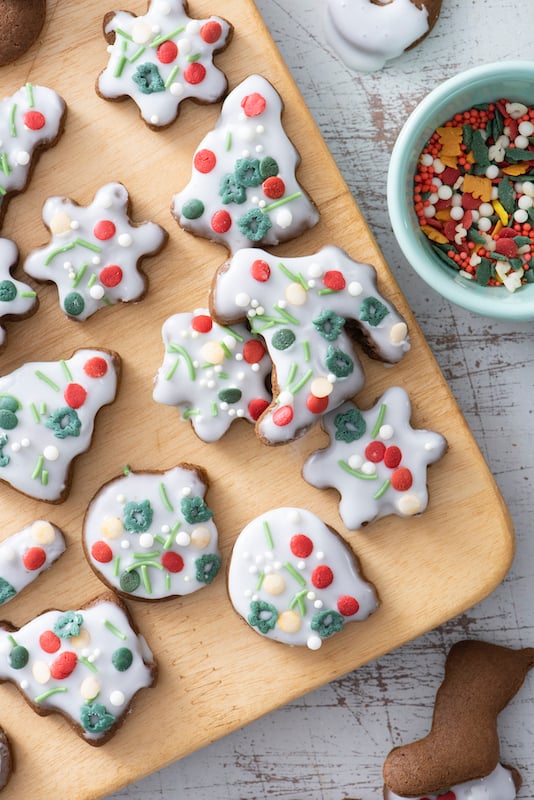 Cinnamon isn't the only spice Chloe has been pushing back on recently, so the other day when I was in the holiday groove, instead of making my beloved Gingerbread Cookies — which feature four spices (cinnamon, nutmeg, ginger and clove) and get most of their sweet flavor from molasses — I dropped the spices completely and made these Molasses Roll Out Cookies. I first started using molasses as a sweetener for my kids' cooking when they were babies since molasses are packed with iron. They also happen to feature a rich, vibrant flavor which can stand on their own and take the starring role in these cookies.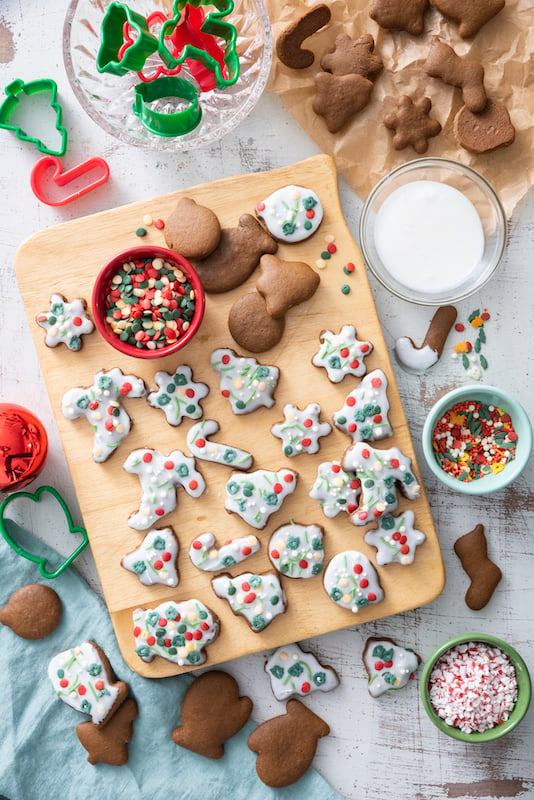 Most roll-out doughs like the ones for sugar cookies and gingerbread need to be refrigerated before you can roll them out and use cookie cutters. Not this dough. It is so easy to make and because you can roll it out immediately, it's perfect for those spontaneous cookie baking sessions when your kids want to make cookies now and not have to wait until the dough has sat long enough in the fridge.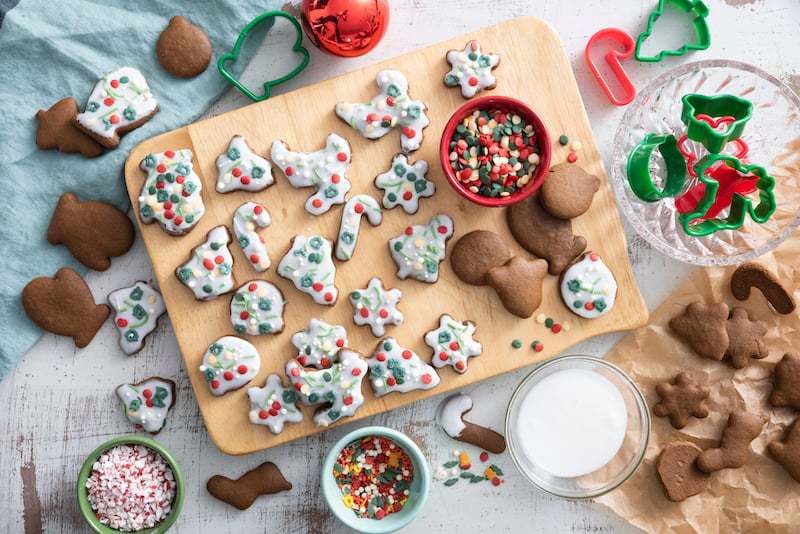 Wanting more roll out cookie recipes? Try my Gingerbread Cookies or Gluten-Free Sugar Cookies!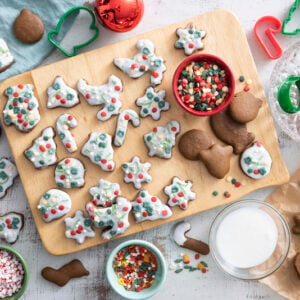 Soft and Sweet Molasses Roll Out Cookies
These Molasses Roll Out Cookies may have the same appearance as gingerbread cookies and a similar depth of flavor, but they're a lot milder and perfect for kids!
Ingredients
2

cups

all purpose flour

1/2

teaspoon

kosher salt

1/2

teaspoon

baking soda

1/4

cup

unsalted butter, at room temperature

1/4

cup

packed dark brown sugar

1

large

egg

1

teaspoon

vanilla extract

1/4

cup

unsulphered molasses
Instructions
In a bowl, whisk together the flour, baking soda and salt and set aside.

In the bowl of a standing mixer, or with an electric mixer, cream together the butter and sugar until light and fluffy, about 5 minutes.

Add the egg, vanilla and molasses, and mix until combined.

Gradually add the dry ingredients to the wet until just combined.

Roll out the dough between two pieces of parchment paper to 1/2 inch thick for softer and chewier cookies. Roll them thinner for crispier cookies.

Cut out with cookie cutters and bake for 8-10 minutes for small cookies 12-14 minutes for larger cookies.
Video
Nutrition
Calories:
100
kcal
|
Carbohydrates:
17
g
|
Protein:
2
g
|
Fat:
3
g
|
Cholesterol:
15
mg
|
Sodium:
105
mg
|
Sugar:
6
g