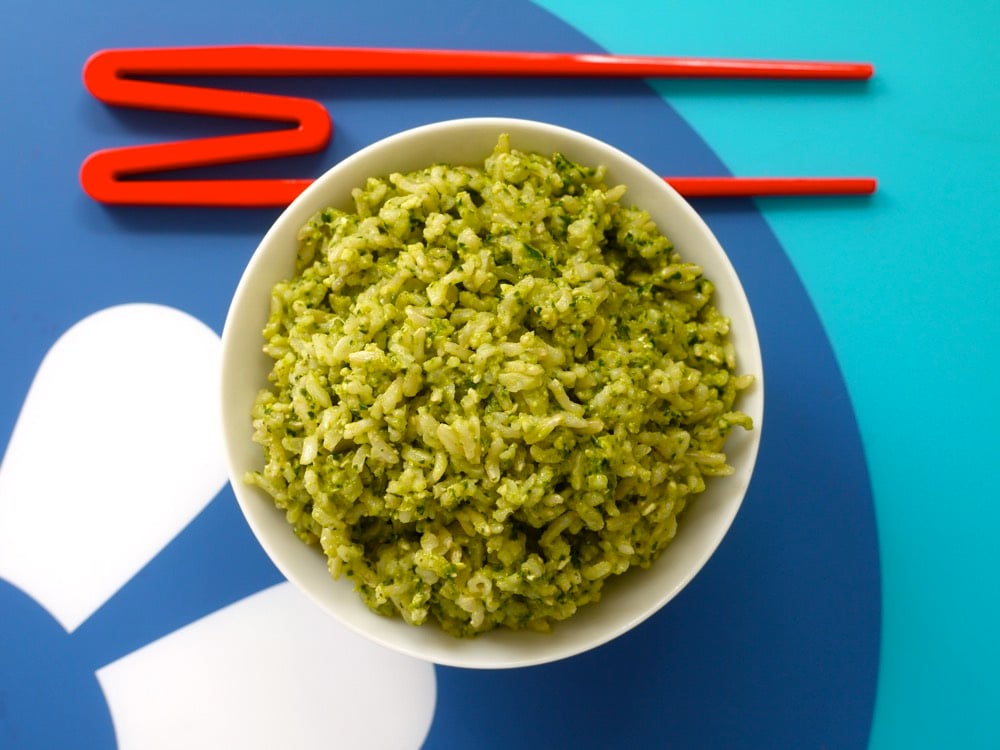 My greens obsession continues!
Can it be challenging to get kids to eat their greens? At times, absolutely. But it can really make a difference when you use your greens in creative ways.
Consider pesto. If your little one has an aversion to the color, I say get her involved in making it with you by letting her measure, dump and turn on the food processor. Sure it might make a bit of a mess in the kitchen, and you may have to do a little cajoling here and there, but I promise that when you're done and your youngster can taste how flavorful her creation turned out, that "no green food" face is going to be replaced with a big smile.
And don't forget to double the recipe so you always have extra spinach pesto on hand. I find it to be a lifesaver at mealtime. Just store the extra in freezer cubes and all you have to do is defrost one, toss it with pasta, rice, fish or chicken and voila, you have an effort-free meal in minutes!
Spinach Pesto on Rice
Instructions
Place all of the ingredients in a food processor and blend until smooth.

Stir into rice and serve.

* Can also be mixed into cooked pasta, fish or chicken.
Nutrition
Calories:
160
kcal
|
Carbohydrates:
2
g
|
Protein:
2
g
|
Fat:
16
g
|
Cholesterol:
5
mg
|
Sodium:
520
mg
|
Fiber:
1
g