The Ultimate Thanksgiving Party Platter! I basically have a one track mind this year and it revolves around putting my favorite foods, family and friends in one place.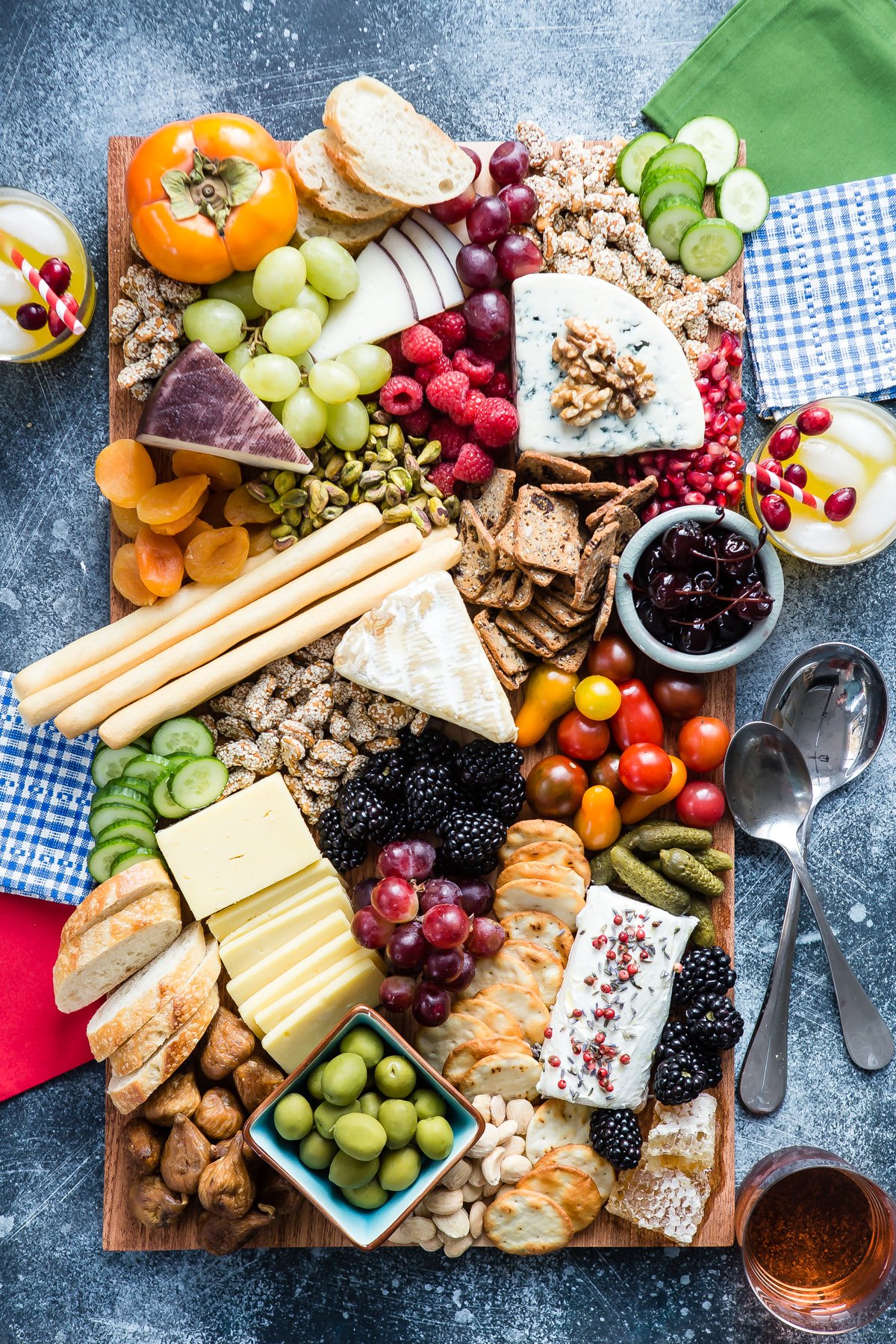 Thanksgiving is all about the cheese, right?! Or is it the turkey? You need some serious appetizers while waiting for that bird to finish cooking.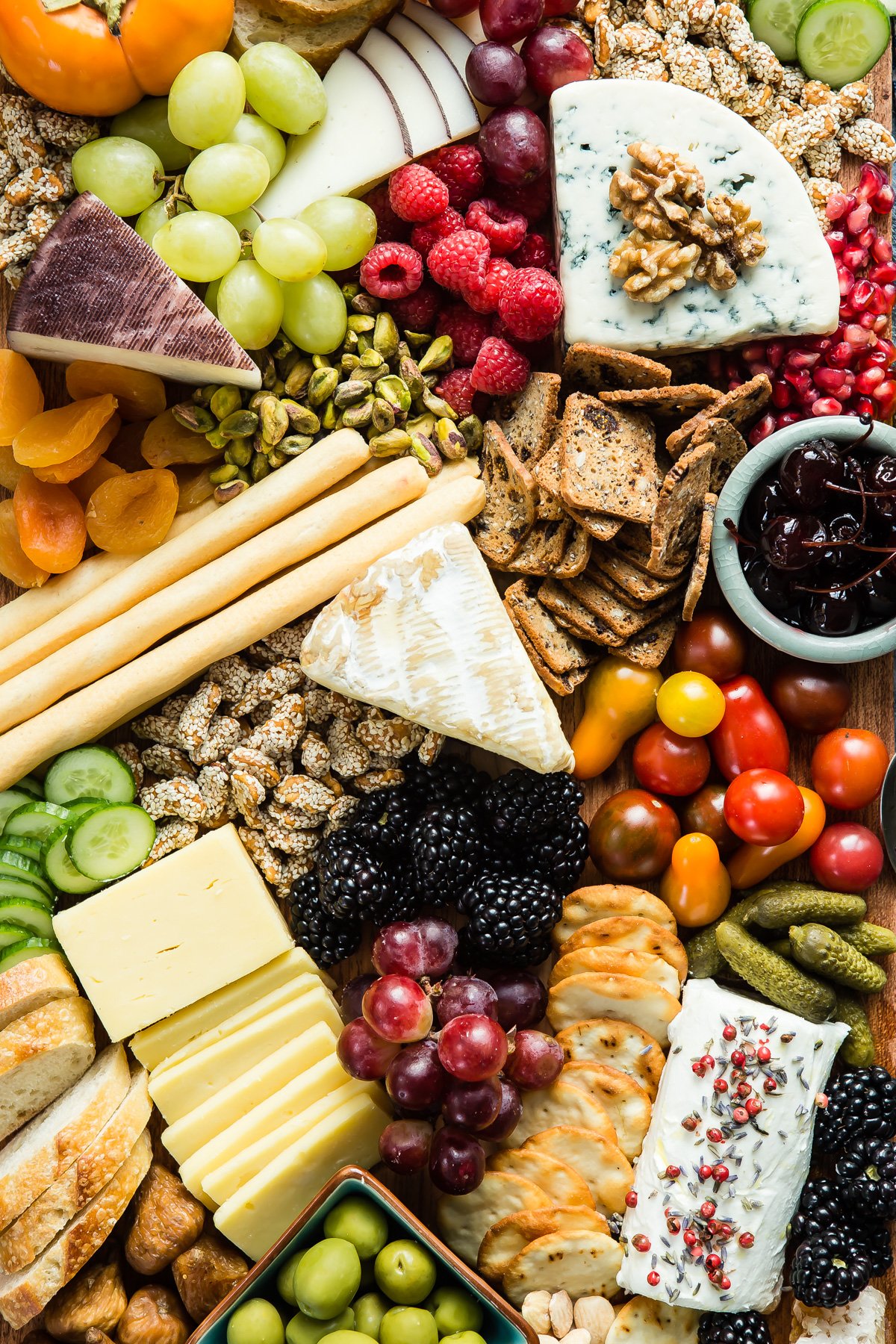 A beautiful party platter is exactly what you've been looking for. You put a little of this and little of that all in one place. Your guests can graze all they want and fill up on their favorites.
What will you add to your Thanksgiving party platter?! I'd love to read your ideas in the comments below.
Ultimate Thanksgiving Party Platter
Ingredients
brie

manchego cheese

goat cheese

blue cheese

aged cheddar cheese

baguette, sliced

bread sticks

dried apricots

dried figs

cashews

sesame coated almonds

pistachios

grapes

blackberries

persimmons

pomegranate seeds
Instructions
Arrange the large items first to anchor the platter.

2. Chop the fruits and veggies into bite sized pieces and arrange decoratively around the board along with the remaining ingredients.

Contrast is key. Try to place dark foods next to light foods to add variety.