From Kenya and Chloe's first taste of challah bread years ago they were totally hooked! It's soft texture, buttery taste and beautiful braid made them instantly hooked. Traditionally, Challah, a Jewish braided bread is served at the three Sabbath meals, Friday night, Saturday lunch and late afternoon. When thinking about what I wanted to serve as a special treat when our family celebrates Hanukkah this year I thought about how much the kids would love Challah Bread Pudding.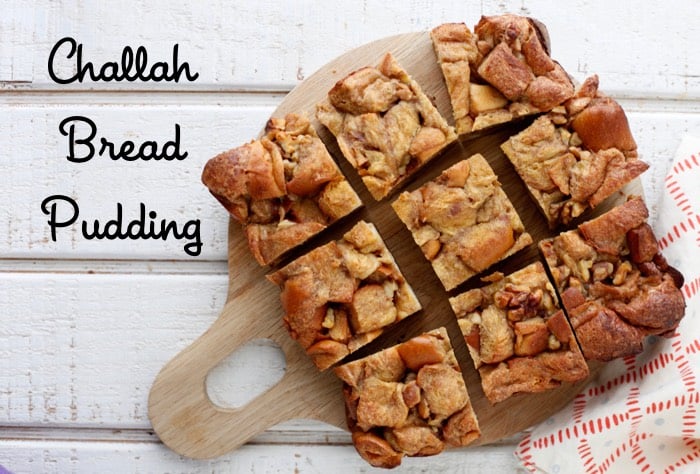 After a meal of Roast Chicken and Zucchini or Potato Latkes I know the kids will freak out to have bowls of this luscious dessert offered to them. The best part is that you can serve it as a dessert or scrumptious breakfast during this holiday season.
The recipe takes no time to prepare and is a great use of leftover bread as the creamy mixture it's baked in soaks into the bread as it cooks making it super soft inside with a nice crust on the outside. Served with maple syrup, honey, whipped cream or on it's own you've got a unique dish at this time of year that will make your family think you're a super star!