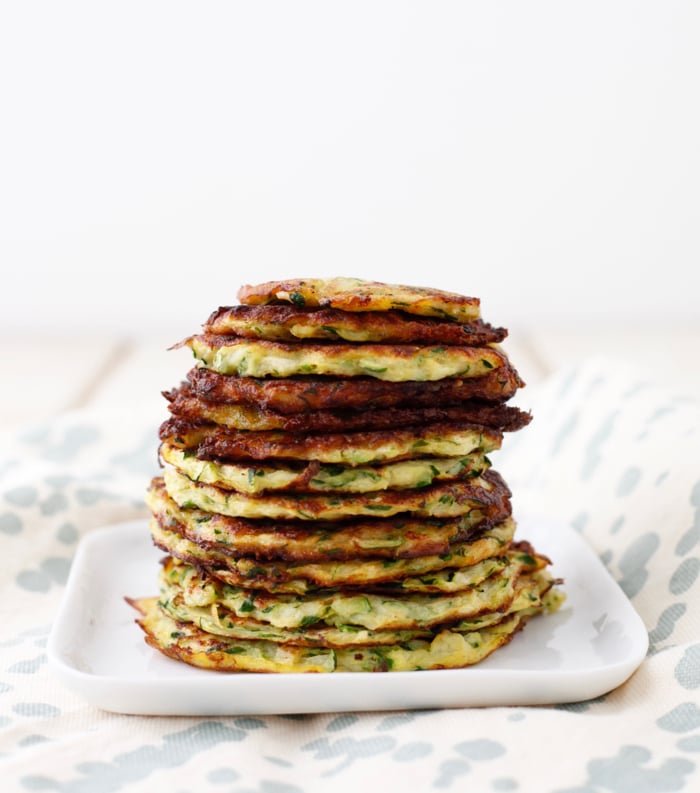 Pin
You're probably only days away from preparing tons of delectable Thanksgiving recipes. This time of year is golden for those who love to cook! I try to stay in the moment, but I'm already thinking about all the Hanukkah dishes we'll be making from December 6th-13th this year. There are a few traditional recipes we make during these eight nights like Rugelach (which I made with Kenya and Chloe's classes several years in a row), Missouri Cookies, Matzah Brei, Poppy Seed Sugar Cookies, Mini Matzah Balls Soup and Nut-Free Matzah Sandwiches, but the kids all time favorite are latkes. In fact, if I made latkes 365 days a year I know the kids would be over the moon!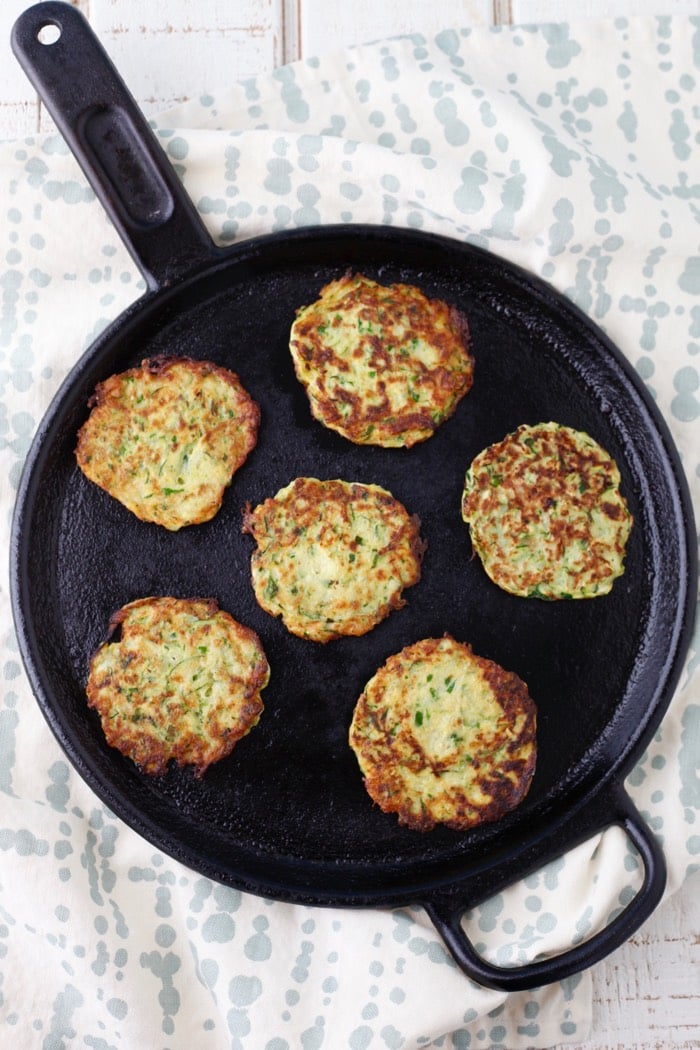 Pin
Most people have tried Potato Latkes topped with tons of apple sauce and sour cream, but there are also variations on the idea like these Carrot Parsnip and Sweet Potato Latkes. They're super easy to make, are packed with vegetables, crispy inside and tender outside. The best part is that you can pick them up with your hands, so they're easy for little kids too.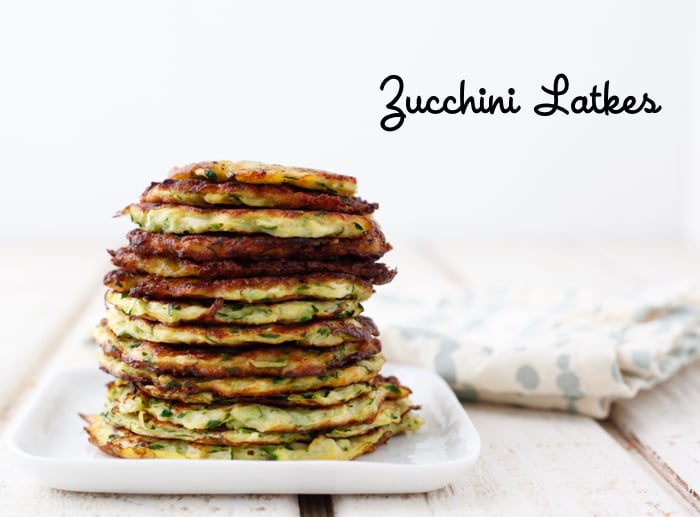 Pin
This year I'm making Zucchini Latkes to switch things up. I've made 2 batches in the past few weeks and we ate every last one… and this recipe makes a bunch! They're so darn tasty and a great way to round out your holiday menu!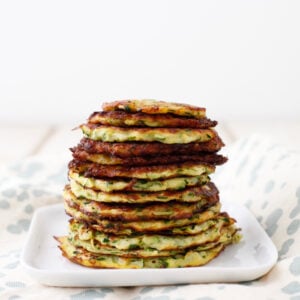 Zucchini Latkes
Ingredients
4

large

zucchini

1/2

teaspon

kosher salt

1

large

egg, whisked

2

tablespoon

flour

oil
Instructions
Grate the zucchini on the large side of a box grater. Place the grated zucchini in a strainer placed over a bowl. Sprinkle the zucchini with salt and toss to combine. Let the zucchini sit for 10 minutes to drain. After 10 minutes, squeeze out as much excess liquid as you can from the zucchini.

Toss the drained zucchini with the flour and the whisked egg to coat.

Add a thin coating of oil in the bottom of a sauté pan over medium heat.

Using an ice cream scoop or a 2 tablespoon measure, place the mixture in the oil, and press down to form a flat circle. 5. Cook latkes for 2-3 minutes on each side, until golden. Remove to a paper towel-lined plate to drain.