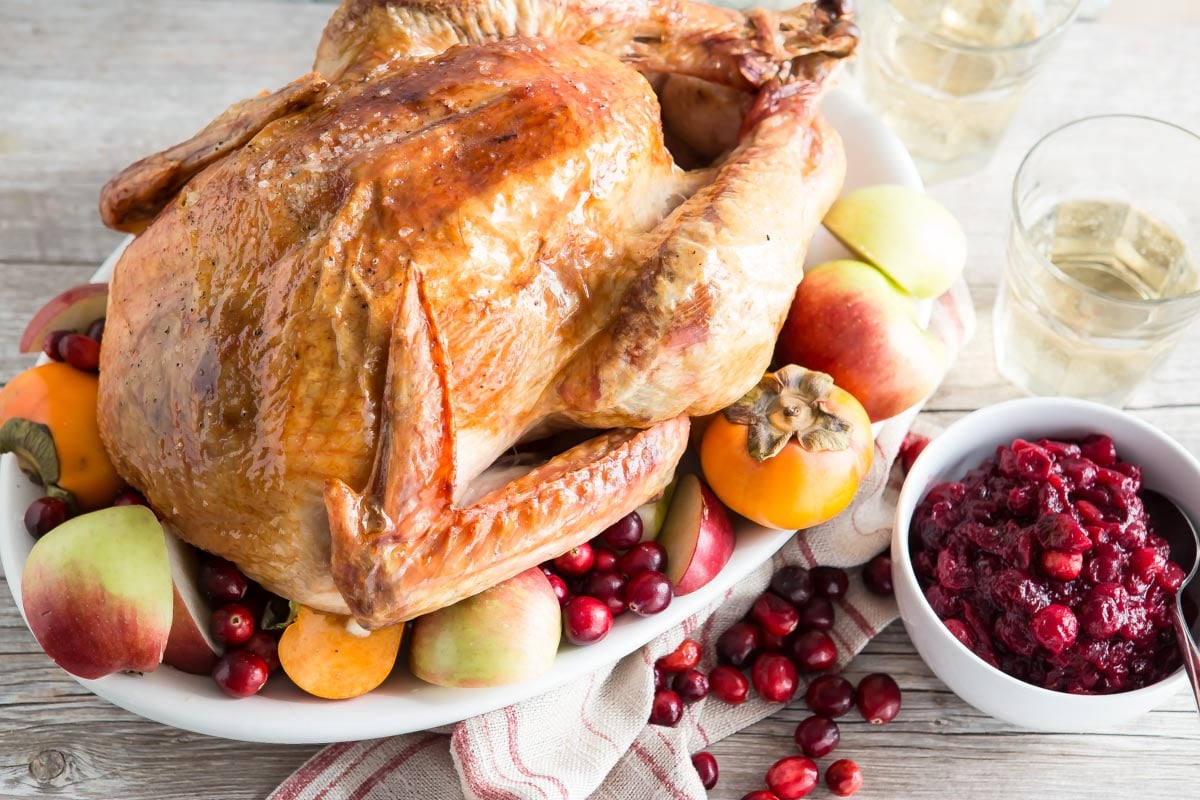 Nothing gets me more excited than my favorite holiday, Thanksgiving! Admittedly I can get pretty darned enthusiastic about a lot of things. When it comes to the stuff I like, I compare myself to a Labrador puppy — a lot of jumping around, tail wagging, and yapping — but when it comes to preparing a great big Thanksgiving meal, my usual joy transcends to a monumental level of culinary singing and dancing. It's as if my inner, turbocharged Martha Stewart emerges and takes over for a week.
While I generally have a desire to come up with new holiday recipes to try out on my family, this year I am practicing some restraint and sticking with a few of my all time favorites.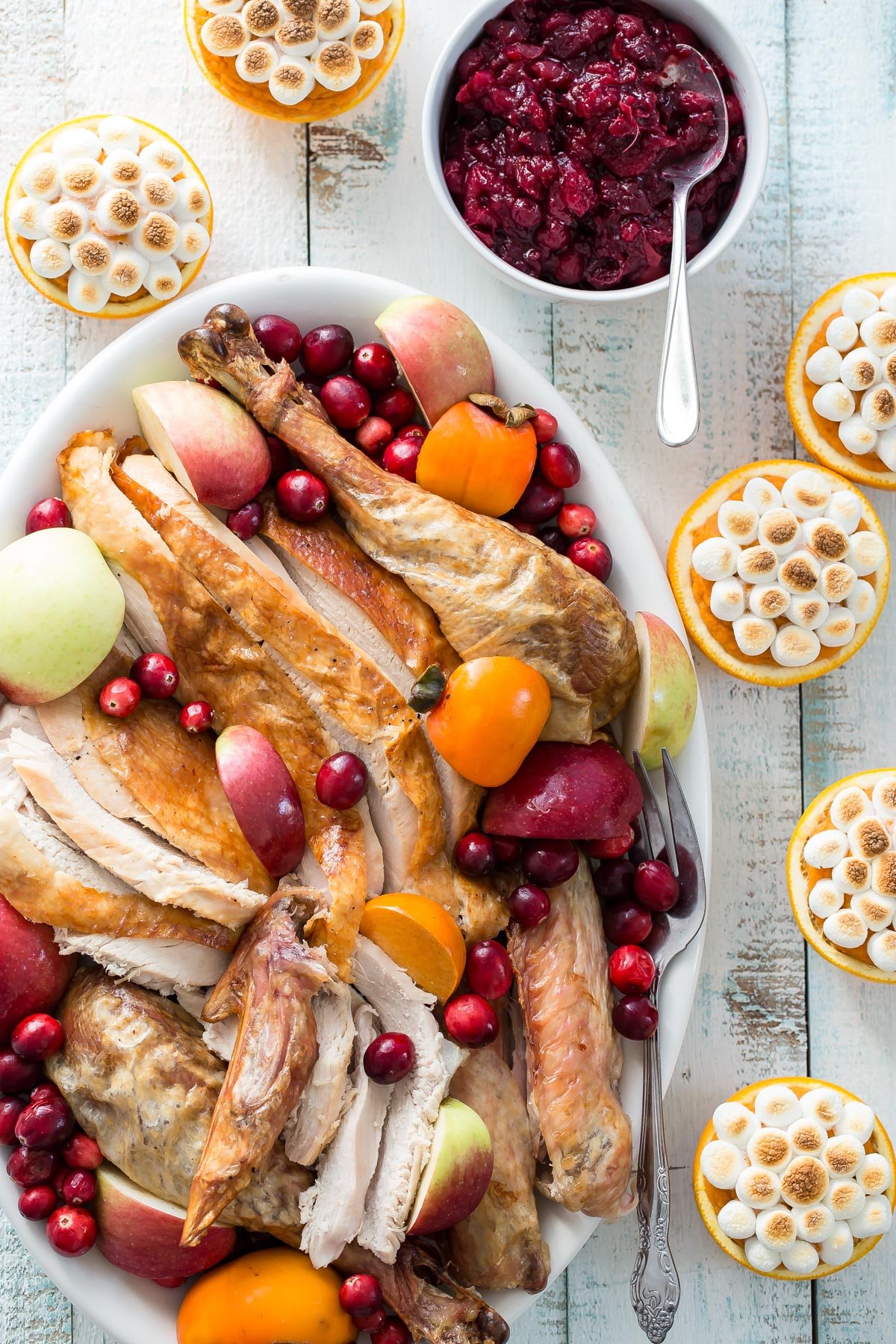 Here's my Thanksgiving week at a glance and a breakdown of the menu I'll be preparing.
Shredded Brussels Sprouts with Lemon and Poppy Seeds
Monday:
• Pick up the locally raised organic turkey I ordered weeks ago from our awesome local butcher, McCall's!
Tuesday:
• Start my day brining the bird using my Brined Turkey recipe ("the most moist and juicy turkey you've ever tasted," says my turkey-obsessed father-in-law).
Wednesday:
• Set table with flowers, candles, feathers and festive napkin rings.
• Prepare Cranberry Orange Sauce.
• Chop parsnips, a mix of bell peppers, onions, carrots and delicata squash for Maple Roast Veggies, following the recipe through step 2. Here's a few quick tips for making Maple Roast Veggies
• Prepare Sweet Potatoes in Orange Cups through step 4.
• Bake the cornbread and prepare the stuffing (through step 3 of the recipe), refrigerating the vegetables overnight.
• After the kids go to bed, bake Maple Pumpkin Pie and Gluten-Free Apple Pie (my favorite time to bake is at night).
I try to do the bulk of my cooking on Wednesday, so I can take my time and be able to relax a bit on Thursday. Thanksgiving Day is normally quiet with so few distractions (besides the anticipation of the big meal ahead of us) and I hate having to spend all of it in the kitchen. I also find that once the major work is out of the way, it's a great time to get the kids involved in the final tasks and really let them feel like they're a part of the meal.
Thursday, Thanksgiving Day:
• Roast the Maple Roast Vegetables, allow to cool, and cover.
• Remove the Turkey from the brine and roast, starting at step 5 of the recipe.
• Get everything chopped and ready for the Shredded Brussel Sprouts with Lemon and Poppy Seeds (my all time turkey day favorite!).
• As soon as the turkey comes out of the oven, pop the Cornbread Cranberry Stuffing into the oven.
Finally, there's a family tradition we have which everyone who comes over really enjoys participating in. Before dinner we have everyone anonymously write on a piece of paper what they're thankful for and put it into a hat or bowl. After dinner, we go around the table and have each person pick one note out and read it aloud. Then everyone tries to guess who wrote what. It's not only a fun game, but also a beautiful way to relish in the most important part of the holiday, being together!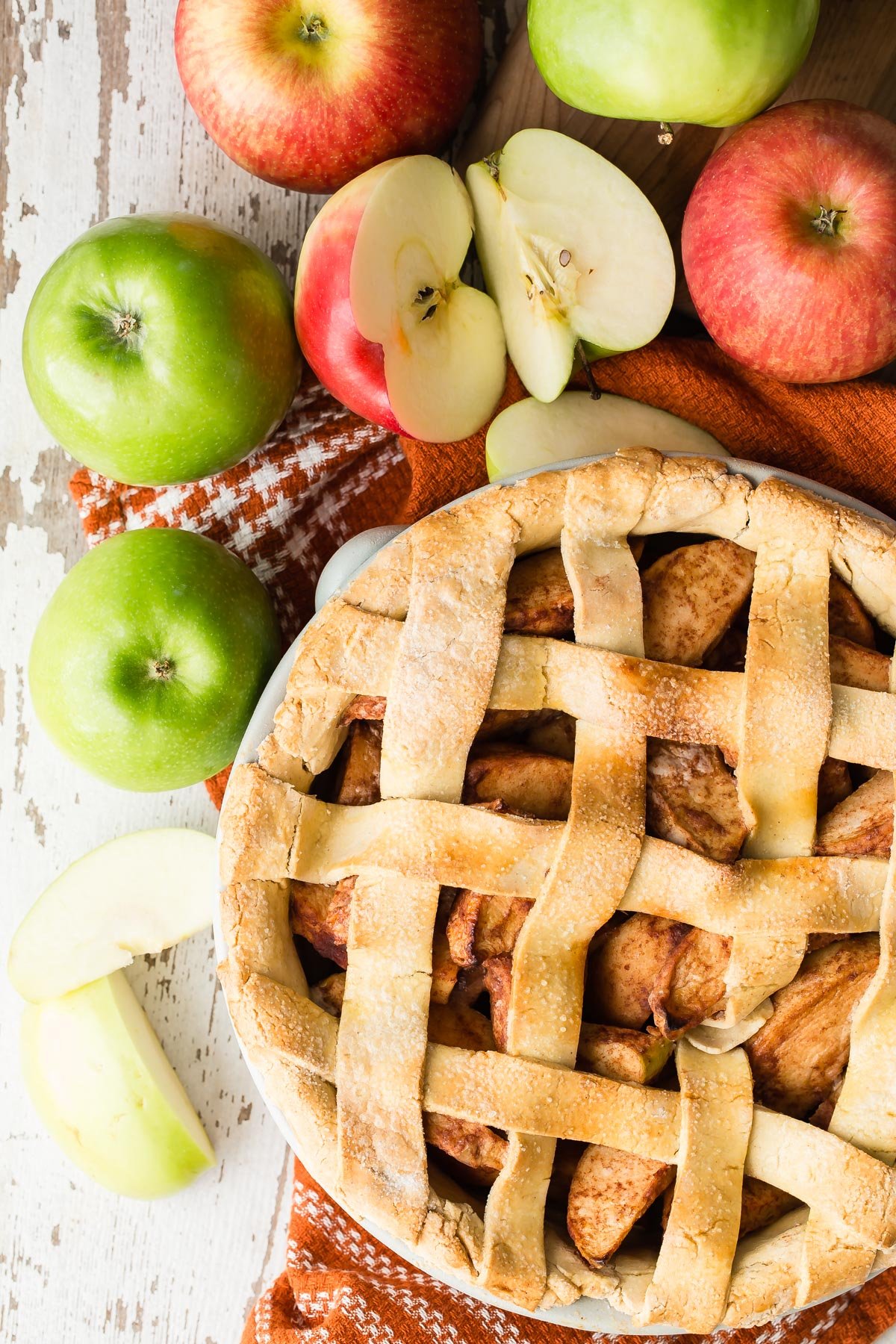 Here are some more delicious recipes you should definitely consider adding to your Thanksgiving dinner!