Over the past few months one of my greatest joys has been not only having a new baby in our life, but getting to make her homemade baby food. Every Sunday when I head to the farmers market to buy food to go in school lunch, fruits for our smoothies or vegetables to add to a quick dinner I'm also thinking about which new foods to turn Gemma on to.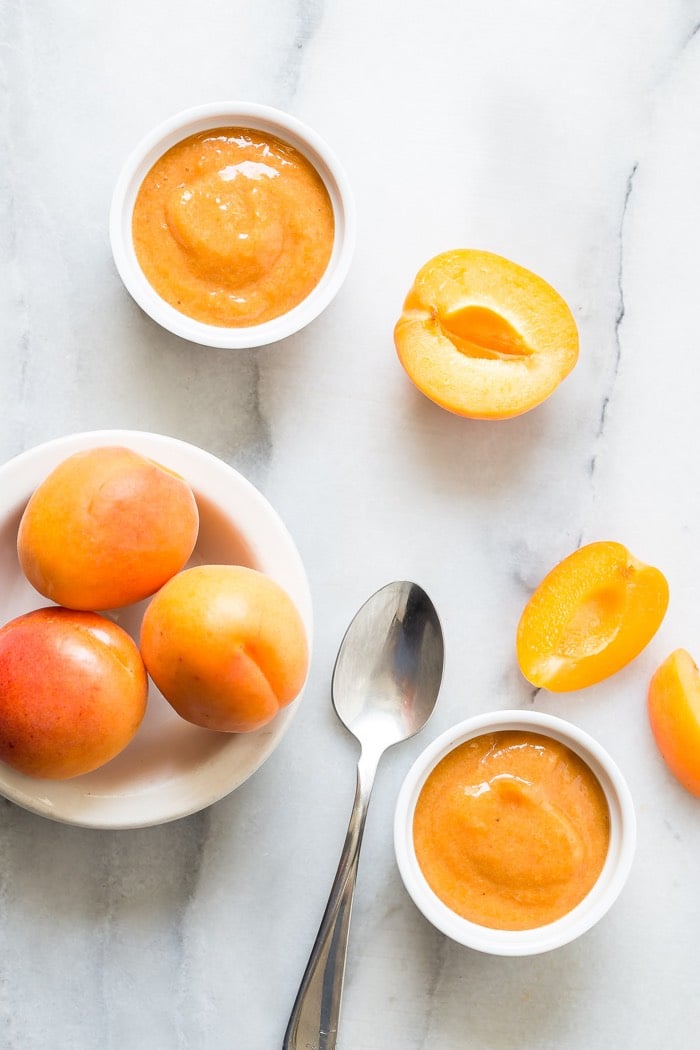 I'm notorious for over buying fruits and why not? When you see fresh seasonal fruits pop up week after week at the market it's hard to resist. In the past I've turned any soft fruits into homemade fruit leather, put in acai bowls or frozen them to add to smoothies, but now I had an even better use_ to make tons of baby food to feed to Gemma and freeze for weeks and months down the road. I know this Apricot Banana Puree seems super simple, but that's the beauty of it. Especially when babies are starting new foods it's great to keep it to one or two foods to try together so they learn to love the straightforward tastes of the foods you're offering.
For this beauty I bought a ton of apricots at the farmers market, added a bunch to lunch over the week, dehydrated a few dozen (one of Kenya's weaknesses) and turned the remaining that had a few soft spots into this Apricot Banana Puree. It was the perfect use for such a naturally sweet fruit with a soft texture. I added some banana to give it some extra body and potassium, but you could puree the apricots on their own or add a touch of nutmeg to give it's some oomph.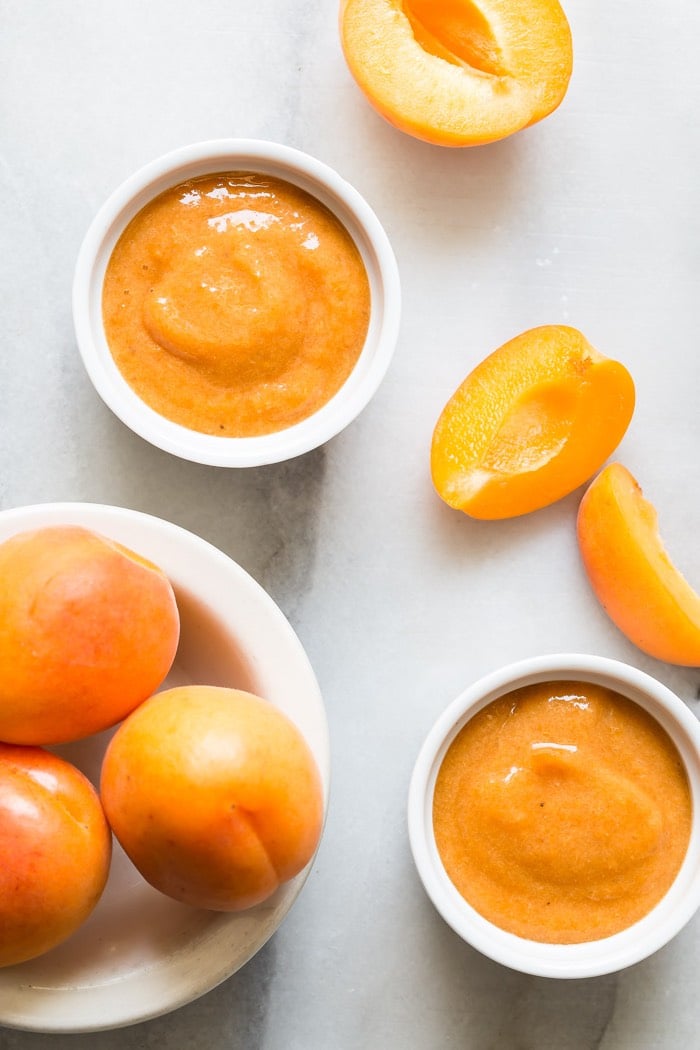 Watch this Apricot Banana Puree video to see Gemma in one of her first videos (I want to eat her up) and catch a few homemade baby food tips along the way! If you make this recipe and feel like sharing it on social media, make sure to tag #weelicious so I can see your creation!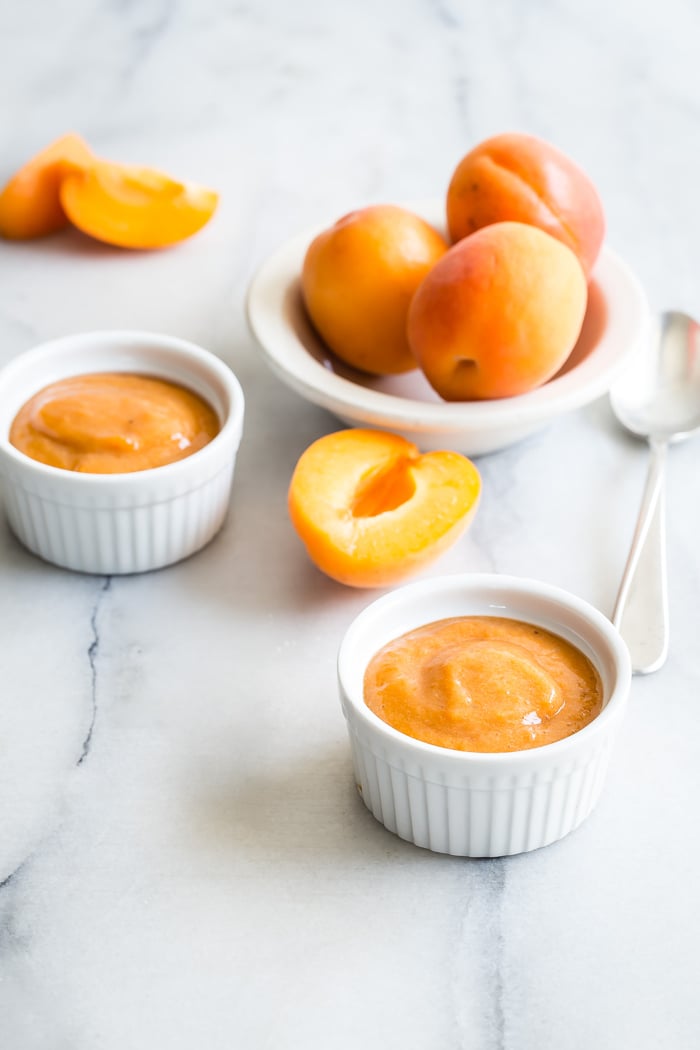 Photos by Gerry Speirs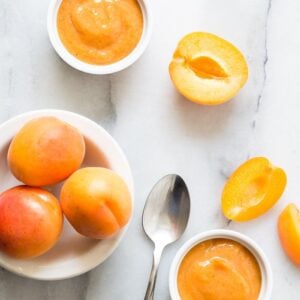 Apricot Banana Puree
Ingredients
3

ripe

apricots, cut into chunks

1/2

banana
Instructions
Place apricots and banana in a blender or mini food processor and puree until smooth, about 30 seconds.
Video