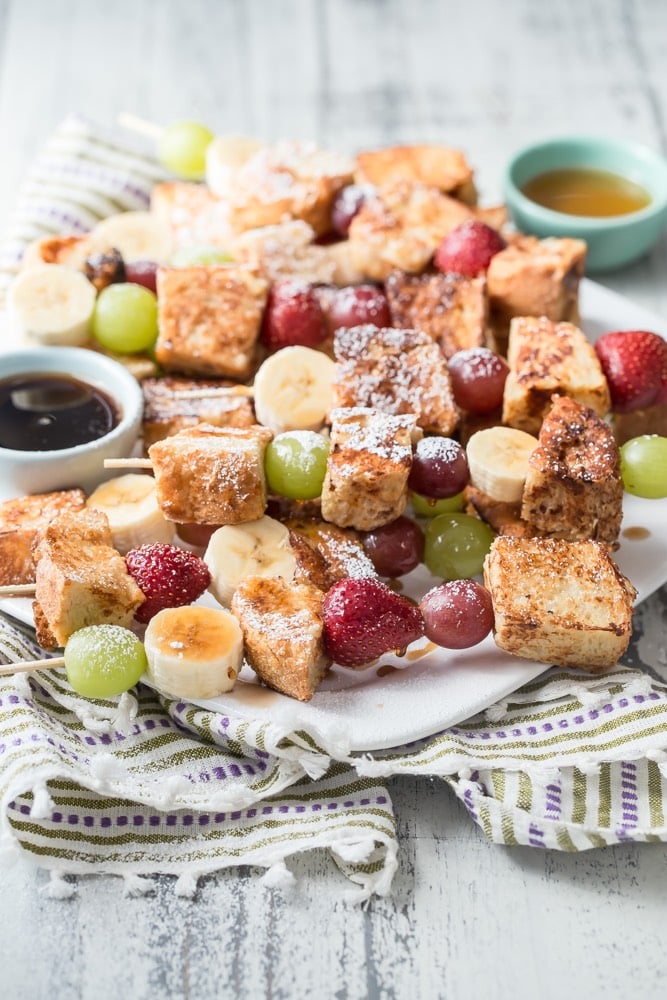 Right at that moment, the notion of having to then make what I consider classic dinner foods (i.e. pasta, chicken, fish, rice) went out the door and I declared it backwards day. We were going to have breakfast for dinner! My kids were beyond thrilled.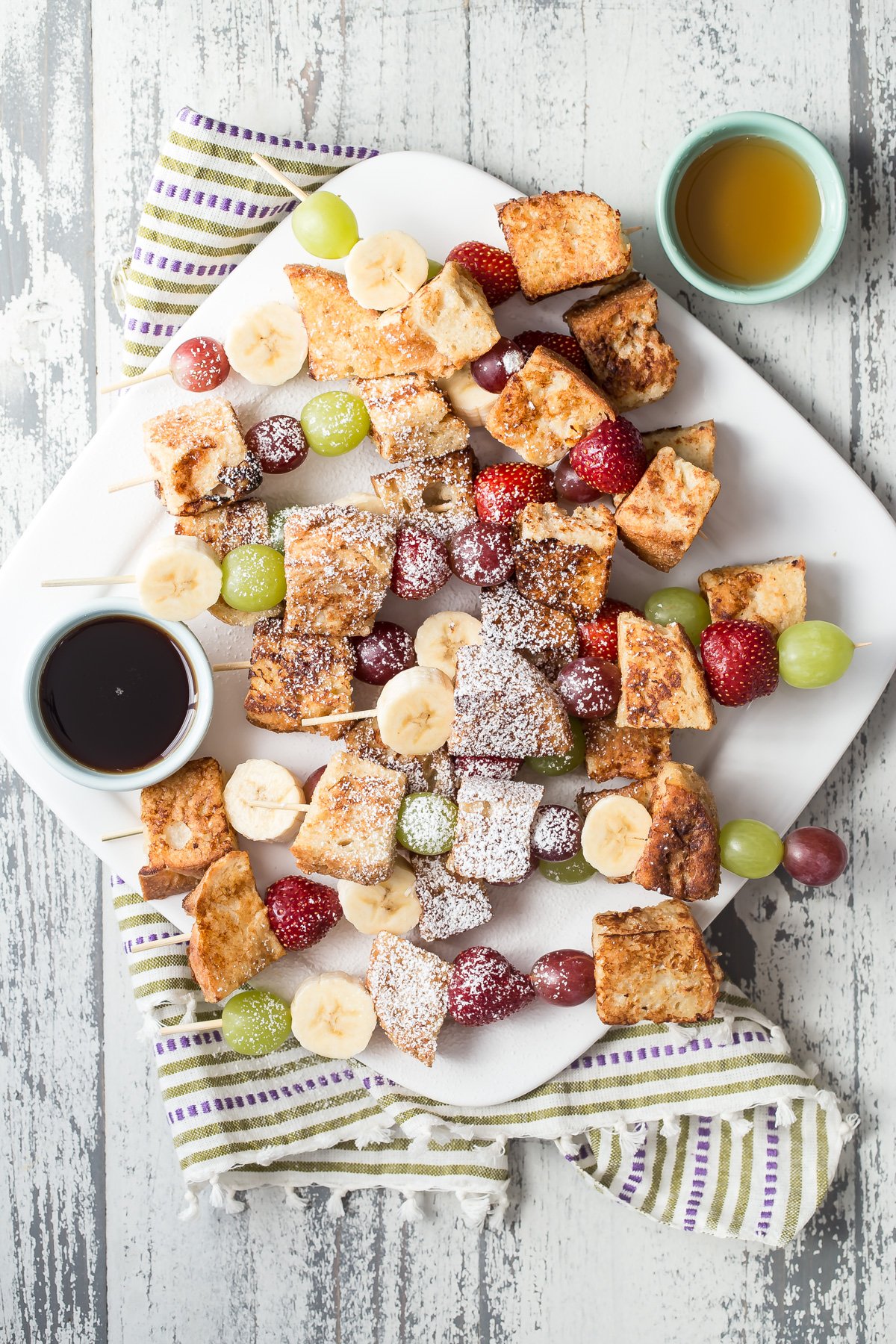 You can use any kind of seasonal fruit you've got on hand from mango to raspberries to our recent favorite papaya. Fill little dishes with maple syrup, or honey to dip away and watch everything disappear!
Of course when I steamed some broccoli to go along with the meal, Kenya was quick to point out that I never cook broccoli for breakfast — darn, kids are quick. Maybe I should have put the broccoli on a stick, too.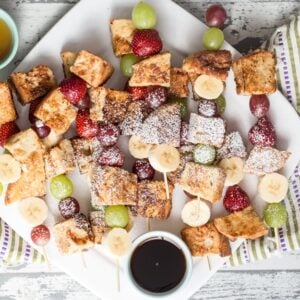 French Toast on a Stick
Ingredients
1

cup

milk (any kind of milk will work)

2

large eggs

1

tablespoon

honey

1

teaspoon

ground cinnamon

4

cups

brioche, french or sandwich bread (cut into 2 inch cubes)

1

tablespoon

butter or oil

16

strawberries, stems removed

16

grapes

2

bananas, sliced into 1/2 inch coins

8

wooden skewers
Instructions
In a bowl, whisk together the milk, eggs, honey and cinnamon.

Dip the bread cubes in the milk mixture to coat each side.

Heat the butter in a skillet over medium heat and cook the bread for 1 1/2 minutes on each side, or until golden brown.

Skewer the french toast cubes, strawberries, bananas, and grapes. Serve with maple syrup for dipping.
Nutrition
Calories:
250
kcal
|
Carbohydrates:
43
g
|
Protein:
8
g
|
Fat:
6
g
|
Cholesterol:
15
mg
|
Sodium:
270
mg
|
Fiber:
4
g
|
Sugar:
19
g