This Garlic Bread is one of my family's tried and true recipes and something that will become a weekly staple in your home as well!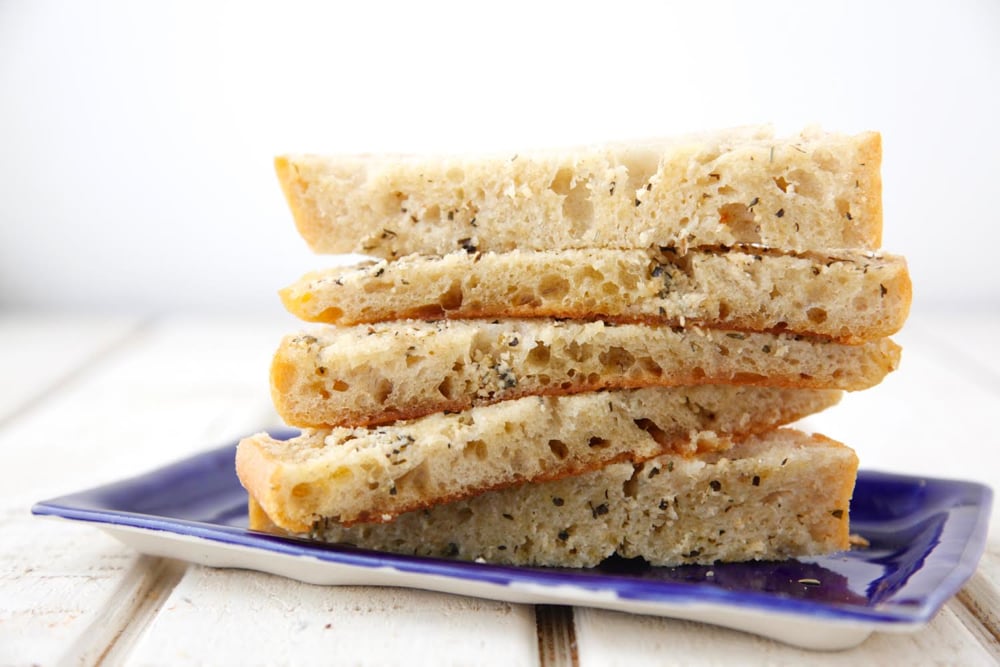 Pin
When you're serving lasagna or hearty meaty pasta sauce it may feel redundant to offer garlic bread, but it's just so darn good it's tough to resist. Breaking crusty bread apart to soak up any leftover tomato sauce is the reason garlic bread was created in the first place and perfect for today's Rewind Wednesday. Every time I make this simple side it disappears before my eyes. As we head into fall and making heartier fare, you need to pop a loaf of this into the oven to accompany some of your favorite meals!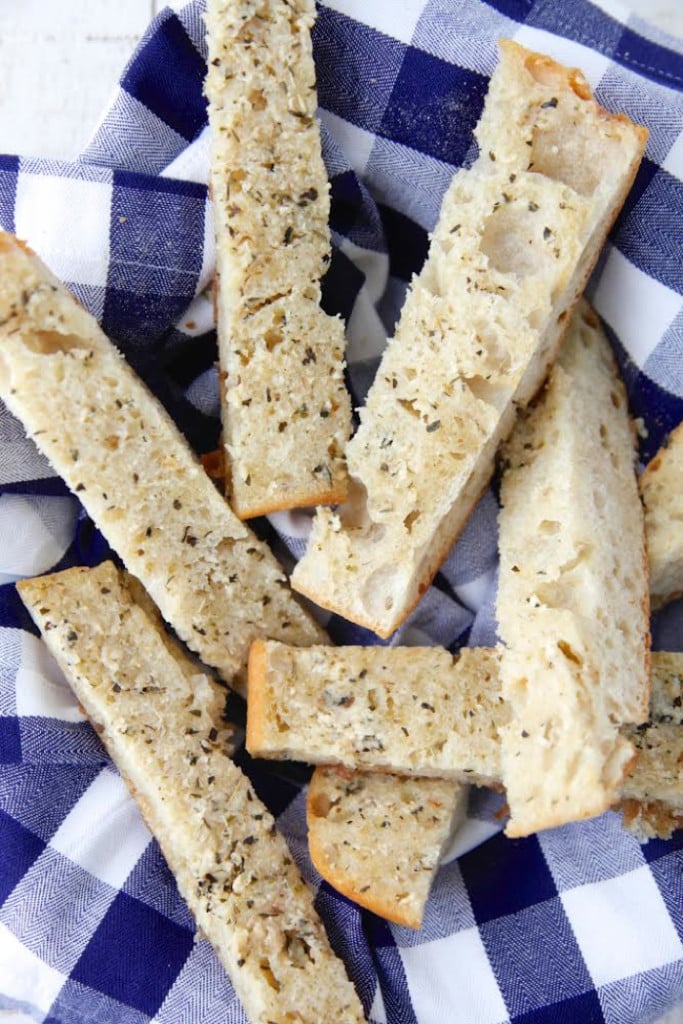 Pin
One of my first food memories is Sunday night dinner with all my relatives. From the time of my birth through that of my brother and all my cousins, we all got together at 5:30pm every Sunday to eat, talk and run around my grandmother's house causing havoc. All of the women would take turns each week creating their favorite recipes (the culinary contributions of the men in my family was always solely at the grill), but the one thing that always seemed to be on the table — no matter who was in charge of the menu — was fresh garlic bread. Crusty on the outside, soft and tender inside, and, of course, rich with butter and fresh garlic, it was the first thing that all the kids would grab to put on their plates.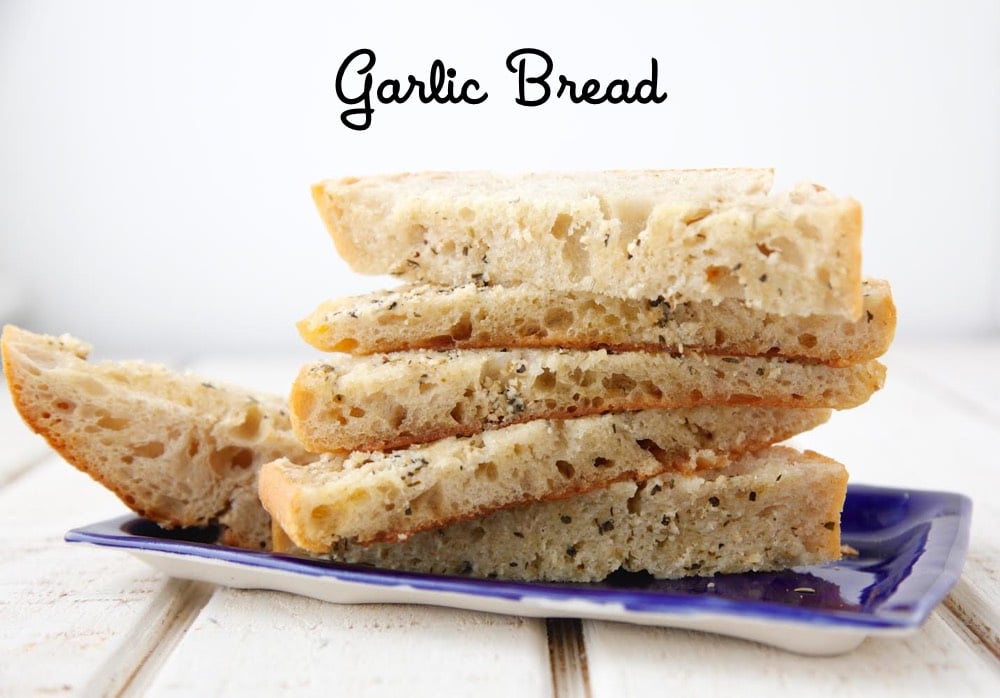 Pin
It had been some time since I made my own garlic bread and so I was interested to see how my own kids would go for it. Well, the taste must run in the family because after their first bites, Kenya and Chloe were grabbing for more like their Mommy when she was little! Whether you're making Baked Ziti or Lasagna Rolls, or just looking to try something easy and new at mealtime, this garlic bread is the perfect accompaniment and sure to excite your whole family.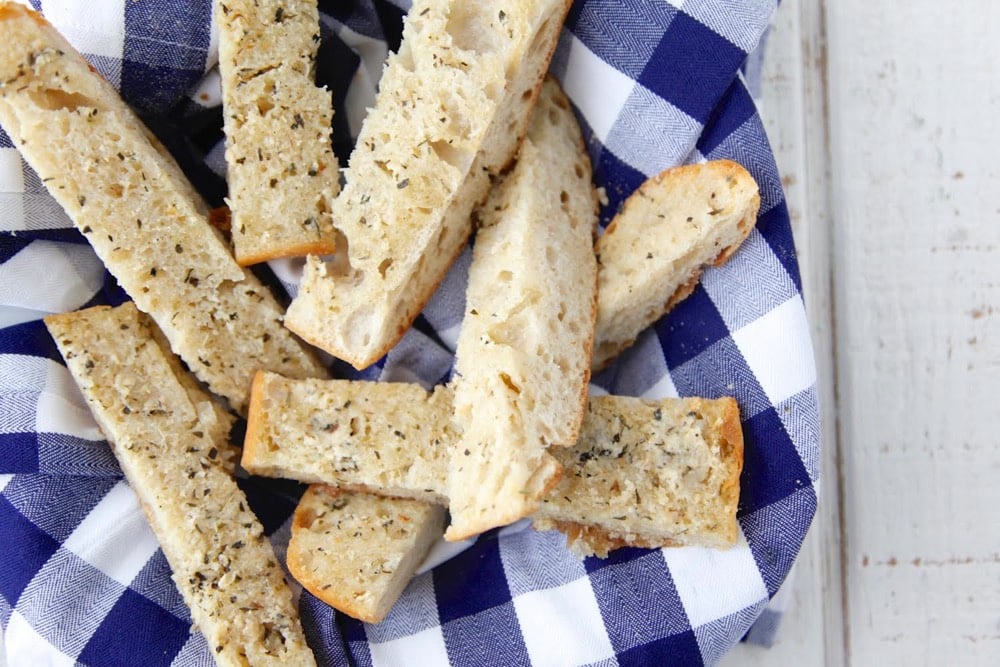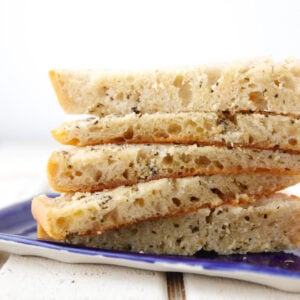 Garlic Bread
Ingredients
1

Loaf

French or Rustic Bread

1/4

Cup

Butter, softened (or olive oil if you prefer)

2

Tbsp

parmesan cheese, grated

1

Tsp

garlic powder or 2 garlic cloves, minced

1

Tsp

dried Italian herbs

1/2

Tsp

kosher salt
Instructions
Preheat oven to 350 degrees.

Slice the bread in half lengthwise and place on a large piece of foil.

Mix the remaining ingredients in a bowl and stir to combine.

Spread the garlic butter mixture on each side of the bread.

Place the buttered sides of the bread together, making a sandwich, and wrap the loaf up in foil.

Bake for 15 minutes, open the foil and then continue to bake an additional 5 minutes.
Nutrition
Calories:
180
kcal
|
Carbohydrates:
26
g
|
Protein:
6
g
|
Fat:
6
g
|
Cholesterol:
15
mg
|
Sodium:
370
mg
|
Fiber:
1
g
|
Sugar:
1
g