I've said it many times before (as evidenced here, here, and here): everything seems to taste better on a stick.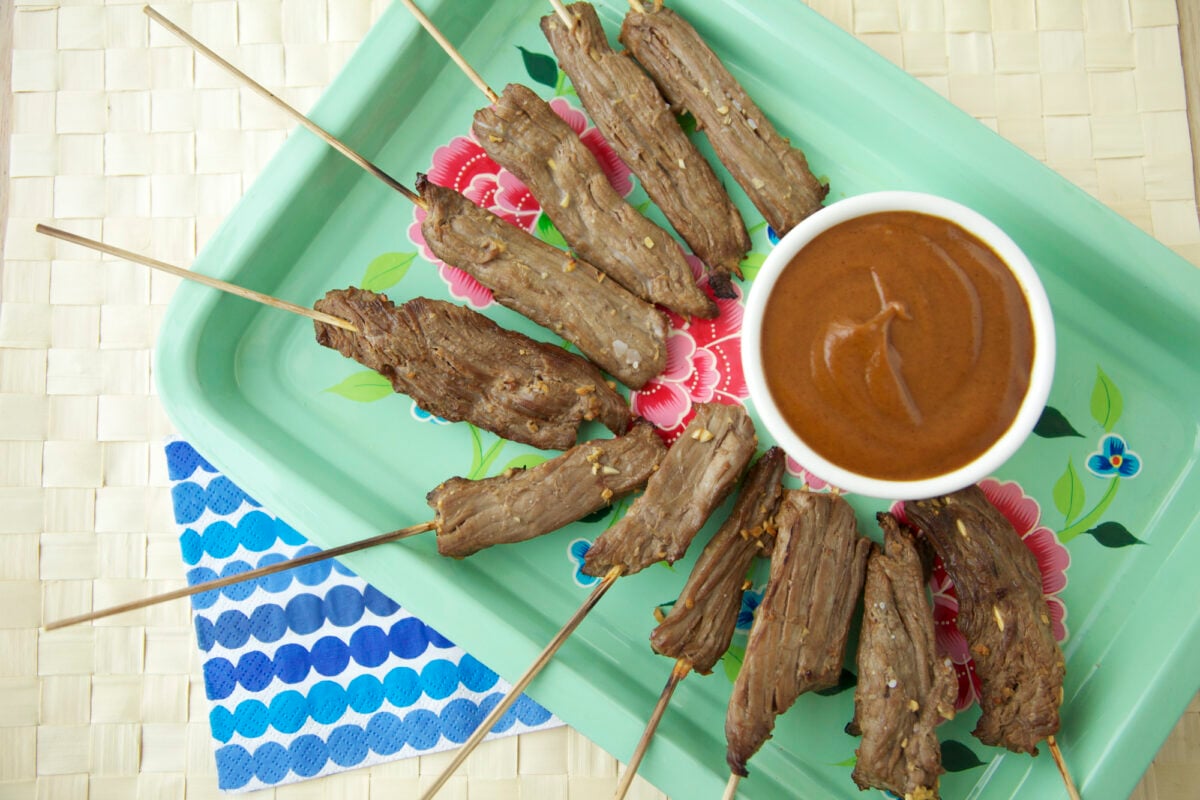 I made these simple Asian inspired steak satays for a school pot luck last week (it was for adults, mind you) and it really was a sight for me to behold all the parents, sticks in hand, dipping and chomping away at them. One of the reasons they all disappeared as fast as they did was because I showed up with less food than I originally planned for. As I was packing everything up for the event, I noticed that Chloe (my big time meat lover) had been sneaking them off the platter one after the other and eating them in the corner. Suffice to say this is a dish for all ages.
It's easy to prepare and I'm betting you already have the marinade ingredients in your cabinet. If you don't have fresh ginger or garlic on hand you could certainly substitute dried, but I'm a fan of using the fresh variety whenever possible. You can throw the whole dish together 20 minutes before you're ready to start broiling or grilling, or you can let the meat sit in the marinade all day so it really soaks up all the succulent flavors. Either way, you can't go wrong.
So whether you're going to a pot luck or just making a simple meal for your brood, steak satay is an easy weeknight entree that will definitely "stick" to everyone's ribs.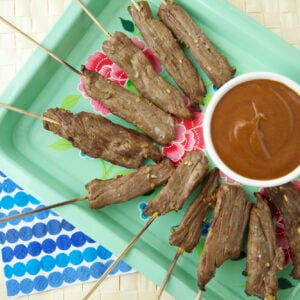 Ginger Garlic Steak Satay
Instructions
In a large bowl, whisk together the garlic, ginger, soy sauce, sugar, and lime juice.

Cut the flank steak into 1/4 inch thick strips that are 5 inches long.

Place the steak strips into the bowl and coat in the marinade. Cover and refrigerate 20 minutes, or up to 8 hours.

Thread steak onto wooden skewers, cover the end of skewers with a piece of foil so they don't burn and grill or broil for 2 minutes on each side.