Ginger Lemon Honey Tea combines the anti-inflammatory properties of ginger, the immune-boosting properties of lemon, and the natural sweetness of honey to make a warm and soothing drink that is so good for you.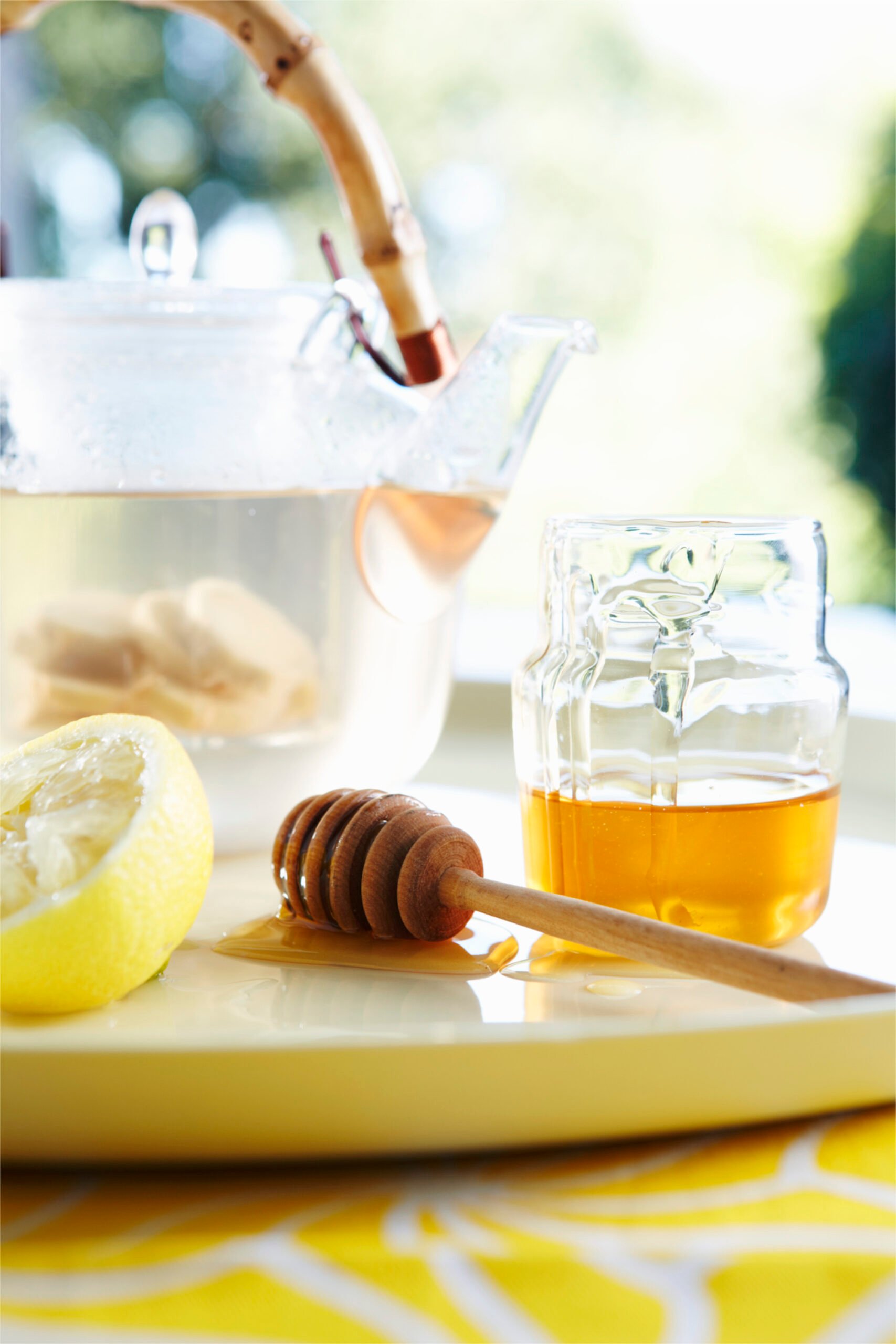 The bane of every parents existence: the common cold! Our house has been a breeding ground for it this season. For a while, I called our place "germ central". It's a terrible, on-going cycle. My kid gets a cold, then I get it, then my husband and so it goes.
Well, I haven't found the cure, but this drink seems to be on tap at our house this time of year. My husband and I have been drinking this potion for years and consider it to be a miracle for soothing a sore throat and clearing the head.
Ginger Lemon Honey Tea Ingredient Benefits
Ginger: This root has been traditionally used as a natural remedy for colds, flu and other respiratory tract infections due to its anti-inflammatory and antioxidant properties that may help boost the immune system, reduce congestion and sore throat, and alleviate other symptoms associated with the common cold.
Honey: Honey is not only delicious and naturally sweet, but is used as a natural remedy for sore throat and coughs due to its antibacterial properties and its ability to coat the throat and soothe irritation.
Lemon: Lemons are a vitamin C powerhouse which is great for boosting your immune system. Additionally, the acidity in lemons may help to break up mucus, which can relieve congestion.
This homeopathic remedy is a lifesaver! I make this tea for my kids even when they aren't sick because it's so good for them and absolutely delicious.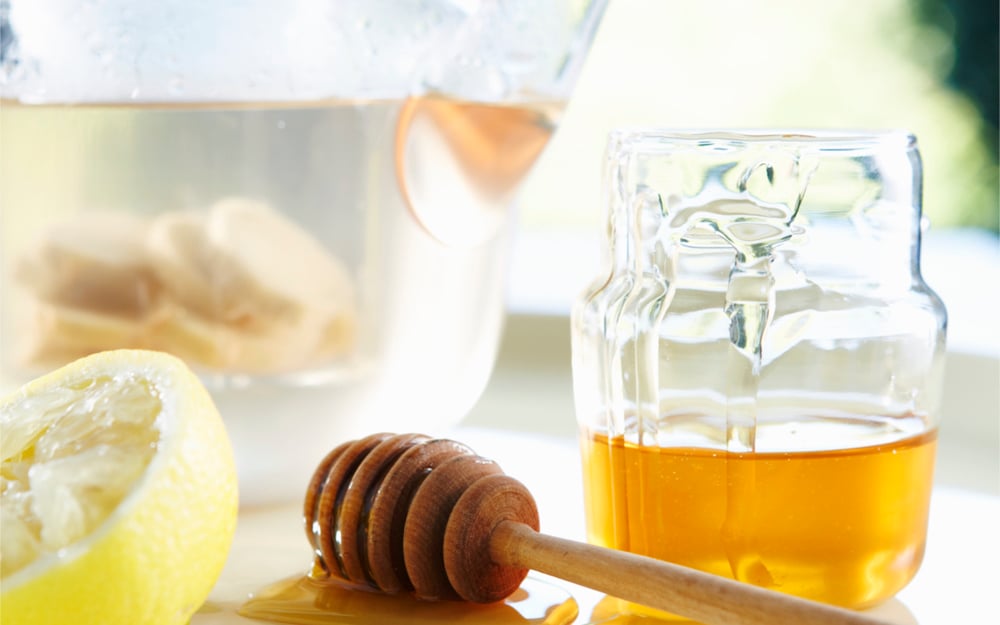 How to Make Ginger Lemon Honey Tea
Cut the ginger into thin disks.
Bring the water and ginger to a boil. Cover, reduce heat to low and let steep for 5-10 minutes. Alternatively, you could divide ginger coins between 2 mugs and pour the hot water into the mugs. Wait a minute or two until ginger softens and bruise with a spoon to release the flavor.
You can either remove ginger chunks from the mugs or leave it in. I leave it in, but it's a personal preference.
Add the lemon juice and honey between the mugs and stir to dissolve honey. Enjoy!
Ginger Lemon Honey Tea
Ginger Lemon Honey Tea combines three ingredients to make a warm and soothing drink that is great for when you're feeling under the weather.
Ingredients
1

inch

piece fresh ginger, peeled

2

cups

water

juice of 1 lemon

1-2

tablespoon

honey, or to taste
Instructions
Cut the ginger into disks.

Bring the water and ginger to a boil. Cover, reduce heat to low and let steep for 5-10 minutes. Alternatively, you could divide ginger coins between 2 mugs and pour hot water into the mugs. Wait a minute or two until ginger softens and bruise with a spoon.

You can either remove ginger chunks from the mugs or leave it in. I leave it in, but it's a personal preference.

Add the lemon juice and honey between the mugs and stir to dissolve honey.

*Make sure to throughly cool for little ones before serving
Nutrition
Calories:
70
kcal
|
Carbohydrates:
19
g
|
Sodium:
10
mg
|
Sugar:
18
g